If you've ever put in a tile floor, you know how tedious and expensive it can be. We want to protect our investments, so why not use a chair mat on our tile floor?
Yes, you should use a chair mat on tile floors. We didn't say you need a chair mat; however, a chair mat is a great way to protect your tile floors from unnecessary damage.
There are other ways you can protect your tile floors besides using a chair mat. Keep reading to learn more about other floor protection options and three of the best chair mats for tile floors.
Do Chairs Scratch Tile Floors?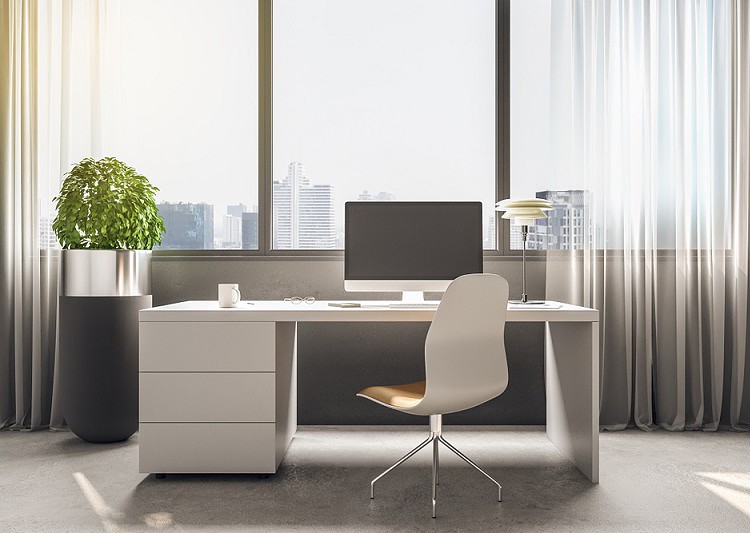 Yes, chairs can scratch tile floors. Whether you have an office chair on wheels or a stationary chair, they can cause scratches to your tile floors.
This is especially true if your office is next to your front or back door. We track in dirt, rocks, and dust, which get trapped beneath your chair and cause scratches to tile flooring.
Also, office chairs with standard plastic wheels wear down over time, which causes sharp pieces of plastic to stick out from the wheels. Abrasive plastic wheels are known to cause damage to tile floors as well.
Do I Need a Chair Mat on my Tile Floor?
You don't necessarily need a chair mat, however, you should use a chair mat on tile floors.
Tiles on floors are separated by grooves or grout joints. These grooves are filled with grout sealer or tile caulk.
Once they are filled, there is still an indention between tiles on which office chair wheels can get stuck. A chair mat placed over a tile floor prevents your chair wheels from falling into these grooves, and it creates less resistance for you to roll around on your office chair.
How Do I Keep My Chair from Scratching My Tile Floor?
A simple way to prevent your chair wheels from scratching your tile floor is by replacing the chair's wheels.
Most chairs are made with standard hard plastic wheels. Replace these wheels with rollerblade-style wheels . These wheels are made with soft and springy plastic.
If you have a stationary-styled office chair without wheels, a good recommendation is to hammer in nail-on felt protector pads to the bottom of your chair. The reason we suggest nail-on ones versus stick-on ones is because they last longer and stay attached to your chair.
Nail-on felt protector pads will only work on wooden chairs. For chair materials you cannot drill into, like metal, we suggest buying chair leg cups or caps with felt bottoms .
3 Best Chair Mats for Tile Floors
First, it's important to understand what makes a great chair mat for tile floors. The best types of tile floor chair mats are ones with anti-slip bottoms.
Your goal is to find a chair mat that touches almost every inch of your tile floor. The more surface area to surface area contact, the less likely your chair mat will slide or move around.
Make sure the chair mat you choose is designed for tile floors. Some chair mats can be used on all surface types, while others are made for carpets only.
Below we've listed three of the best chair mats you can use on tile floors.
1/ Lesonic Polyethene Office Chair Mat
Office Rolling Chair Mat for Hardwood and Tile Floor, Black, Anti-Slip, Non-Curve, Chair Mat Best...
✓ PURE POLYETHENE AND EVA DESK MAT - Odorless, PVC free, & Phthalate-free, and free from tin, lead and other...
✓ SUPER-DURABLE,NO CRACK, BEND, BREAK, SCRATCH OR DISCOLOR DESK FLOOR MATS - The unique surface texture allows...
✓ MULTI-PURPOSE FLOOR MATS FOR OFFICE - for using under chairs, computer desk, plants, ornaments, crafts, dog...
We chose Lesonic Polyethene (PE) Office Chair Mat because it is one of the highly-rated mid-grade chair mats on the market.
The Lesonic chair mat is odorless, PVC free, free from metals, and made specifically for hard-surfaced floors such as tile, hardwood, linoleum, and vinyl. It has a flat, anti-skid grid underside and a textured non-slip top surface.
They are durable, allowing your office chair wheels to glide with ease. They will not leave marks on your floor and are easy to wipe clean if a spill happens.
The Lesonic chair mat is for people looking for a decently priced mat made with better material than PVC. If you don't mind replacing it every few years, this is a terrific option for you.
What We Like:
It's durable and easy to clean polyethylene and EVA material
Non-slip grid design
Made specifically for hard-surfaced floors only
EVA (ethylene vinyl acetate) is a unique and stretchy material found in a few chair mats. This material should be highly sought after because it's durable and affordable for the buyer.
What We Don't Like:
It comes in one size only
The size of the Lesonic chair mat is 47 x 35 inches. The size is not customizable to the size of your office.
2/ MammyGol PVC Office Chair Mat
Sale
Office Chair Mat for Hard Wood Floors 36"x47" Heavy Duty Floor Protector Easy Clean
PVC OFFICE CHAIR MAT NOT FOR CARPET:Suitable for hardwood floor:vinyl, hardwood, laminate, stone, tile and...
Anti-slip:Frosting on the surface can achieve a strong grip which prevent the chair from slipping while controlling...
DURABILITY:The floor mat is stronger and more durable.You don't have to worry about bending when you use it, or...
We chose the MammyGol PVC Office Chair Mat for convenience, high ratings, and budget-friendly pricing.
It is made with a PVC material resistant to high temperatures that helps prevent early cracking of your mat. MammyGol chair mats are made extra thin compared to other mats, making it less of a surprising jolt to you if your chair rolls off the side.
The smooth side lays flat on your floor while the textured side faces upward and creates better traction for your feet and chair. This chair mat is specifically designed for hard surfaces and is not recommended on carpets.
The MammyGol PVC mat is the cheapest option, between all three chair mats listed here. They work well for people on a tight budget looking for a quick fix.
What We Like:
Highly affordable for those on a budget
Made extra-thin to blend seamlessly with your floors
High-temperature resistance to prevent cracks
The big selling point on the MammyGol branded mat is its clear and thin build. Thinner-built mats prevent you from tipping out of your chair. Plus, they look nice and blend well into your tile floors.
What We Don't Like:
Although many chair mat companies work with PVC for chair mats, it is not the best material to use in a chair mat. PVC is not known to last very long, which requires you to replace your mat more often.
3/ Clearly Innovative Tempered Glass Chair Mat
Chairmats of Glass Testimonials
One of the best options for a tile floor chair mat is the . We chose this branded mat because it is built to last for a lifetime and is highly rated by customers.
This clear glass chair mat has a lifetime warranty and is built not to be replaced. It has a one-inch beveled edge that proves to customers that the glass is reinforced tempered glass and not made of breakable cheap glass.
Clearly, Innovative mats are only ¼ inches thick; however, they can withstand 1,000 pounds without breaking. They are designed for both hard-surfaced floors or soft surfaces like carpets.
Tempered glass chair mats are a lot more expensive compared to PVC and PE material chair mats. They are for people looking for long-term investments and a high-class luxury chair mat.
What We Like:
Does not need to be replaced
Made of hardy tempered glass material
Thick beveled edges
Clear Innovative's tempered glass mats will be with you for the rest of your life and possibly next generations. Also, the edges won't roll upwards as they age like they would on plastic material mats.
What We Don't Like:
You have to weigh your options when choosing a fancy tempered glass chair mat. Because they don't roll up for easy transportation, they may not be the best option for someone living in a temporary situation.
Conclusion
Chair mats on tile floors are useful and should be used to help protect your floors from unnecessary scratches or damage from your office chair. If you aren't set on buying a chair mat, you can always replace your office chair wheels with soft rubberized wheels.
We've given you three of the best types of tile floor chair mats to choose from. Whether you choose budget-friendly PVC or high-end tempered glass, you can't go wrong by adding a chair mat to your tile floors.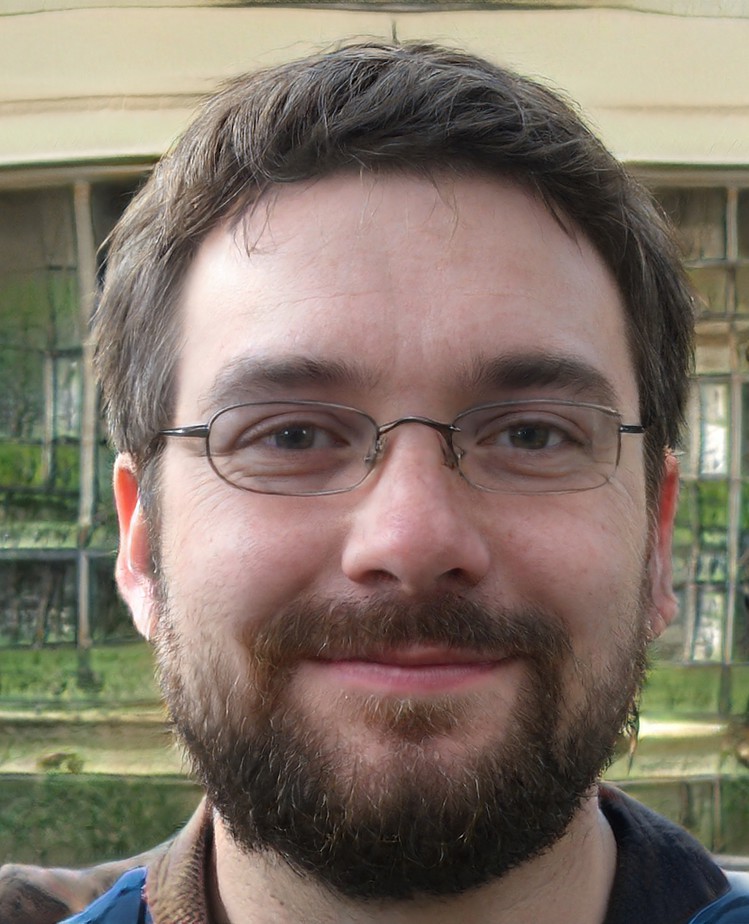 My name is Vance, and I am the owner of To Ergonomics. Our mission is to improve your workflow by helping you create a supportive and welcoming environment. We hope that you'll find what you're looking for while you're here.