Not all of us are keen on investing in an office chair. For some of us, we don't see the use in investing in one when there are other available alternatives we can find at home.
And if you have a piano bench at home, then you might've wondered if it would work well as an office chair.
The good news is a piano bench can work as an office chair if you're just looking for a chair to sit on. However, if you want to make sure that your chair is ergonomic, then a piano bench isn't the best choice as it lacks lumbar support.
So a piano bench isn't totally out of the question, and in this post, we'll talk about the pros and cons of using it and how it differs from an office chair.
What is a piano bench?
A piano bench is a long, cushioned bench that is used for upright pianos or grand pianos. A standard piano bench used for upright pianos will be around 30 inches in length, while a grand piano bench (also called a 'duet') will be 33-35 inches long.
As for its height, most piano benches are 18-22 inches high. However, if you're using an adjustable piano bench, you can increase the height to an additional 2 inches.
It is often used interchangeably with a piano stool, but there are subtle differences between the two. One of the most obvious differences is the length of the seat.
Obviously, a piano bench will be longer than a piano stool. There is no standard length for a piano stool, but it's shorter than 33 inches.
Moreover, piano benches are more robust and more stable. Because they use more materials and have thicker legs, they're ideal for long-term use and heavier builts.
For clarity, we're only considering a piano bench as an alternative to an office chair.
What is an office chair?
An office chair is any seat that is primarily used in the workplace. Whether you're working in the office or at home, an office chair is a chair you use when working at a desk.
A traditional office chair would either have four fixed legs and back support. However, more ergonomic versions of office chairs will have five wheels, lumbar support, armrests, and a swivel mechanism.
There are many alternatives to the traditional office chair. Some will be in the form of an exercise ball, while others will be stools that allow you to move back and forth.
Side by Side Comparisons: Breaking It Down
Just by their design, office chairs are very different from piano benches. Here's a side-by-side comparison of how they're used and how they fare if you consider either of the two for work use.
How to Use
Piano Bench
How to Sit at the Piano - Best Piano Sitting Position
You would think that sitting at a piano bench is easy – you just sit! But according to pianists, there is a right way of sitting down.
The bench shouldn't be just behind the back of your knees. When you're playing the piano, you want your legs to have space because you'll be stepping on the pedal.
You'll also need the extra space to allow you to reach over at the rightmost or leftmost keys. When the bench is pushed too near to the keys, you won't be able to do that.
To know if you're at the proper distance, stretch your hands forward, and your fingers should be able to touch the farthest part of the keys. If it can reach it fully, then that's where the seat should be.
You should also sit right in the middle of the piano – even when you're using it as an office chair. Sitting right in the center will be able to spread your weight evenly to the four legs.
Office Chair
7 Tips For Sitting Posture (At A Desk)
There's also a right way of sitting on an office chair. The right way of sitting is meant to improve your posture and to prevent body pain even after sitting for a few hours.
When sitting, there should be a 1-inch distance between the back of your knees and the seat. However, your back should still be able to lean back.
When leaning back, the backrest should be at an upright angle. This is to promote proper posture with your back.
If your office chair has lumbar support, the part with the biggest curve should be placed right above your pelvis. This will make sure that your spine's natural inward curve is maintained.
Let's not forget the seat height. The right height is when your feet are placed flat on the ground, while your elbows should be at right angles with the table.
How Do They Work
Piano benches are designed just like any other bench except that they're usually made of wooden legs and a padded cushion. The padded cushion helps in giving more comfort to your pelvis and your back.
There are other types of piano benches that allow for height adjustment. There is usually a knob on the side of the chair that you twist to adjust the height.
As for office chairs, most units have features other than seat height adjustment. If your chair allows it, you can tighten or loosen the tilt tension, adjust the lumbar support height, or change the angles of the armrests.
If your office chair has casters, the wheels can be turned in any direction giving you the most mobility.
Affordability
Piano benches are a lot more affordable than office chairs because they use fewer materials than the latter. Piano benches also don't have a lot of features compared to an office chair.
The more antique a piano bench is, the more expensive it will be. If a bench can also hold two people rather than one, the price would be higher.
When it comes to office chairs, expensive chairs don't necessarily mean better or more durable. There are affordable office chairs that are well-made and can last you at least three years.
Both types of chairs' prices vary depending on the manufacturer, design, materials used, and other features. The brand of the chairs will also have a significant impact on their prices.
Safety
Piano benches are safe as long as you don't rock them. When you rock them back and forth, there's a high chance that the chair will just topple over.
To make sure that your weight is spread evenly, sit right at the center of the bench. This is the same when you're sitting on an office chair.
But unlike a piano bench, office chairs allow you to tilt back without losing your balance. This is thanks to the five casters that increase the stability of the whole office chair.
Alternatives
An office chair is an excellent alternative to a piano bench. But a piano bench isn't the best alternative to an office chair, if we'll be honest with you.
There are other alternatives to an office chair like an exercise ball, a saddle stool, a standing desk, or even a treadmill desk.
These alternatives are more ergonomic when compared to a piano bench. Some other options are more affordable too.
Just remember that when looking for office chair alternatives, your primary consideration should be ergonomics. If you're going to spend a lot of time sitting down, then pick a chair that will be able to support your back.
Comparison Table
Here's a summary of the things we considered when comparing piano benches to office chairs:
| | | |
| --- | --- | --- |
| | Piano Bench | Office Chair |
| How to Use | Sit at the middle of the bench with a foot's distance from the piano keys | Sit in the middle of the chair with the back of your knees an inch from the seat, feet firmly planted and elbow at right angles with the desk |
| How They Work | The knob can be twisted if the bench has a height adjustment | Most models use casters to increase mobility. The backrest, armrest, and lumbar support can be adjusted to fit one's height. |
| Affordability | Affordable – Mid-range | Mid-range – Expensive |
| Safety | Cannot be tilted back and forth | Can tilt back and forth, 5 casters increase balance |
Can I use an office chair for the piano?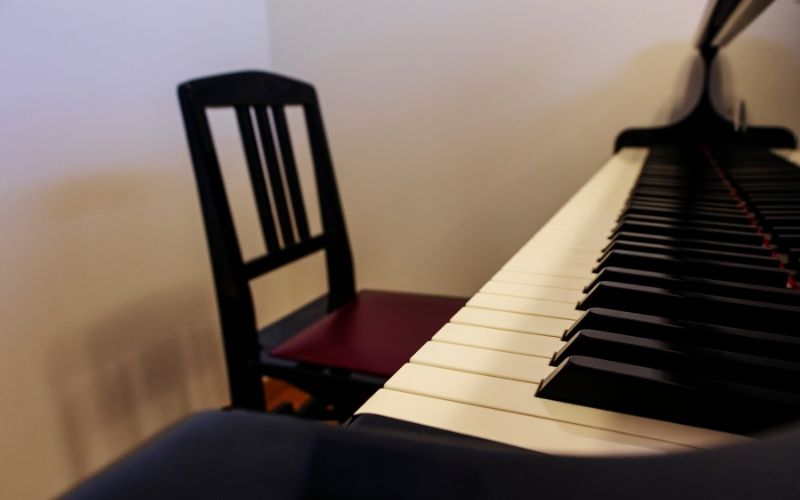 There's been a lot of debate on whether you can use an office chair for the piano. Some would say that it would work fine, but others are concerned with the lack of range you'll be able to do.
Let's talk about those two points of view.
If you're just working on a simple piece that doesn't need you to go to more than 3 octaves from the middle, then using an office chair with armrests will be okay. But if you're planning to do a more complex piece, you need to use a piano bench to reach other octaves easily.
If you prefer having back support when practicing the piano, you can also use an office chair with lumbar support.
There used to be piano chairs with backrests, but those were the chairs used in older pianos. Today, it's hard to find a piano chair that has back support.
There's the issue of movement too. Office chairs usually have casters that allow you to move easily from point A to point B.
While casters are very helpful in increasing productivity, they would hardly be beneficial when you're playing the piano where you're only seated in one spot. Using office chairs with casters might even lose your balance when reaching for farther keys.
Can I use a piano bench as an office chair?
Yes, you can use a piano bench as an office chair, but there are limitations to what your piano bench can do for you.
For one thing, piano benches don't have back support, and this is probably one of the most important things you should consider. If you're looking for an office chair that will allow you to support your back, then a piano bench would not be a good choice.
Add to that the absence of a backrest that would encourage you to have the right sitting position. And if you've been reading about how you can maintain a proper posture during work hours, then you will know that a piano bench is hardly the chair that will reinforce a straight back.
Another reason why a piano bench isn't ideal as an office chair is the lack of ergonomic adjustable features. Office chairs will usually have tilt tension, armrest angles, and lumbar support aside from its height adjustment.
Nonetheless, if you're just looking for a chair to sit on, then a piano bench will do for the meantime since the average work desk is 28-30 inches high. And since a piano bench is usually 18-22 inches tall, this provides a good enough height for you to sit properly in front of a desk.
Conclusion
In summary, you can use a piano bench as an office chair and vice versa. However, since the two aren't made for being used with a desk or a piano, respectively, then they're not the best alternatives to use.
A piano bench doesn't have the ergonomics that an office chair can provide. Since it doesn't have back support, it's easy to slouch and cause pain in your back.
Nonetheless, if you're only using a piano bench in the meantime, then this would do as a basic work chair.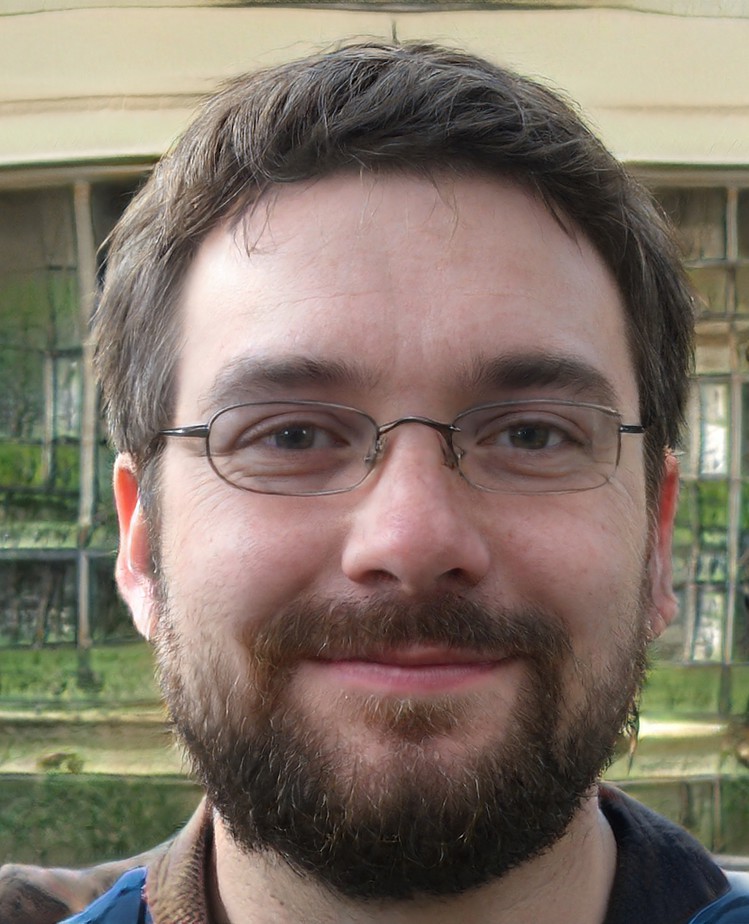 My name is Vance, and I am the owner of To Ergonomics. Our mission is to improve your workflow by helping you create a supportive and welcoming environment. We hope that you'll find what you're looking for while you're here.