Office chair mats are deemed necessary if you're using casters and you want to prevent damage on your floors.
However, they're not the most ideal if we're going for cheaper or better-looking alternatives.
So we're down to other alternatives that we can use in place of your usual office chair mat.
Office chair mat alternatives aren't just mats made from different materials, but they can also be simple fixes to your wheels or your desks! These options are not just designed to protect your floors, but they also have benefits such as convenience and affordability.
Let's take a look at what these alternatives are.
1. Rollerblade Office Chair Wheels
One of the simplest and most affordable hacks to preventing floor or carpet damage is by changing your wheels. But they're not just any type of wheels, they should be rollerblade wheels.
Rollerblade wheels use polyurethane. Polyurethane is a kind of rubber that doesn't scratch against your floor leaving tracks or discoloration (on hardwood floors).
Plus, rollerblade casters smoothly glide against hardwood floors. This way, you increase your mobility and prevent damage.
Changing your casters is easy. All you need to do is remove the old set of wheels by pulling it away from the chair's legs.
To install the rollerblade wheels, simply push it towards the legs until it locks into place.
How to Replace Office Chair Casters - Full Install Video
2. Chairs Without Wheels
Office chair wheels are helpful if you're on hardwood, laminated, or tiled floors. But did you know that chairs without wheels have the same effect too?
Chairs without wheels are great alternatives to chair mats because the former doesn't exactly roll around on your floor. This means that they don't leave scratches on hardwood, tile, and laminates.
There are also a lot of well-designed chairs without wheels. Some use wooden frames, but others have the same adjustable ergonomic features that office chairs with wheels have.
Of course, the only difference here is that they aren't mobile. If you don't mind not being able to roll around while sitting, then this alternative is great for you.
3. Office Chair Bell Glides
Office chair bell glides are like a cross between casters and non-wheeled chairs. This is a good alternative if you're not worried about sacrificing mobility and if you want to spread the pressure from your chair's weight.
Office chair bell glides have a larger surface area than non-wheeled office chairs. The glides are attached to the end of the chair so the pressure the chair puts on the floor is spread out.
This is ideal for those that use carpets under their workspaces. Since office chair legs leave dents on a carpet, these glides will help you prevent those from happening.
Of course, you have to keep in mind that they don't improve mobility at all. Office chair bell glides are made for stationary working, so if you're usually in one position, then this is the alternative that works best for carpets.
4. Felt Pads
Similar to chair bell glides, felt pads help in preventing dents made on your floors. The main difference is that felt pads are better for hardwood floors.
You can use felt pads as an alternative to office chair mats if you're using non-wheeled chairs. The felt prevents the legs of the chair from making scratches and dents on your floor.
To install felt pads, you just need to remove the paper that protects the adhesive. The adhesive side should be placed on the end of your chair's legs.
And there you have it! The beauty of felt pads is they're super easy to install and they're very affordable.
5. Standing Desks
Standing desks aren't just the newest table design. They're also alternatives to your office chair mat.
As you probably know by now, standing desks take away the need for you to use office chairs. This means that you no longer need to worry about casters ruining your floors.
Not to mention, standing desks are known to be helpful in maintaining your posture and decreasing the tension from your muscles.
There are many kinds of standing desks. Most of them come with adjustable heights so that you can place your monitor directly at eye level.
6. Rugs
Rugs can be synonymous with carpets, but they're often thinner and use less fluff. They're alternatives to office chair mats because they have a variety in design that chair mats lack.
Rugs have so many designs that you don't need to worry about not finding the perfect design that would fit your office's decor.
However, rugs come with a few disadvantages. If you're picking a thick rug, your office chair wheels might have a hard time moving on it.
Since rugs are similar to carpets, expect decrease mobility even when you're using rollerblade casters.
Another disadvantage is that they can be expensive. Some high-quality and branded rugs can be very expensive that it sometimes feels like a waste if they get damaged by your office chair's wheels.
7. Plywood Mats
Plywood mats are literally what the name says – it's an office chair mat made from plywood.
Build An Office Mat Tutorial - Easy & Cheaper Vs Rubber Chair Pad
If you're into DIY or you just want to be able to create your own design for an office chair mat, then this is a small project you can work on.
Plywood mats use thin plywood that's been sanded down to create smooth edges. To be able to customize it, you need to buy sticky vinyl that you can put over the plywood.
Sticky vinyl has a lot of designs, so this is where the customization comes in. Pick a design you want and get the number of pieces that you need (the total area should have the same area as your plywood).
You just stick the vinyl and then cut out the excess using a cutter. Once you're done, you already have an office chair mat that's easy to roll on.
The best thing about this is that you can choose your own design without paying a big price!
8. Hardboard Chair Mats
Ultimate Office Chair Mat Build for only $40's !!
Similar to how plywood mats are made, hardboard office chair mats can be made by sticking vinyl tiles on the board.
All you need is a piece of hardboard that's the size of your office area. Then you can stick any vinyl tile of your choice.
The advantage of a hardboard office chair mat to a plywood mat is its affordability. Hardboard is a lot more affordable than plywood which is why most people would prefer to use this as the main material of their mat.
Nonetheless, in terms of durability, both hardboard and plywood are great alternatives to your rubber office chair mat.
9. Glass Chair Mats
A glass chair mat is another option if you don't want a rubber office chair mat.
The beauty of this alternative is that you can still see the design of your floors. They're also very smooth to glide on, which is perfect for your casters.
And they vary depending on the thickness you'll get. You don't really need a very thick glass mat, so you can find a more affordable option.
The downside of glass chair mats, however, is that they can be noisy to work on. This is more obvious if you put them on a hardwood, tile, or laminated floor.
Also, although they are quite durable, they are still made of glass and can be cracked or broken if something heavy is dropped on them.
10. Kneeling Chair
A kneeling chair is another chair that usually doesn't have any wheels. If you're trying to avoid casters rolling on your floors, then this chair alternative is a great ergonomic choice.
Kneeling chairs have a tilted seat that will make you lean forward. But don't worry, the two knee pads will be there to prevent you from falling over.
There are a few pros and cons to kneeling chairs and most of the advantages focus on health. For one thing, the position your body will take will stretch your shins and will arch your lower back to follow the natural inward curve of the spine.
But a disadvantage of this chair is that it's not mobile. This is the point, however, why it's a good alternative to your office chair mat.
The lack of casters will help prevent any damage done to your chairs. And as you've seen in the picture above, the structure of the chair prevents any other part from making a dent in your carpets.
Conclusion
There are many alternatives to your typical office chair mat, but the best alternative is the one that fits your budget and preference.
What's great about these alternatives is that you can choose to change your office chair, make improvements to it, or do a DIY office chair mat. You can even do all these things if it's the best way to preserve your floors.
At the end of the day, the alternative that you will choose should be able to protect your floors from getting damaged by your office chair.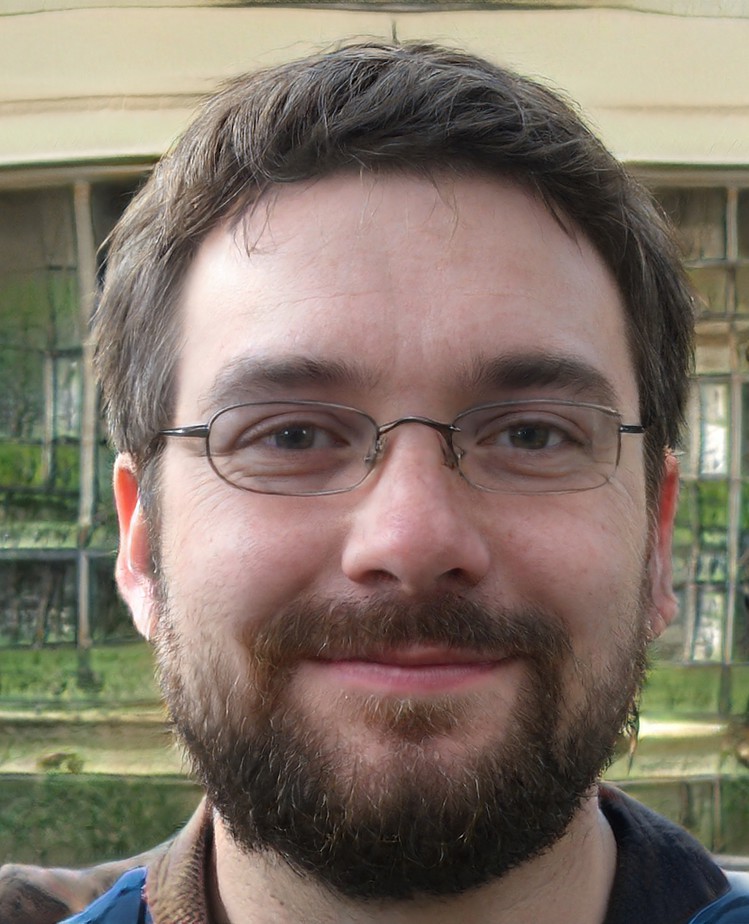 My name is Vance, and I am the owner of To Ergonomics. Our mission is to improve your workflow by helping you create a supportive and welcoming environment. We hope that you'll find what you're looking for while you're here.