The hunt for the right office chair is on when you're setting up your home office. Because we spend around eight hours a day sitting in this chair, this decision should not be taken lightly.
Part of what makes an office chair good is the material used for its seat and backrest. Leather and fabric are some of the most common options for these materials and we're here to talk about which is better between the two.
Leather office chairs are known to be long-lasting and durable, but they can also be very expensive and heat absorbent. On the other hand, fabric office chairs are more breathable and lightweight, but they don't last as long as leather chairs.
But then again, we have different preferences and priorities when picking an office chair.
So to make deciding a lot easier for you, let's compare these two materials side-by-side.
What is a Leather Office Chair?
PU leather is the common material used in a leather office chair. This type of leather is what others call "synthetic leather" because it doesn't fully use animal skin for its primary makeup.
PU leather is named as such because it's a mix of genuine leather coated with polyurethane. If you've ever wondered why some leather office chairs shine under a light, then that's the reason.
Most leather chairs are associated with gaming chairs. However, leather office chairs are starting to become more common, too.
And just like any other office chair, leather office chairs can also have the same ergonomic design and adjustability. Their wheels can also be replaced using different casters.
What is a Fabric Office Chair?
Fabric office chairs are those chairs that use fabric as their outer material for the backrest and seat. The most commonly used fabric types are polyester, cotton, or linen.
There are cases when the fabric uses a mix of mesh, but this isn't as common. In general, fabric office chairs are used as a general term for any office chair that uses cloth as its main material.
Again, as this is an office chair, the only difference it has from others is the material used. It could still have the ergonomic features and adjustability that most office chairs have.
Side-By-Side Comparisons: Breaking It Down
Now that we know how to differentiate a leather office chair from a fabric office chair, let's compare the two in terms of the usual considerations in buying an office chair.
How to Use
Let's start with how they're used, or rather, how they are maintained. We'll be focusing more on the maintenance here since we all know how office chairs work.
How you use a leather office chair is going to be the same as how you use a fabric office chair anyway. Hence, our focus is on maintenance.
Between the two, leather is more difficult to maintain because it needs to be cleaned and treated regularly so that it doesn't dry and break off. You will need to apply a leather protectant after cleaning your chair.
On the other hand, fabric office chairs don't need a protectant applied to them. However, the problem comes when your chair gets spills and stains.
Most fabrics absorb stains so you might have a hard time removing them.
How to Clean a Fabric Office Chair : Home Cleaning
How They Work
Since both leather and fabric are used as an outer material for office chairs, how they work is pretty much the same—by covering the padding of your backrest and seat.
However, there are still a few differences in the customization and make of these two materials.
For example, PU leather is synthetic. This means that you can easily dye it to a different color.
But the downside to using synthetic leather is that it doesn't look anything like authentic leather. If this isn't an issue for you, then you're free to pick any color you want for your chair.
For fabric office chairs, the authentic look and feel don't really matter. There's no fake fabric anyway.
You can pick from different prints and colors without having to worry about making the material look cheap. Just note that fabric is a simple type of material so it doesn't necessarily give a classic or high-end style to an office chair.
Affordability
Another similarity between leather and fabric office chairs is that their materials are affordable. Both PU leather and fabric don't have a high manufacturing cost which makes them one of the most reasonably-priced materials for office chairs.
Of course, this doesn't take into account the additional markups a company puts on an office chair. But if you only focus on the cost of the material, these two are very affordable.
Keep in mind that PU leather is different from genuine leather. The latter is much more expensive since it's considered to be a high-grade type of leather.
Since PU uses the part of the animal that isn't used as much for leather, it's a lot cheaper than genuine leather.
Safety
For office chairs, we can consider safety as the material's capability to withstand pressure and wear and tear. Since degrading materials pose a threat to the strength of an office chair, we should be considering these factors.
Let's talk about the materials' ability to withstand pressure. Fortunately, both PU leather and fabric can carry heavy weights.
But in terms of longevity, PU leather lasts longer even when it's carrying a heavier weight than fabric. This is because fabric fibers tend to show after some wear and tear.
Moreover, when the fabric is stretched too far, it might end up tearing. In turn, it affects your office chair's ability to carry your weight properly and safely.
Alternatives
A well-known and reliable alternative to both leather and fabric office chairs is mesh chairs.
Mesh chairs use a mesh on the backrest and seat (a cover for the seat's padding). They are known as the most breathable material for office chairs because of the web-like design of the mesh.
While not exactly affordable, they are very durable and can last up to five years with regular maintenance. It also doesn't need a lot of maintenance—only a few wipes will do.
If you compare mesh office chairs with leather office chairs, the latter still comes up as more durable and comfortable. Nonetheless, mesh office chairs are often more ergonomic thanks to their backrest designs.
Comparison Table
To summarize, here is a comparison table of the things we've considered.
| | | |
| --- | --- | --- |
| | Leather Office Chair | Fabric Office Chair |
| How to Use | Requires a leather protectant | No protectant needed |
| How They Look | Dyed, doesn't look like authentic leather | Varying patterns and colors |
| Affordability | Affordable | Affordable |
| Safety | The material doesn't break after wear and tear | Fibers show and break over time |
Conclusion
Overall, leather office chairs and fabric office chairs have the same usage. They're also great options for office chairs.
But if you're to pick just one, the best would be the material that you prefer. Leather and fabric have very different maintenance needs, feels, and durabilities, so keep these differences in mind when picking an office chair.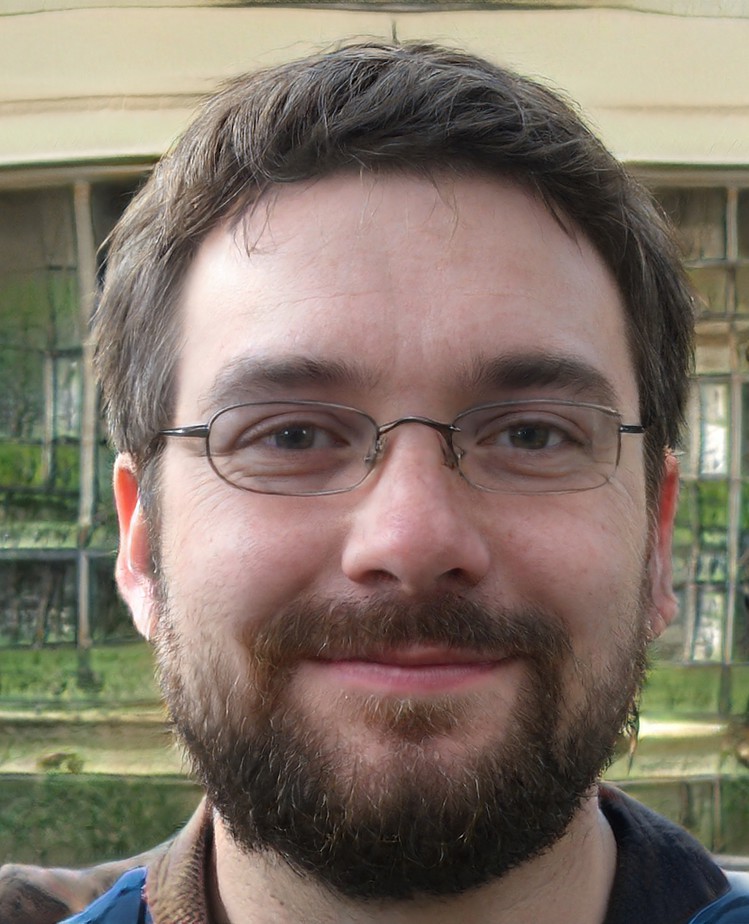 My name is Vance, and I am the owner of To Ergonomics. Our mission is to improve your workflow by helping you create a supportive and welcoming environment. We hope that you'll find what you're looking for while you're here.