Plush cushions are great and all, but they can quickly turn into a nightmare to clean since you can't just put them in a washing machine.
But before we give up, know that there are ways that you can clean your seat cushions. And all of them don't include intense maintenance from a professional.
The cleaning you will do highly depends on the type of stain or dirt you're trying to remove. If you're removing dust, then a vacuum is enough, but if there are stains, then you need soap and water.
There are other ways to clean your seat cushion, and we'll go through them as solutions to the type of stain you want to remove.
What is the right way to clean a seat cushion?
There are many right ways to clean a seat cushion. However, the best way to clean them is to follow the instructions placed by the manufacturer.
Methods of cleaning cushions also vary depending on the material used. For some cushions, you're not allowed to place them in a washing machine.
For some, using a vacuum could ruin the material. And if you're allowed to vacuum some types of cushions, there's a specific strength and brush required.
So before you follow the methods below, first ask the manufacturer if you can use a washing machine. And if you can't, that's when you use the methods below.
Removing Dust, Dirt, and Pet Hair
Removing dust, dirt, and pet hair is relatively easy since there are no liquid stains that you need to deal with.
There are two ways you can go about this – by using a vacuum or using your hands.
If you plan on using a vacuum, set the vacuum to a low setting and use an attachment made for upholstery. If you're unsure about that, you can pick the attachment head with the bristles.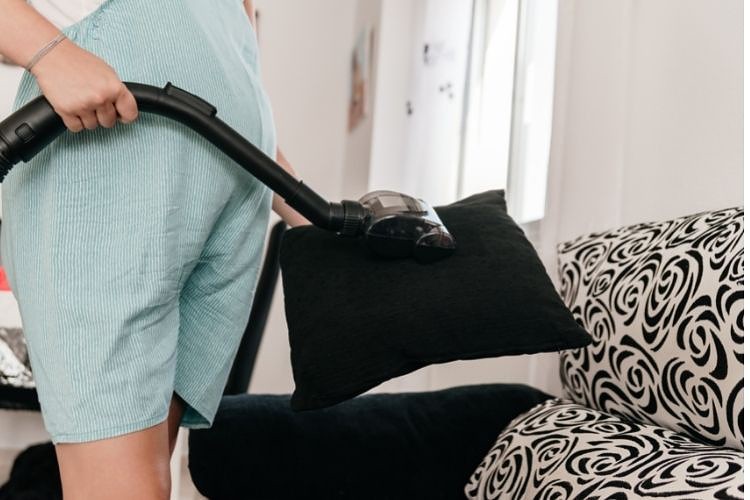 When vacuuming the cushion, don't put the bristles too close to the upholstery. Lift it a few centimeters above and slowly glide the vacuum over the material.
If you don't have a vacuum, you can also use your hands. To make this easier, wear rubber gloves so that the dirt doesn't stick to your hands.
Here's a tip: use an old dry toothbrush to loosen the dust from the material. This way, the dust can be wiped by your hands easily.
Removing Stains
Stains can be very annoying troublemakers, but there are times when you can't avoid them. The best way to remove stains on your cushions is to use a solution.
The first thing you want to do is scoop out any remaining solids from the remains of the stains (if any). If there's none, proceed with getting a damp white cloth and slowly scrub out the stains.
Some stains are stubborn, and this is where you need to use a solution.
One solution you can use is a mix of detergent and water. Pour a small amount of detergent on a pail and mix it with water.
When using detergent, make sure it's diluted with lots of water because it can be too strong for your covers.
Moreover, when dealing with solutions, it would be better to use a spray than a tub so that the solution can be easily spread all over the stained area while preventing the liquid from soaking the cushion too much.
Another solution that you can mix is vinegar and water. This is one of the multi-tasking solutions you'll use since it removes stains and odors.
Mix equal parts of vinegar and water in a spray bottle. Shake it until the two liquids have been mixed properly.
When that's done, spray onto the stained area. Let the solution stay on this part for 5-10 minutes.
If the stain wasn't removed on the first try, you could repeat the process.
Odor Removal
We've already mentioned that using vinegar and water can help remove odors.
But another technique is by using baking soda. All you have to do is sprinkle a generous amount of baking soda on your cushions.
After a few hours, you can vacuum the remaining baking soda using an attachment meant for upholstery.
My advice is that you do odor removal when it's not a humid or rainy day. This way, you prevent other smells from developing.
If it's sunny outside, you can also place your cushions out under the sun.
General Cleaning
We might not be able to launder our cushions as much as we want, but we can clean them as frequently as we do the laundry.
If you want to do regular general cleaning, you can use your cleaning solution at home. You have to mix 1 part of laundry soap and four parts of water.
Mix these two until they create a foam. The foam is what you need here because it won't soak through the whole cushion.
Get the foam and place it on the parts that need to be cleaned. With a soft-bristled brush for upholstery, rub the suds around the area.
When you're satisfied with the level of cleanliness, you can scoop the remaining foam and use a damp white cloth to wipe the soap away.
If you notice, we've been recommending using white cloth. The reason for this is the lack of color on the cloth will reduce the chances of colors and patterns transferring to the cloth onto the cushions.
Conclusion
Even if certain types of cushions can't be cleaned in a washer, you shouldn't think that they don't need cleaning at all. They just need a different kind of cleaning.
How you clean your cushions depends on the type of stain or dirt that's found on them. Stains might need the help of a mix of detergent and water, but a vacuum can clean simple dust.
Don't forget to check your manufacturer's instructions as they have specific cleaning tips for different materials used.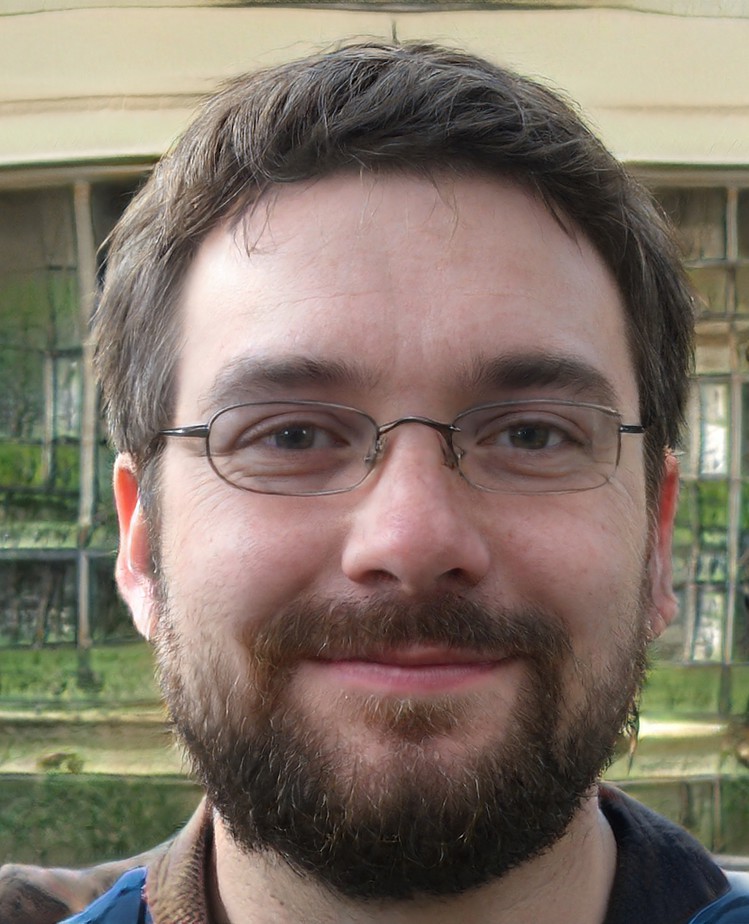 My name is Vance, and I am the owner of To Ergonomics. Our mission is to improve your workflow by helping you create a supportive and welcoming environment. We hope that you'll find what you're looking for while you're here.