Steelcase chairs are top of the line. The company values sustainability, makes chairs designed to last, and has developed exceptional ergonomic designs that give you lumbar support and keep your posture perfect.
However, worrying about the quality of the chair isn't the only thing prospective customers need to worry about. Assembly is also a consideration.
Luckily, several Steelcase chairs come assembled. However, most chairs bought directly from Steelcase require light assembly. Where or from whom you're buying the chair from will also determine if assembly is required, especially if you're purchasing it secondhand.
Quick Overview:
Arrive Assembled
Arrive Unassembled

Gesture Chair
V2 Think Chair
JAKU Chair
Zilo Chair
Criterion Chair
A La Carte Chair
Protege Chair

Series 1 Chair
Series 2 Chair
Please Chair
Leap Chair
Amia and Amia Air Chair
SILQ Chair
Daily Task Chair
SIYA Chair
Turnstone Jack Chair
Crew Chair
Jersey Chair
Which Chairs Come Assembled?
There are a few chairs that come assembled. That means that they will come in a large box that opens up from the side, making them easy to pull out into your office or home.
The Gesture chair, which is one of their most popular styles, comes completely assembled. All you have to do is open the box and roll the chair out. There may be instances where you might have to assemble the Gesture chair, but this will only be if you're buying it secondhand.
The V2 Think Chair also usually comes assembled. Once again, it depends on where you are buying it. In some cases, you may need to slide the back into place.
There are several other fully-assembled chairs from Steelcase on the market. These are just the most popular examples.
How Do You Assemble a Steelcase Chair?
Series 1 Chair
How-To: Assemble the Steelcase Series 1 Chair
When a Series 1 chair shows up at your door, you might be surprised by how tiny the box is. Is there a chair in there or just a few giant pizza boxes?
But fear not! There is a chair inside that tiny box that will offer you incredible comfort and a bit of style when you're busy typing away and ruling the world from your desk.
The chair comes in a few large pieces that are instantly recognizable as the seat, the back of the chair, the wheels, the armrests, and the two pieces for the base of the chair. There are no finicky screws or tiny loose pieces to worry about.
All the pieces together and you've got your chair! Time to get sitting!
Please Chair
Steelcase Please - Unboxing & Assembly
The Please chair box is significantly larger than the Series 1 chair and there's less assembly required before taking your first seat in your brand new chair.
The entire base of the chair comes assembled. The wheels, cylinder, seat, and armrests are all completely assembled. All you have to do is attach the chair back and headrest. These both slot in easily.
The whole assembly process should take no more than five minutes. Like the Series 1 chair, you don't need a screwdriver or any easy-to-lose parts like nuts and bolts.
Steelcase makes assembly as easy as possible!
Leap Chair
How to Assemble Your Steelcase 462 V2 Leap Chair
Steelcase Leap chair, ship fully assembled so you can start using it almost immediately. However, that isn't the case with refurbished Leap chairs.
If you're buying a Leap chair second hand, you might need to be prepared to spend a little more time assembling your chair. Like the Series 1 chair, the Leap chair may arrive in several large parts.
The cylinder should be slotted in first, followed by seat parts. After that, you can just work your way up until you've got a fully assembled chair!
Steelcase Series 2
The Steelcase Series 2 chair has fewer pieces to put together than the Steelcase Series 1. You will find the wheels on their base, the cylinder, the seat of the chair with the armrests pre attached, and the back of the seat all neatly packed away in your delivery box.
Take the cylinder and attach it to the bottom of the seat of the chair.​​ Then grab the base with the wheels attached and attach that to the other end of the cylinder. Finally, you can take the back of the chair and slide it into place.
Every piece should click together, so if you feel like you're forcing things, you may not have the right pieces aligned.
Don't forget to adjust the chair to fit you perfectly once you're done assembling it!
The Benefits of Assembling Yourself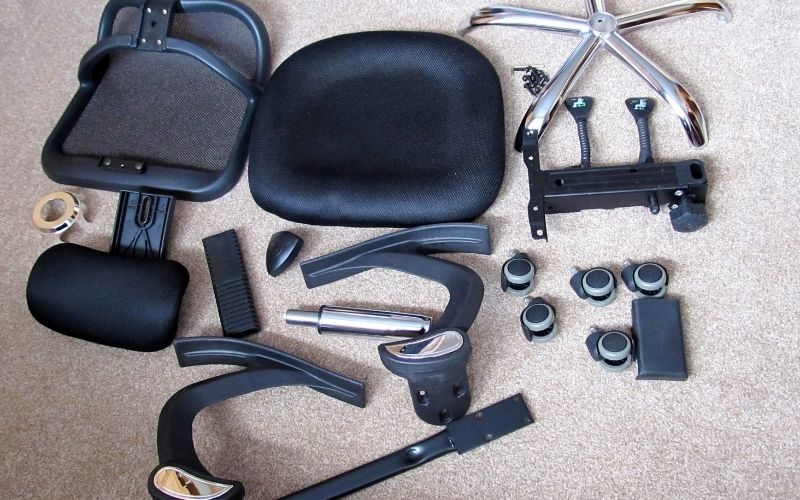 While receiving a chair completely assembled may sound like the easier option, you may run into some problems with it.
To start, the box is going to be very large. So large in fact, it might be difficult to bring it into the house or building. On the other hand, a chair that requires some assembly will ship in a significantly smaller box. While the weight of the two will be similar, you'll be able to pick up the smaller box with a lot more ease.
Secondly, you'll end up saving some money. The shipping price may be calculated into the product's price if it's not added on as a shipping fee. Either way, you'll pick up the bill for shipping a large fully-assembled chair.
Finally, you get to understand how the chair is built, so when the time comes for you to move it or sell it, you'll already know the ins and outs of its assembly process.
In Conclusion
Several Steelcase chairs require assembly, but that shouldn't deter you from investing in one. It is surprisingly easy to assemble any Steelcase chair, and their popularity makes finding assembly tutorials very convenient.
Remember, you won't need tools or screws to put together your 'made-to-last' chair.
Secondhand or refurbished chairs are much more likely to arrive unassembled, but the savings will more than make up for a few minutes of putting the chair together.
Do you own a Steelcase chair? Did you have to put it together or did it arrive fully-assembled? What was your experience with assembly?
We'd love to hear your experiences in the comments!
Good luck!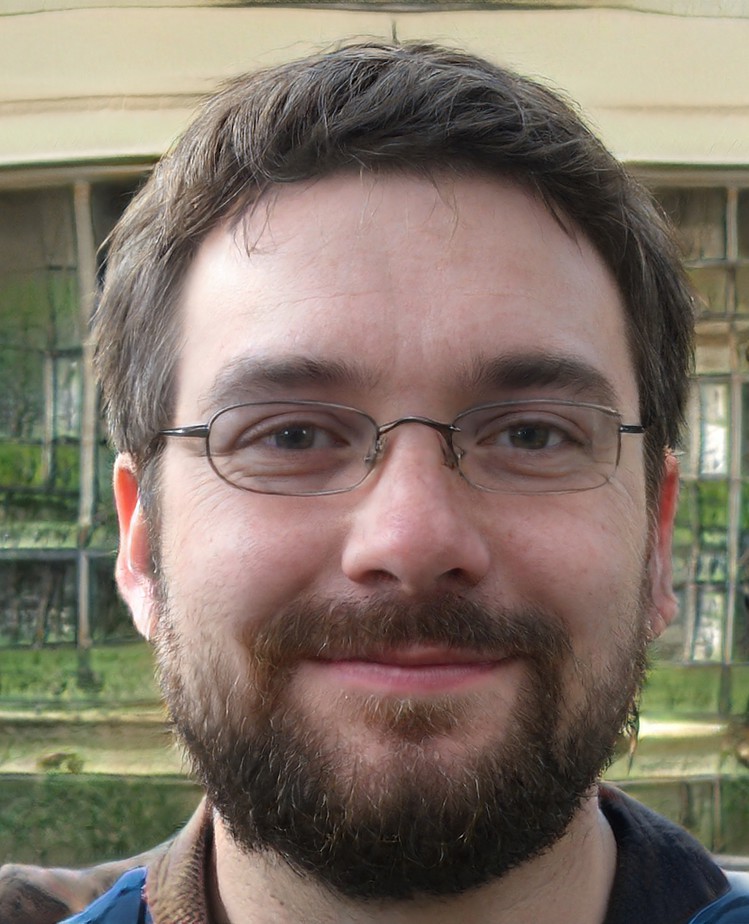 My name is Vance, and I am the owner of To Ergonomics. Our mission is to improve your workflow by helping you create a supportive and welcoming environment. We hope that you'll find what you're looking for while you're here.