An Aeron chair is a significant but very worthy investment. With all the long hours you spend working on it, you are responsible for its adequate upkeep.
So how do you get the smell out of Aeron chairs?
If you have had an Aeron chair by Herman Miller with you for quite some time now, it is possibly due for a thorough cleaning session.
Sweat and bacteria accumulation is a leading cause of bad odors from our chair.
There are plenty of ways to clean a chair and get rid of the unpleasant smell that has been accumulating on it. You can treat your chair with baking soda or a vinegar-water solution for best results.
In this article, we'll discuss why you need to refurbish and clean your chair and how often you should do it to get the best results. We'll also share step-by-step instructions to help you get the smell out of your .
What Do I Need To Get The Smell Out Of My Aeron Chair?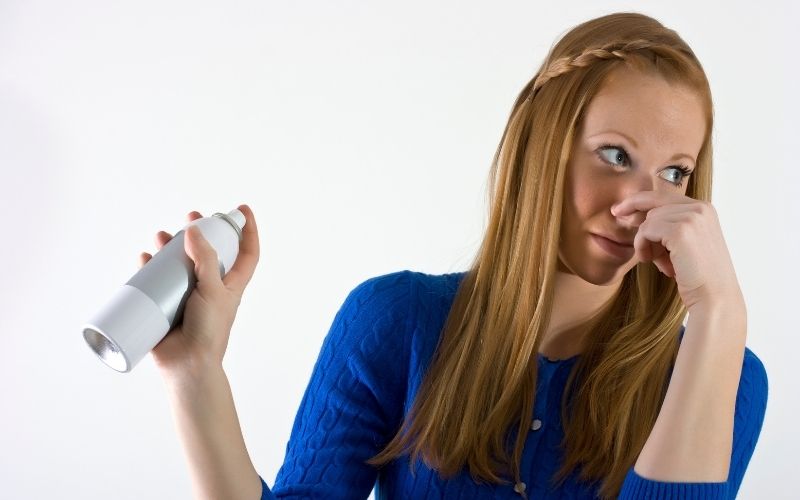 No matter how old or new your Aeron chair is, it needs to be deodorized every now and then. This is mostly to make the chair look and feel as good as new.
With most of our day spent sitting on our chairs, we end up overusing them, and the chairs start wearing out. A chair like the Aeron Chair—one of the most expensive pieces of furniture on the market—requires extra care and special attention.
Some Aeron chairs may retain the smell of the preserving chemicals used when manufacturing them. The manufacturers use these chemicals on different components of the chair. However, the best part about such smells is that they fade over time by themselves.
Very often, a chair that is accompanied by a bad smell is a testament to the user's hygiene. If you notice a musty or an acidic smell coming out of the chair, it is possibly due to a bacteria or fungi infestation.
When a user sits on a chair for too long, they sweat a lot. The moisture or the sweat on the chair becomes a breeding ground for bacterial growth. The chair's fabric absorbs the bacteria, stores it, and causes the chair to smell bad if left unwashed and unmaintained.
If you place your Aeron chair in moisture-dense or humid rooms, it is at risk of growing mildew, molds, and other forms of fungi. This fungus can release a bad odor and make the room smell unpleasant.
How Do I Get Rid Of The Smell In My Aeron Chair?
When bacteria and fungi take over your chair, they cause your chair to release a bad odor. This only gets worse over time if you do not take care of it quickly.
However, you can administer one of several easy, fool-proof remedies to get rid of the chair's smell for good.
Baking Soda
Baking soda is an inexpensive solution to remove bad odor from your chair. It is inexpensive, readily available, natural, and absorbs the smelly components of the chair quickly and effectively.
It can break down the acidic and basic molecules of the odor from the chair and make the chair smell fresh and new.
You can also use baking soda to remove minor stains on the chair's fabric.
How To Do It:
Sprinkle a good amount of baking soda over the chair.
Dab extra baking soda on spots that require more attention.
Rub and work the powder deep into the chair's fabric or other parts that smell bad. You could also cover the entire chair with baking soda.
Let it remain as-is overnight.
The next morning, vacuum the chair to remove the baking soda.
Wipe off any residue using a cloth.
Aerate the chair until it is completely dry before using it.
If necessary, repeat the cleaning procedure again until the smell completely disappears.
Vinegar Solution
Aeron chairs are often made out of nylon fabric, which is synthetic in nature. You can maintain and take care of nylon fabric using a vinegar solution.
Vinegar is acidic. As a result, it can destroy bacterias and fungi that cause a bad odor.
Vinegar is toxin-free and gentle so you won't risk damaging your chair. If you want to make the fabric of the chair softer, there is nothing better than using vinegar solution on it.
You will need , paper towels , and a spray bottle to remove chair odor with vinegar. Make sure to do a small test to ensure that the solution doesn't harm or fade the colors of the chair.
How To Do It:
Make a 1:1 solution of vinegar and water.
You can also add a few drops of lemon juice for better results.
Transfer the solution into a spray bottle.
Shake the bottle to create a mixture.
Spray the solution onto the chair's fabric.
Wipe the chair off using a soft piece of cloth.
To avoid fraying, do not scrub the solution too hard.
Repeat the steps until the smell is completely gone.
Before you employ any of the procedures mentioned above, make sure to keep the Aeron Chair under sunlight. Ensure you cover the leather pads with a cloth to keep them from getting damaged.
How Can I Deep Clean My Aeron Chair?
A Closer Look At The Refurbished Herman Miller Aeron Classic from BTOD.com
How do you get the smell out of Aeron chairs without having the smell come back?
You give them a deep clean.
When you deep clean your Aeron chair on a regular basis, your chair will offer you extra years of superior, top-grade performance.
Clean the base, frame, and arm pads with a soft cloth that is soaked in a water-and-detergent solution. Make sure to use gentle and light detergents with water that are free from harsh chemicals.
Once you thoroughly rinse these parts, dry them with a cloth. Avoid using abrasive cleaners on the chair.
You can use a vacuum cleaner to pick up all the stubborn dust particles that take over the chair. Do not brush the material with a rotary brush. Instead, use an upholstery attachment to remove any debris from the chair.
The chair's wheels are also susceptible to dirt and moisture. So when you are deep cleaning your chair, make sure you reach every nook and cranny.
If required, unscrew the wheels, remove any accumulated debris using a knife, and then apply a water and soap mixture to the wheels. Make sure to dry the wheels using a cloth or a blow dryer before attaching them back.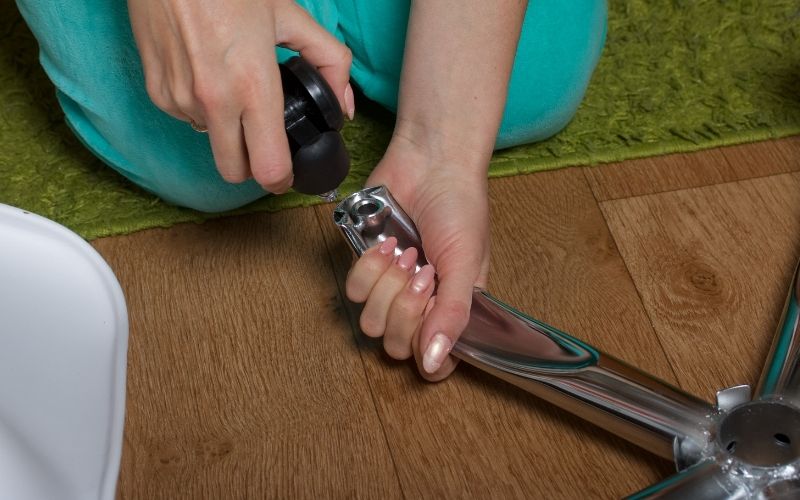 You should only deal with water-based stains resulting from spilled water, coffee, juice, and other drinks using a water-based cleanser. You can also use a warm, soapy solution. Apply the solution using a sponge or a soft cloth. Gently rub the solution on the affected parts of the chair until the stain comes off entirely.
Avoid using hot water and excessively scrubbing as it may lead to the stain settling on the fabric.
Remove grease, lipstick, and other oil-based stains with a dry-cleaning solution. Do not over-saturate the fabric while you clean, and always test the solution on a concealed area to test whether it is suitable for the chair's fabric or not.
Here are a few other important things to avoid while cleaning the chair:
Do not rub the fabric too vigorously, as it may lead to the strands of the fabric breaking.
Do not spot clean leather surfaces. Instead, clean them entirely.
Do not use a harsh source of heat on leather parts.
Always use a gentle, non-abrasive detergent or soap on the chair.
Never apply water on a grease stain or spot.
If the stain refuses to go, make sure to reach out for professional help.
For better help and guidance, take a look at the Care and Maintenance Manual for Aeron Chairs by Herman Miller.
How Often Should I Clean My Aeron Chair?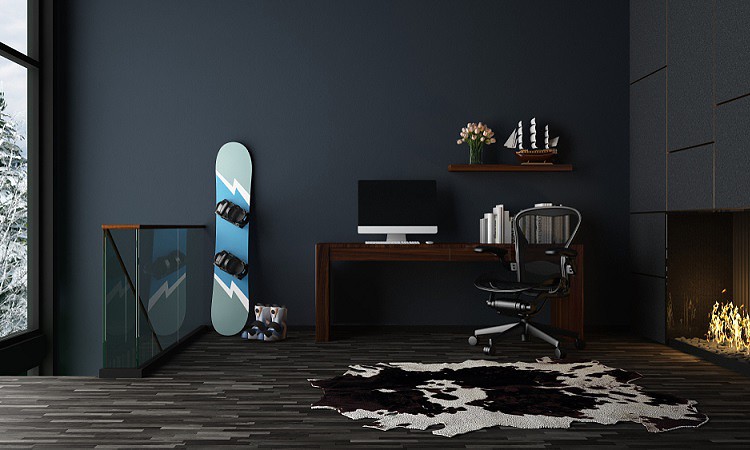 How often you should clean your Aeron chair depends on where you place your chair and how frequently you use it. Chairs that are seldom used require less frequent cleaning compared to chairs that are used on a daily basis.
Generally, experts recommend that you deep clean the chair only once or twice a month. If you do not use the chair as often, an intense, deep cleaning every once in two to three months will also suffice.
However, if you use your Aeron Chair daily, a quick wipe on the chair before you sit on it would be best. It is advisable to immediately clean and remove any spots or spills on the chair instead of waiting for a deep-cleaning session.
If there are larger, deeper stains that can damage the chair and are out of your cleaning expertise, it would be best to reach out for professional help.
Conclusion
A bad odor emanating from your office chair can be embarrassing. It not only takes a direct dig at your hygiene but also tells your colleagues about how irresponsible you are with maintaining your possessions.
Next time, when you have a friend ask, how do you get the smell out of Aeron chairs? We hope you'll share some of these great tips and solutions.
Aeron Chairs by Herman Miller are not the most affordable. So, if you purchase them, a little extra maintenance of the chairs will ensure that they stay with you for a long time. Besides an increase in the chair's life, the chair will function optimally too.
You will also be able to make the most out of your expensive purchase, if and when you decide to resell it.
With the incredible tips and cleaning methods that we have listed here, we hope you are able to get rid of any bad smell that your Aeron chair discharges.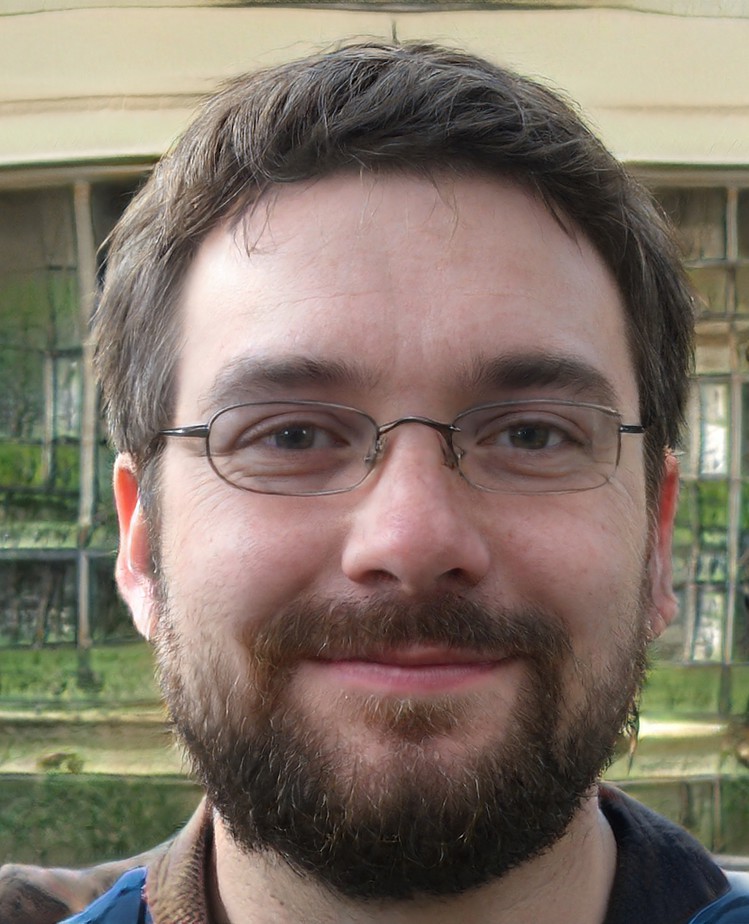 My name is Vance, and I am the owner of To Ergonomics. Our mission is to improve your workflow by helping you create a supportive and welcoming environment. We hope that you'll find what you're looking for while you're here.