We bet the first two brands you came across are Steelcase and Herman Miller if you're looking for office furniture.
With Steelcase and Herman Miller leading the game in the office chair market, you may be curious if the two brands operate under a single company:
You may have wondered if Steelcase owns Herman Miller, or does it work the other way around?
The answer to both questions is no –– neither company owns the other. Let's explore what makes each furniture company unique and innovative, including their:
History
Founders and owners
Iconic products
Brands
Steelcase and Herman Miller are distinct furniture brands, both at the top of the game in the contemporary and modern design of office furnishings, particularly ergonomic and performance chairs.
In this article, let's learn about the leading office furniture manufacturers Steelcase and Herman Miller.
Let's get started!
About Steelcase, Inc.
History of Steelcase
Steelcase was originally established as Metal Office Furniture Company in 1912. The brand's first patent was a metal wastebasket in 1914, an innovative solution increasing workplace safety.
Over seven years later, the company began expanding to make other office products, including desks and cabinets. By 1954, the company was officially renamed Steelcase, Inc.
Steelcase, Inc. steadily gained worldwide recognition and shipped office furniture by truckloads in the 1970s.
Who are the founders of Steelcase?
Metal Furniture Company was founded by Peter M. Wege, David D. Hunting, and Walter D. Idema in Grand Rapids, Michigan, on March 16, 1912.
Steelcase, Inc. Today
Today Steelcase Inc. pushes for innovative research in modern workspace design. This industry giant is the largest furniture manufacturing company in the world, leading the game when it comes to:
Office furniture
Interior architecture and design
Modern space solutions for offices, classrooms, hospitals
To date, Steelcase is composed of over 12,700 employees and 800+ dealers worldwide.
Since March 2020, Steelcase has been redesigning around the coronavirus pandemic. The brand has created solutions for the healthcare industry and the workspace, including PPE and social screens.
Who owns Steelcase, Inc?
Steelcase has been a publicly traded company since 1998, under the symbol SCS.
According to CNN Business (as of September 2021), the largest shareholders of Steelcase Inc. are:
EARNEST Partners LLC
The Vanguard Group, Inc.
BlackRock Fund Advisors
Pzena Investment Management LLC
Cooke & Bieler LP
Iconic Steelcase Office Chairs
One of the most iconic Steelcase office chairs is the Leap Chair , first sold in 1999 and still one of the best-selling ergonomic chairs to date. The Leap office chair is a gamechanger with its highly adjustable mechanisms, allowing ultimate sitting comfort and support.
Another notable Steelcase release is the Gesture chair , designed to support the movement and interactions of the modern-day office worker.
What brands does Steelcase own?
Under Steelcase, Inc. are major brands, including:
Steelcase
Steelcase Learning Coalesse
Steelcase Health
Designtex
AMQ
Smith System
Orangebox
About Herman Miller
History of Herman Miller
Herman Miller was initially established as the Star Furniture Company in 1905, originally specializing in wood furnishings in historic revival designs.
The company was later renamed Michigan Star Furniture Co. in 1919, and finally to Herman Miller Furniture Company in 1923.
Needing to expand its product line in time for the Great Depression, the company hired modernist designer Gilbert Rohde to usher Herman Miller Furniture into a new direction. Herman Miller's designers who forever changed industrial design were Charles and Ray Eames, Isamu Noguchi, George Nelson, Alexander Girard, Bill Stumpf, and Don Chadwick.
Since the 1990s, Herman Miller has upheld its initiatives for sustainability.
Who is the founder of Herman Miller?
J. De Pree worked at Michigan Star Furniture Company as a desk clerk from 1909. With the help of his father-in-law, businessman Herman Miller, D.J. De Pree bought the company in 1923.
Herman Miller Today

Herman Miller has become an icon for contemporary interior furnishings, providing solutions for offices, healthcare, and learning environments.
Herman Miller has manufacturing plants in North America, Latin America, Europe, the Middle East, and Asia.
In 2021, Herman Miller bought furniture giant Knoll, resulting in a heightened global reach. MillerKnoll is made up of 11,000+ employees and over 800 dealers in its global network. Herman Miller products are available across 100 countries, including showrooms and retailers.
Who owns Herman Miller?
Herman Miller is traded in Nasdaq as MLHR.
According to CNN Business (as of September 2021), the largest shareholders of Herman Miller are:
The Vanguard Group, Inc.
BlackRock Fund Advisors
AllianceBernstein LP
LSV Asset Management
SSgA Funds Management, Inc.
Most Iconic Herman Miller Chairs
Herman Miller is a pioneer in ergonomic office chairs, but two of its most popular styles are arguably the Aeron Chair and the Eames Lounge Chair and Ottoman.
Don Chadwick originally designed the Aeron chair to find the perfect balance between functionality and ergonomics. The iconic chair features Herman Miller's patented Pellicle Suspension material.
The Eames Lounge Chair and Ottoman was a gamechanger for high-end furniture design. It was designed to help users get the perfect seating position, ensuring ultimate comfort and reducing the risk of back and wrist pain.
What brands does Herman Miller own?
The MillerKnoll group of companies comprises 19 of the world's top furniture brands, including Herman Miller, Knoll brands, Design Within Reach, Hay, Geiger, Naughtone, Maars, and Maharam, among others.
Steelcase vs. Herman Miller Annual Revenue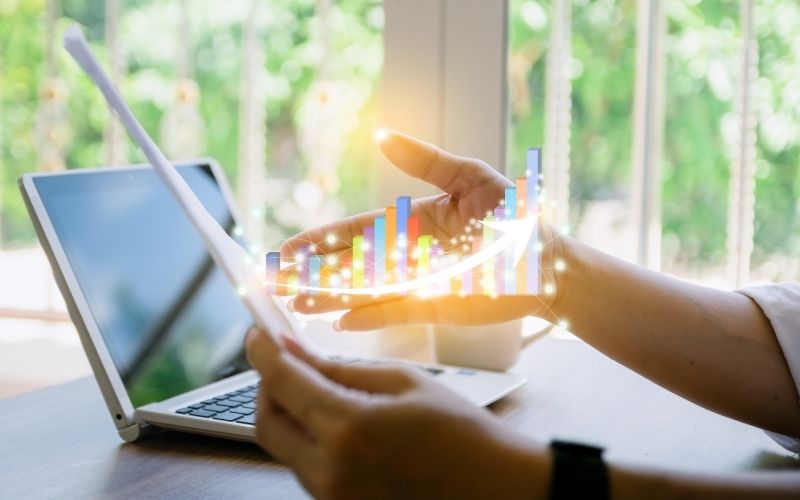 To give you an idea of how well the two companies are faring, here is their annual revenue in the fiscal year 2021:
For the fiscal year 2021, Steelcase, Inc. reported annual revenue of $2.6 billion. In the previous year, annual revenue was at $3.7 billion.
On the other hand, Herman Miller reported annual revenue of $2.47 billion.
Conclusion – Does Steelcase own Herman Miller, Or Vice Versa?
No, neither brand owns the other.
Steelcase and Herman Miller are separate brands in the furniture industry with unique histories, styles, design strengths, and brands.
The two companies are best known for their innovative designs in the workplace, healthcare industry, and learning environments.