Whether you're bringing home a new office chair or you're moving to a new office, transporting an office chair is a challenging task, more so if your car is a sedan!
Nobody wants to see their car with damaged interiors. But here's the thing: most people will try to cram in the office chair in a sedan rather than renting a van or hiring a carrier.
So, can an office chair fit in a car or sedan? Fully-assembled office chairs aren't likely to fit in a sedan. However, it's possible to fit any office chair into your car by separating the chair seat and backrest from the base and cylinder. In most cases, office chairs are easy to disassemble.
In this article, learn how you can fit an office chair in a sedan, including a step-by-step guide on how to transport it safely in your car.
Can you transport an office chair in a car?
Office chairs are the easiest type of chairs to transport because they can easily be disassembled.
If you lack space in your sedan, dismantle it or remove some parts, such as the backrest.
You'll have to wrap the chair parts in bubble wrap or cloth to protect your car's upholstery.
Can you fit an office chair in a sedan?
Disassembling your standard office chair allows you to fit it into almost any car, including a sedan.
However, you may still be wondering if you can fit a fully assembled office chair into your car. If you're unable to or don't want to dismantle your office chair, there are a few things you need to remember:
What are the dimensions of a typical office chair?
Often, it's not necessary to get the exact dimensions of your office chair. However, it will be helpful to know the general size of a regular office chair:
We've looked into many office chairs, and here are the general dimensions:
Total Height of an office chair:
Adjustable seat height from base to chair seat: 16 to 21 inches
Average backrest height: 19 to 23 inches
Combining the average seat height and backrest height, the average height of an office chair is 40 inches from the floor to the top of the backrest.
The average width of an office chair:
The industry standard for seat width is about 17 to 21.5 inches.
Average seat depth of an office chair:
Seat depth is about 16 inches to 18.5 inches.
Wheelbase diameter of an office chair:
As for the office chair wheelbase, the diameter ranges from 23 inches to 30 inches.
Most office chairs are approximately 40 inches tall and 20 inches wide.
What are the dimensions of a typical sedan trunk?
Typical sedan trunks are 40 inches deep and 50 inches wide. You might be thinking that those dimensions could easily fit in an office chair.
However, the problem with the sedan trunk is with the opening, which is typically no more than 40 inches
Though it's possible to identify the typical size of office chairs and trunks, it's important to remember that different models will have their unique dimensions and makes. There are office chairs designed for tall and heavy people , so you can expect those chairs to be much bigger!
With that said, we've prepared some tips on how you can safely transport any office chair.
How do you transport an office chair?
There are many other ways to transport your office chair from point A to point B, taking into account the dimensions of your office chair and car.
In this section, we'll discuss the many ways you can transport a fully assembled office chair and what you should do if it doesn't fit in your sedan.
How to fit an office chair in a car/sedan?
1. Measure your office chair
The only way to find out if your car is big enough for your office chair is to find your office chair's exact height and width.
Grab a tape measure and measure the office chair height from the floor to the top of the backrest. Make sure that the chair seat is completely lowered.
To get the width, find the measurement from one arm to the other.
Watch this video to learn about the most important office chair measurements:
Chair Measurements that Matter | National Business Furniture
2. Measure your trunk or backseat
Get a tape measure and find the width and height of your car's backseat or trunk. Make sure to leave some room on the edges. The last thing you want is to scratch your car's interiors.
Car Trunk
Most sedan trunks have an opening of 40 inches. Remember that the typical office chair height is around 40 inches, so it's going to be challenging trying to fit it into the trunk opening.
Lowering the seat height of a pneumatic office chair can make the task easier. Once inside the trunk, the office chair will have plenty of space.
Car Backseat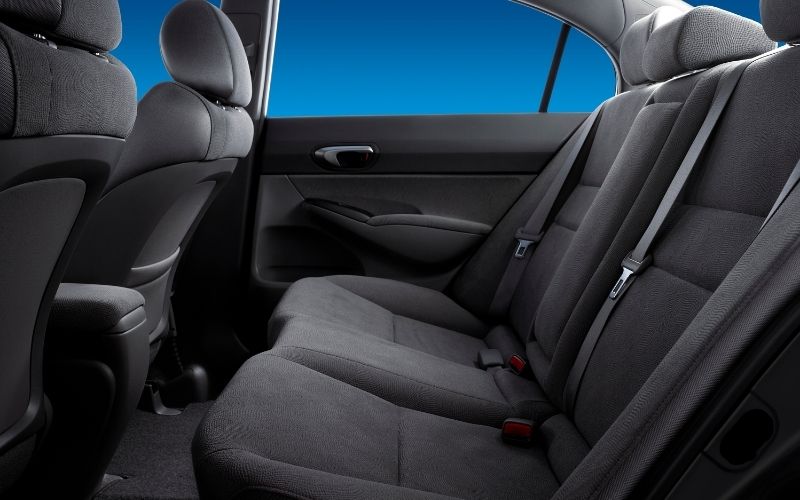 Alternatively, you can check if an assembled office chair will fit in the backseat. Here's how you can fit an office chair in the backseat:
Push the passenger seat all the way back in the car.
Lower the backrest so that it's almost parallel to the car floor.
Put the office chair in through the passenger-side door. Rear doors are often smaller than the front passenger seat door.
Maneuver the office chair into the backseat so that the wheels are up.
To avoid any damage to your car, cover the office chair with cloth or bubble wrap. Driving slowly and carefully will also prevent any dents, bumps, and scratches on your car.
What to do if my office chair doesn't fit in the car?
1. Remove some parts of your office chair
Make your office chair smaller by removing some parts, such as the wheelbase or the armrests.
Removing parts of your office chair is fairly simple, but you should be careful not to lose any parts. Placing all the loose parts in a bag will help you keep track of everything.
This short video might help you get started on removing individual office chair parts:
How To Disassemble Office Chairs
2. Dismantle the office chair
How to Remove and Replace a Chair's Gas Cylinder
If removing some parts of your office chair isn't enough, you may need to dismantle the whole thing.
Disassembling office chairs is fairly straightforward, but it can be overwhelming if you don't know where to start.
To help you get started, here's what you should know:
There are two major parts of an office chair:
Lower part: Wheelbase and gas cylinder
Upper part: chair seat and backrest
By separating these two parts, you should be able to fit your office chair into any car.
You'll need a pipe wrench to separate the cylinder from the top part of the office chair.
Use a pipe wrench and tighten it around the cylinder.
Twist the cylinder with the pipe wrench, and the cylinder should come right off with the wheelbase.
To fit the lower part and upper part into your car, you don't need to remove the wheelbase from the cylinder. Both parts will easily fit in the car trunk or backseat.
3. Look for a smaller chair or bigger vehicle
The downside of renting a trailer or van is that it can be quite costly. Most rental companies charge per mile, and some even have frustrating hidden fees. A van should be enough if you're only transporting an office chair.
If you're still shopping for an office chair, better shop for a chair that fits in your car or is easy to disassemble to make transport easier.
Can I carry a chair with Uber?
If the chair is disassembled and packed properly, then you shouldn't have any trouble asking your Uber driver if you can take your office chair with you.
However, taking a fully assembled office chair will be trickier. Your Uber driver might not want the office chair in their backseat or trunk since it can easily damage upholstery,
You'll never know until you ask, though, some drivers might be more accommodating of the prospect. We recommend renting an UberX or calling a professional mover or van rental company instead to save you the trouble.
4. Hire a professional mover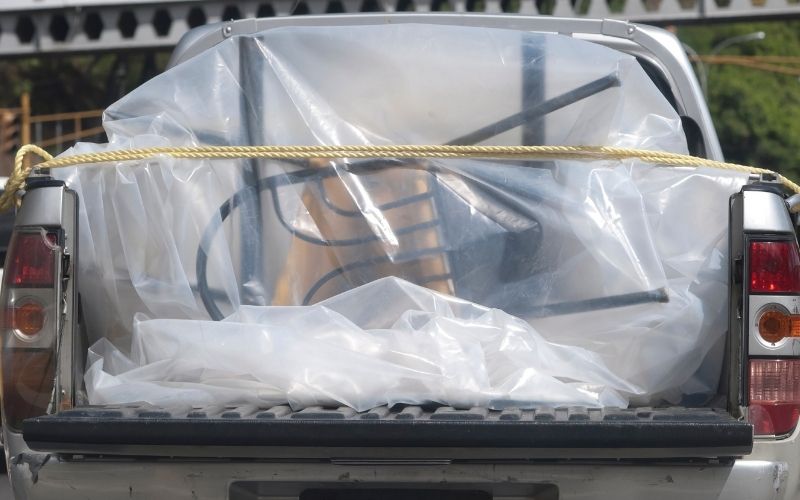 However, if you need to move several pieces of furniture to a different state or city, you might need to rent a trailer or hire a professional mover.
Local furniture shipment costs about $75 to $250, while shipping furniture state to state or cross-country will cost you $300 to $600.
While hiring a professional mover isn't a cheap option, it's the best service to save you time and money if you're planning to transport your entire office set.
Conclusion
Some office chairs can fit into the trunk or backseat of a sedan without disassembly. However, in most cases, you will have to remove some parts of the office chair or disassemble it completely. This will allow you to transport the office chair inside any car, including a sedan.
If your office chair doesn't fit in your car and you're not confident with disassembling/reassembling the chair, you can borrow or rent a van or hire the service of a professional mover.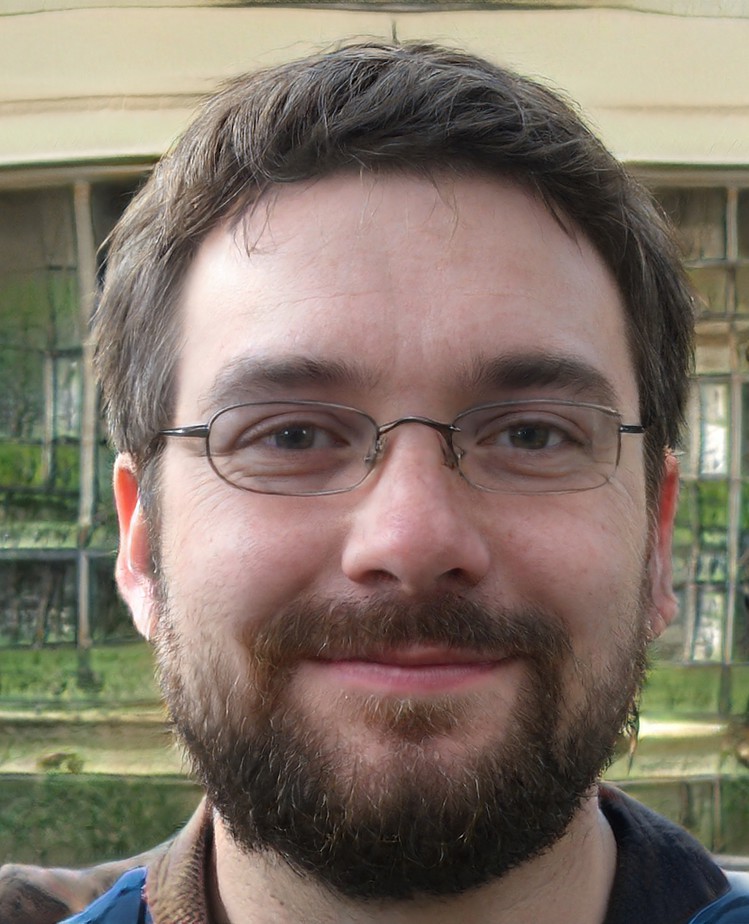 My name is Vance, and I am the owner of To Ergonomics. Our mission is to improve your workflow by helping you create a supportive and welcoming environment. We hope that you'll find what you're looking for while you're here.