Kneeling chairs are a great way to encourage you to sit properly and improve your posture. Proper posture can reduce back and neck pain, increase circulation in your legs, as well as improve your mental focus.
It also helps to improve your reach across large desks, or when doing a lot of work at a keyboard or artists tablet.
Some kneeling chairs can be bulky and may not normally be a good choice for small offices or cubicles, which leaves you limited to what options you have.
However, many kneeling chairs are specifically made to fold up for easy storage when not being used.
You can also easily fold these chairs up and move them out of the way if you are utilizing a standing desk for part of your workday as well.
Do Kneeling Chairs Fold Up?
For individuals that spend a lot of time at a desk for their job or school, dealing with lower back pain or neck pain can seem standard.
By switching from your standard office chair to an ergonomic folding kneeling chair, you are taking the first steps in reducing or eliminating your lower back pain or neck pain, and improving your overall sitting posture.
While there are many choices for folding kneeling chairs on the market, finding the right folding kneeling chair for your individual needs may take some time.
You want to be sure the chair is a good fit for your body type as well as your available office space.
If you are short on space, or need an office chair that folds up easily so you can switch to a sitting chair or a standing position, here are three folding kneeling chairs that may work perfectly for you.
Vivo has created their Dragonn kneeling chair to be an excellent addition to any office space.
Available in your choice or black or gray coloring, the cushions are extremely thick and very well padded for both your buttocks and shin comfort. The front caster wheels lock giving you the choice in movement allowance when using this chair.
This chair can be adjusted from 21" to 31" in seat height, giving you a wide range of choices to find the most comfortable sitting position.
Folding this chair is quick and simple for when you need more room in your office area, and makes it a great option when switching between different seating or standing arrangements throughout the day.
Pros
Extra thick buttock and shin cushions
Includes 4-wheels that make moving easier
250 pound weight limit
Cons
Manufacturer can be extremely slow to respond
For both average and larger than average sized users, the Dr Lomilomi ergonomic kneeling chair is a great option.
It includes two thick and extremely durable cushions for your buttocks and shins, along with two secure handles for aiding with repositioning or sitting and standing up from the chair.
The chair can be easily adjusted from 23" to 27" in seat height, and can be folded up and stored when not in use.
Additionally, the seat width is just over 17" with a depth of 13" making this an excellent choice for users that need a bit more wiggle room.
Pros
Extremely durable cushion material
Securely locking wheels to prevent movement
500 pound weight limit, though 350 is recommended
Cons
Cushions can have a strange odor for a few days
For a stylish and elegant look to your office, this wooden finish kneeling chair is a great option. Made by Flash Furniture, you'll find the chair is backed by a robust warranty that includes a two year coverage on the parts.
The seat and shin cushions are available in black or gray and are 2" thick to provide comfort throughout the day.
Seat height adjustment is quick and easy and is done with a peg-dowel system. Simply lift up the support bar and place it into the peg section you want the seat adjusted to.
The process takes just seconds to give you the comfort you want when using this chair.
In order to fold this chair out of the way, you can quickly and easily move the seat adjustment bar to a neutral position, or for tighter storage options, remove a single allen bolt and store it in a more compact size.
Pros
Height adjustment takes just seconds to do
Easily folds up for moving or storage
Commercial grade and durable products
Cons
Some users have reported the seat fabric stitching rips easily
Benefits of a Folding Kneeling Chair
Kneeling chairs are one step up from ergonomic office chairs.
While they both aim to reduce back pain, shoulder pain or neck pain, as well as improve your blood circulation, kneeling chairs go one step further by encouraging you to improve your posture and strengthen your abdominal muscles.
A kneeling chair is specifically designed to remove pressure on the lower part of your back by changing the alignment of your pelvis and tilting it forward.
In the process, this also helps encourage the natural curve in your lumbar spine area while also opening up the space between your spinal discs to eliminate pinched nerves or blood vessels.
Since a kneeling chair lacks a back rest, you'll notice your abdominal and core muscles working a little bit harder to support your upper body.
This increased use of muscles may take some getting used to depending on your previous sitting arrangements. However, once your body has adjusted to using a kneeling chair you will find the physical benefits are well worth the break-in period.
Benefits Of a Folding Kneeling Chair At A Glance
Less back pain
Less neck pain
Increased circulation
Better focus
Easier extended reach
Easy to use or store when not using
Provides room for standing or another chair type
Conclusion
Many individuals that regularly use a kneeling chair have reported better mental focus due to a better circulation of oxygenated blood throughout their body.
Additionally, they have reported having less lower back and upper shoulder or neck pain, while also being able to get up and move around easier.
When using a folding kneeling chair, users are able to quickly and easily free up space in their office for using a standing desk or switching to a sit-down chair for a time.
As with kneeling chairs, the time you spend standing or sitting in a different style of office chair should be alternated every half hour to hour on a daily basis.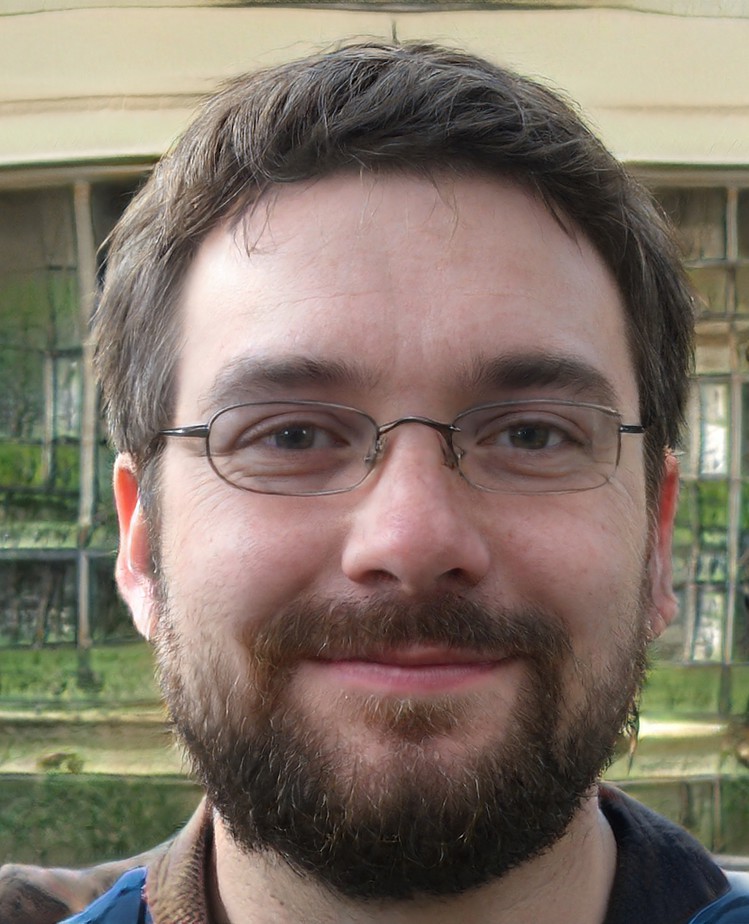 My name is Vance, and I am the owner of To Ergonomics. Our mission is to improve your workflow by helping you create a supportive and welcoming environment. We hope that you'll find what you're looking for while you're here.