If you spend a lot of time sitting at a desk, you may have thought about trying out a kneeling chair.
Unfortunately, kneeling chairs can be extremely expensive. They are also somewhat uncommon and may be hard to find locally or at some online retailers.
If you are handy with tools and enjoy weekend DIY projects, you can make your own kneeling chair. While this process may take some effort, it can allow you to make extremely specific measurements to perfectly fit your body type and size.
What Are Kneeling Chairs Good For?
TOP *SIX* BENEFITS TO USING A KNEELING CHAIR | Easy ways to improve your posture.
If you spend a lot of time sitting at a desk, having a kneeling chair can be better for your health and posture than a standard office chair.
While it is always recommended that you get up and move around at least a couple of times per hour no matter what you are sitting in, using a kneeling chair can be better for your core muscle tone and overall posture when compared to a standard chair.
Additional benefits that you may experience when using a kneeling chair can potentially include:
More active digestion
Better natural S-curve to your spine
Stronger core muscle tone
Less slouching and better posture
Can You Make a Kneeling Chair?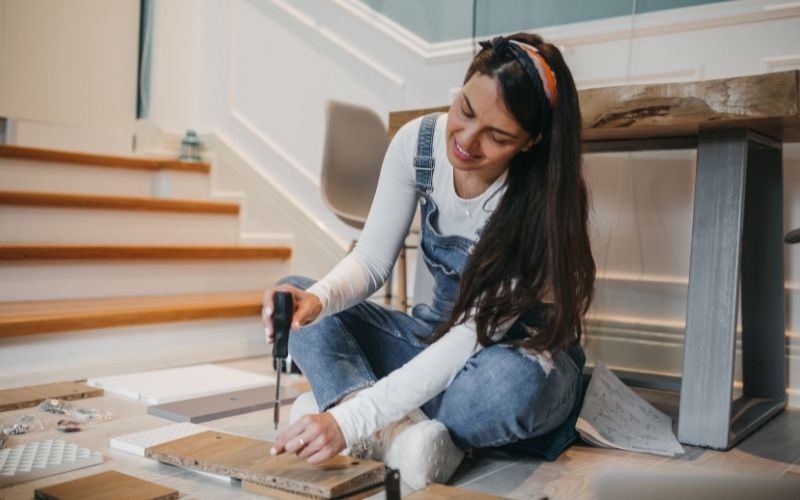 Yes! Making your own kneeling chair is possible with some basic tools and knowledge of DIY projects.
In some cases, making your own kneeling chair can be better than purchasing one, since you have full control over every measurement.
This means that you can select everything from the height of the chair to the size and thickness of the padding for your buttocks and knees. When you're looking for ergonomic benefits, being able to custom tailor your chair specifications to your unique body shape is extremely important.
Ergonomic benefits from a kneeling chair will only work if the height of the chair is comfortable for you and compliments the height of your desk too.
Additionally, since most of your body weight will be on your buttocks, being able to determine the thickness of your seat cushion as well as the material it is made from can lend itself to the highest level of comfort.
Making your own kneeling chair will require a variety of tools and some woodworking skills. While you won't have to be a professional craftsman, being able to use tools such as table saws, rotary sanders, power drills, and even a hammer and chisel can be very helpful.
How Do You Make a Kneeling Chair?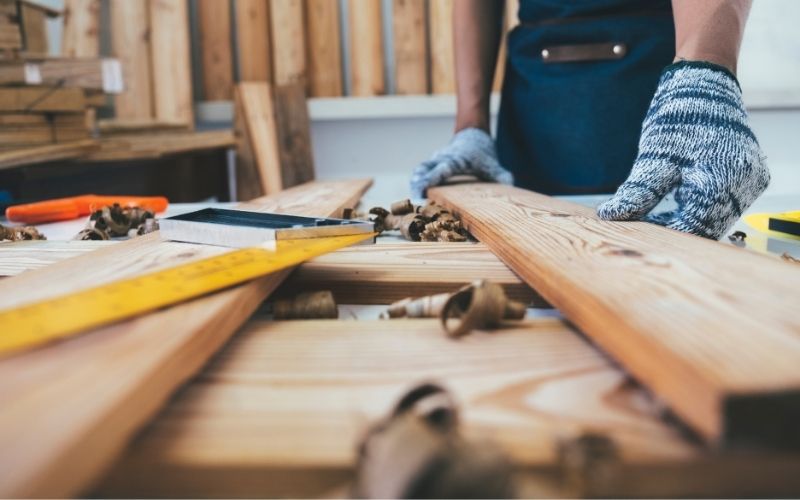 Making your own kneeling chair can be as simple or complex as you choose to make it. You will need an assortment of basic and intermediate tools, including:
Wood
Belt or rotary sander
Foam for seat and knee padding
Upholstery to cover the foam
Putting the chair together can be done in a few hours, or used as a weekend project. You don't have to go with a highly advanced and complex plan, especially if it's your first project. A basic kneeling chair can be put together in 10 simple steps:
Gather reference pictures and plans. You can find a variety of simple and complex kneeling chair plans online to suit your needs.
Take measurements. This is probably the most important part of the project. Accurate measurements will make or break your chair and ensure there is no wobbling.
Measure your wood. Following the specific plan you have selected, ensure all of your wood pieces for the frame are measured and marked in pencil or pen.
Cut out your wood. After measuring out the various pieces you need, cut out all of the pieces of the kneeling chair frame and set them aside.
Gather your tools and fasteners. To make things easier when assembling, make sure you have all of your tools and fasteners close by for easy reaching when needed.
Assemble the frame. Following the plan you have selected, assemble the wood pieces you have just cut out. Make sure they fit together snugly and use wood glue as needed.
Decide on the padding. After the frame of the chair has been assembled, it's time to cut out the thickness and size of butt and knee padding you want to use.
Upholster the padding. After the foam padding has been cut to your preferred size, upholster it in your favorite fabric so that it fits in with your existing office decor.
Attach the padding. You can use a combination of wood staples and wood glue to attach the padding to your wooden frame. Ensure all pieces are tightly secured.
Test your chair. After the padding has been attached, it's time to test your chair. Sit on it slowly to test the strength and tightness of your fasteners.
If you're looking for a more stylish chair that requires some more advanced woodworking techniques, be sure to check out the following step-by-step video:
How to Make a Kneeling Chair
If you are adept at woodworking and have your own workshop with a variety of tools, you can even consider making these chairs for friends and family, too.
Conclusion
If you're interested in giving kneeling chairs a try, and would rather have the personal touch of making your own chair, there are a variety of basic and advanced plans available.
You can search a variety of books and magazines focused on woodworking to find a plan, or check online for other plans not featured here.
Once you have found the building plan that looks suitable to you, take your time when making your measurements and cuts. For the best ergonomic benefits, you want to be sure the kneeling chair you make is perfectly tailored to your unique body size and shape.
After you have your kneeling chair made, be sure you learn to use it slowly.
Your muscles will need time to get used to this new seating position, which can take several weeks of occasional kneeling chair use.
Additionally, don't forget to get up and move around at least twice an hour when using any seating option to keep your blood circulating through your lower legs properly.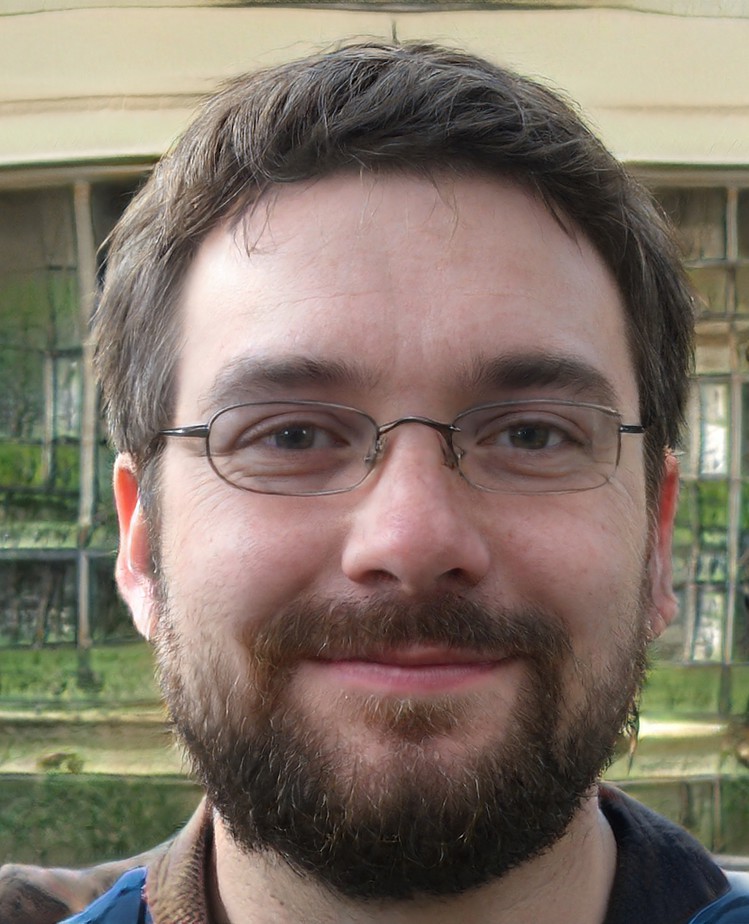 My name is Vance, and I am the owner of To Ergonomics. Our mission is to improve your workflow by helping you create a supportive and welcoming environment. We hope that you'll find what you're looking for while you're here.