Have you been wondering, "are IKEA chairs ergonomic?"
Do they really offer lumbar support and promote good posture?
In this article, we'll tell you if IKEA chairs do come with ergonomic features and how they can benefit you.
What Are The Features Of An Ergonomic Chair?
The features of an ergonomic chair include adjustable seat height, seat pan depth (or seat slide), backrest height, arm support or armrests, great swivel, and quality casters or wheels.
It certainly can be a struggle to remain in one position in a standard one-size-fits-all chair for long hours.
It's a great idea to look for a chair that is more comfortable and back-friendly.
One of the changes that eased my back troubles was the shift to an ergonomic chair. If you're looking for ways to relieve your stiff and aching back by incorporating an everyday change, look no further.
IKEA has some pretty great options. But it certainly is tough to pick the right one. You'll need to look out for certain features when you buy an ergonomic chair.
Read on to find out more.
Before we dive deep into how IKEA's chairs can help promote good posture, we need to tackle a more basic question first: What makes a chair ergonomic? What makes it different from a normal chair?
Finding out what the medical community has to say about ergonomic chairs is a good place to start.
On its official website, the medical and health organization Canadian Centre for Occupational Health and Safety (CCOHS) has outlined which features you need to look out for when choosing an ergonomic chair.
To help you out, we have summarized the most important points below.
Seat Dimensions, Angle, and Material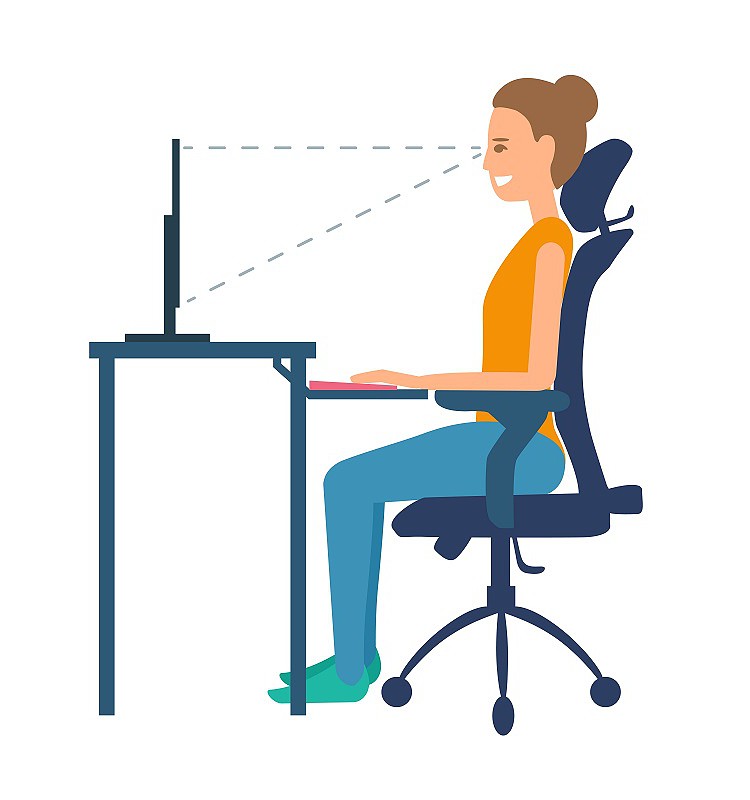 It is easy to take chair dimensions—like seat height, seat width, and even seat depth—for granted.
When it comes to office chair ergonomics, having the right seat dimensions can significantly reduce stress on the sitter's spine.
Placing importance on the proper adjustment (more on this later) of seat dimensions not only helps prevent potential back problems in the future but also helps ease existing back issues.
So what are the ideal seat dimensions for an ergonomic chair? See below:
Seat height should range from 16 to 21 inches (40 to 53 centimeters) from the floor.
Seat width should range from 17 to 20 inches (43 to 50 centimeters) from the left side to the right side.
Seat depth should allow the sitter's spine to lean against the backrest while allowing 2 to 4 inches (5 to 10 centimeters) space between the chair's front edge and the back of the sitter's knees.
Apart from these ideal dimensions, the sitter should also consider other personal factors like their height, length of legs, and any existing spinal issue or other medical conditions.
When it comes to seat angle, the surface of the seat should be positioned flat enough to allow the sitter to comfortably rest their feet on the floor or footrest.
Some chairs may sport a seat surface design that is slightly forward sloping. This is where the material used comes into play.
The material should provide enough friction to keep the sitter from sliding forward easily or prevent their knees from countering their weight too much.
Backrest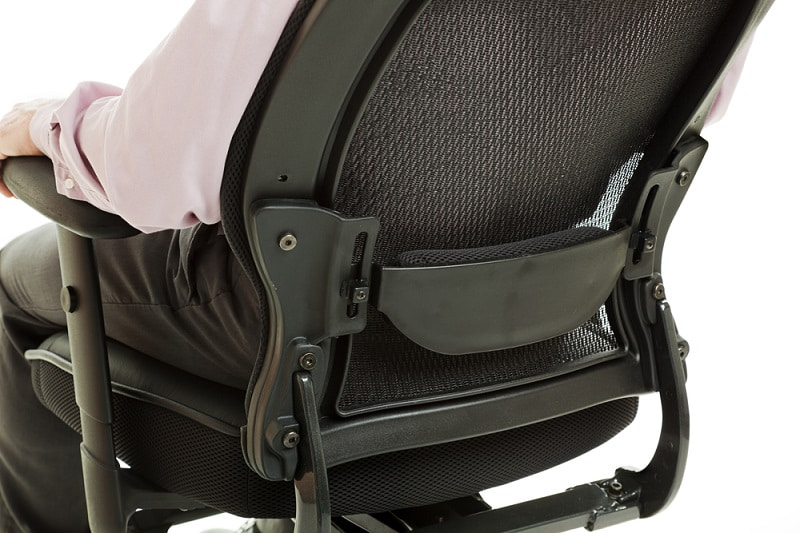 The chair's backrest should be high and wide enough to provide proper lumbar support for the sitter.
People suffering from neck pains can benefit greatly from choosing an ergonomic chair with either a tall backrest or an adjustable or removable headrest. If you're curious about headrests, check out our guide to the best office chairs with headrests.
Its surface should be consistent to avoid creating pressure points on the sitter's spine or back.
Users must exercise caution when it comes to curved backrests, especially if the curvature can restrict movement or cause discomfort.
Armrests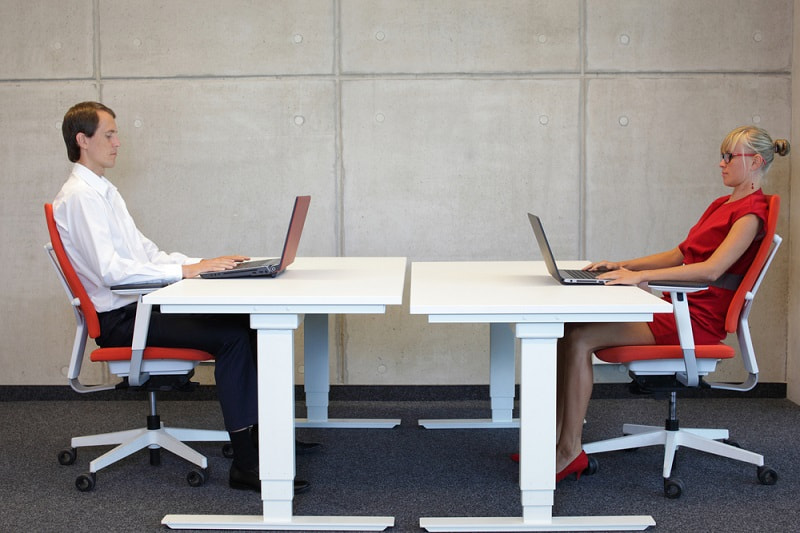 Armrests are important because they can relieve tension in the arms of sitters who are using a table.
While some users might prefer using chairs without armrests, those who do should check for evenness of armrest height and width.
For those who prefer some flexibility, they would be happy to know that modern designs sometimes come with collapsible or foldable armrests.
Adjustability
Office Ergonomics - Adjusting Your Chair
Every person has their own specific ideal chair settings. That is why adjustability in a chair is a must for it to be truly ergonomic for users.
Important features to consider while choosing an ergonomic chair are height adjustability, angle adjustability, and armrest adjustability (for both height and width).
You can find out more about ergonomic chair dynamics by visiting CCOHS's website. You can also read our guide to ergonomic chairs.
Are IKEA Chairs Good For Posture?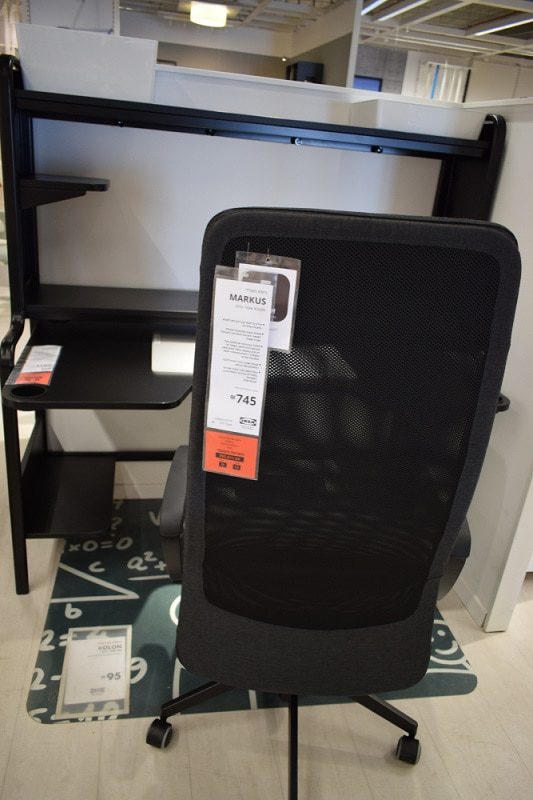 Yes, they are.
Now that we've tackled the characteristics of ergonomic chairs, it's time to ask, "Are IKEA chairs ergonomic?" More specifically, are they good for your posture while seated?
According to UK physiotherapy firm Physio Med's white paper on choosing office chairs, good sitting posture can be achieved by not only selecting an ergonomic chair with adequate lumbar support but also leveraging that chair's adjustability to suit the user's needs.
The good news when it comes to the IKEA brand is that it has its massively popular Markus lineup of ergonomic chairs. This lineup sports a backrest design that extends way up until the user's neckline level.
Coupled with its adjustability features, you can say that, yes, IKEA's Markus chair can be good for your posture, as long as you adjust it properly.
Are IKEA Chairs Good For Your Back?
Yes, IKEA chairs, especially newer models, are good for your back.
Again, the adjustability of the ergonomic chair you're using plays a huge part when it comes to protecting your back.
To IKEA's credit, the company has since improved upon its Markus design in terms of expanding the adjustability levels of its newer office chair models.
For instance, more recent chair offerings like the IKEA Flintan and the IKEA Alefjäll come with more features to give users additional options.
Users can adjust the backrest tilt, seat height and angle, or armrest positioning to lessen the stress on their back when sitting for long durations.
So Are IKEA Chairs Ergonomic?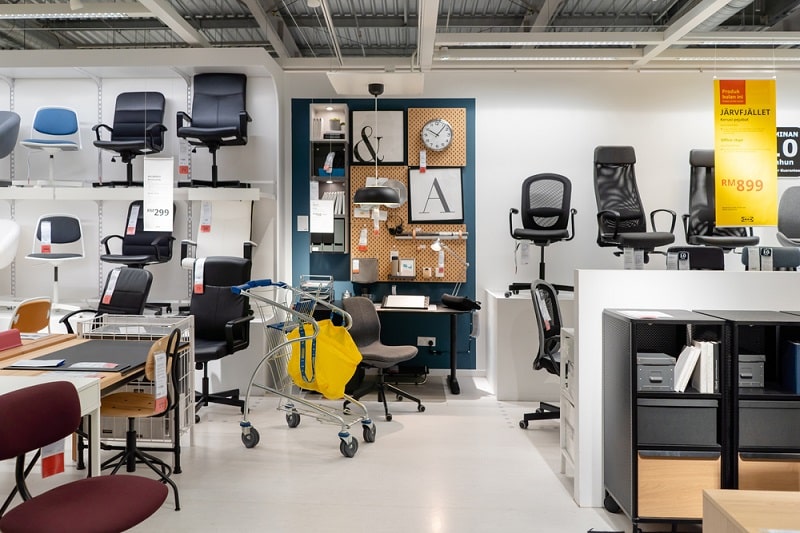 Not all IKEA chairs are created equal, that's for sure. But it's safe to say that, yes, IKEA does have chairs that come with ergonomic features.
Of course, certain chair models will promise better or more ergonomic benefits compared to others, although those tend to be pricier as a result.
If you're shopping for an IKEA ergonomic chair, you might need to factor in the following:
Your budget
Usage (number of hours of use on any given day, office or home, with or without a table, etc.)
Your preferences (height, material, with or without armrests, etc.)
Physical conditions (back issues, chronic neck pain, spinal conditions, etc.)
$200 Budget IKEA Office Chairs Comparison - MARKUS, JÄRVFJÄLLET, HATTEFJÄLL
Conclusion
Ergonomic chairs come with certain features that provide comfort and adequate support for the user's back while also promoting good sitting posture.
These features include ideal seat dimensions, angle and material, backrest, armrests, and adjustability.
Are IKEA chairs ergonomic? Yes, the Swedish furniture giant does have ergonomic office chairs that can help users maintain proper posture and protect their backs.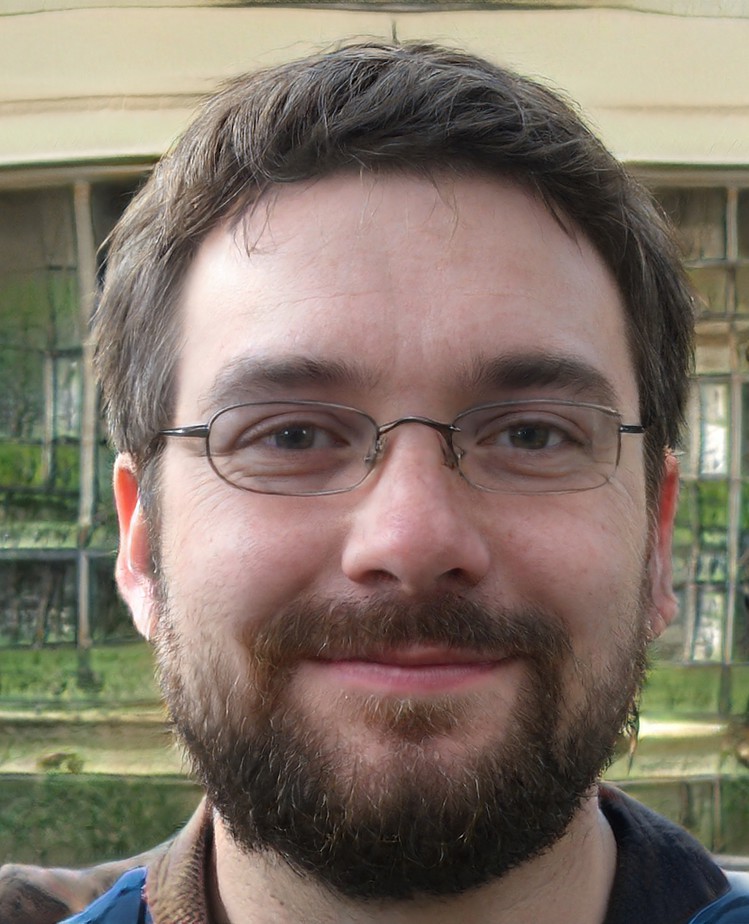 My name is Vance, and I am the owner of To Ergonomics. Our mission is to improve your workflow by helping you create a supportive and welcoming environment. We hope that you'll find what you're looking for while you're here.