Carpets definitely make a home office look better and much more comfortable. However, not all office chairs work well on carpeted floors.
Instead of compromising your home office's flooring, why don't we just look for an office chair that's suitable for carpets?
These office chairs exist and they definitely don't ruin your beloved carpets. Now it's only just a matter of knowing what those office chairs are.
In this post, we're going to look at the 5 office chairs that are ideal for any carpeted home office.
Buyer's Guide
Even if we're mostly talking about office chairs for carpets, the wheels aren't the only aspects of an office chair you should be considering.
There are lots of types of office chairs and having a guide on what to look for will easily help you find the perfect chair for your needs and budget.
Adjustable Height
The first thing that you should always look for is if a chair has an adjustable height.
This adjustable feature will help you find the optimal height that will allow your feet to rest firmly on the floor. This can also increase your comfort whenever you work.
But more than comfort, height adjustments help make your sitting position ergonomic and safe for your back. The right height will help you reach the table without straining your arms while keeping your back unstrained.
Adjustable Back Tilts
Aside from height, back tilt adjustments should be available features of your chosen office chair.
Back tilt adjustments can support your back for the kind of working position that you often take. For example, if you're usually typing on a keyboard, the back tilt should be moved forward so that your back is still supported.
In general, backrests that aren't attached to the seat have more range and angles. You can also adjust them as you please without affecting the chair's height.
Different chair mechanisms have adjustable back tilts, but make sure to look for one that allows you to lock the tilt's angle. Because sometimes, the tilt just goes back to its original position as you leave the chair.
5 Most Common Office Chair Tilt Mechanisms: How Office Chairs Recline
Ergonomic Design
Because we stay sitting on office chairs for most of the day, it makes sense that you find a chair that has an ergonomic design. In other words, an ergonomic chair.
Ergonomic chairs aren't limited to office chairs that have high backrests and headrests. Instead, ergonomic chairs are those that have adjustable height and weight, and proper lumbar and neck support.
The combination of these features makes an office chair ergonomic. And if a chair is ergonomic, you lessen the chances of having neck and back pains.
Chair Size
Not a lot of people consider this, but chair size greatly affects your comfortability. Without the proper chair width, you might have a hard time moving properly on your seat.
This means that you have to consider the actual width of the chair seat. Always check the manufacturer's measurements so you get a realistic idea of how comfortable you can sit on the chair.
You should also test if the armrests limit the space for your legs and arms. Basic office chairs only have fixed armrests, but ergonomic chairs at least have height adjusting armrests.
The ideal chair size should allow you to rest your arms properly on the armrests without your arms being too close to your body. And if you want to widen your legs a little on the seat, then this should be possible without making you uncomfortable.
Sufficient Padding
Nobody wants a hard chair. If you spend hours sitting on a hard surface, you'll end up having numb thighs and buttocks.
That's why sufficient padding is important. And when I say padding, this doesn't mean that it should be soft.
Having padding will add a cushion above the hard plastic frame of your chair. At the same time, it will be thin enough for you not to sink on the chair itself.
Some office chairs also have backrest padding. While this isn't necessarily a dealbreaker, you might find yourself preferring a softer backrest than just the usual mesh design.
If this is the case, choose an ergonomic chair that has a cushion on the backrest.
Ease of Movement/ Type of Wheels
Lastly, consider ease of movement. This depends a lot on the type of wheels your office chair has.
If your priority is the ease of movement on a carpet, then you definitely have to find wheels that can glide through a carpet smoothly. Examples of carpet-friendly wheels are rollerblade wheels and twin wheels.
The right set of casters will allow you to move comfortably while preventing any damage to happen to your carpets. Plus, these wheels will not make any sound since they don't cause a lot of friction on your carpets.
IN A HURRY? HERE'S OUR TOP PICKS
Nouhaus Ergo3D Ergonomic Office Chair - Rolling Desk Chair with 4D Adjustable Armrest, 3D Lumbar...
STAPLES Hyken Technical Task (Black, Sold as 1 Each) -Adjustable Breathable Mesh Material Provides...
Tribesigns Ergonomic Office Chair, High Back Desk Chair with Lumbar Support, Big Tall Chair with...
Nouhaus Ergo3D Ergonomic Office Chair - Rolling Desk Chair with 4D Adjustable Armrest, 3D Lumbar...
STAPLES Hyken Technical Task (Black, Sold as 1 Each) -Adjustable Breathable Mesh Material Provides...
Tribesigns Ergonomic Office Chair, High Back Desk Chair with Lumbar Support, Big Tall Chair with...
5 Best Office Chairs on Carpets Review
NOUHAUS Ergo3D
Sale
The NOUHAUS Ergo3D is a highly customizable swivel chair that has a lot of adjustable features. It uses rollerblade caster wheels that make it compatible with most floors, including carpet.
If you're on the hunt for an office chair that has adjustable parts, then this is an ideal chair for you. Not only are the backrest and neck rest adjustable, but the armrests are too.
The armrest itself has 4 different directions that can be adjusted – side to side, up and down, forward, and rotated. As for the neck rest, you can adjust it up and down to fit your height.
To adjust NOUHAUS Ergo3D's neck rest, simply push or pull the neck rest to find the ideal height. If you want to adjust the backrest's tilt, you can turn the knob clockwise until you find the right angle for your back.
Each unit of the NOUHAUS Ergo3D comes with an extra set of rollerblade caster wheels. So there's automatically a replacement for your wheels whenever they break.
This is by far, the best part of the package because you don't often find spare wheels in an office chair's package.
This ergonomic office chair also took into account the comfort of its customers. Thanks to its ElastoMesh technology, the mesh of the backrest and seat is super breathable and comfortable especially during hot days.
There are many reasons to love this swivel chair, but the adjustable features and extra wheels take center stage in their most-loved features.
However, despite being almost fully adjustable, the NOUHAUS Ergo3D doesn't have customizable lumbar support. This makes it a little uncomfortable for people who aren't fond of having their lower back pushed to the front.
Nouhaus Ergo3D Office Chair Review (GET 10% OFF YOUR NOUHAUS ORDER)
What we like
Highly adjustable armrests and a 135-degree back tilt for resting
Comes with another set of new rollerblade caster wheels
Uses a breathable mesh that keeps your back and thighs cooling during hot days
What we don't like
Herman Miller Sayl Ergonomic Office Chair
The Herman Miller Sayl Ergonomic Chair is one of the most affordable Herman Miller chairs. This chair uses a knee tilt mechanism and wide lumbar support.
If you're willing to invest in ergonomic office chairs, then you might have heard of Herman Miller. Herman Miller creates uniquely designed office chairs that have modern looks.
But when it comes to price, the Sayl Chair is one of the most affordable.
It uses a knee tilt mechanism which puts most of the weight on the back portion of the seat whenever you tilt the backrest. This allows you to keep your feet on the floor even if you tilt your chair.
What I love about the Sayl Chair is its adjustable backrest. But what it does differently than other chairs is that Sayl's mechanism allows you to loosen the way it can be tilted and you can lock your chosen angle.
To make it even better, this chair has different ways to adjust the armrests. You can move them forward, up, down, and to the sides.
And unlike most office chairs, the Sayl Chair has a movable seat. You can move it forward and back based on your preferences and height.
It also uses carpet caster wheels. So if your office floors are made of carpet, you won't feel any friction or difficulty moving your chair around.
In fact, the movement is so smooth, you would think that you're moving it on a very smooth surface.
Herman Miller office chairs have always been pricey, so it wasn't a shock to know that this chair is on the pricier end.
But what I wish they could have improved is the softness of the backrest itself. The backrest uses hard rubber material, so it's not very comfortable to lean on for hours.
Sayl Gaming Chair from Herman Miller - ABSOLUTELY ESSENTIAL!
What we like
Long-lasting and warranty is up to 12 years
Ergonomically-designed with unique mesh design
Wide, adjustable backrest supports the lower back
What we don't like
Too expensive for an office chair with just a backrest and the basic adjustments
Gabrylly Ergonomic Mesh Office Chair
Sale
The Gabrylly Ergonomic Mesh Office Chair is a highly adjustable ergonomic chair that uses breathable mesh for its backrest. The Gabrylly Office Chair is also a great option for low pile carpet floors because of its smooth PU mute wheels.
If you are looking for an affordable yet adjustable office chair for your carpet floor, then the Gabrylly is a great option. Perfect for price-sensitive people, this durable office chair can last you a long time.
Adjustable parts are not new to us anymore, but what Gabrylly did right for this chair is that you will only press a button to easily adjust the backrest, neck rest, and armrest. These parts have small buttons on them that will help adjust to your preferred angle.
Another reason why this office chair needs a shoutout is it's so easy to put together. The manual is so helpful and they even give extra screws in case you need to replace a few.
But despite the good points the Gabrylly Ergonomic Mesh Office Chair has, it still lacks one of the more important features of a chair – comfortability.
Unfortunately, this office chair can be very uncomfortable for your back. The lumbar support is pushed forward too much that it can be stressful for your back.
To add to that, the seat size is too big that it's not advisable for short people to get this product. You might find your legs dangling from the chair.
Mesh Chair (Office and Gaming) by Gabrylly - Worth a buy? | REVIEW
What we like
Easy to understand manual
Adjustable armrests that you can also lift to the side of the backrest
Affordable price for an ergonomic chair
What we don't like
The lumbar support is too pushed forward making it uncomfortable to lean on at a 90-degree angle
Tribesigns T18 PRO Office Chair
The Tribesigns T18 PRO office chair is another affordable swivel chair on this list. It has adjustable backrests, armrests, and neck rests.
If you want an office chair that has a neck rest while and adjustable armrests, the T18 PRO office chair is a good option. Not only is it highly adjustable, but it also comes with large rollerblade wheels that glide smoothly on a carpeted floor.
There are 3 adjustable areas in this seat. One is the backrest. The backrest can lean up to 45 degrees and can be rocked and locked.
To rock the backrest, pull the lever under the seat until the backrest moves freely back and forth. It's better to rest on the chair to see if you've properly loosened the lock.
If you want to lock the backrest at a certain angle, you just push the lever back. Since this is a swivel chair, the seat itself isn't adjustable.
The armrests are one of my favorite features on the T18. You can adjust it up and down, backward and forward, and to the side.
It comes with a neck rest too. However, the neck rest can only go up and down to fit your height.
Another impressive feature of the T18 PRO office chair is the rollerblade wheels. These wheels are smooth on a lot of surfaces, so you don't have to struggle to move your chair.
The wheels are also slightly bigger than other competitor's wheels. This makes it more capable to move easily even when there's a heavyweight on it.
The only problem that some customers have is that the box of this office chair often looks broken or damaged. This leads people to think that a defective unit was shipped to them.
Tribesigns T18 Pro Office Chair Features Usage
What we like
Reasonably-priced highly adjustable ergonomic chair
Strong and large wheels that glide smoothly on carpets
Adjustable armrests for any type of working position
What we don't like
Lack of quality control on the packaging
Staples Hyken Task Chair
The Staples Hyken Task Chair is a knee tilt office chair that has a breathable mesh and adjustable neck and backrests. It has an ergonomic design that is perfect for those who want to have better back support.
Staples Hyken Mesh Chair Review | A Chair for Streamers Gamers & More!
At first glance, the Hyken Task Chair looks like any other office chair, but its ease of use and adjustability makes it stand out.
It comes with adjustable neck rests, armrests, and backrests. The neck rest can be moved up and down, but you can also tilt it which is a feature not all office chairs have.
As for the armrests, they can only move up and then, which is a bit limited. It would be better if it could be moved to the side to provide more space when you relax.
The backrest has the usual lumbar support and can tilt up to 45 degrees. If you want to lock the tilt, you can just twist the knob underneath the seat.
Another feature that the Staples Hyken Task Chair has is the dual wheel design. This wheel design allows for better movement on any surface that you place the chair on.
Moreover, the wheels are made of a soft PU exterior. This gives the wheels a smoother surface so that it glides smoothly on carpets.
The only thing the Hyken Task Chair could have improved on is the width of the seat and the armrest. Since the armrest can't be adjusted to move to the side, the whole width is too small for people who weigh more than 150 lbs.
Staples Hyken Mesh Task Chair Review | Worth it 9 Months Later? (2021)
What we like
Affordable ergonomic chair with a lot of adjustable parts
Lightweight and very breathable mesh and padding
PU wheels are large and smooth on carpet floors
What we don't like
Armrests are only adjustable for height
Wrapping Up
You don't have to remove your carpeted floors just to accommodate your office chair. But what you should do is choose an office chair that is carpet-friendly.
Of all the office chairs we've reviewed above, the NOUHAUS Ergo3D comes out on top thanks to its adjustable features and smooth gliding wheels.
And what makes the deal even sweeter is that every unit of the Ergo3D comes with an extra set of rollerblade caster wheels. Now, you don't have to worry about your wheels breaking.
But if you're looking for a slightly more affordable option, I would say that the Staples Hyken Task Chair is also a good pick.
While it doesn't have the same adjustability for its armrests as the Ergo3D has, it has enough functionality for you to find the ideal angles for your backrest and neck rest.
Just keep in mind that the Hyken can be too narrow for people who have a larger build.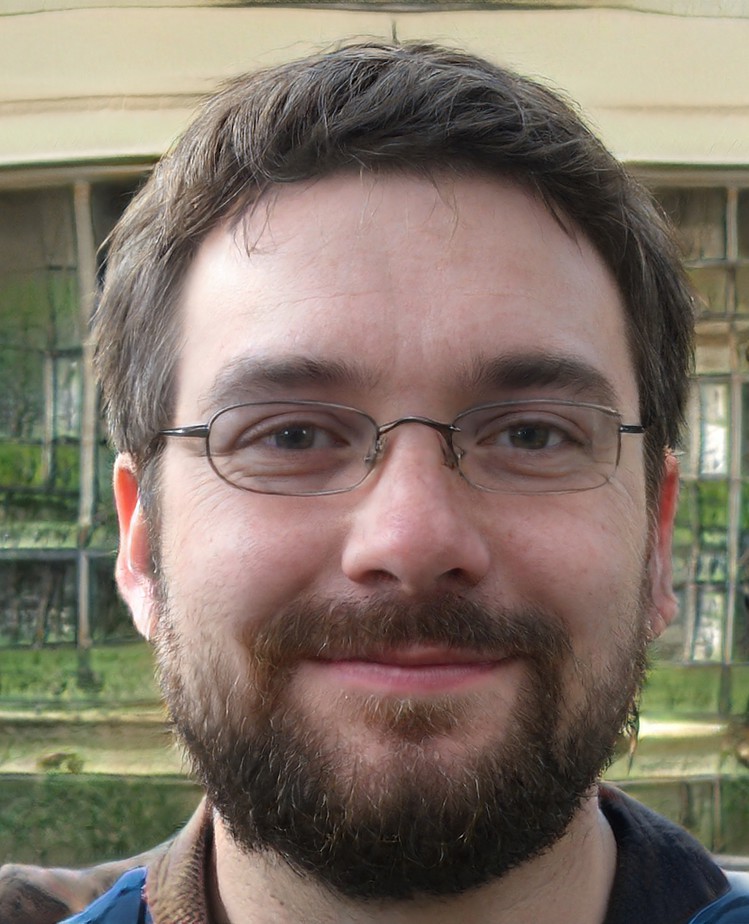 My name is Vance, and I am the owner of To Ergonomics. Our mission is to improve your workflow by helping you create a supportive and welcoming environment. We hope that you'll find what you're looking for while you're here.