So you want to buy a Steelcase chair but feel worn about buying one without testing it out first?
Well, you're not alone!
After all, buying a Steelcase chair is a big deal! There are several different styles to choose from, and then you have to decide what size works best for you and if you even want one.
But where do you go about finding a Steelcase chair to try out?
The good news is Steelcase is one of the largest furniture companies in the world, so you're bound to have a retailer nearby.
Let's go over where you can test a Steelcase chair and what you should keep an eye out for when sitting in your next potential ergonomic investment.
Steelcase + West Elm Plan to Partner
Phone Number: 1-888-922-4119
West Elm has a great relationship with Steelcase. They work together to provide exceptional workplace environments. This is great news for people with a local West Elm because they have 20 locations in 12 different states with Steelcase pieces to try out.
West Elm stocks several Steelcase designs including their Gesture chair, which is a fan favorite. You can also look at other Steelcase products there, like their office tables, accessories, and more.
As a bonus, West Elm stocks a lot of other great office accessories and furniture, so you might end up getting loads of home office decorating ideas when you visit!
You can look at all their locations here.
Phone Number: 1-800-315-3496
If you live in San Diego County in California, or don't mind making your way over there, The Back Store is an authorized Steelcase retailer. Most of The Back Store's business is done online, so they only have one showroom and headquarters in San Diego.
The Back Store has several Steelcase models available, like the Think, Gesture, Leap, and Uno office chairs. Chances are, you should be able to walk in The Back Store showroom and leave with a great understanding of what Steelcase chairs would work well for you or if they're even worth it at all.
Just keep in mind that Sundays are by appointment only at the showroom, so plan accordingly.
You can look at all their locations here.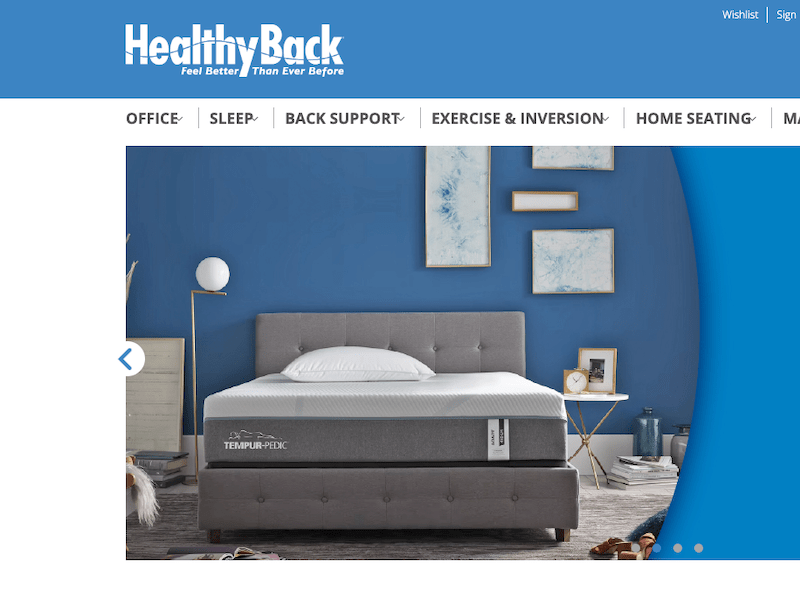 Phone Number: 800-469-2225
If you live in or around Rockville, Maryland; Alexandria, Vancouver; or Fairfax, Vancouver, you're in luck! Healthy Back stocks products that — like the name entails — keep your back nice and healthy.
Steelcase chairs are designed to be as supportive to the back as possible, so it only makes sense that Healthy Back is an authorized Steelcase retailer.
Healthy Back stocks several Steelcase chairs. As a fun bonus, they also sell the Steelcase Walkstation, which combines a standing desk with a treadmill so you can get those steps in while getting things done!
All the Healthy Back locations also repair chairs. Keeping your Steelcase chair serviced is key to ensuring it lasts. So if you live near a Healthy Back store, you know you can get your chair looked at if it's not meeting your needs.
Ask them about warranties and see if you'll have to pay full price for any necessary repairs.
You can look at all their locations here.
Virtual Office Tour: How Red Thread Creates Company Culture with Design
Phone Number: 617-439-4900
Red Thread sells workplace furniture and has several locations. If you live in Connecticut, Massachusetts, or Northern New England, you can drive over to one of their showrooms and give a few Steelcase chairs a proper test drive (or should we say "test sit"?) to know if it's worth the hefty price tag.
The location cities are Boston, Marlborough, East Hartford, Stamford, Manchester, and Portland.
You can look at all their locations here.
5/ Authorized Dealers
Every single American state has at least one authorized Steelcase dealer. Many of these won't be notable chains, but will still offer legit Steelcase chairs.
Independent office furniture stores know how in-demand Steelcase chairs are, so most will probably try to have a few in stock. You can always call ahead if you're hesitant about showing up blind.
Alternatively, Steelcase has a list of their Authorized Dealers on an easy-to-use map. Simply find your state, zoom into your area, and locate your nearest dealer! It also works for any other country worldwide.
6/ Secondhand Resellers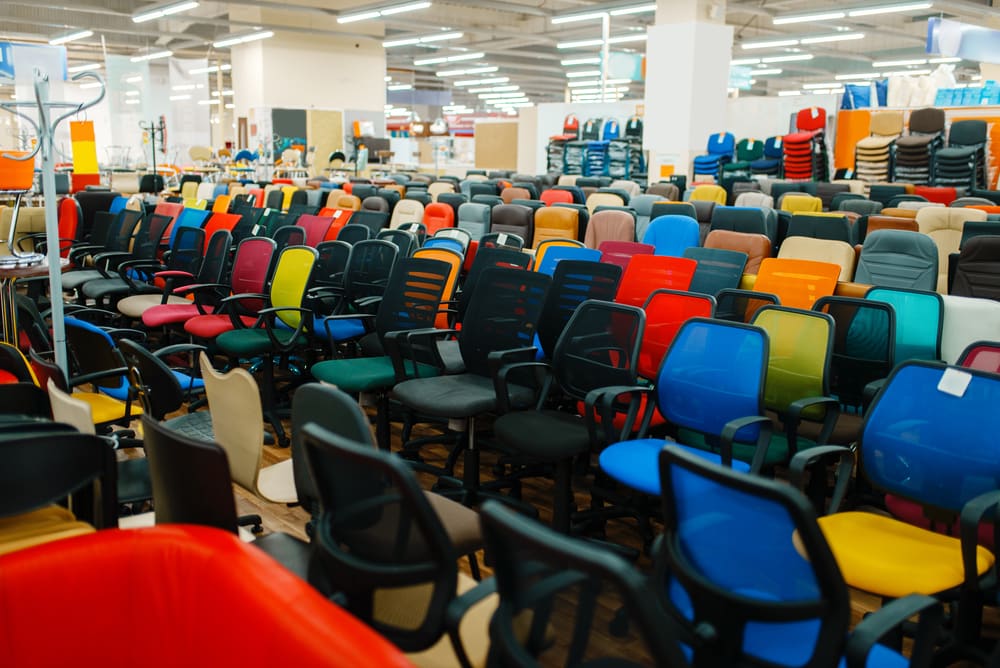 Refurbishing and reselling Steelcase models is a popular niche. There are furniture reselling businesses peppered around the globe, and if they specialize in office chairs there's a good chance they've got a Steelcase or two for you to try out.
When trying out a second-hand chair, you should ask how old it is and if it's already been restored.
Steelcase chairs have a reputation for holding up very well over time, but it's always good to ask so you know exactly what you're sitting in.
Secondhand resellers may also not be authorized or have the same warranty policies as authorized (both new and old) dealers will.
This may make purchasing from certain resellers less attractive, but should not take away from actually experiencing the quality and comfort of the chairs.
What to Look Out For When Trying a Steelcase Chair?
Everyone's experience with an ergonomic chair is going to be different. They are designed to provide great back support, but depending on your height, posture preferences, and lifestyle, certain chairs may be a better fit than others.
When trying out a Steelcase chair, see what can and can't be adjusted. For example, some chairs don't have adjustable headrests and this may be a dealbreaker for a taller individual whose head doesn't align perfectly with the support.
You should also look at the material and color of the chair. Is it comfortable? Would you be able to wear shorts while sitting on it or do you think that it would irritate your skin? Would keeping this color clean be annoying?
Looking at the chair in person allows you to visualize using it daily, so answering questions like these will be easier. When you're just basing all of your preferences off of a few digital pictures, you're taking a bit of a risk.
In Conclusion
There are several places to try Steelcase chairs, especially if you live in the United States. If you can't get your hands on a brand new chair to try, we have no reason to believe testing out a second-hand chair will impair your judgment.
Are you on the hunt for a Steelcase chair to test out? Have you had any success in locating one? What was your experience? We'd love to hear about it in the comments!
Happy hunting!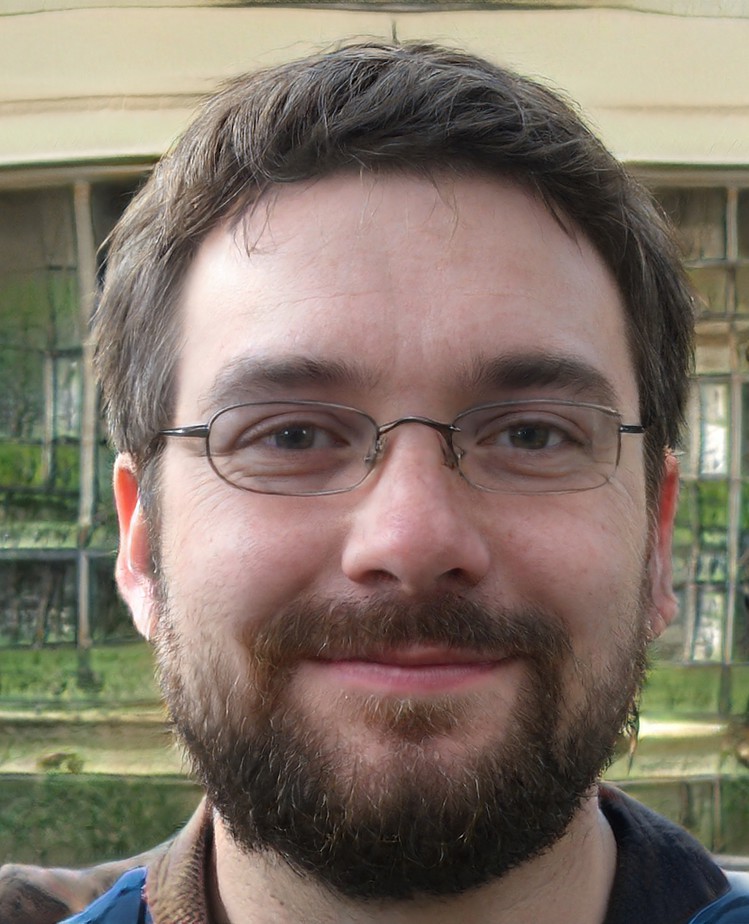 My name is Vance, and I am the owner of To Ergonomics. Our mission is to improve your workflow by helping you create a supportive and welcoming environment. We hope that you'll find what you're looking for while you're here.