Standing desks have been enjoying much attention and popularity amongst working professionals for quite a while now. And although they are commonly used by office workers looking to address their inactive, sedentary office lifestyle, the history and timeline of a standing desk are as interesting and fascinating as the desk itself.
Standing desks have stood the test of time and have become one of the most ingenious and par-excellence inventions.
In this article, we take time to explore the evolution of standing desks — their innovation, when and how they rose to prominence, what makes them as popular as they are today, and how they have been used for centuries.
Keep reading to unravel everything you ever wanted to know about standing desks, along with some of our favorite picks of standing desks available in the market today.
When Did Standing Desks Come Out?
For centuries now, people have been in pursuit of making their lives easier, more efficient, and more productive with the aid of tools that are easy to use and provide the optimum benefit. One can assume this is what led to the development of a standing desk.
Surprisingly enough, no one individual has been credited for the invention of a standing desk. However, several people throughout history have been noted to have used a standing desk.
It has been widely claimed that Leonardo da Vinci, the Italian painter renowned for his paintings like The Mona Lisa and The Last Supper, was the first known man to have a standing desk way back in the 1400s and 1500s. In fact, it is believed that Da Vinci drew inspiration for some of his best works, like The Mona Lisa, and came up with his idea of a flying machine while standing at his desk.
In the 1600s, standing desks made an appearance at the library of the University of Cambridge, one of the oldest colleges in the world. It was believed that writing while standing at a desk would encourage mental and intellectual stimulation.
Napoléon Bonaparte, the French leader, was also an avid user of the standing desk. He believed that standing while working improved his mental, cognitive abilities, helping him make better battle strategies.
Thomas Jefferson, the 3rd president of the United States of America, used a standing desk to prepare his speeches and documents. He has also designed his own version of an adjustable standing desk called the "tall desk." This desk had six legs, which made the desk more stable.
For a while, standing desks were even considered a status symbol, used mostly by wealthy merchants. The 1800s–1900s was a period of great popularity for a standing desk as its usage and fondness among people increased drastically.
In a book titled School Hygiene published in 1899, Dr. Ludwig Wilhelm Johannes Kotelmann noted that "much sitting is liable to injure the abdominal organs and the circulation. Desks have accordingly been proposed which can be arranged for standing as well as sitting."
Some of the most well-known and dedicated users of a standing desk include:
Charles Dickens, an English writer
Lewis Carroll, an English writer
Virginia Woolf, an English modernist writer
Ernest Hemingway, a Nobel Prize-winning novelist
Winston Churchill, former prime minister of the United Kingdom
Soren Kierkegaard, Danish philosopher
Friedrich Nietzsche, German philosopher
Stan Lee, an American cartoonist
Johannes Brahms, German composer and pianist
When Did Standing Desks Become Popular?
As we've seen, the fundamental concept of a standing desk is not new. There has been some variation of this desk throughout history. However, it is only in the past few years that the popularity of standing desks has increased so rapidly. Why is that?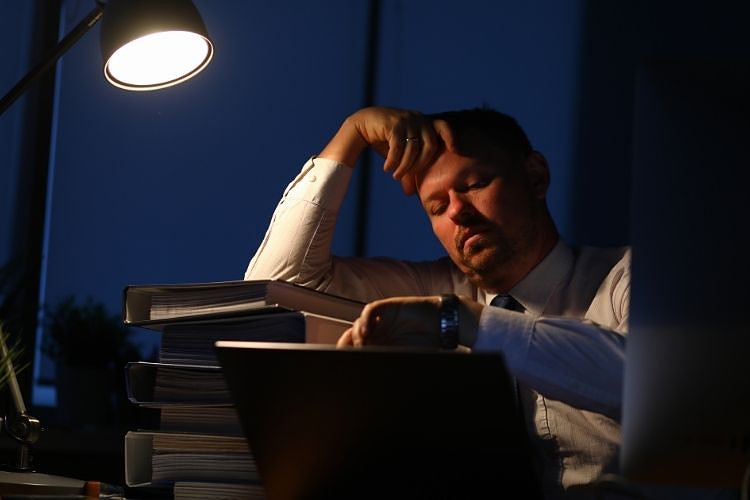 The obvious answer to that would be that more and more people are employed in jobs requiring them to be seated and working at a computer. In recent years, numerous studies have been conducted on how a sedentary lifestyle can affect our physical and mental health.
Such studies have, of course, triggered a lot of discussion on how our work impacts our health. And several different companies began offering diverse tools and accessories to aid overall health without us having to compromise on work. Similarly, different manufacturers developed different versions of the standing desk to cater to different needs. Today, you have the option to choose between various types of standing desks based on your individual requirements, such as a manual standing desk, an electric standing desk, and a fixed standing desk.
Top-Rated Standing Desks
Interested in experiencing the benefits of a standing desk for yourself? Here are some of our top recommendations for you to consider:
1. ELEFU Electric Standing Desk
A rectangular-shaped standing desk that is available in two color options, black and rustic brown.
This is an electric desk whose height can be adjusted from 28 inches to 46 inches at a speed of one inch per second.
The table is made out of high-quality, industrial-grade steel, making it incredibly sturdy and able to withstand up to 180 lbs of weight.
The desk comes with accessories and instructions, which makes the table's assembly very easy and understandable.
The anti-collision technology ensures that the desk's motor stops working when it encounters a collision. This ensures the safety of the users and the objects placed on and around the desk.
2. SHW 55-Inch Large Electric Height Adjustable Standing Desk
This is a rectangular-shaped computer standing desk that is available in four different sizes — 40 inches, 48 inches, 55 inches, and a 55 inch corner desk.
You can purchase the desk in exciting colors like oak, black, and cherry walnut; something to go along with different office interiors.
The digital display handset with four preset memory options ensures that you can adjust the desk's height as per your needs.
The top of the desk is made out of high-quality wood that gives the desk an opulent finish.
3. Flexispot White Standing Desk
Available in four different sizes and an array of colors, this electric standing desk is a sturdy and affordable alternative to traditional office desks and chairs.
The desk has a sleek, minimalist, and modern design, making it suitable for a compact space.
The desk comes with a straightforward 2-button control panel that lets you operate the desk seamlessly.
The desk's height can be adjusted from 28 inches to 48 inches, and it can carry a weight of up to 110 lbs.
A factory-installed crossbeam backs the assembly of the desk. This makes the table up and functioning in less than 5 minutes.
Why Are Standing Desks So Popular?
The popularity of a standing desk should not come as a shock to you. It offers a wide range of health benefits, making it an ideal pick for almost every type of office setting and has become a universal office utility.
If you are still undecided about whether a standing desk should be the next significant investment for your workplace, here are a few advantages it offers that will help you make up your mind.
1. Reduces Inactivity
Sitting for prolonged hours with no break will inevitably lead to several health issues. Standing desks are thus a preferred choice over a traditional desk as they make it easier for you to be more active.
2. Benefits Your Physical Health
For every two hours you spend sitting, you should spend an hour or two standing. The constant switch between sitting and standing enables your brain to function better. It also improves blood circulation, allows you to be more productive, reduces the risk of muscle cramps and spasms, and gives your body a break from a static sitting posture.
3. Helps In Losing Weight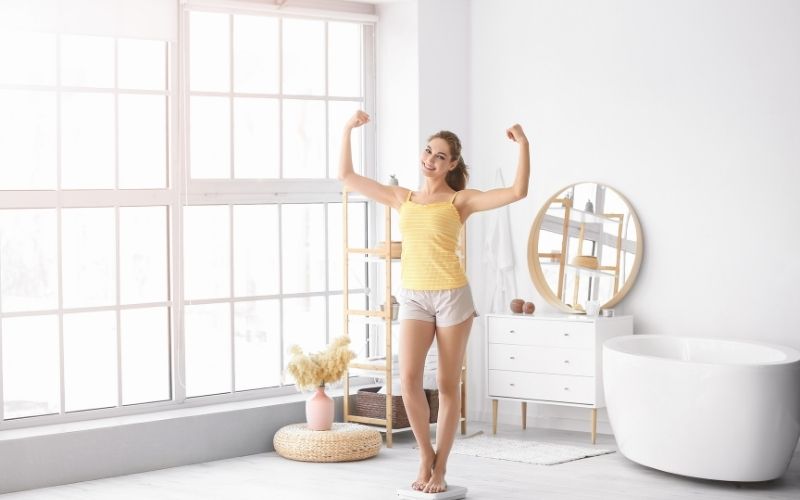 Trying to burn a few extra calories and lose weight? Get up from your office chair and start working from a standing desk. Standing is known to boost your metabolism and prevent the risk of obesity. Studies have shown that an increased sitting period leads to a direct increase in obesity cases across Americans.
4. Multipurpose
Standing desks give you the best of both worlds. Because most of them are adjustable, you can always adjust their height and use them either as a sitting desk or as a standing desk.
5. Maximizes Utilization
A standing desk helps you utilize your space better. They also often come with multiple tiers so you can organize your office accessories.
6. Keeps Illnesses And Diseases At Bay
Your risk of developing cardiovascular diseases, diabetes, and other heart ailments decreases when you resort to using a standing desk.
7. Easy To Use
Standing desks are pretty easy to use. They do not involve any complicated mechanisms or difficult assembly processes. Plus, there are a variety of standing desks available to suit different requirements and budgets.
Conclusion
We hope this article has given you a helpful guide on a standing desk, right from its history to its benefits and its rising popularity today. If you're interested in exploring different accessories that can help you improve your overall health, a standing desk is a must-have on your list!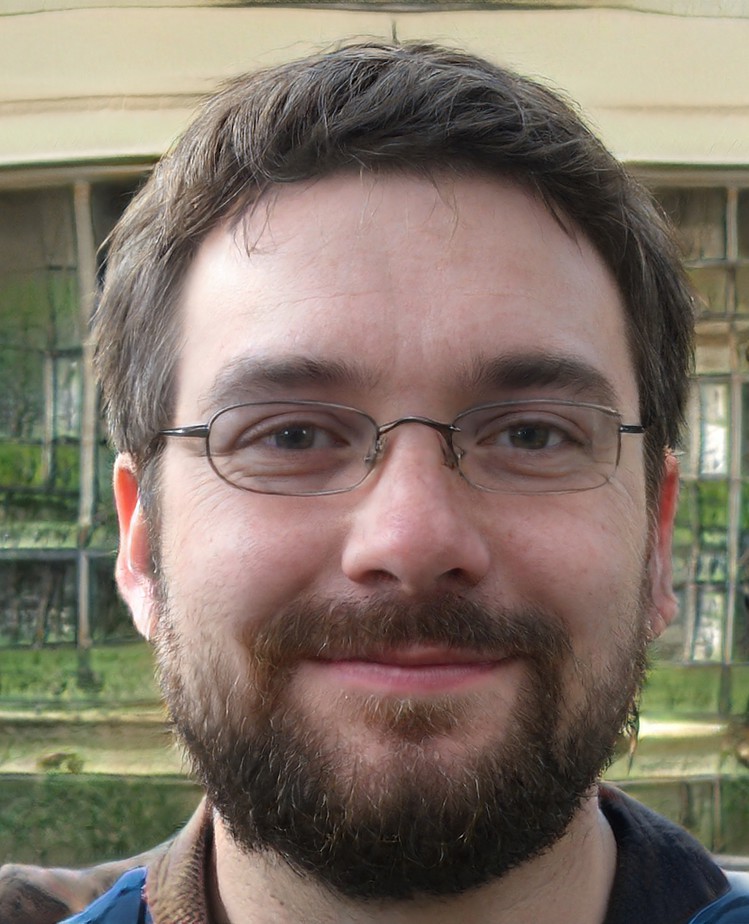 My name is Vance, and I am the owner of To Ergonomics. Our mission is to improve your workflow by helping you create a supportive and welcoming environment. We hope that you'll find what you're looking for while you're here.