You do not realize how important it is to have an office chair that is comfortable, reliable, and ergonomically correct.
Companies such as Google, Facebook, and Apple pride themselves in ensuring their employees have the best office furniture, workspace, and overall office atmosphere to ensure that they increase their productivity.
Today, we will be looking at some of the most iconic offices around the world. What office chairs they use and some of the best features the office chairs have to offer.
Google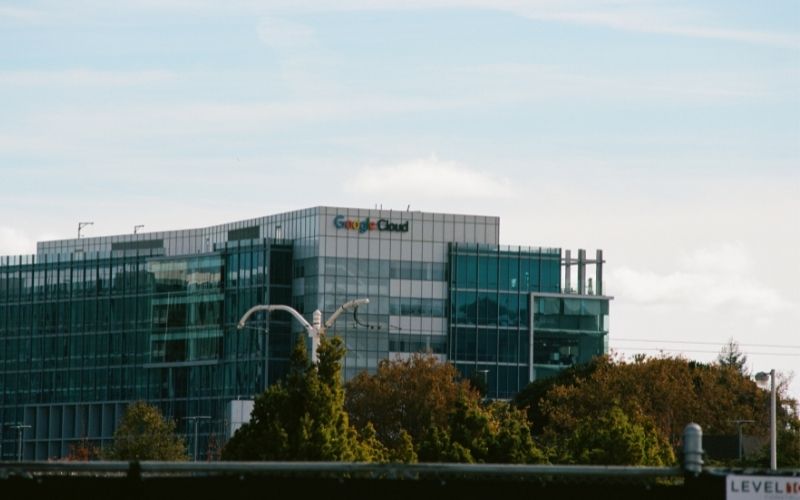 Google headquarters is located at Mountain View, California, United States. Google offers so many different amenities to their employees such as Fitness centers and even coffee tasting. In addition, the company provides free transportation because it has such a large operation. Around the campus, you can often see Google's famous gBikes being used by employees at any time. Google's headquarters are open to tourists, which is incredible.
Due to the pandemic, Google has changed some of its policies, and employees from all over the world are now working from home. They have opened up around 60% of the office. However, people are still doing their work from home.
With that being said, Google did give their employees a $ 1,000 budget to buy office furniture that is ergonomically correct and so that they will not be uncomfortable working from home. Depending on their job will depend on the type of chair that they will need.
The most commonly used office chair at Google is The Ignition Task Chair.
Ignition Task Chair
For ergonomic comfort, the seatback features a 4-way stretch mesh that is breathable and cradles the spine. With its contoured seat cushion, this office chair provides all-day comfort for workstation warriors. With the advanced synchro-tilt control mechanism from HON, you can recline to your liking. Even when you are in a reclined position, you will still be able to view your computer screen at an ergonomically correct position.
Featuring five stars on its base, this computer chair can be swiveled 360 degrees, giving users full mobility.
Features that the chair has to offer:
ACTIVATE TILT LOCKS
Height-adjustable armrests
Designed with ergonomics in mind
Adjustable swivels
Lumbar support
Synchro-Tilt
Width adjustable armrests
Weight capacity: 300 lbs
What flooring is the chair designed for?
This chair has been designed to work on Hardwood, carpet, tile, and Linoleum flooring. The chairs are fitted with quiet casters which means you will not have to worry about your chair making a noise when you are moving across the floor.
Facebook
It is located on the old Sun Microsystems campus in Menlo Park. The office has been converted into a building that fits this company's ideals of being social, mobile, sustaining, culturally relevant, and allowing people to express themselves.
The majority of seating is provided by Herman Miller's classic Aeron chairs. All of the company's employees hold open-plan workstations, including Mark Zuckerberg, the CEO.
The Herman Miller's Aeron Office chairs are valued at around $1,495 per chair.
Herman Miller's classic Aeron office chairs
The Aeron chair is one of the company's most popular and well-liked office chairs. The ergonomic comfort continues to be the benchmark due to its 7 million sales. Thanks to Aeron's innovative design and support for various body types, postures, and activities, it has become an icon.
It offers the ideal seat – open chest, shoulders back, pelvis slightly tilted forward – thanks to its Pellicle suspension material and PostureFit SL back support. A classic Aeron chair combines human-centered design with cutting-edge technology.
It offers the highest level of adjustability, such as arms, seat depth, and recline. This will allow you to maintain an ideal seating posture while focusing on your work. The chair is available in three chair sizes, offering maximum comfort to a wide range of users.
Features that the chair has to offer:
There are three chair sizes to accommodate the broadest range of users.
The PostureFit SL pads give you adjustable lumbar support and stabilize the base of the spine simultaneously.
The fabric is breathable, keeping you cool and comfortable.
A smooth and balanced recline is supported by harmonic tilt, which allows you to move naturally.
With fully adjustable arms (height, depth, and angle), you can find the perfect fit.
A 12-year warranty is included.
Die-cast aluminum frame and base that are matte, polished, or powder-coated.
This Pellicle seat and backrest features elastomeric suspension.
A mechanism for tilting the seat.
A PostureFit SL adjustable back system.
Polyurethane foam arm pads with leather upholstery.
2.5-inch carpet casters or hard floor casters with quiet rolling technology.
SCS Global Services' Indoor Advantage Gold certification for furniture is the highest level of quality for indoor air. Furniture products that are certified meet strict chemical emissions limits for volatile organic compounds (VOCs), thereby contributing to a healthy indoor environment.
What flooring is the chair designed for?
These chairs are designed with carpet casters or hard floor casters. The casters are 2.5 inches and they are fitted with quiet roll technology. That means that you will not have to worry about hearing your chairs roll around your office when you are trying to get your work done.
Apple
Apple has a lot of different office branches all over the world. The most impressive one is Apple's new 'spaceship' office in Cupertino. This is also known as the main headquarters of Apple. They use different types of office chairs in their building; however, the most exciting office chair is the one and only, The Vitra Pacific. This chair was personally chosen by the Lead designer, Jonathan Ive. With such an expensive price tag, you would expect nothing but the best from these chairs and we have got to tell you, the chairs do not disappoint!
Purchasing a sufficient number of chairs for every workstation at Apple Park, which has a capacity of about 12,000 people, Apple became the first company to purchase the Pacific. All in all, Apple spent over five billion dollars just on office chairs!
Pacific Chairs offer all the sophisticated functionality for ergonomic seating, although their functions are not readily visible. Both the height-adjustable backrest and armrests are vertically aligned. The sideways seating is an integral part of the overall design concept. Its synchronized mechanism responds automatically to the user's weight, providing an immediate sense of personalized comfort.
Due to the concealed, yet intuitively positioned operating elements, it is possible to make additional fine adjustments quickly and easily. Three backrest heights are offered; the components are available in a light or dark color combination; matching functional armrests are available, as well as elegant aluminum arm supports. The overall design of the chair is modern and can go with any office decor.
Features that the chair has to offer:
Release the backrest locking mechanism (it is activated for safety reasons)
It comes with a removable protective cover from the backrest adjust and/or the guide rail
Your weight is adjusted automatically by the synchronized mechanism of the Pacific Chair
The backrest resistance can be adjusted to one of five preset levels.
Healthy and dynamic sitting is promoted by the spontaneous forward tilt motion. When leaning forward, the spinal column maintains excellent posture.
The coat hanger serves as a convenient storage container for jackets.
The height of the backrest can be adjusted
What flooring is the chair designed for?
The office chair has been designed so that it can be used on almost any flooring surface. You might struggle a bit on long-haired carpets, normal carpets, hardwood flooring, and tiles, are all suitable flooring for this office chair.
Final Thoughts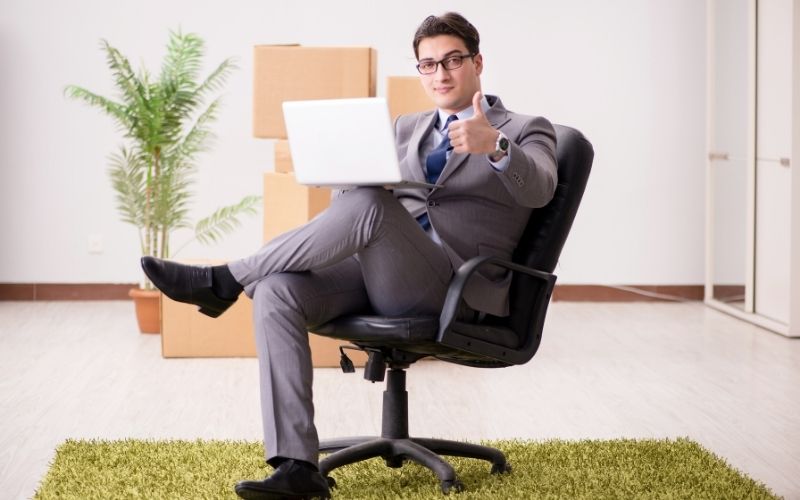 Apple, Google and Facebook are some of the most iconic and richest companies in the world. They have offices all around the globe which means they need to ensure that their employees are well looked after, comfortable, and able to do their work with some of the best technology in the business.
The chairs that we have shown you today are top of the range. They are rather expensive but you pay for the high-quality. You can buy one of these office chairs for yourself at home. Keep in mind that most of them do come with a warranty of some sort. This makes it easier to spend a lot of money knowing that the company will give you your money back.
If you want to set up a world-class office that can compete with the giants such as Apple, then a good place for you to start will be with your office chair. They are the height of luxury, they are comfortable, expensive but the quality is out of this world!
You will have less backache, muscle spasms, and eye strain when using one of these office chairs.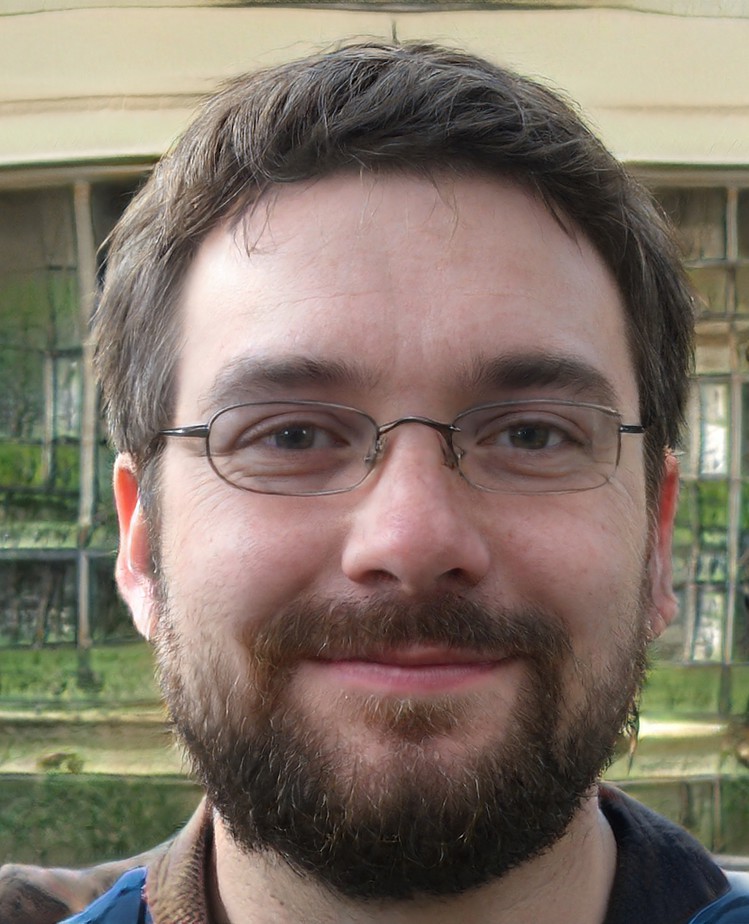 My name is Vance, and I am the owner of To Ergonomics. Our mission is to improve your workflow by helping you create a supportive and welcoming environment. We hope that you'll find what you're looking for while you're here.