If you're looking to replace your current office furniture with better and more durable products, Steelcase is perhaps the best supplier you can ask for.
Dubbed one of the world's leading manufacturers of professional office furniture, Steelcase is a great place to source everything from office chairs to office desks.
First founded in 1912, Steelcase has centuries' worth of experience making comfortable and ergonomic office furniture under its belt.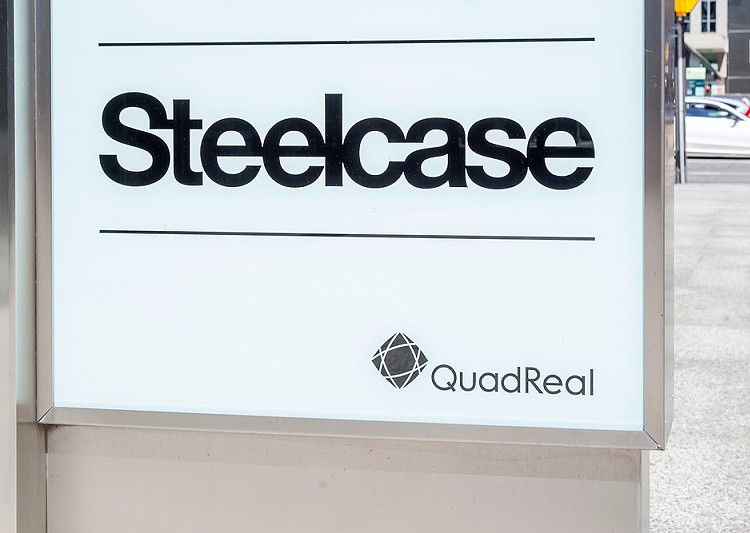 Of course, every consumer's needs are different, so if you're wondering if Steelcase chair dimensions are the right fit for you, this article can help you out.
Below is a list of the best Steelcase chairs and their dimensions.
Well-Known Steelcase Chairs with Their Dimensions
If you're looking for a mid-range office chair, the Steelcase Think is a great option to consider. It comes in five different colors and is made of 100% polyester. It also features a mesh back for better breathability and the company's proprietary LiveBack Flexor System for flexibility and support.
The Steelcase Think has an overall height of 37.25 to 42.5 inches. It's great for users of average height and weight.
It also features a seat depth of 18.5 inches and a seat width of 20.25 inches. This chair can carry up to 400 lbs without breaking, making it a great choice for users who sit at work for eight to 10 hours or less.
You can adjust the seat height from 18.5 to 21.24 inches from the floor. You can also make changes to the lumbar height for better support (from 6 to 10.25 inches).
The width between each armrest stands at 14 to 21.25 inches. Its height can be adjusted from 7 to 11 inches. If your arms get tired after a few long hours at work, you can set the height and width according to your preferences.
Sale
The Gesture Office Chair by Steelcase is part of the company's higher-end models and is one of the most expensive chairs they carry. It has many ergonomic adjustment features, including a proprietary seat cushion design that leverages built-in air pockets that adapt to the body.
You can adjust the seat height between 16 to 21 inches. However, its overall height is at 39.25 to 44.25 inches.
Meanwhile, the seat depth is adjustable between 15.75 to 18.5 inches.
If you have wide hips, there's no need to worry. The Gesture's seat width spans about 20 inches.
It also has a backrest height of 24 inches, so you can rest assured that you're back is supported at all times.
The Gesture chair can accommodate weights of up to 400 lbs, making them ideal for larger and taller users. However, they are perfectly okay for smaller users, too.
Its wheel casters were designed to move smoothly over carpeted surfaces. They also have a version with wheel casters compatible with hardwood floors.
This particular Steelcase model comes in various colors and textiles, including black leather, mahogany leather, graphite, navy leather, nickel fabric, and more.
Sale
Steelcase Leap Office Chair, Black Frame and Buzz2 Black Fabric
Back support: Allows the back to contour and adapt to mimic and support the natural movement of your spine
Manual adjustments: A manually adjustable chair gives you total control over the adjustments to dial-in the level...
Lumbar support: Includes standard height-adjustable lumbar and a lower back firmness dial that lets you adjust the...
If you're looking for a great office chair with flexible recline adjustment, the Steelcase Leap is an incredible choice.
The Leap office chair is the company's second best-selling office chair. It comes in various colors such as burgundy, black, navy, green, and more.
Like the Gesture, Leap can also carry weights of up to 400 lbs. A great option for users of larger body builds/types.
The Leap is slightly shorter than the gesture, with a seat height of 15.5″ that can easily be adjusted to 20.5″.
It also has a shorter seat width of 19.25" and an armrest width of 27".
In terms of seat depth and backrest height, however, the Leap has a depth of 15.75" – 18.75" — slightly deeper than the Gesture.
They've also made the backrest height a little higher, at 25".
The overall height of the Leap office chair is 38.5 to 43.5 inches. Perfect for both petite and mid-sized users.
Sale
The Steelcase Series 1 is an excellent task chair as it's both ergonomic and affordable. It comes in a variety of colors – plus, it's made of comfortable and breathable mesh fabric.
It has an overall height of 36.5 to 41.25 inches and an overall depth of 21 to 23.83 inches. This chair is perfect for small to medium-sized users.
The carrying weight limit of the Steelcase Series 1 is 400 lbs. Thus, it's perfectly fine to stack a few books and trinkets on it while you rearrange your office desk.
It has arms that you can adjust to your own comfort. Arm width can be changed from 16 to 20.5 inches. Meanwhile, arm height can be adjusted from 6.5 to 11 inches from the seat.
The backrest height stands at about 21.5 inches, ensuring overall support for your lumbar area. On the other hand, seat depth is set at around 18.5 inches to support your legs.
A chair for slightly more petite users, the is a budget-friendly choice worth considering when you're looking for a reliable and durable office chair.
The dimensions on the are, in some aspects, smaller compared to the Gesture and Leap models.
For instance, while the has a seat height of 16.5" – 21.5", its seat depth, width, and backrest height are significantly smaller, measuring at 14" – 17.75", 19", and 22.5" respectively.
If you're taller than most people, this might not be the best office chair. Its overall height on extends from 38 to 42.5 inches.
It has a seat width and armrest width similar to the Leap (19" and 27"). However, its fully-adjustable armrests give users more room to move their arms around.
However, despite its small build, the can carry weights of up to 400 lbs, similar to its other brothers.
It also has an Air Liveback technology that allows the chair to automatically adjust to its user for optimal comfort and performance.
Steelcase Amia Fabric Office Chair, Black
10 Year Warranty Exclusively with DesignerSeating
Arms telescope in and out, move forward and back, pivot and adjust up and down so you can find a natural position...
Live Lumbar technology contours to fit your spine for continuous lower back support as you move in your chair
The Amia by Steelcase is one of the company's lower-end models and has slightly similar dimensions to the Steelcase Leap.
They share roughly the same seat height and seat depth measurements: 16 to 21 and 18.25 inches. However, the Amia has a slightly shorter overall height: 37.25 to 42.5 inches
They also have the same backrest height, at 25 inches.
The only difference lies in their seat width, which measures around 19.25" for the Steelcase Leap.
Unlike the rest of the chairs mentioned on this list, the Amia by Steelcase is designed to carry weights of up to 400 lbs.
It's great for a wide range of users and body types and has all the necessary ergonomic features from a chair, including adjustable armrests, adjustable resistance settings, an adjustable lumbar support system, and plenty more.
Dimension Comparison Chart
Here's a quick comparison chart of all the chairs we mentioned on this list:
| | | | | | | |
| --- | --- | --- | --- | --- | --- | --- |
| Category | Think | Gesture | Leap | Series 1 | Series 2 | Amia |
| Overall Height | 37.5" to 42.5" | 39.25" to 44.25" | 38.5" to 43.5" | 36.5" to 41.25" | 38" to 42.5" | 37.25″ to 42.5″ |
| Seat Height | 16.5" to 21.25" | 16″ to 21″ | 15.5" to 20.5" | 16.5″ to 21 .5″ | 16.5" to 21.5" | 16″ to 21″ |
| Seat Width | 20" | 20" | 19.25" | 19.5" | 19" | 19.25" |
| Seat Depth | 18.5" | 15.75″ to 18.5" | 15.75" to 18.75" | 18.5" | 14" to 17.75" | 15.5″ to 18.5″ |
| Backrest Height | 20.83" | 24" | 25" | 21.5" | 22.5" | 25" |
| Armrest Width | 14" to 21.25" | 22.38" to 34.63" | 27" | 16″ to 20.5″ | 27" | 27" |
| Weight Capacity | 400 lbs | 400 lbs | 400 lbs | 400 lbs | 400 lbs | 400 lbs |
The Bottom Line
Steelcase chairs come in a variety of shapes and sizes. Each model is carefully designed to fit the needs of a particular type of user. If you can't find the right dimensions or features on one of the chairs, you're bound to find them in Steelcase's other designs.
Check out our guide on finding the right size office chair for yourself.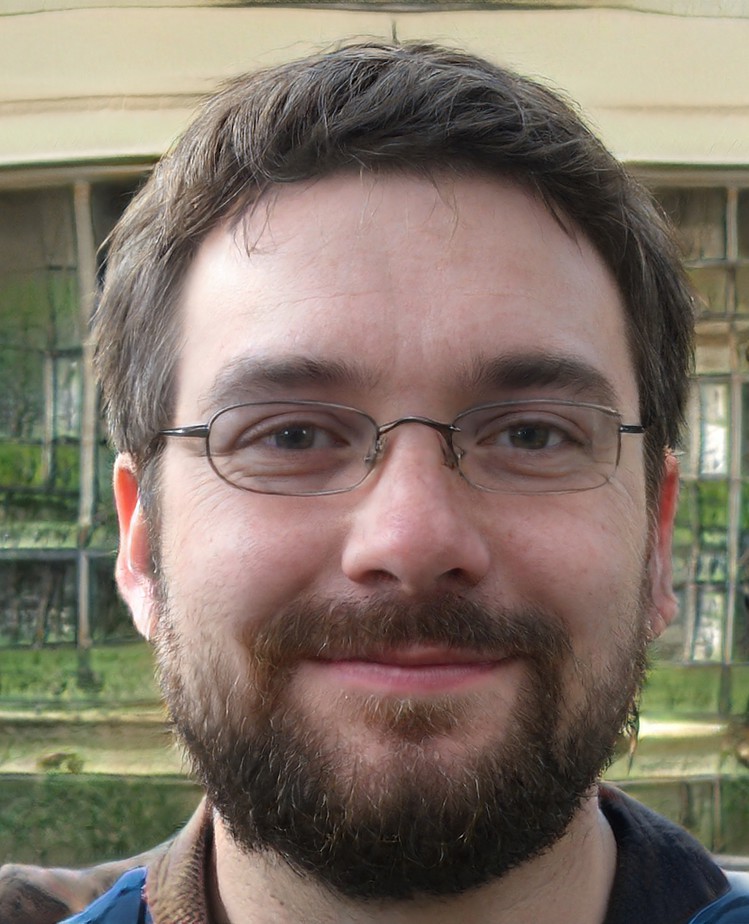 My name is Vance, and I am the owner of To Ergonomics. Our mission is to improve your workflow by helping you create a supportive and welcoming environment. We hope that you'll find what you're looking for while you're here.