If you've heard about an ergonomic office chair, you shouldn't be surprised that there are ergonomic stools as well.
While some people prefer to use an office chair while working, others lean towards using a stool. Both come with their own set of advantages and can result in better health outcomes through different means.
Sometimes, it boils down to preferences. But there are instances when you have to ask what your objective is. Do you want to be more comfortable while working? If so, you want something that supports your posture with minimal effort.
Or do you want to be sitting without being sedentary? If this is what you're looking for, you'd best opt for something that allows you to activate different muscle groups while being seated.
These are different objectives. A stool or a chair can address one, but not both. Maybe it's worth asking what you want to achieve — it'll provide an anchor for the decision you're about to make.
You'll have an easier time deciding which option is better for you if you know what you want. To help you, we'll explore how stools and office chairs came to be. Despite their differences, they have similarities. Understanding these may give you a clearer picture of what fits your needs.
Ready to know more? Here we go!
What is a Stool?
A stool is an armless, backless chair that seats one person.
Its earliest incarnation had three splayed legs and was the standard seat used by the majority of the people. In medieval times, only high-ranking people had the privilege of using seats with backs.
Over time, it transformed into a backless seat with four legs. Most often, these were slightly splayed to provide more stability to the one using them. You're likely to find upholstered variations in households with more budget.
In the present day, when you think of a stool, what typically comes to mind is what you use in a bar — the seats you perch on when you're out drinking with your friends. However, it's also common to see these in homes and offices.
Some people integrate the use of stools in their homes' designs. They're most commonly found in outdoor bars, perfect when you're entertaining guests during a barbecue or having a nightcap with friends.
Stools are also often seen in a house's interior, particularly in the kitchen. Homeowners usually have several counter stools present, providing additional seating space asides from the dining table.
Offices are also homes to these backless seats — usually in pantries. In some instances, people use stools with an office desk. It means it becomes a seat option if you have a home office.
What is an Office Chair?
As its name implies, an office chair is a seat designed for a desk, which is why it's also often referred to as a desk chair.
The earliest version of an office chair can be traced back to Charles Darwin, who added wheels to his chair. It allowed him to go from one area of his study to another, getting him to his specimens quicker.
Over time, the need for office work began to expand. It caused people to become more aware of the work environment and its role in an employee's productivity. This shift in attention gave rise to the seat we are now familiar with: the office chair.
Manufacturers specifically designed desk chairs with the intent of allowing people to remain seated as they did their work over long periods. Most features of an office chair contribute to this — its back and armrests provide more support and comfort, while its rollers allow the user to reach various areas of their workspaces while remaining seated.
An office chair, similar to a stool, comes in different types. The most basic variation does not offer lumbar support, nor does it have a headrest. Although it provides the bare necessities for working on a desk, you'll typically begin to feel discomfort after a couple of hours.
You'll have better back support with a mid-back office chair. It increases the level of comfort you experience when you use it and extends the number of hours you can remain seated before feeling the telltale signs of discomfort.
If you need to stay seated for extended periods — like six to eight hours a day — your best bet is to use a full-back office chair. Although these tend to be most expensive, it's usually worth the investment as they give you the most support for your back and your neck.
Today, most people prefer to have ergonomic office chairs. Even for these, there are variations, typically depending on how expensive they are. Ergonomic seats are known for their adjustable features, geared towards providing you with the most amount of comfort, resulting in high levels of productivity and better health outcomes.
A Side-by-Side Comparison of a Stool and an Office Chair
Since both can be used for various things — whether during entertaining guests or completing tasks — it's interesting to look at their qualities. You'll notice that although there are stark differences between the two, they also share several characteristics.
To see how each one measures up against the other, here is a direct comparison:
Comparison Area
Stool
Office Chair
Space Requirement

24 inches of seating space per person
2 to 3 feet of clearing space between the back of your stool and the wall

42 square inches around your desk chair (20 to 30 inches is for the clearing space between the back of your chair and the wall)

Ergonomic Features
May have the following, depending on the model:

Adjustable Height
Footrests

May have the following, depending on the model:

Adjustable Height
Adjustable Armrests
Backrests
Headrests
Seat Angle / Recline
Footrests

Mobility Features

Wobble seat
Swivel
Casters

Material
Stools can be made of the following materials:

Wood
Plastic
Metal
Fabric (for upholstered ones)

Office chairs can be made of the following materials:

Plastic
Metal
Leather
Mesh

Purpose
Active sitting
Comfort and Relaxation
Prince Range
Affordable to Mid-Range depending on the model
Mid-Range to Expensive depending on the model
Space Requirements
One thing you have to consider is the amount of space you have in your workspace. If you have to work out of a small area, using a stool may be a better option for you.
An office chair may offer more comfort, but if its size causes you to feel cramped, you won't feel relaxed either. If you also keep hitting other surfaces, such as your table's edge or the wall, you may end up causing damage to the furniture or the chair itself.
Ergonomic Features
Since both stools and office chairs have ergonomic variations, you can find adjustable features on either.
Two things both have that contribute to better sitting positions are adjustable height and footrests. Stools are typically higher than office chairs, but if you're using a drafting table or a standing desk, it may be a better fit for you.
Ergonomic chairs offer more adjustable parts — not only can you change the seat's height to fit your frame, but you can also adjust its recline and fit the headrest to your neck.
Mobility
Both types of seats allow you to move while sitting down. What they have in common is the swivel feature. Both give you the option to turn 360 degrees in either direction. Typically, this has an added advantage in an office chair as it allows you to enter and exit your seat without pushing it in or out.
Office chairs also have casters, which allow you to reach for items in your workspace without having to get up. Some stools have this feature, while others have a wobble base.
Having a wobble base — a rubberized bottom that balances on its own — allows the stool to lean to and fro when you sit on it. It may not give you the freedom to roll from one place to another but provides you mobility in a different way.
Materials
The type of materials used for each differs based on the model you choose. More expensive models typically use higher-quality material, resulting in a more durable seat.
Manufacturers typically use plastic and metal parts for both stools and office chairs.
Stools — especially ergonomic ones — are more lightweight. It means that even if you can't physically roll it from one place to another, it's easy enough to pick it up and transfer it.
Both can also be upholstered. Some ergonomic stools have dome-shaped cushions that prevent cutting off leg circulation. Office chairs may have padded or mesh seat pans. There are even .
Purpose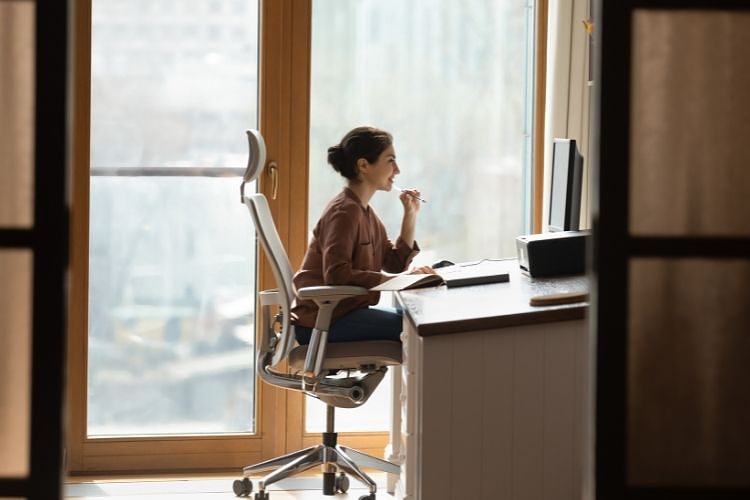 As mentioned earlier, both stools and chairs offer advantages when it comes to health. Using an ergonomic chair gives you more comfort. It allows you to relax even after you've remained seated for a while.
Studies have shown that increased comfort is directly proportional to how productive an individual can be. Without the distraction of discomfort, it's easier for you to focus on completing the task at hand.
Affordability
Generally speaking, stools are more affordable than office chairs. This is because of their simple designs and the fact that fewer materials are needed to build them.
A simple stool will have a wooden seat with four legs. A simple office chair, on the other hand, will likely have a mesh or fabric backrest and seat, a pneumatic gas lift, a plastic base, and casters.
Can you use a stool as an office chair?
In a word, yes.
Ergonomic stools promote active sitting. It means being able to use your muscles while seated, allowing a more active lifestyle. When you sit, your legs and the chair's base provide stable three-point support.
To keep this balance, however, you need to make small, constant changes to your body. It's these micro-movements that activate your core muscles. It also helps you keep an upright position while keeping the natural curve of your spine — different from a chair, which makes you sit up straight.
Given these, though, ergonomic stools are not meant to be used for long periods. A better option is to use it to complement long hours of sedentary sitting in your office chair, as it supports you without having to stand up fully.
The Wrap Up
It's not easy to compare a stool to an office chair as they are two different seats that provide various outcomes. What's clear is that both have their benefits and drawbacks.
Office chairs tend to provide more comfort, allowing you to relax even if you remain seated for most of the day. It has more adjustable features, which makes its measurements more customizable for your build.
That said, office chairs are best suited for spacious areas. It also requires you to shell out more money, though it is a worthy investment.
Stools, on the other hand, take up less space. It makes them ideal for smaller work areas. It also allows you to move your muscles while being seated. It's a more affordable option and may help you improve your posture.
The drawback is that active sitting can become uncomfortable after a while, which means they're not suited for long periods of sitting. An ideal setup is to transfer to an ergonomic stool when you need a bit more movement compared to when you're sitting on an office chair.
Ultimately, the choice is yours. But now you're in a better position to make an informed decision. Good luck!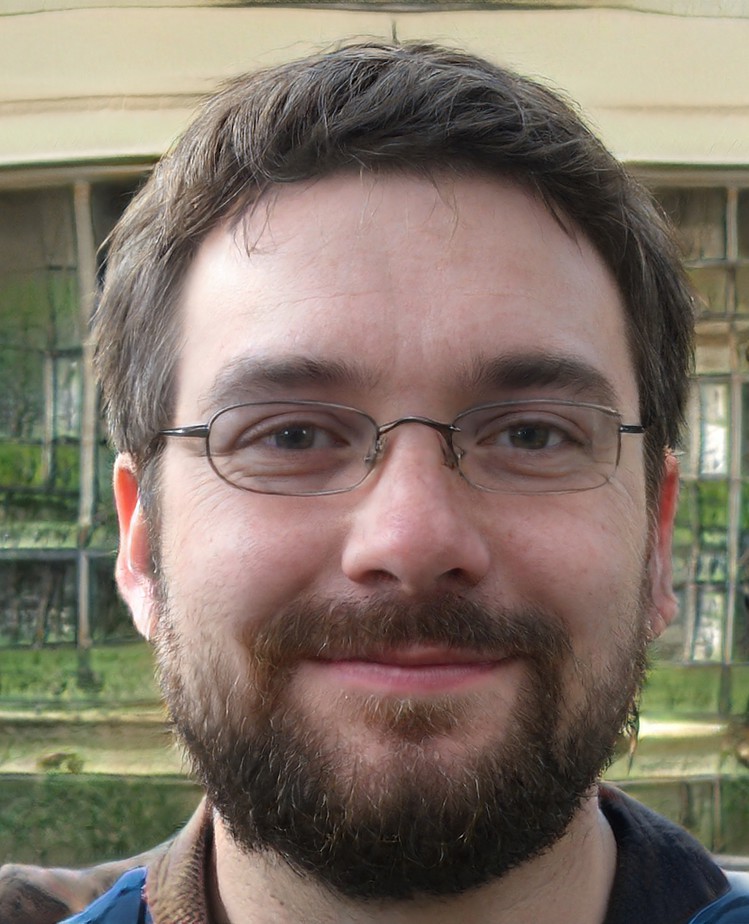 My name is Vance, and I am the owner of To Ergonomics. Our mission is to improve your workflow by helping you create a supportive and welcoming environment. We hope that you'll find what you're looking for while you're here.