Oops! If you're here, I'm guessing that you've accidentally spilled soda on your chair.
Don't beat yourself up over it. Everyone gets their office chair dirty.
Besides, cleaning it is a breeze. We've got you covered!
Upholstery material
Before we get into it, the material of the office chair is an important factor to consider.
If your chair is made out of faux leather or something similar, you can wipe it down immediately.
You can also learn how to clean vinyl chairs here.
But if it's made out of fabric, like mesh or microfiber, you should take extra care so you don't end up ruining it!
Absorb the spill
The most important thing to remember is that you need to act fast!
Take a tissue or an absorbent cloth to absorb the spill from the chair.
Keep changing the tissue or cloth so that it doesn't just seep back into the fabric and cushioning.
Remember: do not to scrub at it at this point! Just blot it as well as you could until you get as much liquid out as you can.
If you scrub it, you might ruin the upholstery. Rubbing it will also spread the stain so be careful.
Blotting is much better because it can make stain removal easier.
How To Clean A Fabric Couch | Article
What's the cleaning method?
The cleaning method varies and it all depends on the upholstery of the chair. That's why it's important to be familiar with the material of your office chair.
If the tag has a W or a WS it means you can only clean it with water and water-based solutions. Strong chemicals are an absolute NO in this case!
Oppositely, if you see an S in the tag, you can only use a water-free cleaning solvent.
You can use the fabric and carpet cleaner by Scotchguard or the Dri-Clean Plus Upholstery Cleaner by Blue Coral .
If the tag is labeled with X, then you should only have it professionally cleaned!
Of course, you can still do some light cleaning like vacuuming it, and gently brushing or wiping it with a dry cloth.
W or WS

Use water and water-based solutions.

Do not use strong chemicals.

S

Use water-free cleaning solvents.

Do not use water, water-based solutions, or steam.

X

Only have it professionally cleaned.
Dish soap and water
If it's labeled W or WS, you can use water and mild soap. You can also make this solution if you have it at home.
You can make your own solution by mixing a mild dish soap (¼ cup) and warm water (1 cup).
Again, be sure to dab on the stain. Rubbing the solution into the spill might make the stain worse!
Keep on blotting until you get the stain out. Get the excess water and soap out by dabbing some more with a dry cloth.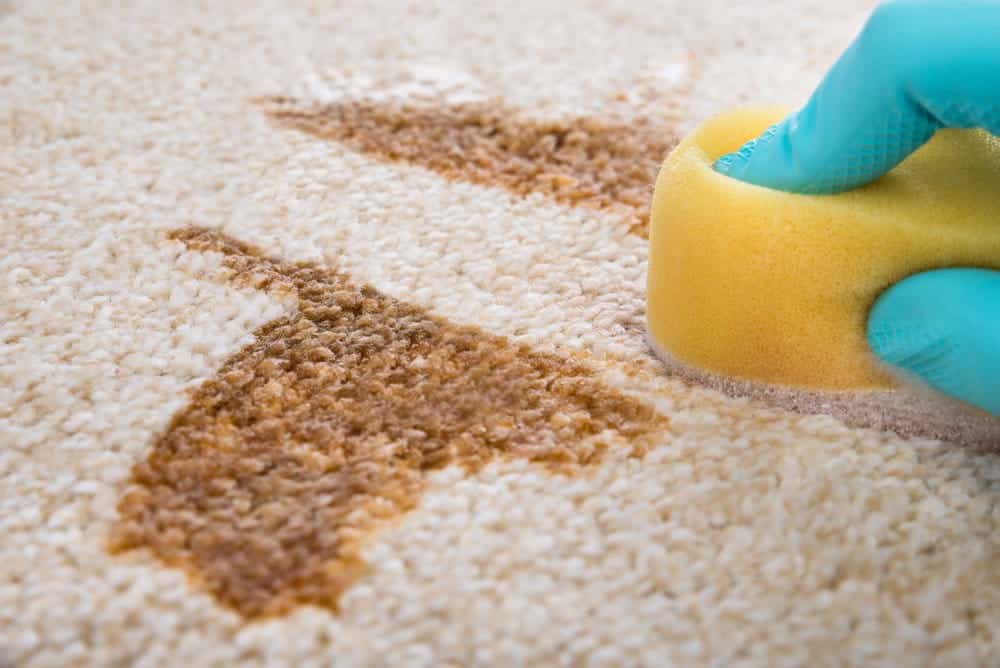 Hydrogen Peroxide for stubborn stains
It's harder to get rid of stains from dark-colored soda like Coke or Pepsi. So blotting might not be enough, especially if your office chair is a light color!
For this, I suggest using Hydrogen Peroxide, but only if you do a patch test first!
To do the spot test, apply 3% Hydrogen Peroxide on the upholstery.
Be sure to test in a corner of the chair that can't be seen. Underneath the chair would be the perfect spot!
If you pass the spot test, you can go ahead with using this method.
Remember: only use 3% Hydrogen Peroxide! But you can dilute 1 part 35% Hydrogen Peroxide in 11 parts water.
And you guessed it, BLOT, don't RUB!
Hydrogen Peroxide can remove all kinds of stains. Just watch this video.
7 Cool Ways to Use Hydrogen Peroxide!
Vinegar
You can also use vinegar, but again you need to do the spot test first.
If the vinegar is too strong, you can dilute it in water, too. Simply use equal parts vinegar and water.
Do a spot test again to make sure that it is gentle enough.
Blot the stain with cloth and vinegar. Leave it to soak for about 15 minutes and then pat it dry.
You can even use baking soda and vinegar. Check out how to do this in the video below!
Sofa Cleaning: (Baking soda and vinegar)
Whether you choose to use soap, vinegar, or peroxide, it's important to leave the chair to dry. If you use it damp, dirt will stick to it even more.
Using a steamer
If none of the steps above is working, you can use a steamer to clean it thoroughly.
Steam is extremely hot and can ruin your office chair. So be careful, and make sure that a steamer is safe to use on your chair.
To be safe, don't use a steam cleaner at all if there's no label on your chair.
You can't use steam if you can't use water or water-based solutions on the chair. Remember, steam is water!
It's best to check in with a professional furniture cleaner. Better yet, you can have it professionally steam cleaned instead!
If you get the green light to use a steam cleaner on your chair, make sure to clean the surfaces evenly.
Steam cleaners are expensive, but there are places where you can rent them out!
For spot cleaning, you can also use an iron with a steam function. It's best to use the lowest temperature setting for this one.
After steaming, brush over the stained area. It's easier to do this after steaming because the dirt is loosened up.
Precautions
To avoid the hassle of cleaning stubborn stains, it's important to make it a habit
Clean your chair regularly by vacuuming and brushing it often. Even if it's just a bit of dirt, it only takes a second to clean up!
In comparison to taking hours to clean up a stain, it's much easier to do the regular 5-second wipe down.
Be careful when you're at your desk, use a coaster, and keep your station clear to avoid knocking things over!
Finally, you should get a protective cover for your chair to keep it from getting dirty.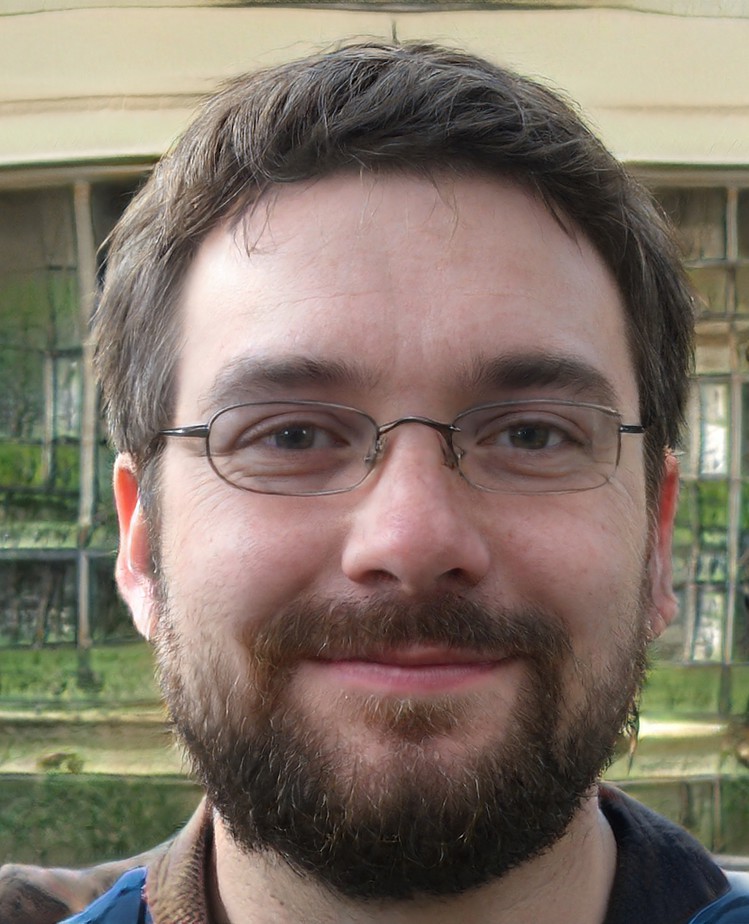 My name is Vance, and I am the owner of To Ergonomics. Our mission is to improve your workflow by helping you create a supportive and welcoming environment. We hope that you'll find what you're looking for while you're here.