Having a quality desk chair means more comfort while working, which increases productivity. It may require you to shell out a bit more when you buy it, but it may turn out to be more cost-effective in the long term.
A good investment doesn't just pertain to how comfortable an office chair is — it also refers to how long your chair lasts. A low-cost seat may sound like a good deal — until you realize you need to replace it every two years or so.
Fortunately, there are several places where you can get chairs with long lifespans. One such place is IKEA, which is one of the most recognized furniture brands globally. It carries a whole slew of products — from kitchen cabinets to light fixtures to bookcases. And, of course, it also has its line of office chairs.
We'll look at how long IKEA office chairs last and how they compare to other popular brands. If you're interested in what they have to offer, we've highlighted several models for you. You can consider these if you're looking for your next office chair.
Ready to read more? Let's go!
How Long Should IKEA Office Chairs Last?
Before zeroing in on what IKEA can offer, let's look at the big picture. How long are office chairs supposed to last? It would be easier if there's a definitive answer to this question, but it depends on several things.
How Long Do Office Chairs (Generally) Last?
Several things impact an office chair's lifespan.
The Quality of Materials Used.
Low-quality materials can shorten an office chair's lifespan to as little as six months. To avoid this, make sure you purchase your seat from a reputable manufacturer.
A renowned supplier increases the likelihood that your office chair was built using quality materials and tested for strength, durability, and comfort. They often also test the fabric used to ensure they can withstand wear and tear, which reduces the probability of tearing even if you use it daily.
The Chair's Original Purpose.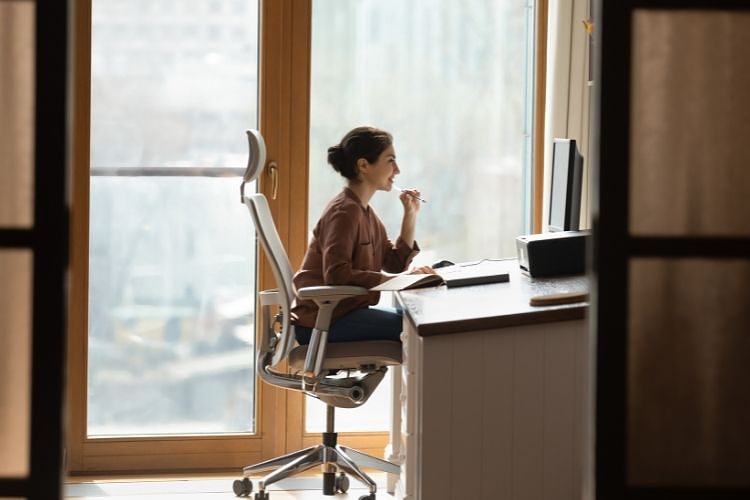 You're supposed to use an office chair while working. It has casters so you can move from one area to another. It swivels to allow you to reach for various items across your desk without having to stand up.
Ergonomic models have adjustable headrests, armrests, and seat angles. Manufacturers designed this specifically so you can remain comfortable after long periods.
If you use a chair that doesn't have these features but move it as though they do, it will cause damage, resulting in a shorter lifespan.
The Way You Use It.
Ultimately, though, it boils down to your habits and how well you take care of your office chair. As with all things with mechanical parts, it's subject to wear and tear over time, but if you're careful, it's possible to maximize its lifespan.
How Do IKEA Office Chairs Measure Up?
Although it shouldn't be your only basis, an office chair's warranty is a good indicator of how long a chair should last. It tells you how long the manufacturer believes its product is going to remain functional.
Some say you should expect a good seven to eight years if it has a 5-year warranty, while you can expect 12 to 15 years from a seat that has a 10-year warranty. If we're to use this as the basis, then most IKEA chairs should last for around a decade, given that most of them have guarantees lasting for ten years.
Here's a glimpse of how long the possible lifespans of some IKEA office chairs available based on the length of their warranties:
How Long Do Other Brands' Office Chairs Last?
The length of time other brands last vary. Continuing from the section above, let's look at the warranties different office chairs have to help us figure out their lifespan.
Based on our list, we can safely say office chairs last for approximately five years on average. IKEA, if included in the list, falls towards the end of the spectrum. It'll be with the brands with lengthier warranties.
Other brands with notable warranty lengths (and thus potential lifespan) are Herman Miller and Steelcase. Both of these are well-known office chair manufacturers. Whenever you look at a list of top office chairs, you're bound to find these brands. They may be costly, but their reputation and quality make them worthy investments.
IKEA's office chair is almost at par with the length of their chairs' warranties, making it a worthy candidate for a desk chair.
IKEA Office Chairs: Some Closer Looks
We talked about how lifespans are determined and where IKEA's office chairs fall within that range. Now it's time to look at several models and see what makes them good picks. For this segment, we've selected the Odjer, the Allefjäll, and the Markus.
1/ The IKEA Odger Swivel Chair (5-Year Warranty)

The IKEA Odger comes in an easy-to-transport box which you can easily fit even if you have a small car. Given its dimensions and design, assembling it is a pretty straightforward process, even if you do it yourself. It should take you around six minutes to put everything together.
This office chair has a minimalist look. It has a supportive shell, a height adjustment lever, and a central base with four legs.
IKEA uses wood composite to make the Odger. Its shape gives good lumbar support. But since it's inflexible, it may cause discomfort after a while. We've found the Odger to suit short periods of sitting better than extended ones.
You can opt to place a cushion on the seat, but it affects your sitting position and your lower back. You can adjust the chair's height from 62.2 cm (24.5 inches) to 73 cm (28.75 inches). It doesn't give you that much room, so it's best if you know how much space you have between the floor and your desk to ensure it fits.
IKEA tested it to seat people up to 242 lbs., so you know it's sturdy. The armrests aren't adjustable, however. If you have a bigger build, you may find it a bit cramped.
The legs are stable and come with synthetic rubber feet that prevent the office chair from sliding around. If you go for the model that has the swivel feature, it allows for a bit of mobility. Its base model, however, doesn't have this, so your movement is extremely limited.
With regards to maintenance, the composite wood is easy to clean. You can use a damp cloth to wipe off any stains that may get on it.
It's not the most adjustable chair in the market, but considering it comes with a 5-year warranty, you could do a lot worse.
2/ The Hattefjäll (10-year Warranty)
When you open the box, you'll find the main parts to be as follows — the backrest, the seat pan, the gas cylinder, the base, and a bag containing the casters. You'll also have an instruction manual that provides a visual guide to the assembly process. It has more movable parts than the Odger, so expect that it'll take you a bit longer to put everything together.
Once you've put the office chair together, you'll immediately notice certain things.
The Hattefjäll has a recline feature. There is no knob to adjust the tilt lock tension, but there is a recline lock in the form of a lever on the right side. Pushing it in prevents you from reclining the backrest.
The same lever allows you to adjust the height of your office chair. The lever on the left side makes it possible for you to change the seat depth.
It's a heavy chair. We've found this to be an advantage, especially if you're working on a tiled surface. The chair's weight prevents it from moving around too much.
If you constantly lean back, the screws connecting the backrest to the seat pan may begin to loosen. You'll know this has happened when you feel it has a bit of a 'give' even when your tilt mechanism is locked.
One thing you may find slightly disappointing is this office chair doesn't have armrests — at least not to the point where it provides additional support for your arms. That said, the cushion is firm but still comfortable.
3/ The Markus (10-Year Warranty)
Lastly, we have the Markus. It has a 10-year warranty and is probably the best seat for you if you work long hours while seated.
The cushions on its seat are nice and firm. It also has a mesh backrest, which makes it breathable. The frame has a slight curve and comes with a soft lumbar support cushion. All these help you maintain the proper posture while working.
The Markus has a flat seat design with a wide pan. It allows you to sit cross-legged on it if it's your preferred position. You can also choose between different fabrics when you order. Between polyester or leather, the former is cooler to the touch and makes it more affordable.
If you're looking for an ergonomic chair, the Markus falls in this category. You can adjust the height to suit your preference. It also has a recline lock.
That said, the Markus still has a lot of parts that aren't adjustable. For example, the armrests aren't movable. Similar to the Hattefjäll, you may find these too short. It doesn't provide the support you expect to your forearms while working. The lumbar and headrest are not adjustable either.
The Markus is a great office chair, but it's not designed for everyone. If your frame fits it perfectly, it'll work for you. If not, you may start to feel fatigued if you work long hours on your desk.
In Conclusion
IKEA has come a long way. From a brand primarily known to sell home furniture, it diversified its product line to include other items, living up to its vision of creating a better everyday life for people.
If you're looking for your next office chair, don't dismiss IKEA. Unlike other brands, IKEA's office chairs are one of their many products, not its primary offering. But it doesn't mean that its line of seats isn't something worth considering.
Seeing what we've covered, you'd agree with us that IKEA's office chairs are worth a second look.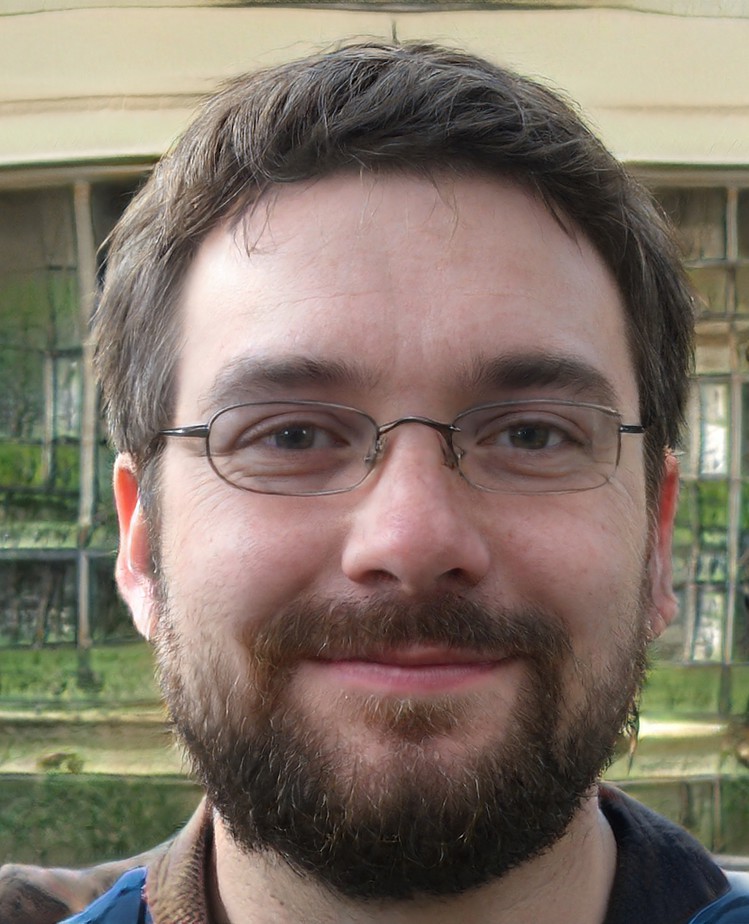 My name is Vance, and I am the owner of To Ergonomics. Our mission is to improve your workflow by helping you create a supportive and welcoming environment. We hope that you'll find what you're looking for while you're here.