Leather office chairs add a touch of class to your office. No wonder a lot of people opt to have these kinds of chairs instead of your usual mesh chairs.
But the problem with leather office chairs is that they usually need more maintenance than mesh chairs. And when not taken care of, they can show signs of damage earlier than expected.
A leather office chair will often last for around 10 years when it's well-maintained and it's not used 24 hours a day. Your leather office chair can show signs of wear and tear for less than this time frame, but this depends on how well you use your leather office chair.
To help you keep your leather office chair for a long time, we're going to talk about how long it can last and how to keep it looking new and clean.
What is the lifespan of an office chair?
The lifespan of an office chair depends on many factors like the type of fabric used, the frequency of use, and the usage of the chair.
If your office chair is made of leather, you can expect it to last up to 10 years. This assumes that you've been maintaining your chair and you're only using this for a third of the day.
Of course, the more you use your chair and the less you maintain it, the faster it loses its durability. This applies even to fabric and mesh chairs.
For fabric office chairs, the upholstery itself can last for up to 10 years. But the main problem with upholstered office hair is that they easily look old after the first few years.
On the other hand, mesh chairs need minimal maintenance, but they're also the fastest to deteriorate. When used properly, a mesh chair can last up to five years.
How long do leather office chairs last?
How long leather office chairs last depends on several things as mentioned above.
In general, if a leather office chair is regularly used and is well-maintained, it can last up to 10 years. But if these conditions aren't met, expect your leather office chair to last anywhere between 4-6 years.
Don't forget that the lifespan of a leather office chair is also dependent on the durability of the chair's other components. So if the stand or the legs aren't durable and high-quality, then expect your office chair to last just a few years.
How do you take care of a leather office chair?
How To Clean and Care For Your Leather Office Chair
A big part of a leather office chair's longevity is how you take care of it. Let's talk about some ways you can make your chair last for 10 years.
The first thing that you can do is vacuum the dust off your office chair every week. Even if you regularly use your chair, dust can still accumulate on it.
Hence, what you should do is remove the dust using a vacuum. Use a soft brush attachment so that you don't damage the leather.
When you vacuum your office chair, make sure that the suction is set to low so that it doesn't pull the leather towards it.
After you've vacuumed the dust off, the next thing you want to do is wipe the leather material. Use lint-free fabric so that it doesn't leave any fluff whenever you wipe the leather.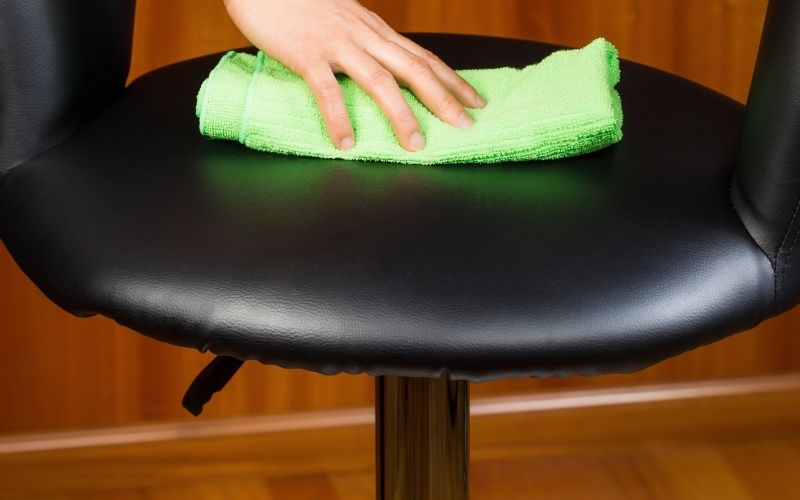 And when you wipe the leather, you don't need to use a damp cloth or scrub the material. Simply wiping the leather softly will remove any dirt that wasn't removed by the vacuum.
But if your office chair needs more cleaning, then you can use a mix of liquid soap and water and just dip your lint-free cloth. Before wiping it all over the leather, make sure that the fabric isn't dripping wet.
When you're done cleaning, an optional but helpful step is using a leather conditioner or protector. The type of leather protector to use differs depending on the kind of leather office chair you have, so it's best to check the manufacturer's tips when you buy your chair.
Does a leather gaming chair last longer than a mesh office chair?
Gaming Chairs vs. Office Chairs *NEVER BUY THESE*
Leather gaming chairs and mesh office chairs are very different from each other and there are certain pros and cons to using either one of them.
As far as lifespan is concerned, leather gaming chairs outlast mesh office chairs by a few years. Leather gaming chairs can last for an additional 2-4 years compared to mesh office chairs.
What makes leather gaming chairs last long is that the leather material is more equipped to withstand wear and tear. Sure, leather can show cracks and wrinkles, but that's only when you don't maintain the material properly.
And when the cracks and wrinkles show, it's only after a few years have passed.
On the other hand, a mesh is not as long-lasting compared to leather. But don't get me wrong, mesh office chairs can still last you a good 3-5 years when you take care of it.
DON'T Buy A Mesh Chair Until You WATCH THIS!
Nonetheless, the mesh can easily go brittle after a long time especially when using a low-quality material. Moreover, a low-quality mesh can be too rigid to support your weight and it doesn't allow enough flexibility when you lean back.
So if it's longevity we're talking about, leather gaming chairs last longer than mesh office chairs since the latter uses a more durable material.
Conclusion
When taken care of, leather office chairs can last up to 10 years. While it needs more maintenance than upholstered and mesh office chairs, it can still look fashionable and modern even after a few years.
The best way to lengthen the life of your leather office chair is through regular cleaning. It will also help if you apply the right kind of leather protectant or conditioner.
It would also help to ask the manufacturer about the best ways to maintain the leather quality since different leather office chairs use different types of leather.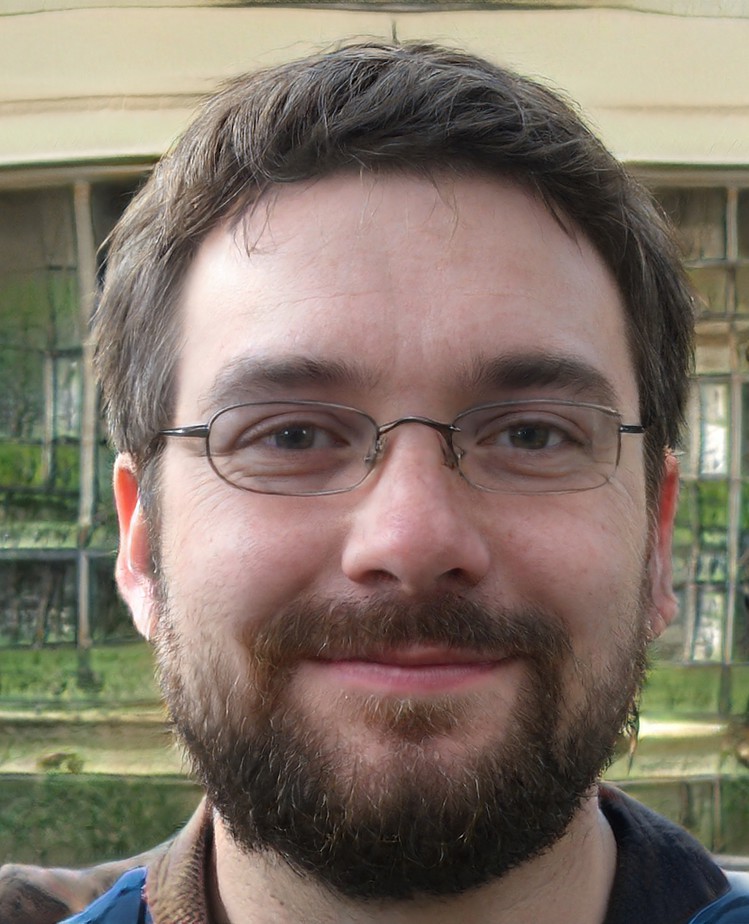 My name is Vance, and I am the owner of To Ergonomics. Our mission is to improve your workflow by helping you create a supportive and welcoming environment. We hope that you'll find what you're looking for while you're here.