Ergonomics isn't the only factor that keeps you comfortable and productive in your office chair.
Since you'll spend 40 hours a week in an office chair, you need to consider all its materials, including upholstery.
When choosing office chair fabric, it's essential to consider breathability, durability, and maintenance, among others.
Mesh fabric is considered to be the best fabric for office chairs. Offering superb breathability, support, and comfort, mesh office chairs are great for working long hours and improving workplace productivity.
If you're looking to expand your knowledge of the best office chair fabrics, we've prepared a guide to help you choose the suitable material to improve your workflow. You can also read about some of the most common synthetic and natural office chair textiles.
What fabric are office chairs made of?
Most office chairs are made with knitted and woven fabric, but many other options are available to suit your preferences and needs.
How to choose the best office chair fabric?
Since you'll be spending long hours on an office chair, you must choose a fabric that is gentle, breathable, and comfortable.
To get your money's worth, choose an office chair that's durable and easy to maintain.
Here are the most important factors to consider when choosing office chair fabric:
1. Comfort
Your skin will be in contact with the office chair for at least 8 hours every day. Many office workers report itchy and scaly skin due to office chair fabric.
2. Maintenance
Some fabrics are prone to holding allergens, causing skin irritation and even respiratory issues.
That doesn't sound like a great day at the office if you ask us!
Office chair fabric should be lightweight and easy to clean.
3. Durability
With constant contact with your skin and clothes, office chairs are likely to experience a lot of wear.
Office upholstery should be flexible and easy to repair.
4. Breathability and Ventilation
There's nothing more unpleasant than sitting on a sweltering chair for long hours. Especially in the heat of summer, you could easily start to develop blisters on your skin.
Most Common Office Chair Fabrics
Natural Upholstery Fabric
Natural fabrics are derived from plant fibers or animal products. Aside from being eco-friendly, natural woven fabrics are usually lightweight, breathable, and stylish.
1. Cotton and Cotton-blend
Cotton is a great choice for office chairs because it is resistant to wear, soil, wrinkling, and fading. Depending on the weave and finish, cotton can be very durable and sturdy.
Cotton can be made stain-resistant with an
2. Leather
Nothing can replace leather when you're going for a luxurious and executive look.
Durable and easy to clean, it's one of the top choices for office chairs.
The only thing that prevents leather chairs from being the best for office chairs is that they aren't as breathable as mesh.
However, most leather chairs are made with incredibly ergonomic designs, making them very comfortable for extended use.
3. Linen
Linen is breathable and resistant to pilling and fading. However, it does soil and wrinkles easily.
You'll also need the help of professional cleaners to avoid shrinkage.
4. Bamboo and Rattan
Bamboo can be woven and is used as a sustainable alternative to synthetic fabrics.
It's also a great choice as an office chair because it's moisture-wicking, breathable, and durable.
5. Wool
Incredibly durable and tough, wool and wool-blend fabrics are resistant to wrinkling, soiling, fading, and piling.
Wool is usually blended with a synthetic fabric to make cleaning easier. Blends can easily be spot-cleaned if needed. Wool blends are also less likely to felt –– the bonding together of fibers, resembling felt.
6. Woven
Woven fabric is versatile as it can be combined with most other fabrics to improve its strength and breathability.
The most common woven fabrics incorporate cotton, polyester, or mesh in seat pans and backrests.
It's also possible to get eco-friendly woven fabric made entirely of recycled fibers. However, one made with a mix of manmade and natural fibers is still a good option.
Woven fabric is breathable and provides supports. Although, it's harder to clean and can retain stains.
Synthetic Upholstery Fabric
Man-made fabrics are designed using a chemical process. Synthetic fabrics are typically more durable and cheaper than natural fabrics.
1. Acetate
Acetate was developed as an imitation of silk. It can withstand pilling, mildew, and shrinkage.
However, it only has fair resistance to wrinkling, fading, and wear. Because of this, acetate is not ideal for tough, everyday use.
2. Acrylic
Developed as imitation wool, acrylic resists wrinkling, soiling, fading, and wear.
Low-quality acrylic fabric may pill in areas exposed to high abrasion. However, it has great resistance to stains, fading, and water/moisture. This makes acetate great for everyday use.
3. Mesh
Believed to be the best fabric for office chairs, mesh fabric is springy, comfortable, and breathable.
Mesh allows air to circulate easily, keeping you fresh and cool even when used for long hours.
Office chairs made of mesh are also more lightweight than padded chairs, making them easier to transport and maintain.
4. Microfiber
Microfiber is made from polyester, a popular fabric because of its durability and soft velvet-like texture.
This synthetic fiber is also great for resistance to stains, water, and fading, making it ideal for high-use offices.
5. Nylon
This synthetic fabric is rarely used by itself. Nylon is often blended with other materials to enhance its strength and durability.
When blended with other diners, nylon is very resilient and helps to prevent the napping of fabrics, such as with velvet.
Nylon tends to pill and fade, but it is not likely to wrinkle and soil.
6. Olefin
This synthetic fabric is great for heavy use as it can withstand wear.
Olefin is also resistant to abrasion, mildew, stains, fading, and sunlight damage, making it ideal for indoor and outdoor use.
7. Polyester
Polyester is rarely used alone in upholstery. Instead, it's blended with other fibers to increase resistance to wrinkling and fading.
When polyester is blended with wool, it can aggravate pilling.
8. Rayon
Rayon was developed as an alternative to cotton, linen, and silk. It's made to be durable and resistant to wrinkling.
However, recent innovations have resulted in high-quality rayon, which is practical for use in households and offices.
9. Ultra leather
Also known as synthetic leather or faux leather, ultra-leather is an artificial alternative to leather.
Compared to natural leather, ultra-leather is durable and lasts longer. It is also easier to clean and maintain since it was developed to have antimicrobial abilities that make it hypo-allergenic. Ultra-leather is also great against sensitive skin.
Ultra-leather is also better than natural leather when it comes to breathability, making it ideal for extended use. Offering outstanding durability and aeration, ultra-leather is one of the best choices for office chairs.
10. Vinyl
Also considered to be one of the best office chair fabrics, vinyl is easy to maintain, budget-friendly, and long-lasting. It is durable and ideal for high-use areas in the home and office.
Vinyl comes in different grades and styles. Unlike other fabrics, vinyl does not retain stains and dirt.
However, vinyl can get very hot, and breathability is also an issue. Due to this, vinyl is not ideal for warm and humid weather.
Office Chair Fabrics – Frequently Asked Questions (FAQ)
1. What is the most durable fabric for office chairs?
Vinyl is the most durable fabric for office chairs. This synthetic material is easy to clean and maintain. It's also tough when exposed to constant wear and tear.
Vinyl also comes in many variants, making it an ideal option for offices of different styles.
2. What is the best office chair fabric for sitting for long hours?
For sitting long hours at work, you want to look for breathability and comfort.
Mesh fabric is the best fabric for enhanced ventilation and aeration. With better body-weight distribution and support, mesh fabric ensures productivity and long-term use.
Conclusion
The best fabric for office chairs will depend on one's preference and how it will be utilized in the workspace.
Generally, the top office chair fabrics for durability, comfort, support, and breathability are:
1. Mesh
This fabric provides great bodyweight distribution and superior breathability, making mesh the best fabric for extended use in the office.
Mesh fabric is considered the best office chair fabric for its utility, durability, and support.
2. Vinyl
A great budget-friendly option for office chairs, vinyl is long-lasting and durable for everyday use. It's also available in different styles, which makes it a versatile choice.
3. Leather
Offering unparalleled style and luxury, leather is considered one of the best fabrics for professional and executive settings.
4. Ultra-leather
Considered easier to maintain and longer-lasting than leather, ultra-leather is a great eco-friendly alternative to natural leather. Ultra-leather is also more breathable than leather, which is one of the main issues with genuine leather.
We hope this article helped you decide on the best office chair fabric to improve comfort, support, and productivity in your workspace!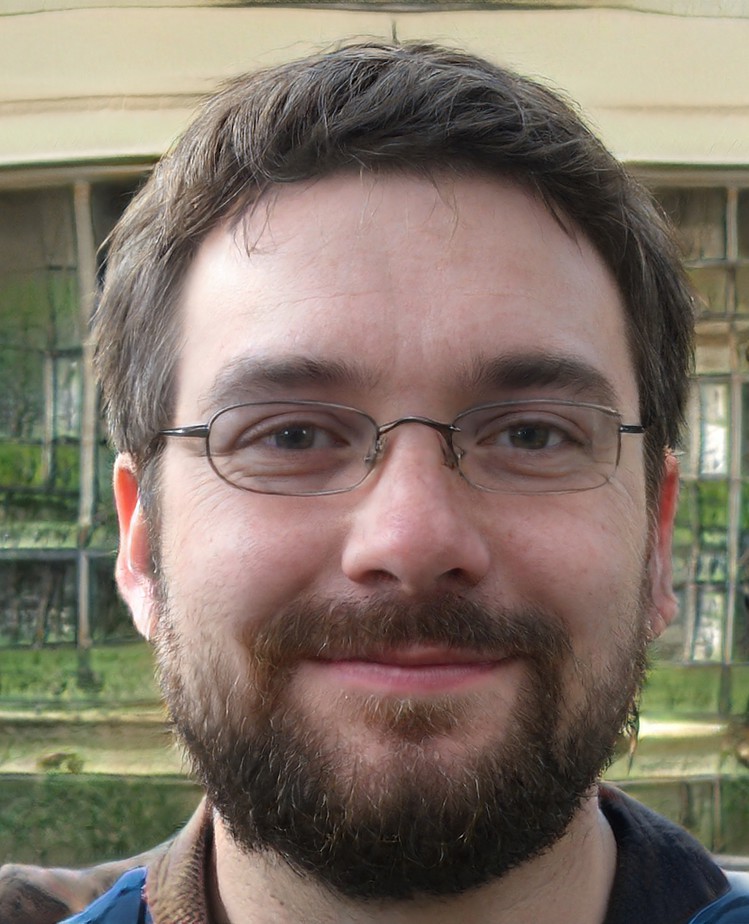 My name is Vance, and I am the owner of To Ergonomics. Our mission is to improve your workflow by helping you create a supportive and welcoming environment. We hope that you'll find what you're looking for while you're here.