Getting rid of used furniture such as an office chair is always a dilemma. Disposing of them is usually a hassle because they're big and bulky and often difficult to transport.
However, it doesn't always have to be that way.
This article will answer your questions about donating pieces of old office furniture and list several organizations that will take them.
Perhaps you are wondering, 'does Goodwill accept office chairs?' In general, the organization is the go-to place for donating old clothes, books, and toys, but it also accepts office equipment and other reusable household items. Your local Goodwill may take used office chairs provided they are clean and in good condition.
Does Goodwill accept office chairs?
Yes, your local Goodwill may accept office chairs if they are brand new or in saleable condition.
Goodwill will not, however, accept office chairs if they are worn out and in poor condition.
The furniture piece you will be donating should not have any missing, torn, and broken parts. It should not have any stains, scratches, animal fur, etc.
Goodwill usually offers free pick-up for those who need help transporting bulky items. However, due to the COVID19 pandemic, this service may not be available at select locations at this time, so be sure to check by calling your local Goodwill's hotline.
What does Goodwill accept?
Goodwill will take the following items:
Small appliances such as coffee makers, flat irons, radios, and vacuum cleaners
Area rugs
Bed frames
Bicycles
Books
Clothes such as dresses, pants, shirts, skirts, sweaters, etc., and other accessories such as hats, gloves, mittens, scarves, etc.
Computers, printers, accessories, and other electronics, such as cellphones, DVD players, and VCR
Dishes, pans, and pots
Small exercise equipment such as resistance bands, weights, mats, and other workout items
Household furniture such as chairs, coffee tables, dressers, kitchen sets, sofas, etc.
Jewelry
Lawn Furniture
Lamps
Media items such as DVDs, VCDs, videotapes, and records
Shoes
Sports Equipment such as baseballs, basketballs, fishing poles, hockey gear, tennis rackets, etc.
Televisions (only flat-screen TV in good working condition)
Hand and garden tools
Toys
Vehicles
Do note, though, that Goodwill has several network members all over the US and in Canada. Your local Goodwill may not take items that are acceptable in other locations, so be sure to check with them first before you drop off your donations.
To find a local Goodwill near you, use this locator.
What are the Goodwill donation guidelines?
Do you know what happens to new and slightly used items that you donate to Goodwill? The organization sells them in stores or on their website and uses the revenue they generate to help people find jobs, strengthen the community, and preserve the planet.
Because of this, donations must be in saleable condition. Bear in mind that the quality of the items you donate will play a vital part in Goodwill's initiatives.
Below are the do's and don'ts when donating items to your local Goodwill:
Do's:
When donating clothes, make sure you wash or dry-clean them first.
Test electronics, electrical equipment, and battery-operated items to check if they are working before dropping them off.
When donating children's toys and games, make sure to include all the parts and pieces.
For computers and vehicles, check with your local Goodwill to determine acceptable conditions and standards.
Don'ts:
Do not leave your donations unattended outside a Goodwill collection center.
Do not donate broken or soiled items.
Do not donate items that do not meet safety standards or have been banned or recalled.
The donation process is simple. Just gather your stuff, check the quality, do some cleaning, and go to Goodwill.
If you are planning to drop off items in an unstaffed donation bin instead, follow this checklist:
Is the Goodwill name or logo present on the collection bin?
Does it display contact details for questions and tax receipt inquiries?
Does it describe how proceeds from the sale of your donations fund the organization's mission and what percent of sales does Goodwill contribute?
Does it include a clear mission statement?
If you answered yes to all of the above questions, then it is a legit collection bin, and you can go ahead and drop off your donations. However, for items of value, it is recommended that you take them instead to a Goodwill store.
Taxes
When you make in-kind donations at Goodwill, you will be able to claim a tax deduction. You will be able to write off the value of your donation on your income tax return, which results in savings on your tax payables.
A Goodwill donation attendant will give you a tax receipt once you drop off your donation. Make sure you keep it because you will need it by year-end when you itemize your tax deductions.
You will be responsible for valuing your donation. If you need help preparing your taxes, we recommend consulting with a professional tax advisor.
What donations does Goodwill not accept?
While Goodwill welcomes donations, it does not accept non-recyclable items and those containing harmful or hazardous materials due to legal and liability risks and waste concerns. It may also refuse donations that will require additional costs for transport, repair, or refurbishing.
Goodwill stores have trained attendants who will determine whether an item is acceptable or not.
Below is a list of some items Goodwill will not accept:
Household chemical products such as aerosols, drain, and oven cleaners, paint, paint thinner, pesticides, and other non-environment-friendly waste products
Automotive hazardous waste such as additives, antifreeze, gasoline, lead-acid batteries, oils, etc.
Large appliances such as air conditioners, dryers/washers, freezers, furnaces, large console stereos, ovens/stoves, refrigerators, etc.
Personal care items such as shampoo, conditioner, hairsprays, shaving cream, etc.
Fragrance items
Mattresses/box springs, including waterbed mattresses and frames
Carpet or carpet padding
Plumbing fixtures or building materials
Traditional recyclables such as newspapers, plastic, magazines, etc.
Weapons and ammunition
Cribs, car seats, walkers
Pianos or organs
Goodwill Alternatives
If Goodwill is not an option for you because of your location and you wish to donate your used office chair, there are a few alternatives you can explore.
Below are three organizations that accept donations of office chairs:
The Freecycle Network
The Freecycle Network is a private, non-profit organization that helps people give away things they no longer need so that others can use them. It is an Internet service that is free to use, and you can join by simply visiting the website, finding the local group near you, and signing up as a member.
Once you become a member, you get access to your local group's email list. Essentially, it's similar to Craigslist, where you can post something to either give away or request, except there is no money involved.
Vietnam Veterans of America (VVA)
The Vietnam Veterans of America is a non-profit corporation that aims to support the needs of war veterans. Through your donations of office chairs, as well as other pieces of furniture and household items, you contribute to the VVA's mission of supporting and improving the lives of the Vietnam war veterans, especially those who are homeless, poor, and underserved.
Other acceptable donations include all types of clothing, shoes, baby items, glassware, books, toys, bikes, stereos, radios, portable televisions, beddings, curtains, kitchenware, small furniture, rugs, small appliances, tools, and jewelry. You can either drop off your donations at a VVA location near you or schedule a pickup.
Furniture Banks Network
Furniture Banks believes in giving used furniture a second chance at life by giving them to families in need instead of letting them go to waste in landfills. Through this initiative, the organization not only helps families who cannot afford them get comfortable pieces of furniture but also teaches people to become more socially and environmentally responsible.
Donating unwanted office chairs or other furniture is a way of going green. It is a more responsible alternative to simply tossing them to trash.
To donate your used office chair or other pieces of furniture to FBN, simply reach out to the organization through their website and request to be added to their directory.
Why should you donate office chairs and other used furniture?
By donating your office chairs to charitable organizations such as Goodwill, not only are you able to declutter, but you also get satisfaction from knowing you've helped someone who is in need. Many nonprofits rely on donated furniture to share them with people who cannot afford to buy their furnishings or raise money by selling them.
Consider donating a gesture of paying it forward. Your used office chair may just find the next person who needs it.
Conclusion
If you have unwanted furniture such as office chairs that you're not sure what to do with, you should consider donating before disposing of them. As The old saying goes, one man's trash is another man's treasure; what one may consider worthless may be valuable for someone else.
Goodwill Industries is probably America's most popular choice for donations of all types. By giving your used but saleable items to them, you can contribute to the organization's mission of providing employment training and placing jobs in their communities.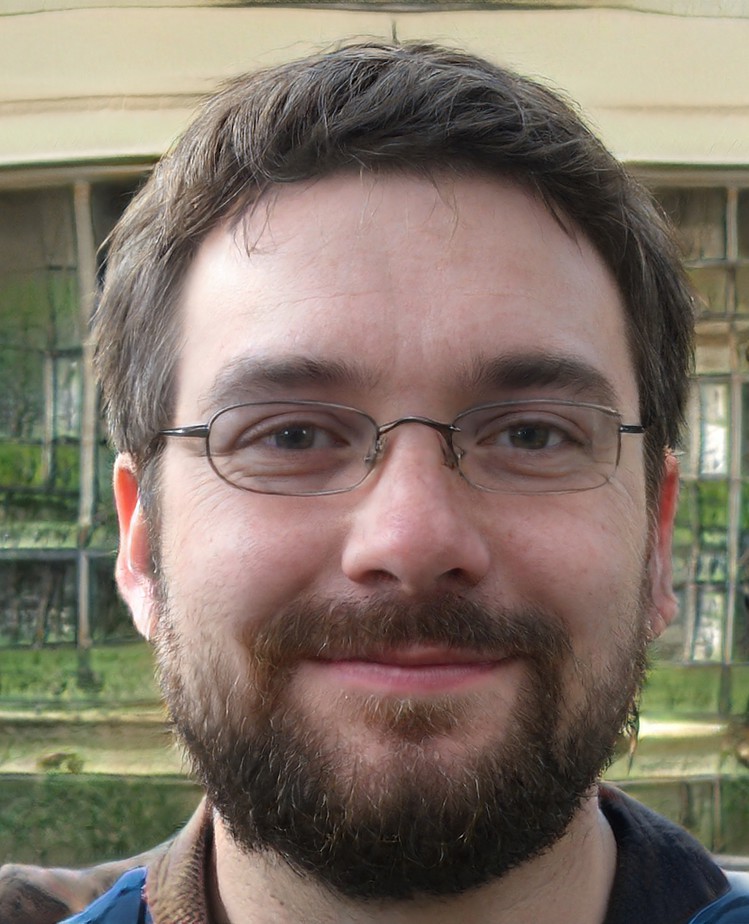 My name is Vance, and I am the owner of To Ergonomics. Our mission is to improve your workflow by helping you create a supportive and welcoming environment. We hope that you'll find what you're looking for while you're here.