If there's one thing that we've all discovered during our WFH stint, it is that chairs play a very important role in ensuring you're comfortable during office hours. When you spend hours on your work desk, working on your computer, you need a chair that's ergonomically designed.
And one of the most important but often overlooked aspects of office chairs is the headrest. Most office chairs only consist of a seat and a back to support the body. But is that really enough?
A headrest definitely increases comfort, making accomplishing everyday tasks easy and pain-free. As the name suggests, the headrest provides support for the 'head' to 'rest'. If you're someone who works long hours, and is glued to your chair for most of the time, a headrest is a great addition to your chair.
A well-designed office chair takes into account the working and efficiency patterns of people so you can be assured the headrest you add to your office chair will provide you just the right kind of support and minimize both pain and pressure.
Do I Need A Headrest On My Office Chair?
That's up for debate. A good, ergonomic headrest can improve performance and productivity by reducing the impact your office chair has on your body. But, it's not designed to be used at all times.
Most office work requires significant desk time. But your head should not be resting on your headrest all the time. In fact, if you get a headrest and it is ill-fitting, it may do you more harm than good.
However, using an office chair sans a headrest can result in poor posture, leading to 'text neck' which can result in shoulder pain, and even cause stress injuries.
If you're someone who suffers from acute neck or back pain brought on by sitting upright without ergonomic support, taking a moment to lean back on your headrest between tasks alleviates some of that pain.
Can I Add A Headrest to an Office Chair?
Yes, you can. Ergonomic office chairs with adjustable headrests can be pretty expensive. So, instead of investing in a whole new chair, you can get an adjustable headrest instead.
With a rise in demand, multiple brands now have plenty of options to choose from. Lorell High-Back Chair Mesh Headrest is one of the most affordable headrests on Amazon.
The good thing is, you can install a headrest yourself! We understand this can be pretty exciting but before you start browsing the internet for a headrest, familiarize yourself with the type of chair you use. That will determine the headrests you can buy because it has to be compatible with your current office chair.
What Do I Need To Look For In A Headrest?
Before placing your order for a headset, there are several factors you should consider. You want to buy an adjustable one that allows for placement options so you're comfortable. The best adjustable headrest will allow you to move it both up and down, and in and out, giving you maximum control over its placement. This applies to when you look for an office chair with a headrest too.
Why Should My Office Chair Have A Headrest?
Working long hours seated on a chair? Then you should consider purchasing either an office chair with a headrest or an adjustable headrest. It will improve your posture and in the absence of any neck and back pain, you'll be able to give your best at work.
Here's a couple of benefits associated with headrests.
Reduces Pain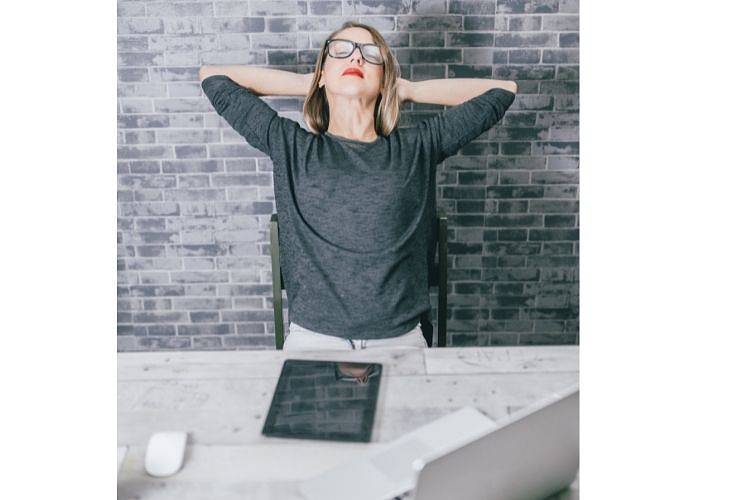 If you spend a lot of time on your office chair, you are already familiar with the pains that come with it. You can tackle these issues by adding a headrest to your office chair. A headrest protects your neck, back, and shoulder by providing support right up to your head.
Improves Posture
Sure, you can work from a regular office chair without a headrest and still maintain good posture. The catch? You'll either be focused on maintaining your posture or forget all about it when you're immersed in work.
So, instead of playing the odds, eliminate the risk of developing a 'text neck' by investing in a headrest. It will prevent you from hunching forward and putting pressure on your back, improving your posture significantly.
Rest Comfortably
Headrests make reclining easy. You can easily rest your head when you take breaks between tasks. This will allow you to rest comfortably for a short duration, giving much-needed relief to your back and neck.
With a good headrest, you'll be able to give your body a rest from all that pressure. Think of it as stretching your body.
Increases Productivity
When you're uncomfortable, your productivity levels take a hit. You spend more time stretching your hands and feet, disturbing your focus on your work. A headrest can give your body the support it needs to function without distractions. Your boss is going to be impressed with your efficiency!
Adjustable
One of the best things about headrests is that they're adjustable. You can rest your head on it even when you're sitting sideways. Just set it up at the right height to support your head and you're good to go.
Plus, this addition to your chair doesn't have to be a permanent fixture either. It's just there to provide you comfort, whenever and wherever you need. Just lean back on the chair and enjoy the quick respite it gives your body.
Conclusion
When you go headrest hunting, make sure you look for an adjustable one. That will give you more flexibility over placement, allowing you to reap maximum benefits of this addition to your chair.
The answer to the question- Do I need a headrest for my chair differs from person to person. If you're someone who has poor posture and chronic neck and back pain, you should definitely consider purchasing a headrest for your office chair.
For most of us, a headrest is not a need, it's added comfort. If you want to give your neck and back rest between the long, tedious hours you work, then a headrest can certainly help. You will be more productive and give your best shot at work which means that promotion could be coming your way.
Who'd want to miss out on that?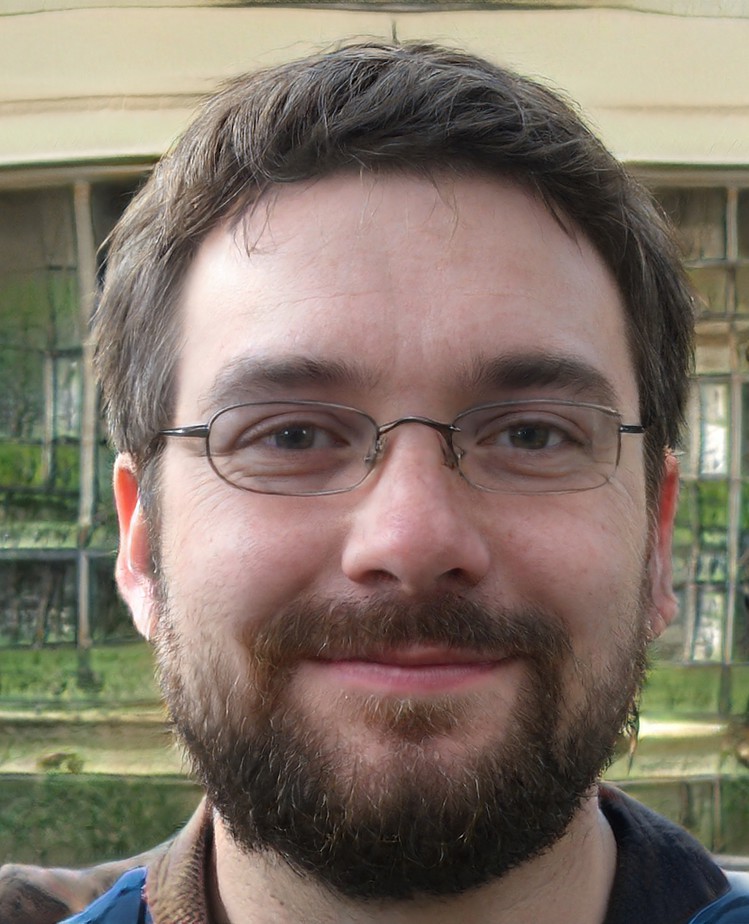 My name is Vance, and I am the owner of To Ergonomics. Our mission is to improve your workflow by helping you create a supportive and welcoming environment. We hope that you'll find what you're looking for while you're here.