You've spent countless hours scouring your area's home depots for the perfect desk to fit your office.
The desk that brings beauty and life to your space…
…lasts a lifetime…
…and is generally easy to maintain.
But there's a ton of options and you feel like you're going around in circles.
How can you be sure you're picking the right desk?
The key is to look beyond the structure and know the type of wood the desk is made of. Since the material is the heart and soul of your furniture, it'll determine whether you love or hate your desk.
In this guide, I'll show you 5 types of wood recommended for a desk.
Best Wood for Desktop: 5 Types of Wood that Stand Out
When picking a desk, go for quality hardwood. Hardwood furniture is desired for its beauty, durability, and grain.
Buy your desk in these 5 types of wood and you'll never regret your investment.
1. Cherry wood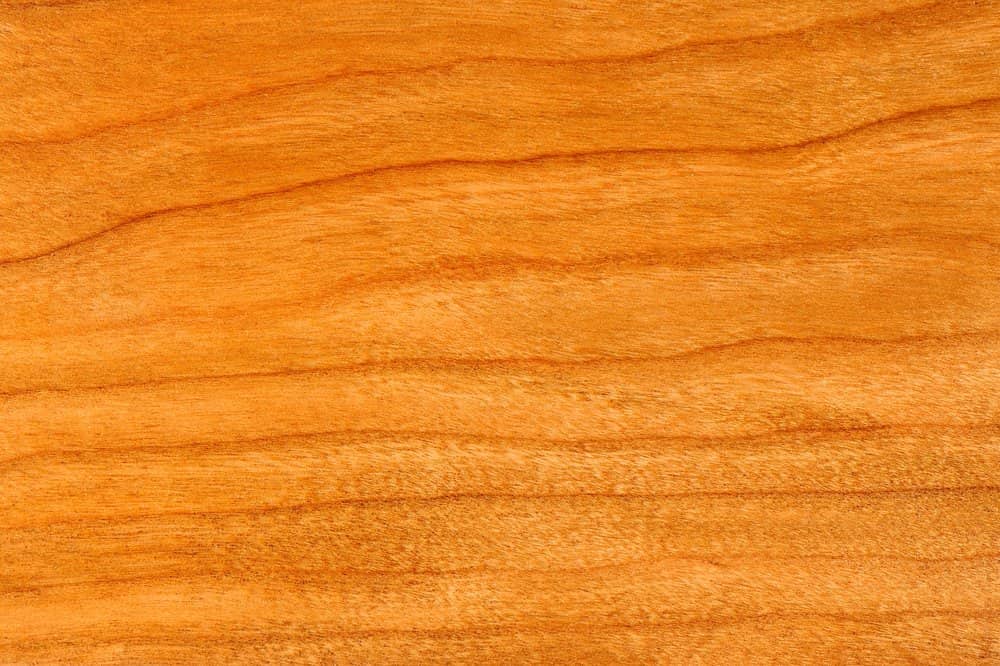 Cherry wood is exquisite. In fact, it's used to craft musical instruments and the interior of luxury yachts!
Imagine a desk as high-quality and luxurious.
Cherry wood is absolutely beautiful. It has a fine, smooth texture with a satiny finish. When freshly cut, it's usually a pale color but it turns reddish-brown or golden with time.
Another remarkable feature of cherry wood is its strength and durability. In fact, cherry wood furniture is known to last a lifetime. If cared for properly, it can span generations and become family heirlooms.
If you live in an area with high humidity, cherry wood is an excellent choice. Because its heart is very resistant to rot and decay, it requires minimal maintenance.
2. Maple wood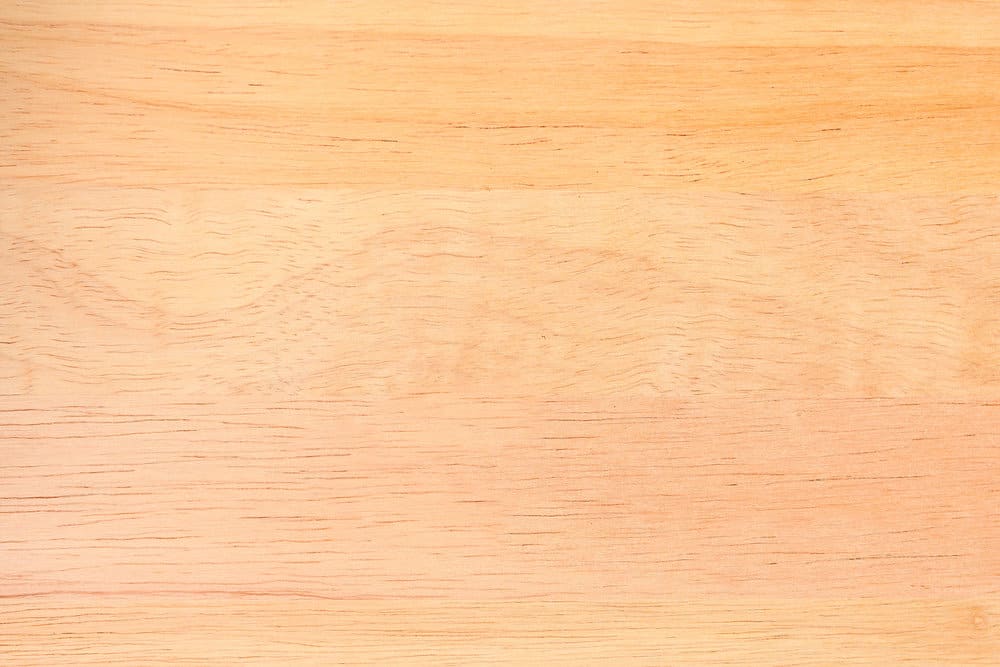 Did you know that many stringed instruments like guitars and violins have bodies made of maple wood? That's right! Hard maple wood resonates sound well, making it desired as tonewood.
That being said, it's also a great choice for a desk.
Maple wood is attractive. Its warm consistent shading takes stains beautifully. It is compatible with almost all types of finishes and stains.
The maple wood's grain can be curly, quilted, wavy, straight, or bird's eye. It has fine, consistent grain and smooth, uniform finish.
Maple wood is pale cream in color when first cut. But with exposure to sunlight, it darkens into pale yellow or pale reddish-brown.
Another advantage of maple wood is that it is very durable. It can take a beating and still look great for years because of its resistance to scratches. This is why it is chosen for heavy-use items like kitchen cabinets and bowling alley floors.
Despite all its advantages, the maple wood is affordable compared to other hardwood. It is also easy to find.
3. Ash Wood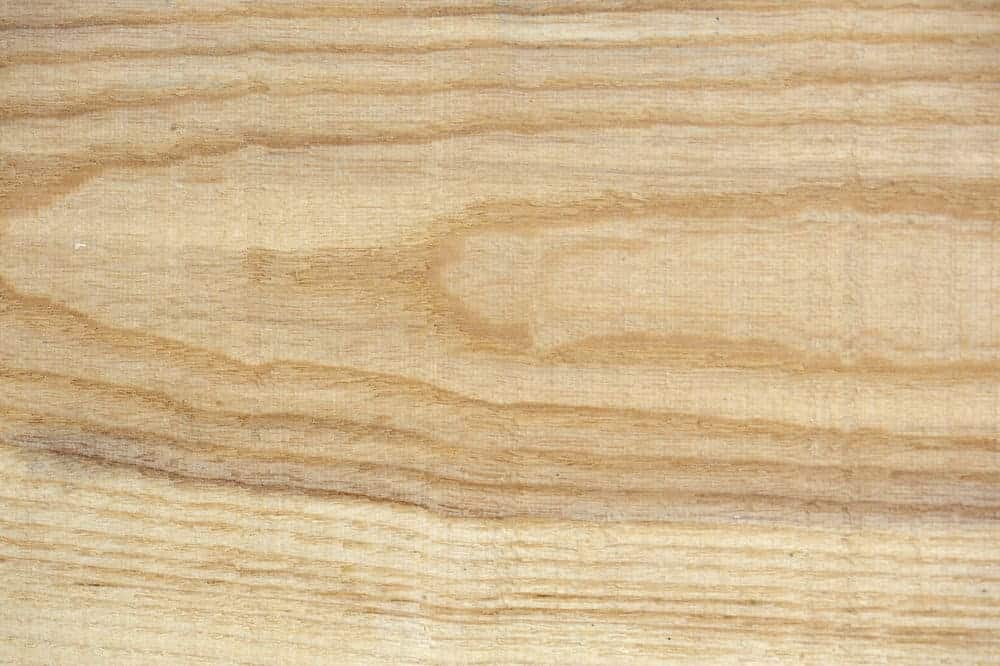 Have you heard of high-quality firewood? Yes… What you're thinking is right!
Ash wood serves as great firewood. Not only that, but ash wood is also a perfect material for old-fashioned bows and arrows.
Ash wood is hard and tough. Despite its strength, it remains flexible and elastic. That's why it's widely used for sports equipment and tool handles.
What makes this wood unique is it's almost entirely shock resistant while staying relatively lightweight.
And its acid-neutralizing capabilities make it perfect for building furniture.
Ash wood is easy to machine because of its flexibility. It is also easy to nail, glue, and polish. Just the perfect material for woodworking!
You can easily identify ash wood because of its yellowish white color which is closest to brown. It can also be pale gray but often reddish white. Its annual rings are clearly visible, giving it an interesting surface structure.
4. Quarter Sawn Oak Wood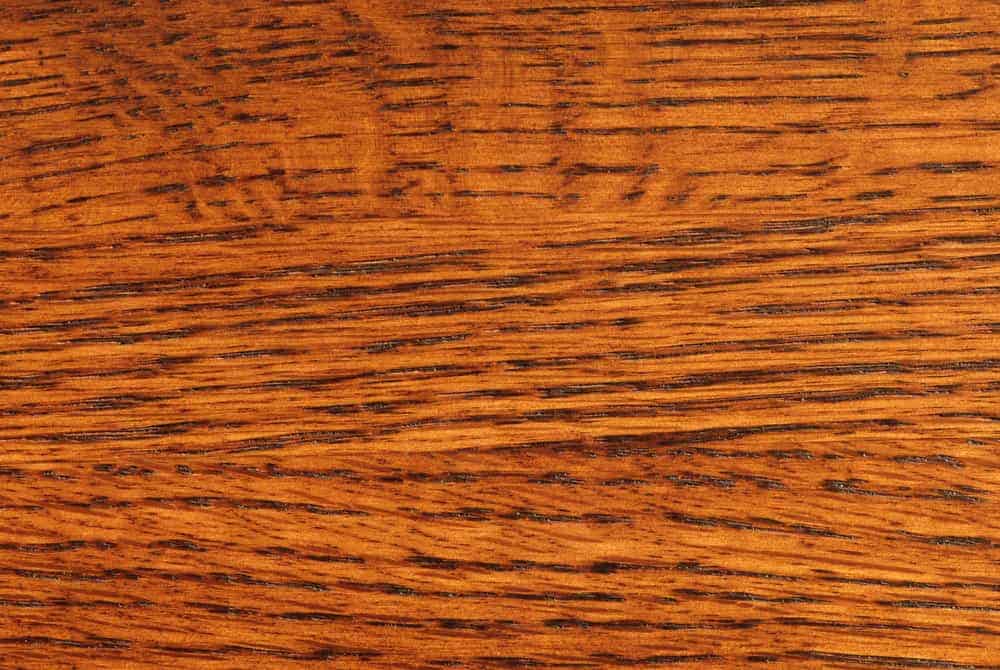 Did you know that there is more than one way of cutting hardwood?
"I thought they're all cut the same?"
Then this is news for you!
Hardwood is cut in 3 ways. Plain sawn, rift sawn, quarter sawn.
Oak wood is best when quarter sawn. It gives out a traditional look, structural integrity and beauty. Because of its orientation at cutting, it has dramatic flecks and rays. It also has a smoother surface due to less distinct grain.
Red or white oak looks remarkable. It is mostly preferred by furniture makers, designers and architects because of its uniqueness.
It was the choice for arts and crafts pieces in the early 20th century. It was also the wood of choice when Gothic furniture was produced in the middle ages.
The quality of this hardwood is amazing. Not only is it resistant to cupping, but it also expands and contracts less. It is the perfect material for moist areas because of its resistance to penetration from moisture and degradation by the elements.
Although cutting it is time-consuming and waste-producing, its qualities make it a better choice than plain and rift sawn oak wood.
5. Black Walnut Wood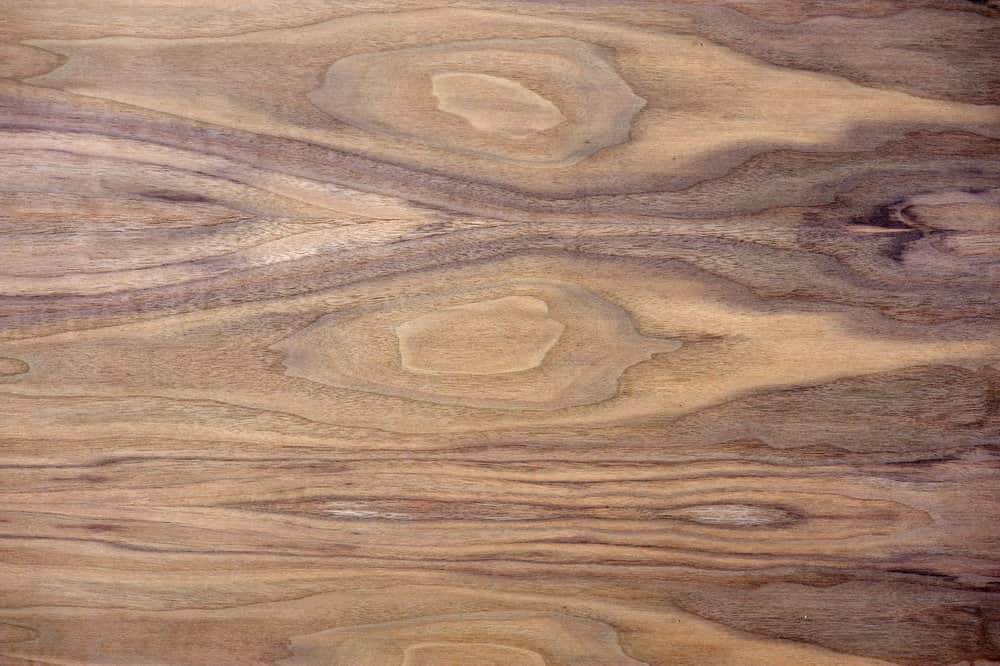 The black walnut tree is known to be one of North America's most valuable and beautiful trees. It is rare due to natural limitations such as size.
Imagine your desk made from this valuable material.
Black walnut can be light pale brown to dark chocolate brown with dark brown streaks.
It sometimes has a grey, purple, or reddish cast.
It's usually straight and has a medium texture with a moderate natural luster. It can sometimes be wavy or curly, with beautiful figures like fiddleback.
It is considered as the king of fashion trends.
Black walnut wood is very durable when it comes to decay resistance. It is also considered dent-resistant.
Aside from fine furniture, it is also used to make oars, flooring, and valuable gunstocks.
Which Wood is Right for Me?
By now, you know a ton of things about wood. You know:
Which types of wood are the most beautiful
Which types of wood will last you a lifetime
Which types of wood are the easiest to modify
So the next question is, which type is right for you?
It is all up to you. By looking at the information I have given, you can choose the type of desk that suits you the most.
Anything made from these precious woods provides quality products.
Wonder "What's the best wood for Adirondack chairs?", check it here!