A good office chair is hard to find and expensive to get. So when you have to move, it's often more efficient to ship your chair rather than buy a new one. Besides, no one wants to leave an office chair just when you've worn it down to the perfect mold!
But to keep your chair means figuring out the logistics of shipping it. Unfortunately, shipping large objects like office chairs isn't as easy as mailing a letter because of the sheer size.
That's why we've put together this guide on the best way to ship an office chair! We researched for you, and we've narrowed it down to the top four shipping services for office chairs.
By the end of this guide, you'll know everything there is to know about shipping an office chair, including packing, shipping, and everything in between!
In general, we found that it's best to choose a shipper that picks up and delivers shipments within a week for a low price, and provides packing and tracking services. Corporations like UPS are best for cross-country or international shipments, while local businesses are better for in-state shipments.
How do you pack and ship an office chair?
There are various ways to pack and ship an office chair. Since packing and shipping can vary depending on what is available to you, we'll break this down into two separate sections.
How do you pack an office chair?
If you don't pack your chair properly, it will most likely get damaged during shipping. Some shipping services have packing services you can avail of, but if you don't want to spend extra, it's best to pack the chair yourself.
You have two choices; either disassemble the office chair and pack the pieces or pack it as it is.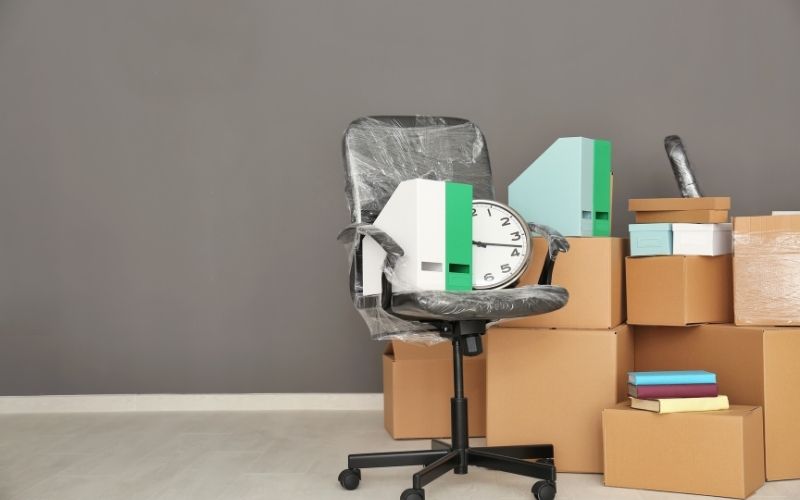 If you can, we recommend disassembling the office chair. This will let you pack it more compactly, which will save you money when shipping.
However, if you feel unsure of your disassembling or reassembling capabilities, it would be best to pack the office chair as one piece.
How do you pack a disassembled office chair?
The best way to pack a disassembled office chair is by using a box and filling materials like bubble wrap , kraft paper , and styrofoam .
How to Disassemble and Repackage any Steelcase Leap Chair for Return.
Once you've disassembled the chair, follow these steps to pack it securely:
Lay filling materials on the bottom of your crate to cushion the disassembled pieces.
Wrap the cylinder and casters in bubble wrap and put them in a corner.
If your chair has arms, wrap them in bubble wrap.
Put the chair frame in the box. Make sure it's not resting on the smaller pieces.
Get rid of any empty spaces between the chair frame and the box with more filling materials.
Put the chair seat on top of the chair frame, standing up vertically.
Finally, put the chair base next to the chair seat, standing up vertically.
Fill the box so there are no empty spaces, then secure the box using strong packing tape.
How do you pack an assembled office chair?
The best way to pack an assembled office chair is by using a heavy-duty, padded moving blanket . The size will depend on the size of your chair, but you should aim for about 3 times the chair's width and twice its height.
Best Way to Wrap Chairs - Tips From A Moving Pro!
Once you have your moving blanket and some strong packing tape, you can follow these steps to securely pack your office chair:
Lay the moving blanket on top of the chair and center it so that the sides are the same length.
Make sure that the blanket only hangs about one foot down from the top of the chair's back.
Secure the blanket to the top edge of the chair's back by taping it down with several horizontal loops.
Press the blanket so it follows the shape of the chair's back and seat.
Pull the sides of the blanket to the back and fold them over each other so they hug the outline of the chair.
Secure the blanket to the bottom edge of the chair's back with more loops of tape. If the arms of the chair are in the way, just go as low as you can.
Secure the blanket to the middle of the chair's back with more tape.
If your chair has arms, tape the blanket from the outermost point of the arms to the back of the chair.
Now you can either lay the chair on the floor and tilt its legs up, or flip it upside down.
If your chair has a cylinder that the legs extend from, fold the sides of the blanket and tape them so they hug the cylinder tightly. If it's long, you may do two or more loops.
Tape the two backmost legs together, making sure the sides of the blankets are neatly folded.
Continue with the rest of the legs, enfolding them in the blanket and taping them together with two at a time.
Depending on how far you're shipping it and the shipping service you use, you may need to pack the chair in a crate similar to how you pack the disassembled office chair.
Alternatively, you can hire a shipping service that will take care of packing for you.
How do you ship an office chair?
Your shipping options will depend on where you live and where you want to ship to, but there are three general types of furniture shipping services: less than truckload, blanket wrap, and air ride truckload.
Less than truckload (LTL) shipping is when crated package is shipped in a truck alongside other packages. This is the most cost-efficient type of furniture shipping and is perfect for crated, disassembled office chairs.
Blanket wrap shipping is when a package is wrapped in a padded blanket then tied securely. This type of shipping is usually carried out with air ride suspension trailers that absorb shocks and is perfect for office chairs that are hard to box.
Air ride truckload shipping is when packages are loaded directly into a truck with air-ride suspension. This is the most expensive type of furniture shipping as it is rarely shared with other shipments, but it's ideal for large, oddly shaped office chairs.
No matter who your preferred shipper is, they will most likely offer these three shipping services. We recommend blanket wrap shipping for most office chairs, especially since they can be hard to disassemble and box.
Can you ship an office chair through UPS?
Yes, you can! UPS has shipping services specifically for furniture.
They offer optional packing services, so all you have to do is drop off your chair at the nearest branch. They also let you insure your shipment through declared value programs, and provide you with in-depth tracking details.
However, their shipping rates vary from branch to branch, so be sure to contact your local store directly.
What is the cheapest way to ship an office chair?
After comparing cross-country shipping rates for a package of 30x30x40 inches and 60 lbs, we found that the cheapest way to ship an office chair is through FreightCenter.
Next came UPS, then FedEx, and finally Ship Smart.
However, the cheapest option depends on what you want in your shipping.
If you want insurance coverage, which is available for FreightCenter and UPS, you'll have additional fees.
If you want the shipper to handle the packing, which is an option for UPS and Ship Smart, that could incur additional fees.
In general, we found that flat-rate services work best if your shipment is very heavy.
We also found that local shipping services, paired with several-day shipping, instead of same-day shipping, tend to offer lower rates.
How do I calculate shipping costs?
First, you need to measure the weight of your office chair once it's completely packed. Don't measure before it is packed since shipping services base their prices on packed shipments.
Next, you need to measure the dimensions (length, width, and height) of your package. Most shipping services accept measurements in either centimeters or inches.
Finally, you can estimate the shipping cost by visiting your preferred shipper's website, calling their customer service, or visiting the nearest branch.
UPS, FedEx, FreightCenter, and Ship Smart all offer shipping cost estimators on their websites. But if you want an exact quote from a shipper, it's always best to call or visit with your chair's exact measurements.
What is the best way to ship an office chair?
After balancing all the factors, we have come to the conclusion that, in general, the best way to ship an office chair is through UPS.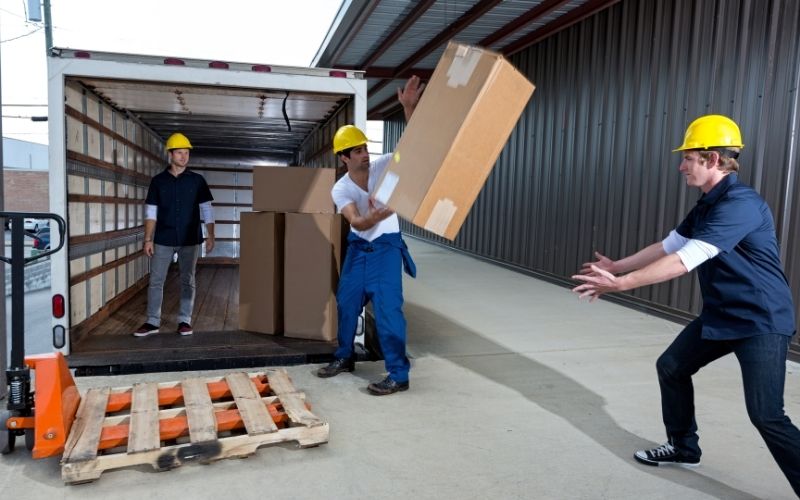 UPS is a trusted company that provides both domestic and international furniture shipping services. They have branches all over the United States, and there's bound to be one near you.
They offer packing services with various packaging for your furniture, including custom crating they build on-location. This can be incredibly helpful if your office chair has a unique shape that's hard to fit into pre-made crates.
They also offer insurance coverage with reasonable prices, and their tracking system lets you keep tabs on the status of your shipment.
Finally, they have established themselves as a reliable company. Although customer service can vary from branch to branch, the fact that it has upheld its good reputation for decades speaks for itself.
To set up a shipment with UPS, you may locate the nearest branch on their website.
To get specific shipping, packing, and insurance rates, we recommend you inquire directly at your local branch since prices may vary between stores.
Conclusion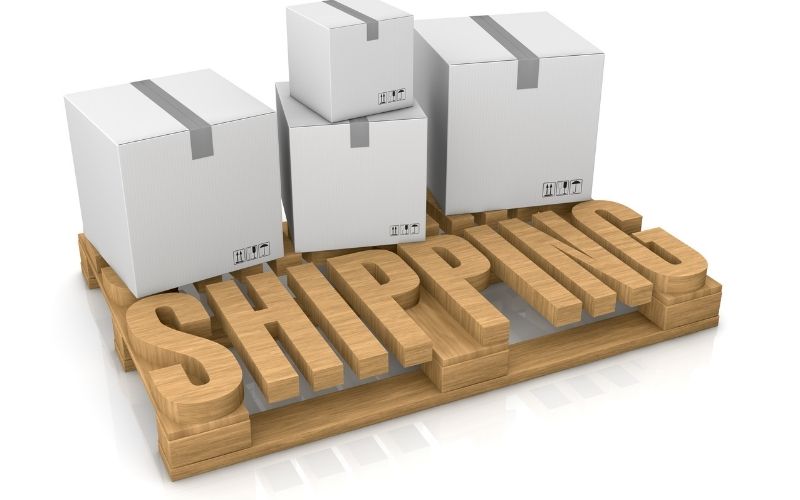 So let's recap everything we've learned!
There are two main ways to pack an office chair by yourself: either disassemble it and pack it in a box, or wrap the chair in a moving blanket. There's also the option of paying a shipper to pack it for you.
There are three main ways to ship your office chair. Less than truckload (LTL) shipping is best for compact, disassembled chairs. Blanket wrap shipping is best for small, assembled chairs. Air ride truckload shipping is best for large, hard-to-pack chairs.
Out of our top four shippers, FreightCenter is the cheapest for cross-country shipments, with UPS and FedEx being affordable, and Ship Smart being the most expensive. Small local shippers are usually also cheap, and flat-rate services tend to be best for heavy office chairs.
To calculate shipping costs, you need the weight and dimensions of your office chair. Most shippers have cost estimators available online, but you should call or visit for exact quotes.
Finally, with affordable rates, packing, tracking, insurance, and reliable service, we found UPS to be the best way to ship an office chair. Prices vary between stores, so it's best to contact your local branch directly.
And now you're ready to ship your office chair! We hope that this guide helped you and that you get to enjoy your chair for years to come.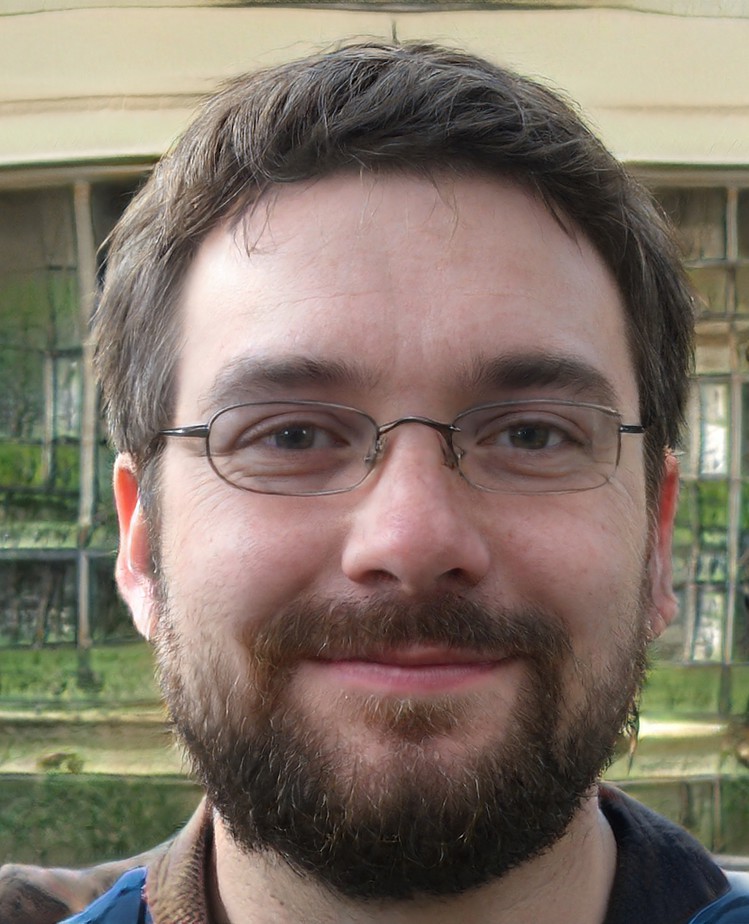 My name is Vance, and I am the owner of To Ergonomics. Our mission is to improve your workflow by helping you create a supportive and welcoming environment. We hope that you'll find what you're looking for while you're here.