Modern-day corporate life requires us to spend long hours seated at our workplaces, in front of computer screens. This can be detrimental to physical and mental health.
The long and tiring sedentary hours at work can cause stress and health issues. While you cannot eliminate work to stave off these problems, you can make a few changes to make your workplace more comfortable.
Sitting in the same spot and maintaining the same posture for seven to eight hours can give you joint pains, body aches, and swollen tissues.
A good office chair can help with these issues. A chair with the right dimensions can help you stay comfortable and prevent aches and pains.
We must consider the user's body type, shape, and size when measuring an office chair. The best way to measure an office chair is to do it with the user seated on it.
But what are the dimensions of an office chair, and how do we measure them?
In this article, we will help you understand the dimensions of an office chair. We will also show you how to measure an office chair and pick the right one for you.
What Are the Dimensions of an Office Chair?
There are three basic office chair sizes:
Small office chairs: These chairs are smaller than the standard office chair and are meant for those who have a smaller or petite stature.
These office chairs are narrower, with a shorter back. The seat pan is also shallower for those with a smaller stature.
Standard office chairs: These chairs are the most common, as they work for most people given their average size.
This is suitable for a large number of people, with slight variations. It can easily bear an adult who weighs 250 pounds.
In terms of height, these office chairs are meant for people who are between 5 and 6 feet tall. Nevertheless, they can always be adjusted.
Office chairs do not have standard dimensions but you will find that most chairs have measurements as seen below:
Height: Between 16 to 20 inches
Width: Between 19 to 21 inches
Depth: Between 15 to 19 inches
Big office chairs: As the title suggests, these office chairs are meant for individuals who are larger in size and height. They are suitable for people taller than 6 feet and can handle different weight capacities, usually up to 500 pounds.
There are tons of options available online and offline to choose from. However, when it comes to office chairs, one should not get distracted by the designs, colors, and patterns. Instead, the priority should be comfort.
It is important to keep in mind that a single chair size doesn't work for everyone. Everyone has a different body type and, hence, varying needs.
It is necessary to find a chair specifically for your needs. You should choose a chair based on your height, weight, and size.
While measuring and deciding on the right office chair, these are the dimensions that one needs to measure.
Seat Height: The seat height is an extremely important feature. It has the ability to adjust the height of the seat as per your preference.
Adjusting the seat height is not only related to the height of the person using the chair but also to the elevation of the desk they are working on.
Ergonomic Office Chair - Seat Height Adjustment
The standard seat height which is about 12-16 inches helps the user maintain an appropriate posture. It allows the seated person to rest their feet flat on the floor with enough room for their thighs to fit under the desk.
Therefore, the height of the seat needs to be adjustable. The standard height of a chair is said to be somewhere between 16 to 21 inches from the floor.
Seat Width: This is the width of the seat pan. It is an important measurement, as this is the region bearing the maximum weight when you are seated.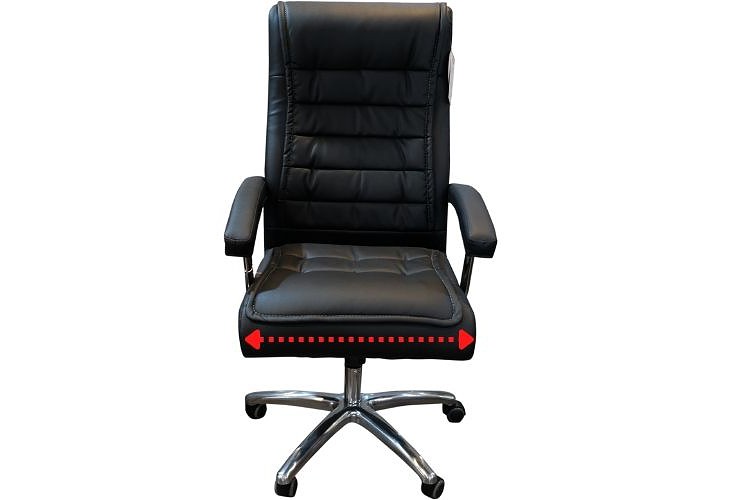 The seat width is always proportional to the corresponding height and width of the chair.
If you are someone with a wider body and are shorter in height, you might have to reconsider your choice of chair.
The average seat width is said to be approximately 17 to 20 inches.
Seat Depth: Seat depth is an important dimension. A good quality, well-designed chair should have enough depth for the user to be able to sit comfortably while leaning against the backrest properly.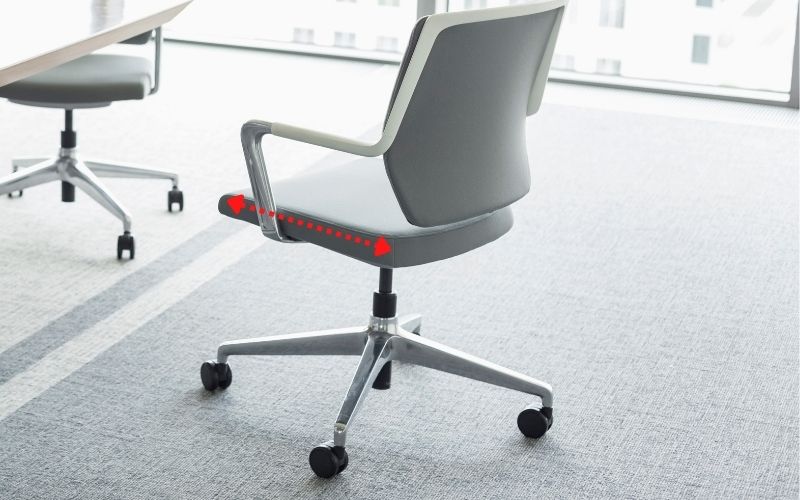 A good office chair has a gap of roughly 2 to 4 inches between the back of your knee and the chair's seat.
The backward and forward tilt is also adjustable, allowing the person to sit with complete comfort.
Backrest Height: Adequate backrest height ensures that your back is not strained and has the right inclination.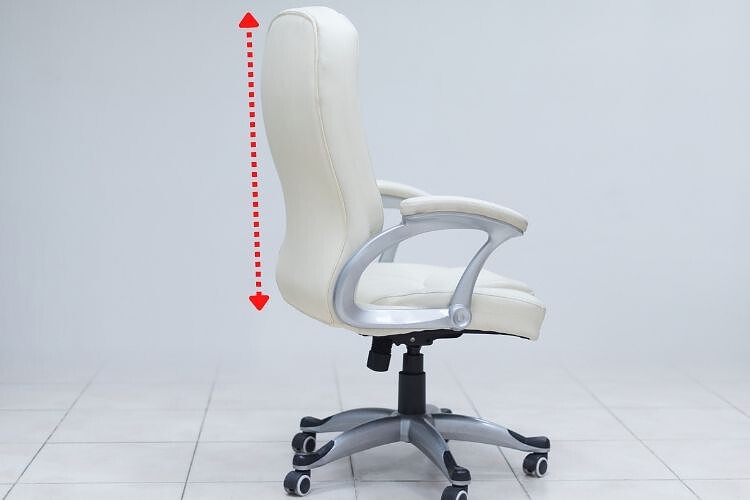 The appropriate backrest height is approximately 12 to 19 inches high.
Armrest Height: Just like your legs and back, your arms also require rest after constantly typing on a computer.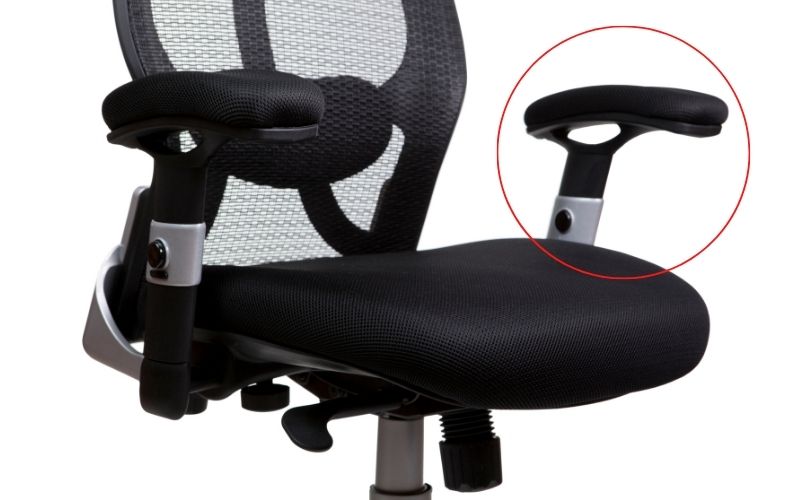 It is crucial to measure the armrest length and height to ensure proper rest for the arms and shoulders.
Most office chairs have an armrest height of 11 to 15 inches. If the armrests are higher than usual, then they may put excessive pressure on your shoulders.
The most commonly seen armrest height is 12 to 14 inches. However, most office chairs today offer adjustable armrest features.
Some Other Office Chairs' Dimensions
Eames Soft Pad Management Chair
Eames Soft Pad Chair Review
This chair stands 34 inches (86 cm) tall, has a seat width of 23 inches (58 cm), and a seat depth of 23 inches (58 cm).
Overall, you can adjust the seat height between 19.75 and 22.5 inches (50 and 57 cm) and the armrest height between 26.25 and 29 inches (67 and 74 cm).
Lino Chair
Lino Chairs are modern office chairs with aluminum, steel, and plastic frames and a variety of upholstery options.
A Lino Chair has a seat width of 27 inches (69 cm), a seat depth of 27 inches (69 cm), and an adjustable overall height of 40-44 inches (102-112 cm). You can adjust the Lino Chair's seat height from 16.75 to 20.75 inches (43-53 cm).
Cosm Chair
Cosm Video by Herman Miller
Cosm Chair (High Back) is the chair with the highest back, making it ideal for tall people who need upper back and shoulder support.
It measures 45-51.25 inches (114-130 cm) in height, 26.75 inches (68 cm) in width, and 26.75 inches (68 cm) in depth. You can adjust the seat height from 14.8 to 21.4 inches (38-54 cm) and the armrest height from 7.3 to 11.7 inches (19-30 cm).
Conclusion
It is important to know the dimensions of your office chair.
Keep the pointers in this article about the dimensions of an office chair in mind, and remember that a properly measured office chair will help keep fatigued sore muscles and aching joints at bay.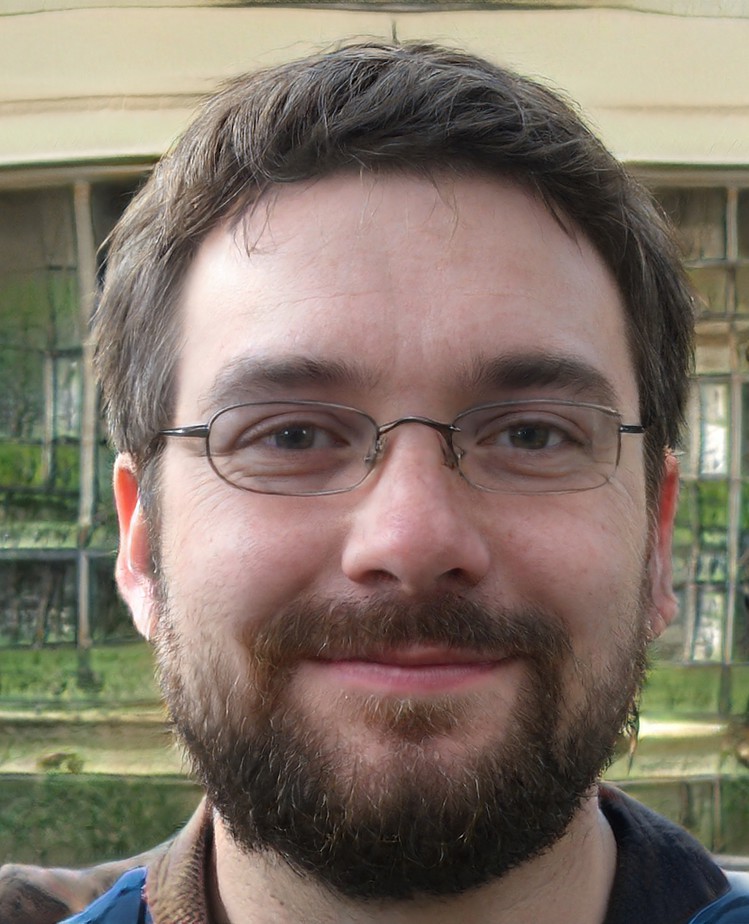 My name is Vance, and I am the owner of To Ergonomics. Our mission is to improve your workflow by helping you create a supportive and welcoming environment. We hope that you'll find what you're looking for while you're here.