Studying religiously is a good habit until you have to sit down for several hours or pull an all-nighter. Prolonged sitting can cause several health problems such as neck, shoulder, and back pains and other serious complications, including heart disease and diabetes.
However, there are ways to alleviate body aches. Apart from regular movements, having a well-set-up desk and a proper chair can provide comfort and support.
Today, we will talk about office chairs and their benefits. We will answer your questions on what types are best used for studying and give you tips on how to create healthy study habits.
So, are office chairs good for studying? Yes, office chairs are no longer a luxury but a necessity for students who spend at least eight hours a day studying.
An office chair can contribute to a student's overall health and well-being by improving posture, reducing back pain, improving blood circulation, and boosting productivity.
Are office chairs good for studying?
You might think that using just about any chair for studying won't hurt, but while many people think similarly, using one well-suited for tasking and prolonged sitting can make a huge difference.
Unlike the regular chairs that we typically have at home, such as armchairs and ladderback dining chairs, office chairs allow mobility and adjustability. They are built for comfort, designed for people who sit all day at work, making them a great seat of choice for studying.
Because office chairs usually have several adjustable parts, they accommodate different body shapes and heights. Many good office chairs also provide ample support and reduce strain on three body sections: head/neck, upper back, and lumber.
Many office chairs are suitable for studying upright as well as when you are leaning forward or back. They make almost every seating position comfortable, so you don't have to worry about back or neck pains when cramming for an exam.
What kind of chair is good for studying (long hours)?
There are different types of office chairs.
This section will go over three kinds and reveal which type of office chair is most suitable for studying long hours.
Forward Tilting Chairs
Sale
Chairs with forward-tilting mechanisms give users a more personalized seating experience by allowing them to change the seat angle by tilting it up or down.
For students, studying involves writing or reading a textbook, which requires the upper body to lean forward on the desk rather than remain upright. Office chairs that can tilt forward can make a huge difference as they naturally direct your gaze slightly downwards without putting much stress on the back.
When they get tired while studying, students who use regular chairs usually tip their chairs forward so that the back legs of the chair are lifted off the floor. Forward tilting chairs make this move easier without the risk of falling over while also providing comfort.
Forward tilting chairs have been known to reduce lower back fatigue as the motion rotates your pelvis forward and declines your thighs. They are best for short to medium study sessions.
The Sidiz T50 above is one of the best affordable forward tilting chairs you will find online. The front of the seat pan has a downward slope that best suits students who like to lean forward when they study.
Mid Back Chairs
Sale
A Cornell University study suggests that the optimum sitting angle while studying is 15 degrees from an upright position. This makes mid-back chairs an ideal choice.
A mid-back chair does not have a headrest, with a height that is slightly lower than your shoulders. It offers adequate support for the mid and lower back.
Mid-back office chairs are also great for short to medium study sessions.
The WorkPro MidBack Quantum 9000 above is one of the best mid-back office chairs in the market. It is known as the closest alternative to the best-selling office chair on the planet, the Herman Miller Aeron.
High Back Chairs with Headrests
Sale
Finally, the best type of chair to use for long study periods is a high-back chair with a headrest, especially when properly configured.
A high-back office chair has a taller backrest that supports your head, neck, shoulders, upper back, and lumber. Some high-back chairs have backrests that go as high as 30 inches or over.
High back chairs offer a good height that conforms to the spine and minimizes spinal pressure. They are also designed to cradle your head, especially when you lean back in a relaxed position.
Studying for many hours on end often causes you to slouch or slump over, adding tremendous pressure to the cervical spine. High-back office chairs will help you avoid the "C" shape and improve your posture.
If you're looking for an affordable high-back chair with a headrest, the Sihoo M57 above is one you may want to look into. It comes with a breathable mesh finish and full ergonomic features.
For a video on the best types of chairs for studying according to ergonomists, watch this:
Best Types of Chairs for Studying (According to Ergonomists)
Compare gaming vs office chair for studying

A common question people ask when looking for good study chairs is "Which is better, a gaming or an office chair?"
In this section, we will compare the two and help you figure out which type of chair suits you better.
With regards to features, gaming chairs and office chairs have a few similarities. For example, both types usually have an adjustable seat height and rocking feature.
However, the two also have several differences. For one, office chairs are usually plain and simple, while gaming chairs have flashy racing-style aesthetics.
Also, gaming chairs always come with cushioned or padded seats that provide comfort, while some office chairs come in other materials such as mesh.
Mesh office chairs require little maintenance and are pretty durable, though, and the material allows ventilation through the backrest.
Furthermore, while there are mid-back office chairs, all gaming chairs offer full back support. Other features that are not always available in office chairs but are common among gaming chairs are adjustable armrests, reclining backrests, and adjustable lumbar support.
A major downside with gaming chairs, however, is their headrests. Unlike high-back office chairs that come with headrests with tilt and height adjustments, gaming chairs usually only have small pillow headrests that support the head.
Also, because of the leather material and cushioned seats, some people with poor posture may find gaming chairs uncomfortable at first. Usually, gaming chairs take a bit of getting used to, but like shoes that need to break in first, they become more comfortable with continued use.
Gaming and office chairs both have advantages and disadvantages, and both can be highly ergonomic. In the end, it all boils down to your budget, needs, and preferences.
Based on the overall benefit, both types of chairs are suitable for studying. Choosing between a gaming chair and an office chair will boil down to your budget, needs, and seating preference.
Tips for Creating Healthy Study Habits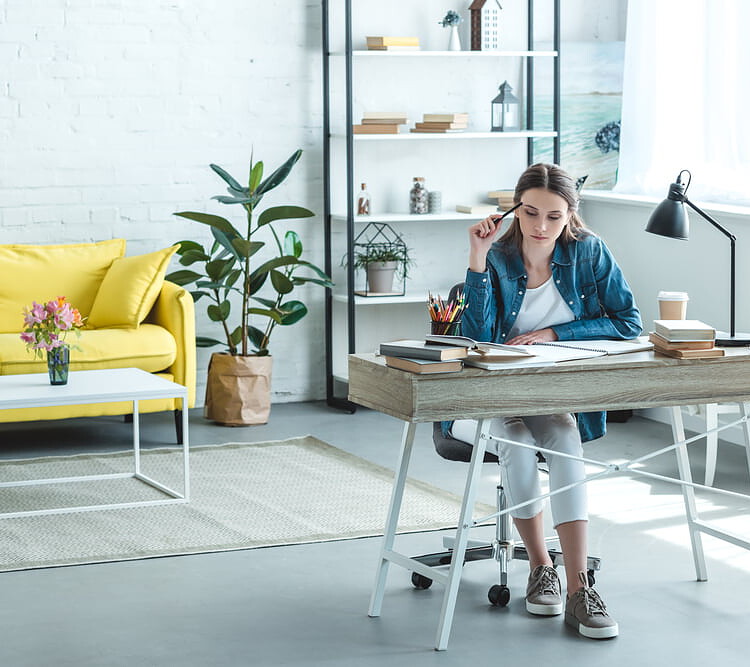 Apart from getting a nice and comfortable chair for studying, you should also practice good study habits. Not only will they help prevent the common effects of prolonged sitting due to studying, but they will also help you become more productive.
Here are a few tips for creating healthy study habits:
Eliminate distractions by eating before you start your study session and turning off your mobile phone, or at least putting it on airplane mode.
Adjust your lighting. Lighter environments keep you awake, while spaces with darker lighting make you feel sleepy.
Set an ideal room temperature. Surely, there is no one temperature that suits everyone, but a room that is too warm can make you feel tired and uncomfortable, and one that is too cold may make you feel restless.
Remember to hydrate. Keep a pitcher of water near you, and remember to drink a glass every hour.
Take quick breaks. While it may be tempting to finish everything in one sitting, you will be much more productive if you pause every once in a while and stand up, walk, or even stretch while seated.
Conclusion
It's completely normal for people to experience back pains and other body aches when sitting for long periods. In fact, a Boston University study shows that a whopping 85% of students suffer from back pains.
Something as simple as using the right type of chair, however, can make all the difference.
A good office chair may cost more than a regular one, but you can be confident that you won't need to purchase another one soon because they are sturdy and built for long-term use. Most of them also come with warranties, so you can save on repair costs should there be malfunctions.
Office chairs also benefit a variety of users as they are designed for all. Whether you are a student, a gamer, or an office worker such as a call center agent, there is a chair that fits your workspace as well as your body type.
The best benefits you can get from an office chair, though, are improved overall health and productivity. So if you are someone who has been suffering from back pain or other similar issues due to prolonged sitting, it's the best time to invest in a good office chair.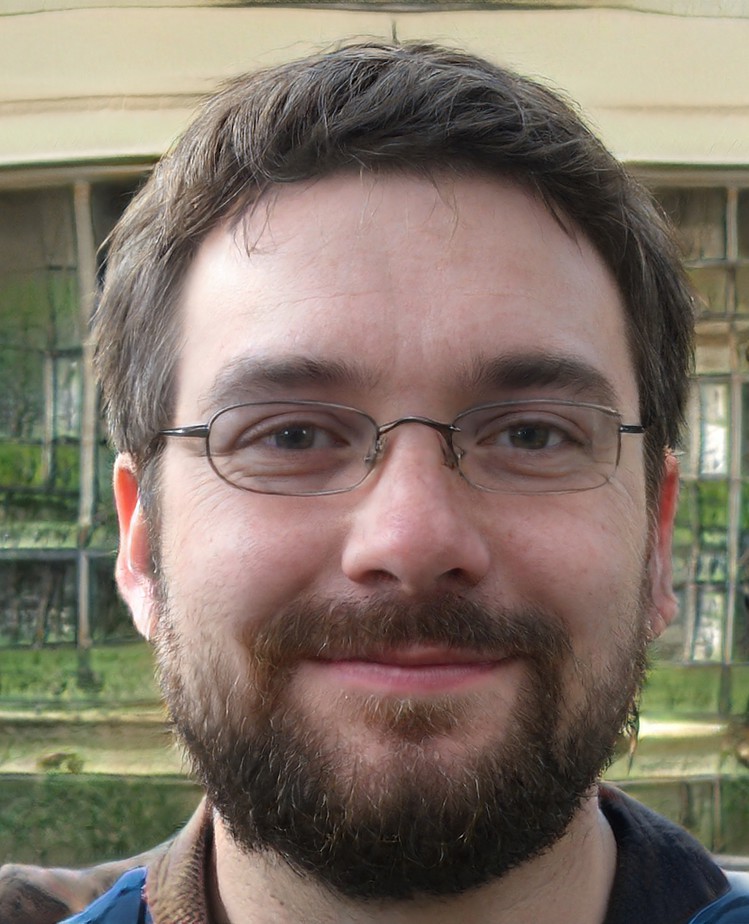 My name is Vance, and I am the owner of To Ergonomics. Our mission is to improve your workflow by helping you create a supportive and welcoming environment. We hope that you'll find what you're looking for while you're here.