Are you about to revamp your office space and change your furniture? If you've been experiencing discomfort and pain at the workplace, you are probably wondering if your high office chair needs a footrest.
Footrests are a savior, especially for people who want to ergonomically optimize their workspace without burning a hole in their pockets. Occupational experts recommend high chairs with footrests for people with desk jobs.
They help prevent poor posture, reduce back pain, neck strain, knee discomfort, leg stiffness, and reduce health risks like the development of varicose veins.
Most of us are still unaware of the many wonders of footrests. This comprehensive article will help you understand the benefits that footrests offer. Read ahead to know more.
Do You Need an Adjustable Footrest on a High Chair?
Yes, an adjustable footrest is recommended for anyone who uses a high chair.
High office chairs are built for comfort, so most are constructed with an in-built, adjustable footrest to give you enough space to place your legs and rest your feet. The chairs that do not come with a footrest pre-attached to the chair require a separate adjustable footrest.
When you sit on a high chair without a footrest to rest your feet on, you might find yourself crossing your legs. Various studies suggest that sitting cross-legged for more than three to four hours a day can result in a lateral pelvic tilt or a forward head posture. To prevent this from happening, you must frequently switch between crossing your legs and laying your feet flat on the ground or resting them on a platform.
When you have an adjustable footrest, you are allowed more leg and ankle movement. You do not stay in a static position for too long, which promotes proper blood circulation and decreases the possibility of blood pooling or vein thrombosis.
Who Needs a Footrest?
Anyone who uses a chair without an attached footrest for long hours, especially at the workplace, needs a footrest.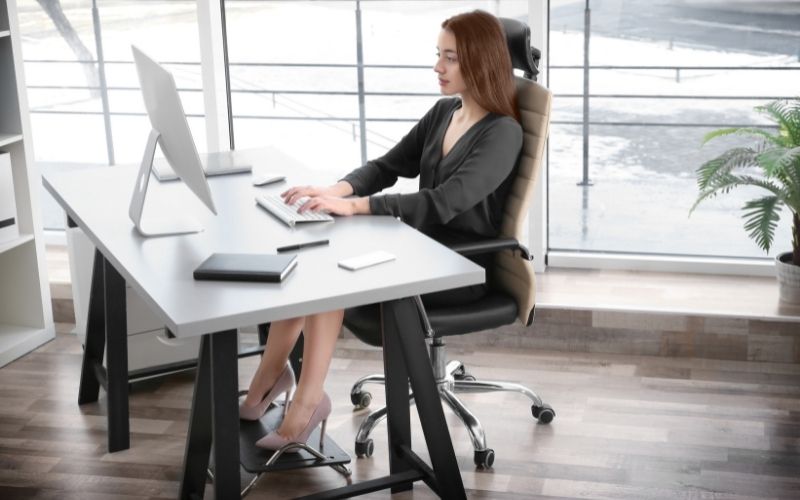 Footrests are not designed to cater to people of a certain height; they are designed so everyone can benefit from them. This is also why adjustable footrests are a better alternative to non-adjustable footrests because they allow you to elevate and rest your feet at a comfortable height for your body.
Besides using a footrest, it is important to use it at a correct angle. An adjustable footrest allows you to position your feet at an angle that prevents swelling and keeps you from dangling your feet in the air.
Why Do You Need a Footrest?
You need a footrest to help you maintain the right posture, reduce back pain and neck strain, promote comfort, and reduce health risks.
Helps Correct Your Posture
When you sit on your chair, staring at your computer for eight or more hours a day, you neglect your posture. A footrest can help keep your body aligned, distribute equal weight across your body, and reduce slouching.
Reduces Back Pain and Neck Pain
With poor posture comes unbearable neck and back pain. This can severely impact your productivity levels and overall well-being. If you want to reduce the strain on your back, neck, and legs, don't forget to add a footrest under your chair.
Promotes Comfort at Your Workplace
The more comfortable your workstation is, the more productive you will be. Comfort can make a huge difference, and a footrest provides the much-required relief during the daily grind.
Reduces Health Risks
Sitting with our legs in an uncomfortable position can compromise our efficiency and productivity at work.
If you spend prolonged hours seated on a chair, you may experience a myriad of issues like back pain, neck strain, discomfort in the knees, poor posture, stiffness in the legs, and the development of varicose veins. To prevent these issues, a footrest is a must.
Is a High Chair Really Necessary?
No, high chairs are not necessary but incredibly beneficial. Now whether you should purchase a high chair or not depends on your expectations of a chair and your office requirements.
If you are skeptical about purchasing a high chair and want to know if it would be a worthy investment to consider, here are a few benefits of a high chair to help you decide.
Pros
Important: All these benefits apply to a high chair with an in-built footrest.
Cons
If your chair does not come with a pre-attached footrest, you'd have to spend more to get it fitted with one. In whole, it would increase your overall investment in the chair.
The chairs are too bulky to easily carry and transport from one place to another.
If you like quirky and colorful furniture for your workplace, a high chair would not make the cut. There are a few color and size options for the chair, and they have an executive appeal.
Not ideal for compact office spaces as the chairs can be huge and tough to fit.
Conclusion
We hope that you now consider adding a footrest to your workstation so that not a single day goes by in distress and discomfort. A footrest is not mandatory, but getting one can definitely enhance your space, productivity, and efficiency like no other office product can.
We also suggest combining your footrest with an ergonomic office chair and a desk for the best results.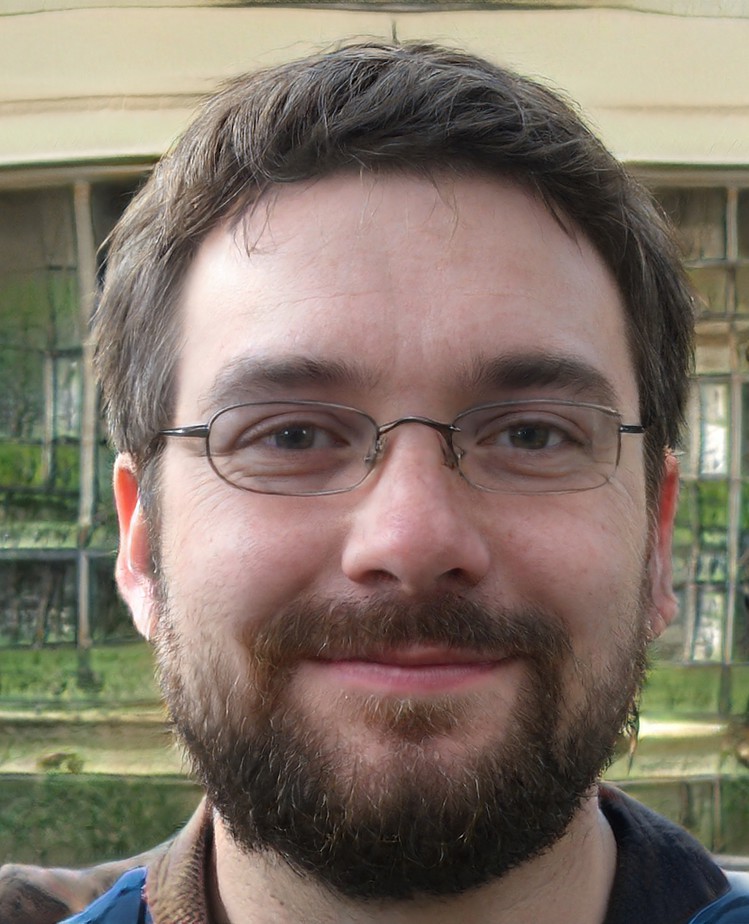 My name is Vance, and I am the owner of To Ergonomics. Our mission is to improve your workflow by helping you create a supportive and welcoming environment. We hope that you'll find what you're looking for while you're here.