Have you ever wondered how much time you spend sitting on a chair? You'd be surprised. An average person sits down around 1,900 hours a year.
And we're just talking about the time you spend working. It doesn't include the hours you spend with your kids on the sofa or when you're winding down after a long day by watching a movie.
When you're thinking of things to invest in, clothes and electronic gadgets should be the only ones you consider. Your seat — especially your office chair — should be on that list. Unfortunately, most people spend more time (and money) on desks.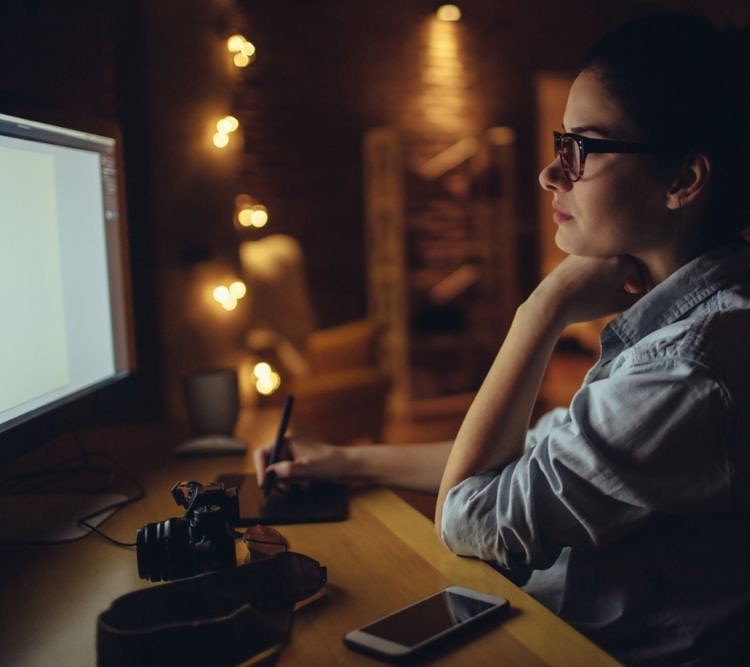 Now is our chance to change that.
The good news is there are so many types of chairs to choose from nowadays. Gone are the times when our options were limited to transferring one of the seats from your dining room to your desk, so it doubles as an office chair.
With several choices, however, comes a need to be more discerning. After all, the prices of office chairs vary, depending on their brand, model and material. If you're going to invest in it, you may as well ensure you're spending good money on the right thing.
We can't tell you which chair you should buy, but we can show you what's out there. Below is a comparison between cheap and expensive office chairs. We'll look at different aspects such as build quality, warranty, price, and customization.
This way, you'll have a better idea of what's worthy of your investment.
What's Considered as a Cheap Office Chair?
Even if we're talking about something at the low end of the spectrum, you have to remember that it's still an office chair. It means cheap may not be CHEAP.
Low-cost office chairs typically cost less than $200. They have several features found in ergonomic chairs, albeit not at the level that may give you long-term comfort. They provide adjustable features, though these are typically limited. They use foam, mesh, and plastic, but it's the quality that may leave you wanting more.
Cheap office chairs may begin to deteriorate quickly. Don't expect them to feel the way they did when you first bought. All in all, you should only expect a few years out of a chair like this.
What's Considered as an Expensive Office Chair?
High-end office chairs cost more than $1,000. You may think it's expensive, but manufacturers built these chairs to last. They often come with an extensive warranty period — some coverages are as long as 12 years.
They typically have the most adjustable features, allowing you to indulge your preferences. It's also worth noting that you can customize expensive office chairs from their casters to their mesh.
There is currently an active used-chair market, proving that expensive office chairs feel like they did when you first bought them. People can purchase 10-year-old high-end office chairs because they still feel comfortable and work well after a decade.
Here's a side-by-side comparison between cheap and expensive office chairs.
Areas of Comparison
Cheap Office Chairs
Expensive Office Chairs
Shipping and Assembly

Ships ground and has limited packaging (cardboard inserts and plastic bags to help protect products)
Most likely to sustain damage

Shipped via ground and has pristine packaging
Very little chance of damage

Assembly

You put everything together
It will have the most number of screws
Assembling typically takes anywhere between 15 minutes to half an hour, depending on how adept you are

Open the box and roll it out
Arrives fully assembled

Affordability
Warranty

Shortest amount of coverage, most number of exclusions
Warranty ranges from 1 to 5 years, with a shorter duration for specific parts such as foam and fabric
Replacement parts will be sent to you free of charge but you will have to install these yourself
The warranty typically covers up to 250 lbs.

Warranty can be more than 10 years
Coverage is for the entire chair, not just particular parts
The warranty typically covers up to 300 lbs.
A technician comes to do the repairs if you live near a dealer; if not, you'll have to send your chair to them and manufacturers cover all shipping costs

The length of the warranty is indicative of how long the manufacturer thinks their products will last
Build Quality

Smallest casters which are meant for medium to low pile carpets
Base has a basic design and is made of plastic
Uses a basic mesh. It's not very flexible and won't conform to your body. The material is breathable but course
Uses off the shelf parts, so you'll notice these don't seem to fit the way they should. It uses low-end plastic and it doesn't have a very nice overall look

Usually have large casters, allowing it to roll smoothly
Uses a custom-molded design
Uses high-quality mesh, making it very flexible. It's very breathable and conforms to your body. It's also the least abrasive
Has a high-end look. Its parts function smoothly and fit together perfectly — there are no parts that shake or wiggle

Adjustments

Has a basic center-tilt mechanism, which causes your knees to go up. It may cause you to hit your desk
Adjustments include those for seat height, back height, arm height

Recline is smoother
The number of adjustable parts vary per model but are more than those in a cheaper option

Customization Available

All parts can be customized

Sample Model
RealSpace MGTC 200
Aeron by Herman Miller
As you can see, the most significant difference between a low-cost office chair and an expensive one is in its build quality. The other areas, such as warranty and price, are based on this.
When you're choosing what to purchase, consider these three areas — your preferences, your budget, and how often you use your office chair.
If you have a minimal budget or don't use your chair very often, you can go with a cheaper choice. A mid-priced chair (something that costs somewhere around $700) would already be considered a splurge.
However, if you use your chair six to eight hours a day, having a cheap chair may become more of a liability than an advantage. You may end up replacing it every couple of years, which may end up more expensive in the long run.
Choosing to go with an expensive office chair means investing more money upfront, but you get one that's guaranteed to last for decades (and giving you the same level of comfort after ten years or longer).
Are Expensive Chairs Worth It?
Think of it this way. You repair and keep expensive chairs, not replace them. While purchasing a cheap office chair seems like the most money-saving option, you'd be surprised how much you'll save if you choose otherwise.
Imagine spending $200 every two years to replace your seat. After eight years (assuming you bought your expensive office chair for a high of $1,500), you would have already spent $1,600.
And we're just talking about actual dollar value. If you include the amount of time and effort you showered on a low-cost chair, from when you first assembled it to when you had to repair it, it's no contest.
When you consider all things, you probably should have just purchased a high-end chair when you had the chance.
Should I Splurge on an Ergonomic Chair?
Studies show around 80% of people experience back pain at some point in their lives. Most people attribute it to overexertion or lack of exercise, which are both accurate. Do you know, however, that the way you sit is a contributing factor?
It is why ergonomic chairs have gained popularity, especially in recent years. With people starting to work from home and more jobs requiring long hours in a sitting position, investing in a good, quality office chair is no longer a luxury. It's become a need.
Your chair should fit you, not the other way around! And that's what an ergonomic chair offers you.
Although ergonomic chairs may be more expensive than other office chairs, it comes with its own set of benefits. Here are the most common reasons why splurging on an ergonomic chair may be a worthwhile investment.
It improves posture and reduces back pain.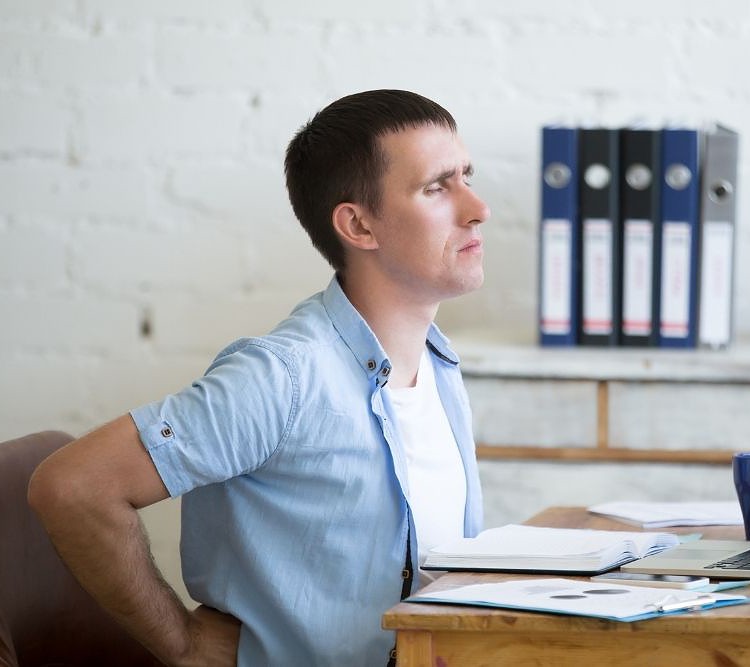 You forgo the correct posture when you use a seat that doesn't fit your body. If you spend several hours in this position, tension is kept on your back muscles and ligaments, leading to back pain.
Ergonomic chairs offer lumbar and neck support. You can adjust its height and tilt to your unique size and body type.
It offers more comfort.
Your comfort level remains high over a long period if your body is supported well. It typically results in less fatigue and stress.
It makes you more productive.
Discomfort often becomes a source of distraction. Sometimes we spend more time looking for a position that makes us feel relaxed than completing our deliverables.
If you take away this distraction, you can focus on what needs it most — the tasks at hand.
It allows for a better quality of work.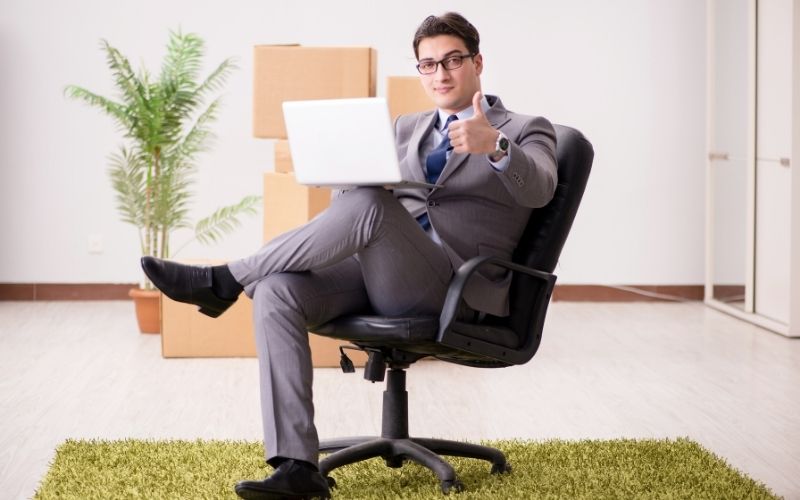 Being comfortable in your seat frees you from feeling frustrated and stressed. It allows you to get into the zone quicker, which typically results in better work output.
It's not just the amount of work that's affected — it's also the quality.
The Wrap Up
Whether you choose to go for a cheap or an expensive office chair is your decision to make. After all, it's your time and effort that you'll be investing.
Either decision has its benefits and drawbacks. In the end, it depends on what your priorities are.
Is shelling out more money a non-negotiable, or is it something worth risking? Will you be using the office chair for the long term, or is it something that only needs to last for the next two years?
These are questions only you can answer. Couple that with the information shared in this article, and you're sure to come to a decision that suits your needs best.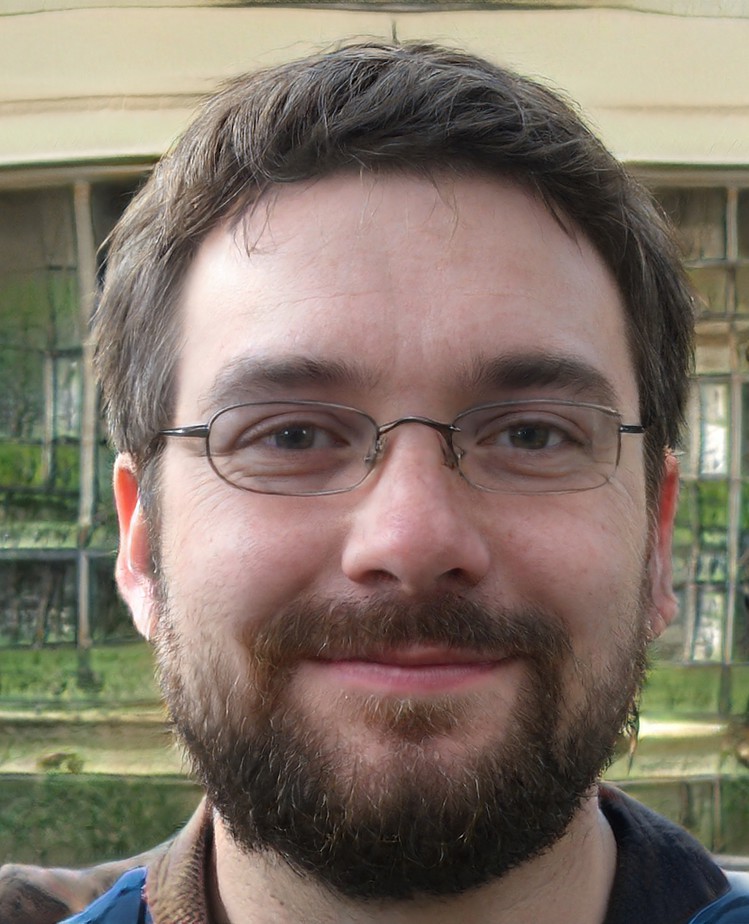 My name is Vance, and I am the owner of To Ergonomics. Our mission is to improve your workflow by helping you create a supportive and welcoming environment. We hope that you'll find what you're looking for while you're here.