You have a big trip planned to see some family members, or you're headed for a sunny vacation in the next couple of months. But you have so many questions about how to board a plane if you are in a wheelchair.
If you are in a wheelchair and need to get on a plane, airports have aisle chairs or small wheelchairs to help you board the aircraft.
With the help of trained airline staff, they help move you from your chair into the aisle chair to board the plane, get off the plane, and use lavatory services if needed.
Keep reading to learn more about what to expect regarding wheelchairs on airplanes.
Can You Take a Wheelchair on a Plane?
Yes, you can take a wheelchair on a plane; however, you cannot sit in a wheelchair on a plane.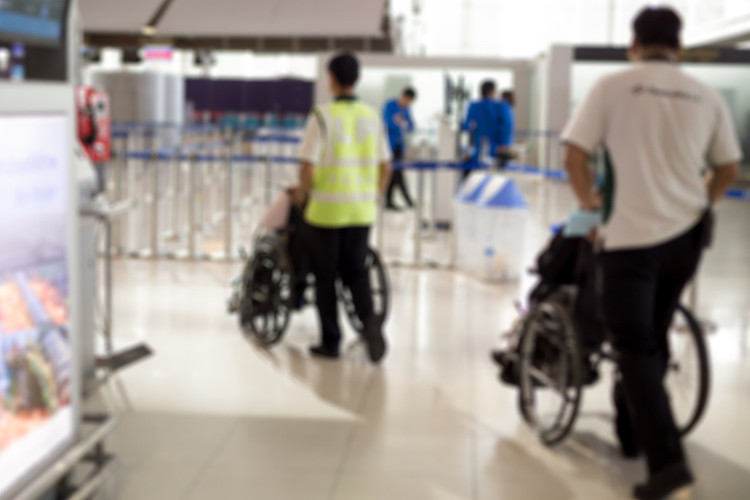 Airlines are required to transport personal wheelchairs in an aircraft. Your wheelchair may be any size or weight, as long as it fits into the wheelchair storage in the plane's cabin or inside its cargo compartment underneath the aircraft.
The Air Carrier Access Act mandates that airplanes must have a section on the aircraft to store manual wheelchairs that are collapsible/folding. This mandate pertains to planes that hold 100 seats or more.
Keep in mind that this manual wheelchair storage space is on a first-come, first-serve basis. If there are multiple passengers with disabilities, there may not be enough space in the cabin to hold your collapsible wheelchair.
This cabin section for manual wheelchairs may not be available on smaller planes, and you may be required to store your wheelchair underneath the aircraft.
Do You Have to Pay to Take a Wheelchair on a Plane?
No, you do not need to pay to take a wheelchair on a plane. Airlines are required to provide free transportation for your personal wheelchair.
♿️WHEELCHAIR TRAVEL✈️: Check-in: Security: Aisle chair: Special Assistance: Transferring: Toileting
If you are bringing multiple wheelchairs with you for recreational purposes, there may be an additional charge. United Airlines ensures they accept all types of wheelchairs at no cost, in addition to your checked baggage.
Can You Stay in Your Wheelchair on a Plane?
No, you cannot stay in your wheelchair on the airplane. Buses and trains have made changes to make it easier on wheelchair-bound people, but airlines lag behind the times.
Airplane attendants are specially trained to take care of your needs. Whether you are non-ambulatory or semi-ambulatory, they are required to assist you with:
Moving you to and from your seat to get on and off the plane
Opening food packages and identifying foods
Moving you to and from lavatory services
Loading and retrieving your carry-on items
Although you cannot stay in your wheelchair on board the plane, airline staff want to do as much as they can to make your time on the plane as comfortable as possible.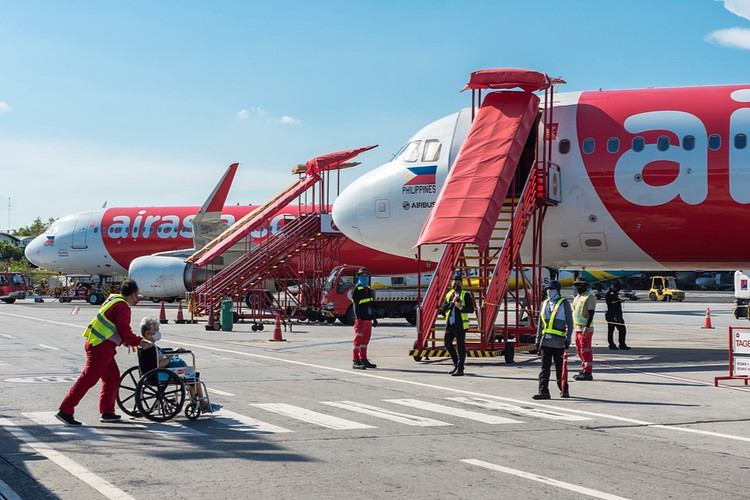 How Do Wheelchair Users Use the Restroom on a Plane?
The aisle chair we briefly spoke of at the beginning of this article is responsible for helping you to and from the restroom on an airplane. If you need assistance, there are trained flight attendants to help move you from your airplane seat into the aisle chair.
An aircraft that holds more than 100 people must be equipped with an onboard aisle wheelchair.
However, if the plane is smaller or is considered a narrow-body airplane, you must inform the airline (at least 48 hours in advance) that you need an aisle wheelchair on the plane to help you to and from the bathroom.
Wheelchair-accessible lavatories, according to U.S. law, are only required on wide-body airplanes with dual aisles.
If you want a wheelchair-accessible bathroom guaranteed, look for plane tickets for wide-body planes like the Boeing 747, Boeing 767, Boeing 777, Boeing 787, Airbus A330, Airbus A340, Airbus A350, and Airbus A380.
♿️FLYING SOLO AS A WHEELCHAIR USER LONDON - LA✈️ | 🔴LIVE TOILET FOOTAGE & MUCH MORE....
For the easiest access to lavatories, opt for a seat on a plane that isn't the first row in any class of service. The seats in these rows have immovable armrests that make it more difficult for you and anyone assisting you to and from the bathroom.
Summary
Non-ambulatory and semi-ambulatory passengers get on planes by the use of aisle chairs.
There are trained staff members that assist people with disabilities from their wheelchairs to the aisle chair, on and off the plane, and to and from the bathroom if needed.
There are a lot of rules and regulations surrounding wheelchairs on airplanes, and you should stay informed about your rights under the Air Carrier Access Act of 1986 (ACAA).
Check out this Wheelchair Users' Guide to Air Travel to better understand what to expect with wheelchair services on your upcoming flight. Be prepared and know what to expect before you fly!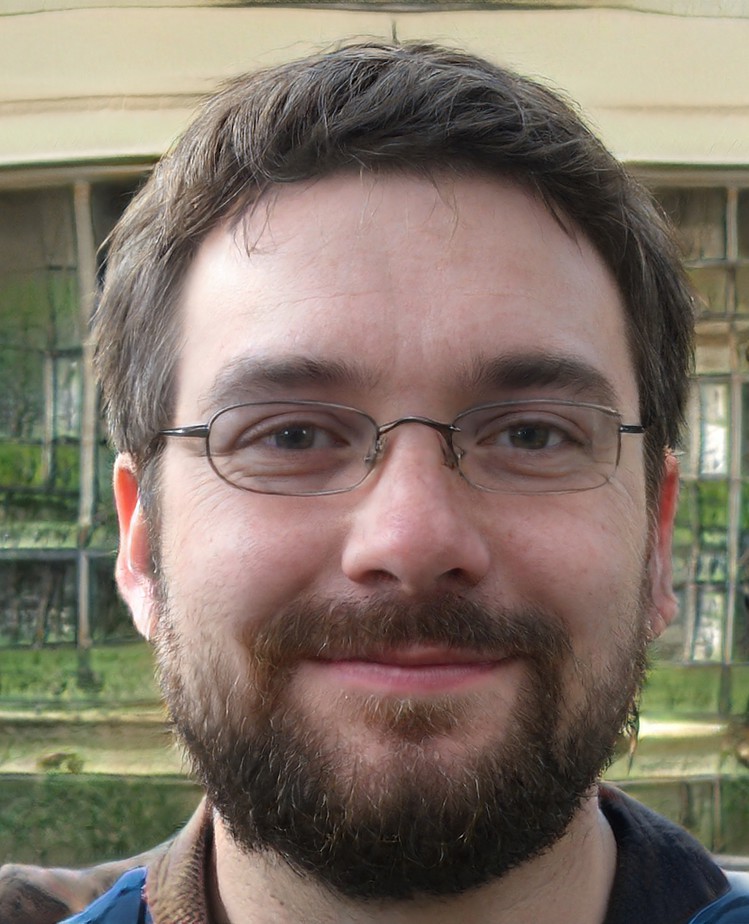 My name is Vance, and I am the owner of To Ergonomics. Our mission is to improve your workflow by helping you create a supportive and welcoming environment. We hope that you'll find what you're looking for while you're here.