Are you caught between a regular office chair and a task chair?
Do you wonder which one will give you the best working experience?
Or maybe you're wondering what exactly the differences between these two chairs are!
Well, you've come to the right place.
In this article, I'll show you:
4 key differences between task chairs and office chairs
4 reasons you need a task chair
3 of the best task chairs that you've just got to check out
Let's dive in!
The 4 Key Differences Between Task Chairs and Office Chairs
What is a task chair?
A task chair is a functional office chair. It is specialized to produce maximum comfort in a workspace.
You may not think that choosing a good office chair is important.
But think again.
Making this choice will give out long-term effects on your daily routine.
So, you should dig deeper into knowing the key differences between both task chairs and regular office chairs.
Allow me to show you then.
1. Task Chairs are a Lot Better in Quality
How do you spot good build quality in chairs?
Moving parts.
Check the arms, tilt, and wheels to see how they feel.
Regular office chairs often have weak materials and can easily break over time.
On the other hand, task chairs are built with better plastics.
On top of that, the foam and seat cushions are much more comfortable. You can sit as long as you'd like without worrying about flattening them out.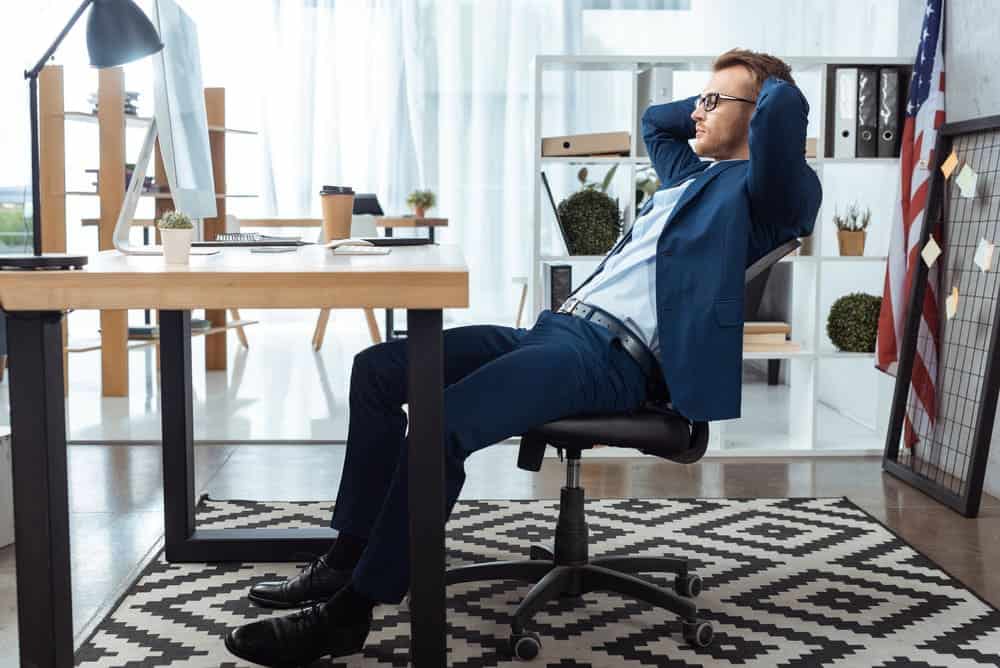 2. Office Chairs are Stiff, Task Chairs are Flexible
Office chairs are quite stiff. You can't move the arms in and out, and the reclining tilt can't be adjusted.
Even if there is a knob, you'll have to turn it over and over again before you get any changes.
Meanwhile, task chairs have responsive knobs that make it easy to adjust to your body type.
You can change the seat depth and height, plus make more adjustments that are right for you.
3. Task Chairs Come in All Colors and Designs
A regular office chair can never make your office stand out from others.
It only comes in one or two bland color options and has very limited styles (only mesh or faux leather).
However, the color and fabric of a task chair can be customized. You can even change the color of the base and frame.
Aside from the color customization, you can also choose the wheels that would match either your solid surface or your carpet.
4. Office Chairs Will Save You Cash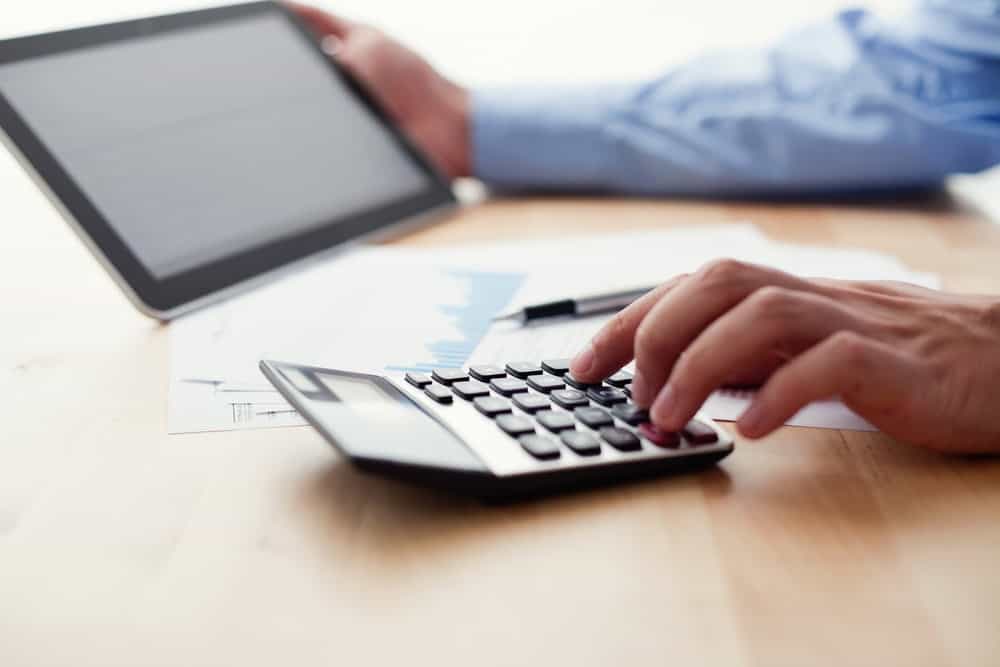 Do I need an expensive task chair?
It's true, task chairs cost an arm and a leg.
But it's a given, right? The more features it offers the more it costs.
If you're looking for a chair to sit on only for a few hours, then regular office chairs will do.
You can get a basic entry-level office chair starting at incredibly low prices.
What Are the Benefits of a Task Chair?
Did you know that the average person spends more time on their chairs than in bed?
Studies show that the normal office worker sits about 12 – 15 hours a day!
Shocking right?
So, if you're going to spend this much time in a chair, why not invest in comfort?
Let me show you the advantages of buying a task chair.
1. Prevents Pain
Your regular office chair is hurting you.
According to Scientific American, Inc., sitting on a wrong chair can be lethal.
80% of Americans suffer from back pain.
If you sit on a chair for a long time with bad posture, you can get musculoskeletal injuries. It's when your disc tears which result in extreme back pain.
Not only that, but you can also get poor blood circulation, fatigue, and increased body fat.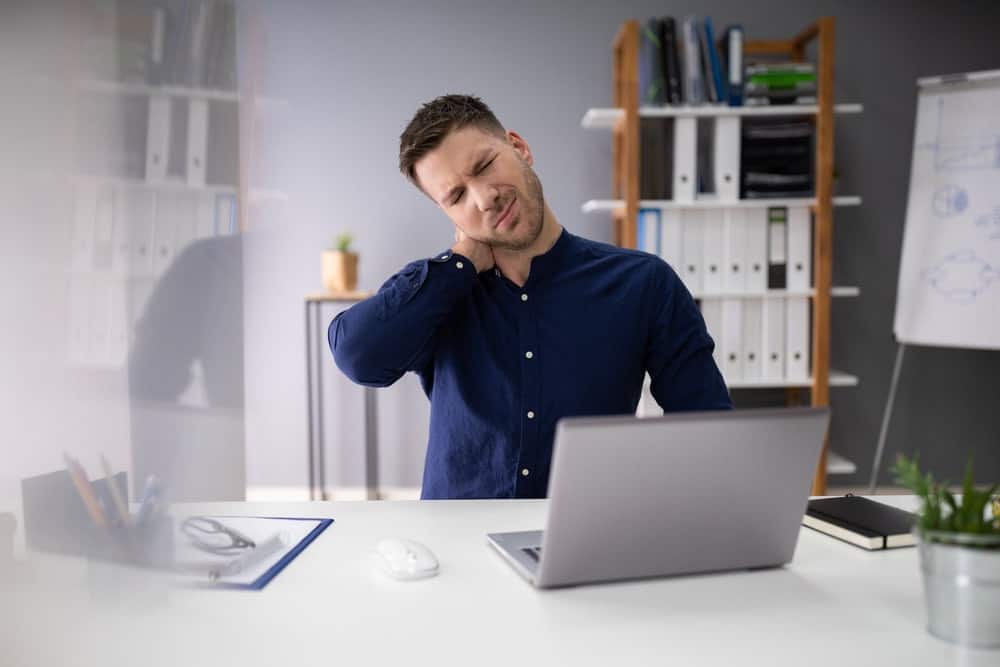 Want to avoid all those risks?
Easy.
Task chairs come with a wide range of comfortable settings.
They also have great lumbar support which keeps your spine in place.
All these allow you to find the perfect setup that suits your body perfectly.
2. Creates a Professional Environment
There's nothing wrong with your office having a generic look. But if you want to make it professionally presentable then a task chair will not disappoint you.
If you want a low-cost way of making your workspace look smart then get a task chair.
There are a lot of different designs and colors available in the market.
On top of that, you can even customize the color and fabric to match the theme of your office.
3. Boosts Productivity
If you use a regular office chair, then there's a big chance that you will get pain and discomfort.
Working in that state is like going to war with injuries.
This will only result in poor-quality work.
According to Quill Lincolnshire, Inc., sitting comfortably will give you energy throughout the day. Plus, it will allow more oxygen delivered to your brain.
It also promotes mental alertness, better breathing, and better circulation.
Using a task chair will keep you performing at your best and creating high-quality work.
4. Improves Employee Wellness
Another benefit of a task chair is its ability to improve employee wellness.
Investing in high-quality products for your employees sends a message that you care about them.
If you show that you care for your workers, they become more productive and initiative.
Trust me, this will create a working environment that's almost perfect!
My Top 3 Task Chairs
Want a task chair?
You'll find that there are dozens of them for sale.
But don't worry, I've got you.
Here are my 3 favorite task chairs in the market today.
1. Herman Miller Mirra 2 Task Chair
What we like:
It's highly configurable.
It's built to last.
It's shaped for dynamic support.
It responds to the simplest movements.
What we don't like:
This chair is fully assembled when delivered which is more likely to be damaged.
The Herman Miller Mirra Task Chair is built to provide the support that moves with the user.
It's packed with features to provide maximum comfort. But it still has a lean and athletic form.
2. HON Entire Mesh Task Chair
What we like:
The cushion is firm and comfortable.
Good posture is part of the package.
The armrest can easily be adjusted.
It's budget-friendly.
What we don't like:
The HON Entire Mesh Task Chair is more affordable than most task chairs. Though it's inexpensive, it offers a bunch of benefits.
This is the perfect chair to lean back, get comfy, and get down to business.
3. Duramont Ergonomic Adjustable Office Chair
What we like:
It's very easy to install.
It's built with materials made to last.
There are a lot of adjustment options that cater to your needs.
It's worth every penny.
Its comfort is not to be underestimated.
What we don't like:
The chair has a strong chemical smell.
The Duramont Office Chair is full of features that give maximum comfort.
And if you're on the heavier side, there's nothing to worry about. This is because every inch of it is made of the highest quality materials.
These are my top 3 picks. But there are so many other great task chairs out there.
If you want a good task chair, look for one that has:
Impeccable design
Exceptional Ergonomics
Responsive Height Adjustment
Functional Armrests
Extravagant Seat Comfort
Closing Thoughts
We now know the key differences between task chairs and office chairs.
Regular office chairs are more affordable, but not intended to be used for a long time due to the lack of comfort features.
Meanwhile, task chairs will keep you comfortable even after long periods of sitting. They're specifically built for user comfort. But of course, they come with a price.