So you have been complaining about stiff fingers, sore wrists, and painful shoulders for a while now, and your friend suddenly suggested that you try out an ergonomic keyboard.
You've never heard about this product, let alone seen what it looks like. It makes sense that you're feeling a little bit confused.
"What are ergonomic keyboards?" is a question that is probably running through your mind right now.
Well, we're here to talk about that!
If ergonomic keyboards are something you are curious about, then keep on scrolling!
What Are Ergonomic Keyboards?
Ergonomic keyboards are, well, keyboards. Just like with any "normal" desktop keyboard, they have keys and commands that you use when working on your laptop or PC.
But unlike regular keyboards, ergonomic keyboards were designed to fit the user.
You may notice that with regular keyboards, you often need to adjust your own body to maintain your comfort or make typing less uncomfortable.
An ergonomic keyboard, on the other hand, is specifically designed to meet the comfort needs of its users. That is why if you look up ergonomic keyboards on Amazon, you'll find products that have weird or awkward-looking shapes.
Take for example this Perixx Periboard 512 Ergonomic Split Keyboard.
It may look like an abstract piece of art for those who are starting their ergonomic keyboard journey, but the way it is designed is to keep your hands in their natural resting state.
What do we mean by that?
Try resting your hands on your work desk. Don't apply any pressure or force them to lay flat. You will notice that the inside portion of your hands tends to arch up. THAT is your natural resting state.
And that is something many ergonomic keyboards are designed to maintain.
Many of us go about our workdays, not realizing that we also injure ourselves by straining our fingers as we type. Keeping your wrists in an "unnatural" position for long hours increases your risk for RSIs like carpal tunnel syndrome.
Don't want that? Then maybe it's time for you to check out ergonomic keyboards!
Why Do People Like Ergonomic Keyboards?
Okay, but why do people like ergonomic keyboards? Why are friends and co-workers quick to recommend them when the topic of discomfort is brought up?
Let's talk about those!
To start off, a standard keyboard is not 'that' bad. We're not writing this article to diss or "throw shade" at normal keyboards.
It's just that ergonomic keyboards have obvious benefits that many people, especially office workers and gamers, can get behind.
It Is Designed for Heavy Use
The target clientele for ergonomic keyboards is those who use their computers daily. These are people who are more prone to keyboard-related injuries and fatigue.
And ergonomic keyboards are there to help make life more comfortable for them.
Ergonomic keyboards indeed tend to be pricier than the "normal" rectangular ones you get in your local electronics shop.
But thanks to the materials used in their creation, you can rest assured that your keyboard will last you a while — unless it gets smashed to pieces, of course!
Helps Support a Healthy Posture
Because of how they are designed, you can rest your wrist in their natural posture while you type. This encourages proper shoulder alignment, leading to a better sitting posture while you work.
Many ergonomic keyboards also have extended surfaces where users can fully position their wrists while they type.
For reference, check out this X9 Performance Ergonomic Wireless Keyboard.
It Increases Productivity
Because you can maintain a relaxed posture while you're typing, you no longer need to strain your fingers just to type out words or make command shortcuts.
This can then result in lesser discomfort and faster typing speed!
Portability and Convenience
Another thing people love about ergonomic keyboards is their portability. Ergonomic keyboards come in many different shapes and sizes to accommodate the different needs of their clientele.
So if you are always on-the-go, working in different locations almost every day, an ergonomic keyboard can make your life so much easier.
And when we say you can bring your keyboard anywhere, we mean anywhere!
Take a look at this mini Lightsalt Kurve Ergonomic Mechanical Keyboard. Doesn't it scream "PORTABLE"?
FAQs
So, did this article convert you to ergonomic keyboards yet?
We're kidding!
You don't have to hop on the bandwagon if you don't want to. But, if you're contemplating getting an ergonomic keyboard but still have a few questions that need answering, here are a few FAQs that may help!
1. Does my keyboard have to be ergonomic?
No. You don't have to buy an ergonomic keyboard. The important part is that you are satisfied with the keyboard you currently have right now.
But we do encourage you to give it a try!
2. Do ergonomic keyboards really help?
Yes, they do. There have been many studies that show that ergonomic keyboards do help increase and prolong the comfort of their users.
But you have to test it out yourself!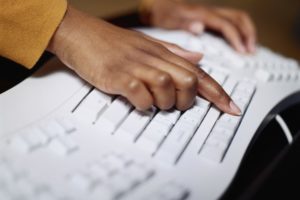 3. Are ergonomic keyboards worth the price?
Well, that depends. If you can find the perfect ergonomic keyboard for you, then yes, it's worth all the money spent.
But you don't immediately have to buy an expensive keyboard if you're just starting out. There are many options that will be able to fit your budget.
4. Can I still use an ergonomic keyboard even if I travel a lot for work?
Yes! Ergonomic keyboards come in all sorts of shapes and sizes! You can purchase small, travel-friendly ones to suit your jet-setting needs.
Conclusion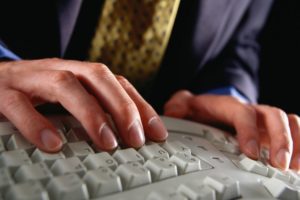 We talked about what ergonomic keyboards are and why there is such a big cult following for them.
We also talked about how ergonomic keyboards help keep your hands in their natural resting state while you type.
Now our question is, are you getting an ergonomic keyboard? What brand?
We would love to know all about it. So make sure to chime in the comments section below!