It isn't a Steelcase office chair if it isn't packed with awesome features.
Everything from full adjustability to top-notch support, Steelcase has got it.
It's no wonder that the Steelcase Leap and Think office chairs grabbed a lot of attention.
But when considering these two office chairs, a question will naturally pop up…
Which is better?
We're here to answer this question.
We'll compare the Steelcase Leap with Steelcase Think in 6 categories. Then, we'll reward a winner in each category. This way, you'll be able to tell which one is better.
Are you ready? Let's get started!
Steelcase Leap vs Think: the complete comparison guide
The 6 categories we'll be comparing are based on what people look for in an office chair.
These are:
Price
Material
Design
Features
Comfort
User Scope
Let's take a closer look at each one.
1. Price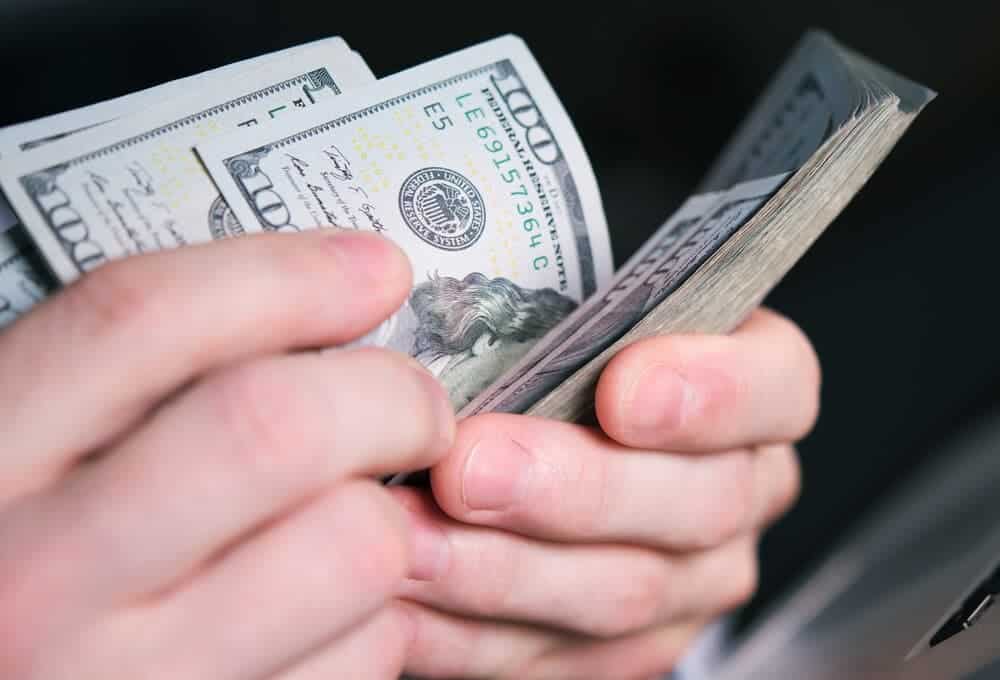 The price of an office chair is a big factor. I mean, you can't buy what you can't afford.
Unfortunately, both Leap and Think are rather pricey.
Steelcase Leap
The starting price point of the Leap is a few hundred dollars.
This price, however, can go up or down.
If you include add-ons – new casters, a headrest, material, etc… – the price will increase. To reduce the starting price point, you can remove the armrests if you don't really need them.
Check here for the Leap's price:
Sale
Steelcase Office Chair, Blue - 5" Cylinder
The Leap is Steelcase's #1 Ergonomic office chair. Available in the standard size Leap 300 Weight Capacity or...
Live Back technology that allows the back of the chair to mimic the movements of the spine.
4-way highly adjustable arms move in height, width, depth and pivot to better support the neck and shoulders
Steelcase Think
The Think's starting price point is a few hundred dollars cheaper than the Leap.
Again, that can increase with add-ons and decrease with no armrests or less adjustable armrests.
Check here for the Think's price:
Steelcase Think 3D Licorice Mesh Fabric Chair
Back mesh and Connect seat fabric are 100% polyester
Wheels for carpet flooring
Ergonomic chair – this chair height model includes adjustable seat depth, fully adjustable arms, adjustable...
Winner: As it's more affordable, the Think wins this round.
Read more: Review Steelcase Leap V1 vs. V2
2. Material
What type of material do you want in your office chair?
Fabric, leather, mesh…
Good news! Both Leap and Think offer material options.
Steelcase Leap
Leap users can choose from 2 materials – fabric and leather.
Since these are the 2 most common office chair materials, you can't go wrong with them.
Steelcase Think
You get a 3rd material option with the Think.
Fabric, leather, and 3D mesh.
The advantage of the 3D mesh is that it keeps users cool on humid days and avoids excessive sweating.
Winner: Think wins again this round with its 3 material options as opposed to Leap's 2.
3. Design
Judging design is tricky.
Some people say the simple design of the Leap is unmatchable. While others argue that Think is the best-looking office chair out there.
Needless to say, the best design will depend on what YOU think looks better.
Steelcase Leap
Steelcase focused their Leap office chair's design around aesthetics.
Its tall, narrow backrest gives it a sleek look. Its thin but highly-comfortable paddings make it look more professional.
The heavy-duty nylon makes it lighter and easier to push around. The grids at the bottom of the outer backrest shell allow air to pass through the material.
The Leap appeals to people with its simple yet effective design. Not too basic, not too over-the-top.
Steelcase Think
The Think also has a simple yet effective design. But Steelcase took a different direction with its overall look.
For this one, the backrest and seat are wider.
Also, the mechanism stuck to the seat shell has a bulky design.
Another difference that stands out is the outer backrest shell.
The backrest has flexible plastic grids from top to bottom. These keep the 3D mesh material sturdy and comfortable at the same time.
Winner: It's a draw. As we said, the design will depend on what looks better to YOU.
4. Features
What makes Leap and Think so popular?
Their awesome features!
Both are fully adjustable, able to fit a wide scope of users.
You'll notice that they're almost the same. However, there are a few differences.
Steelcase Leap
Steelcase designed the Leap to be customizable, down to the smallest detail.
The recline and back tension have their own adjustment levers. Users get to adjust the recline and tension separately to fit their preferences.
And, there are 5 recline positions to accommodate users hard at work, taking a quick nap, or talking on the phone.
Of course, there's the highly-praised 4-way adjustable armrest. The height, width, depth, and inward and outward pivot fits all users tall and short, fat and skinny.
The Leap even has an option to adjust the lumbar support firmness! Whether you prefer firm lumbar support or not, you get to make that decision.
What did we say?
Customizable down to the smallest detail.
The only thing you can't adjust is the back height. Even so, its backrest is already pretty tall at 25".
For all the Leap's features, check out this video:
Leap chair - adjustability
Steelcase Think
The Think, on the other hand, was designed to be semi self-adjusting.
The recline and tension share the same lever with 4 recline positions. Nearly upright, halfway upright, fully reclined with resistance, and fully reclined with no resistance.
The idea of a semi self-adjusting office chair is brilliant as you don't need to adjust every small detail.
However, some users complained that they wanted a midpoint recline position. Also, they wanted to be able to adjust the tension themselves. Others complain that there's no upright lock position.
Remember, though, that these are subjective matters that differ from person to person.
That being said, even these users had no complaints when it came to the 4-way adjustable armrest, adjustable lumbar, seat depth, weight capacity, etc…
Winner: the Leap is a clear winner as it's customizable down to the smallest detail.
5. Comfort
Comfort is also tricky to judge as it's a subjective matter.
What's comfortable for some might not be for others.
So to see whether the Leap or Think came out on top, we've gathered a lot of reviews to compare the 3 comfort points – seat, lumbar, and armrest.
Steelcase Leap
When it comes to seat comfort, the Leap does an exceptional job.
85% of users had no complaints about sitting on it for 8-12 hours a day. Which is amazing, considering its thin padding.
This says a lot about the quality of its foam.
Another thing users love is the flexible seat lip. It shifts along as they change leg position, reducing leg pressure.
The Leap's backrest also got high ratings from users.
With its LiveBack technology, it moves and flexes with you. All while keeping the lumbar support in place.
Not to mention, the ability to adjust the lumbar support and its firmness to fit anyone's needs.
And, it's no surprise that the armrests were a big hit as well with their adjustability and soft-to-the-touch paddings.
Steelcase Think
Most Steelcase Think users also had no discomforts with the seat and armrest.
However, the backrest was another story.
The biggest flaw is its limited recline. Users only have an option to recline up to 123°, which lowers the Think's comfort level.
As we've mentioned, there's no option to choose the tension and no upright lock position.
There are even some users that complained about the flexible plastic grids at the back. They say these grids dug into their upper back.
Other than those, the majority of Think users say the backrest is everything they were looking for.
Winner: Steelcase Leap. But again, this is a subjective matter that'll depend entirely on YOU.
6. User Scope
Finally, there's the user scope.
How many body types can fit into the same office chair?
Does the office chair fit into YOU or do you have to fit into the office chair…
Steelcase Leap
Because of all its features, the Steelcase Leap can fit a majority of the population.
Male, female, fat, skinny, tall, short…
Here's a table showing you the feature specs to the Steelcase Leap:
| | |
| --- | --- |
| Seat Height: | 15.5" to 20.5" |
| Seat Depth: | 15.75" to 18.75" |
| Recline | 96° to 135° |
| Adjustable Lumbar: | 5.25" to 10.25" |
| Armrest Height: | 7" to 11" |
| Armrest Width: | 12.75" to 20" |
| Armrest Depth: | 3" retractable |
| Armrest Pivot: | 30° inward/outward |
Steelcase Think
Yes, the Steelcase Think can also fit a wide scope of users!
Here are the feature specs to the Steelcase Think:
| | |
| --- | --- |
| Seat Height: | 16.5" to 21.5" |
| Seat Depth: | 15.5" to 18" |
| Recline | 111° to 123° |
| Adjustable Lumbar: | 6" to 10.25" |
| Armrest Height: | 7" to 11" |
| Armrest Width: | 14" to 21.25" |
| Armrest Depth: | 3" retractable |
| Armrest Pivot: | 30° inward/outward |
Winner: Draw. Both can fit a wide range of users with different body types.
Final Verdict
Now it's time to answer the question…
Which one is better?
Let's review the winner of each category:
| | | |
| --- | --- | --- |
| Category: | Steelcase Leap: | Steelcase Think: |
| Price: | 🥈 | 🥇 |
| Material: | 🥈 | 🥇 |
| Design: | 🥇 | 🥇 |
| Features: | 🥇 | 🥈 |
| Comfort: | 🥇 | 🥈 |
| User Scope: | 🥇 | 🥇 |
From this table, we see that both Steelcase Leap and Think are equal. But since the Leap won the more important categories (features and comfort), we'd say it's better than the Think.
However, the only one who can really answer that question is YOU.
Are you leaning toward the more expensive but better-features Leap office chair? Or do you prefer the more-affordable-with-similar-features Think office chair?
Conclusion
So what will it be…
Steelcase Leap or Steelcase Think?
Whatever you choose, you'll surely end up with great quality, full adjustability, and maximum comfort.