There's nothing like a good office chair to keep you comfortable for long sitting periods.
Everyone knows Steelcase office chairs welcome a wide scope of users. Not only that, but it also offers the best ergonomic office chairs today.
With Steelcase's popularity, two of its office chairs are getting a lot of attention – the Leap V2 and the Gesture.
To be sure, both office chairs provide awesome comfort, support, and posture. But this begs the question…
Which one is better?
It's hard to say.
But this won't stop us from making a side-by-side comparison for you.
By the end of this article, you'll know all differences which will help you select the "better" one for YOU.
Are you ready? Let's get straight to it!
The Complete Comparison
When it comes to buying office chairs, there are 6 things to consider.
Price
Warranty
Quality
Features
Comfort
Design
We'll be using these points to compare the Steelcase Leap V2 to the Steelcase Gesture.
1. Price
Yes, you get everything you need (and more) with the Leap V2 and Gesture.
Unfortunately, their prices can be a real turn off.
But if you're determined to get one or the other, the question of "what costs more/less" is important.
Steelcase Leap V2
The Leap V2 has a more affordable starting point.
The price increases for add-ons such as casters, upholstery options, headrest, armrest, etc…
Check out the Leap V2's price here:
Steelcase Gesture
The Gesture's price starting point is above the Leap. It gets even more expensive with add-ons.
Check here for Steelcase Gesture's pricing:
Winner: Leap V2 as it's more affordable.
2. Warranty
Steelcase offers the best warranty in the industry.
When you buy any of their office chairs, you get a lifetime warranty for the chair's frame. And a 12-year warranty for the other parts.
The chair's frame refers to the base, seat shell, outer back shell, and underside of the armrest.
The other parts include the mechanism, gas cylinder, casters, foam padding, etc…
Winner: Draw. Whether you choose Leap V2 or Gesture, you'll enjoy these great warranties.
3. Quality
What's one way to know if an office chair is high-quality?
Its components are custom-made for that specific chair.
Steelcase Leap V2
That's true for Steelcase Leap V2. There's no mass production with this company.
Since each component is carefully put together, it can last for a long time. Around 12-15 years with intensive use.
Steelcase Gesture
You get the same quality from the Gesture. However, it's SLIGHTLY better than the Leap V2 for one reason.
The mechanism stuck to the seat shell exposes fewer mechanical parts. These keep the parts safely out of sight.
Winner: Steelcase Gesture with a one-point lead.
Read more: Steelcase Leap vs. Think
4. Features
The features are the reason why the Leap V2 and Gesture allow a wide scope of users.
Tall, short, fat, skinny…
You name it, they most likely can fit into these office chairs.
Their features are similar. But there are small differences.
Let's take a look at those differences.
Steelcase Leap V2
All the Leap V2's features promise that "the chair will fit YOU, not the other way around."
With this office chair, you get the basic adjustments, seat height, recline, tilt tension, etc…
But Steelcase is never satisfied with just the "basics". Which is why they added a whole lot more.
First, you get a superior armrest.
We can confidently say it's the best armrests in the industry! (We'll talk more about this later)
Then, there's the adjustable seat depth.
Don't you hate it when the seat is too short it feels like you're gonna fall out when you lean forward…
Or, the seat is too long you can't keep your feet planted on the ground…
Well, with Leap V2, you can adjust the seat forward/backward to get the perfect distance for your legs.
What else? It can carry a whopping 400lbs and has 5 recline positions!
The only thing that's missing is adjustable back height. But that's nothing compared to what YOU DO HAVE WITH THE LEAP V2.
Check out this video showing you the Leap V2's adjustments:
How-To: Adjust The Steelcase Leap Chair
Steelcase Gesture
The Gesture offers the same as the Leap V2. Except, it has a more ergonomic armrest and seat depth adjustments.
The Gesture's armrest stands out because its width goes 10in wide. More options for different users!
To get a clear picture of that (and the other adjustments), check out this video:
How-To: Adjust The Steelcase Gesture Chair
If you think the Leap V2's seat depth option is unmatchable. You should know that the Gesture's seat depth goes a step further.
It's a lot more convenient for users as you can adjust it while sitting.
There's no more need to stand up and use your hip to slide the seat pan forward or backward.
Aside from those, the features are more or less the same. Still, these small differences can have a big say on which office chair you get.
Winner: If we had to pick a winner, we would go for the Gesture.
5. Comfort
Judging comfort is tricky. I mean, it's a more subjective aspect to office chairs.
Some will swear that the Leap V2's comfort is unmatchable. While others feel more comfortable in Gestures.
We'll do our best to help you decide what'll be more comfortable for YOU.
To do that, we're going to analyze reviews for the 3 comfort points – seat, backrest, and armrest.
a. Seat Comfort
Whenever we sit for hours, our butts are usually aching by the end of the day.
We can't stress this enough: seat. comfort. is. a. must.
The Leap and Gesture have some of the best seat comfort ratings among office chairs.
Steelcase Leap V2
The Leap V2 is highly praised for its quality foam.
Other office chair seats that keep users comfortable for 8-12 hours usually have a 3in padding. Leap V2 was able to match that rate with only a 2in padding.
This speaks volumes of the quality and type of foam Steelcase uses for their office chairs.
Also, Leap V2's flexible seat lip was a hit as it significantly reduced leg pressure.
Just imagine. You never have to feel that numb, painful feeling in your legs ever again!
Of course, since comfort is subjective, there were 1 or 2 complaints that the seat was too hard.
Steelcase Gesture
Because the Leap was such a big hit in seat comfort, Steelcase made no changes with the Gesture.
Needless to say, the Gesture's seat comfort also crushed the review ratings.
There is hardly any complaint against the seat comfort of the Gesture. Except for a few users that say it feels like the flexible seat lip is trying to push them out.
Winner: It's a draw as both offer optimum comfort with only a few complaints, as expected.
b. Backrest Support
Another area where Leap V2 and Gesture excel is in backrest support. That's probably not a surprise anymore.
Steelcase Leap V2
Leap V2 users enjoy LiveBack technology. This allows the backrest to shift along with every move, providing great support.
But, its lumbar support was what made users real fans of the chair.
Users can adjust both the height and firmness of the lumbar support.
If you find the lumbar support too hard against your back, you can lessen the firmness. In the same way, if it's not firm enough, there's an option to add more.
If you want the lumbar support higher or lower, you can adjust the height to hit the perfect spot for you.
This customization is perfect for a wide range of users that have very specific comfort preferences.
Steelcase Gesture
The Gesture, on the other hand, has a lack of pronounced lumbar support.
It appeals to users that feel more comfortable without something pushing against their lower backs.
Even so, the lumbar area is still considered one of the best.
Another thing.
The Gesture's backrest also shifts with movement but, unlike the Leap V2, can't lock at a 90° position. Some users find this annoying when trying to sit upright. Whenever they move, the backrest reclines.
You can solve this by tightening the recline tension. Then again, you'll have to untighten it if you do want to recline, making it inconvenient.
But, that's just what it is…
An inconvenience.
What stands out in the Gesture's backrest, though, is its recline position. The upper and lower part of the back flexes in response to how deep you recline. So at a high or low recline, you get the support you need for your lumbar.
Winner: For backrest support, we pick Leap V2 because it fits a broader user scope.
c. Armrest Support
The last comfort point is armrests.
Steelcase Leap V2
The biggest rave to the Steelcase Leap is its armrests. Users can't stop talking about how adjustable and comfortable it is.
The armrests can adjust every possible way!
If you're tall or short, fat or skin, you'll be able to adjust the height, width, and depth to fit you.
Not only that, but you can also adjust the inward/outward pivot! You can stay comfortable while working at your desk, sneaking a quick nap, taking a phone call, etc…
You get all that, plus quality paddings to keep your arms and elbows pain and discomfort-free.
Steelcase Gesture
You get the same awesome armrests with the Gesture as well.
This time around, Steelcase added an even better feature.
It has a 10″ width adjustment. Try to beat that!
Winner: The Gesture overtakes the Leap V2. I mean, you can't beat its 10" width option!
6. Design
Last but not least, design.
We won't pick a winner for this section as the design depends solely on what you think looks better.
It's all up to you.
Steelcase Leap V2
If you like simple with a hint of executive, Leap V2's design will appeal to you.
It has a basic but quality-looking design. You get a manual guide for the adjustment levers underneath the underpad for easy access. And it has a breathable back to let the air in.
Not much can go wrong with Leap V2's design.
Steelcase Gesture
The Gesture's design appeals more to the people that want a "unique" office chair.
The curving backrest and robotic arms make it look almost futuristic. Also, like the Leap V2, it has a breathable backrest to avoid sweating.
Take a look at both pictures and check which one looks more attractive to you.
Final Verdict
Now that we've compared the Leap V2 and Gesture side-by-side, it's time to answer the question…
Which is better?
As we said earlier, it's hard to decide. Both are excellent office chairs that won a lot of recognition awards.
However, if you asked us to pick one, our overall winner will be…
Steelcase Gesture!
But who's asking us? You should answer that question yourself. After all, you're the one who's going to be sitting on it for hours, not us.
To summarize, here's a chart showing you the winners for all our 6 categories.
Read more: Review Steelcase Leap V1 vs. V2
Are the Leap V2 and Gesture Worth It?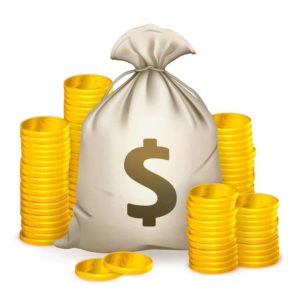 If you look at how much both cost, you might be a bit hesitant.
Are the Leap V2 and Gesture really worth the price?
YES!
It's an investment that'll keep you comfortable, healthy, and productive.
Just read their reviews. So many users are delighted they took the "risk" and spent for either the Leap V2 or Gesture.
In case you're still in doubt, Steelcase is a trusted brand around the world.
Conclusion
So what will it be for you…
Steelcase Leap V2 or Steelcase Gesture?
You already know their differences, where they excel, and where they need improvement.
All this information is enough to help you decide which is the best one for YOU.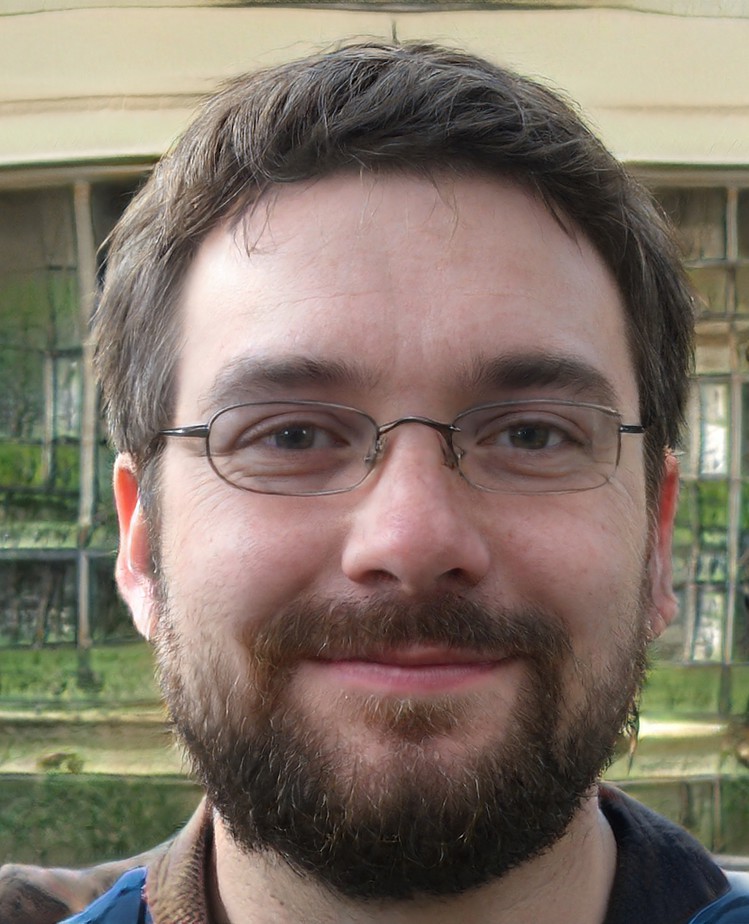 My name is Vance, and I am the owner of To Ergonomics. Our mission is to improve your workflow by helping you create a supportive and welcoming environment. We hope that you'll find what you're looking for while you're here.