In the office furniture market, there are tons of prominent brands that offer their best products, or so they say.
Steelcase is a big name in this business. Many of their products are well thought out, designed, and made with top-notch materials.
Still, customers can't just go by brand reputation when buying. Consumers need to research more about office chairs such as the Criterion.
While it comes from Steelcase, a trusted brand, knowing more about the features, build, and quality before checking out is an absolute necessity.
But it doesn't have to be a tedious task because we've laid all the details out in this article. In a few minutes, you can know more about this office chair and make your conclusion!
Who is this product for?
Steelcase has some amazing office chairs in their product line, but some are too expensive for average consumers.
You might be working all day long on your desk job, and had hoped for a chair that can be adjusted to fit your body, posture, and movements.
You've looked online and realized that fully adjustable ergonomic chairs like the Aeron can cost a lot of money!
And you might not be ready for that kind of investment, which is completely understandable!
If you're on a budget, but you still want a sturdy and outstanding ergonomic chair from a trusted brand, Criterion is the chair for you.
Whether you're on the petite or the heavier side, Criterion can also be customized to fit your needs.
However, if you're the type to get warm, this office chair might not be the right choice for you. For this, one with mesh upholstery would be the perfect fit.
What's included?
If you choose to purchase this chair, expect to receive the chair completely assembled!
You only need to check that you received the right order, ensure there is no damage, and adjust it to your needs. It's hassle-free, don't you think?
Overview of features
Now, what makes an office chair outstanding is the quality and features included. So let's take a closer look at what the Criterion can offer us in the office.
Steelcase describes this as an office chair that can give you comfort all day long.
The smooth and soft curves support the natural contours of your body, making it pleasing to sit in for hours on end.
Another fantastic aspect of this chair is that they don't expect it to be a one-size-fits-all kind of deal.
The Criterion chair is also very durable allowing for up to 300 pounds in weight capacity for the standard sized chairs.
However, depending on your weight, size, and overall preference, you can pick from four sizes:
High-back (up to 300 pounds)
Mid-back (up to 300 pounds)
Criterion Plus (up to 500 pounds)
Mid-back stool with foot ring (up to 300 pounds)
Plus, even if it's far more affordable than chairs like the Leap, the Criterion has 7 adjustable parts to make it perfect for your body type, size, and posture.
Variable backstop
Tilt tension
Height, width, pivot adjustable arms, but you can also opt for fixed arms, or height adjustable arms only)
Seat angle
Seat height
Back height
Optional seat depth
Another fantastic feature is that this chair is designed to be environmentally responsible. It's 87% recyclable and 16% of this chair is made from recycled content.
What we like
This chair comes in different sizes with up to 500 pounds in weight capacity.
The multiple adjustable parts can be customized to your needs.
It's durable and great for long-term use.
You can choose from a fabric or vinyl upholstery. Each finish has multiple color options to choose from!
What we don't like
One downside to this chair is that it has no headrest.
Design
⭐⭐⭐⭐

Modern and adjustable ergonomic design, but the upholstery might not be for everyone.
Ease of use
⭐⭐⭐⭐⭐

If you buy directly from Steelcase, the chair comes completely assembled. Adjustments are also very simple to make.
Features
⭐⭐⭐⭐

The multiple features, sizes, and customizability make it a chair for anyone.
Customer Service
⭐⭐⭐⭐⭐

If you purchased from a certified dealer (such as Amazon), the return policy and warranty are also included.
CHECK LATEST PRICE ON AMAZON.COM
Tutorial
While this chair has several adjustable features, it isn't intimidating at all!
The beauty of this chair is how simple and user friendly the adjustable parts are.
To adjust the seat height, all you need to do is to use the lever. You can adjust it like most height-adjustable chairs, by lifting your weight to go up, or to remain seated to go down.
Next is the seat depth adjustment paddle, which is located at the right front side of the chair. Lift the paddle and slide your seat to the desired position.
If you want to change the seat angle, use the lever on the left-hand side. Again, you need to use your body while pulling on the lever to move the chair to the right angle.
For the back angle, use the backstop switch underneath the seat on the left side. You can use your back to push it to a comfortable position for you.
There are tons of adjustable features to this chair, and the mechanism is very simple! For more adjustment tutorials, check out the video below.
Criterion chair - adjustability
Read more: Steelcase Leap vs. Think
Alternatives
Now, even after careful consideration, there might be some features that you didn't like, or that are lacking. It's all a matter of preference after all!
You might want an office chair that has a neck rest, more adjustable features, mesh upholstery. If so, then the chairs below might be better alternatives for you!
Sale
The Leap chair is probably the best chair from Steelcase. If you're willing to pay the high price, then you can get multiple adjustable features and full customizability.
You even get the option to have one with a headrest!
2. Aeron
Herman Miller Aeron Ergonomic Chair - Size B, Graphite
Your purchase includes One Herman Miller Aeron Ergonomic Chair – Size B, graphite color
Chair dimensions: 41" H x 27" W x 16.75" D. Seat heights: 16"-20.5".
Tilt Limiter lets you set the recline range at one of three postures. Tension control lets you adjust the amount of...
This is another one that's on the more expensive side, but the fantastic ergonomic design makes this the best chair out there.
Plus, if you like mesh, this seat is going to keep you cool all day!
3. Affordable options
If you're not willing to spend hundreds in an office chair, but still want a decent and comfortable chair for your office, then we have tons of choices for you.
Final thoughts
For an affordable chair, I think this chair is a terrific deal. I have seen many chairs priced higher than the Criterion, that have fewer features and adjustable parts.
I'm quite impressed with this office chair since it's customizable and it even comes in a variety of colors! That being said, for a cushioned ergonomic chair, the price and quality make this a winner.
CHECK LATEST PRICE ON AMAZON.COM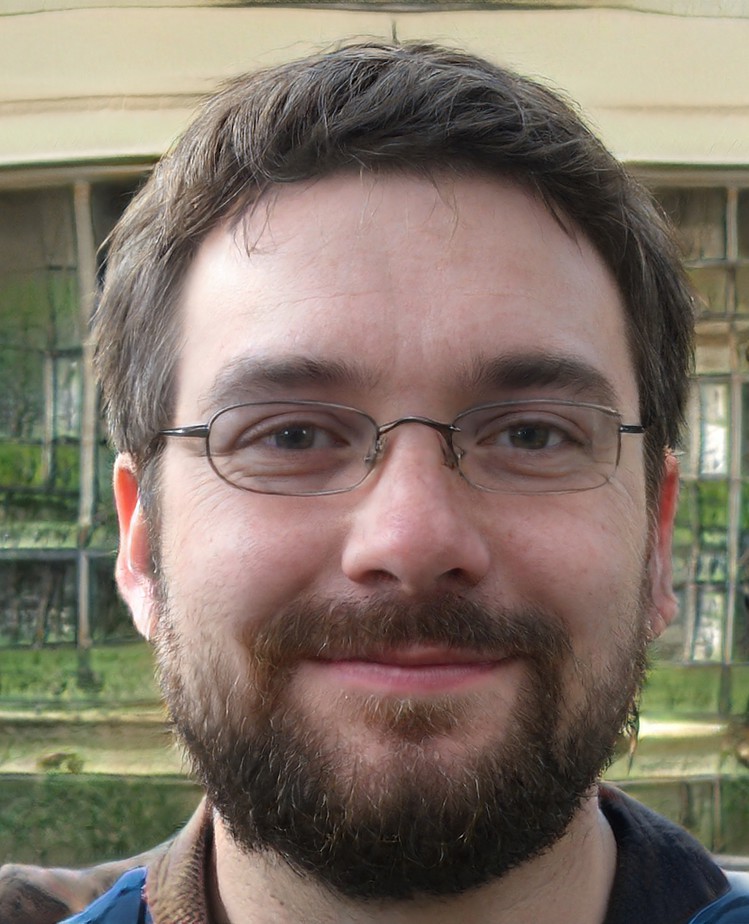 My name is Vance, and I am the owner of To Ergonomics. Our mission is to improve your workflow by helping you create a supportive and welcoming environment. We hope that you'll find what you're looking for while you're here.