Looking for a high-end office chair?
If so, you'll surely come across Steelcase Amia.
Steelcase is known for its fully adjustable, optimal comfort, great support office chairs. The Amia is no exception.
However, when you see the price tag, you'll want to know…
Is it worth it?
Here, we're going to answer that question for you.
We'll take an in-depth look at Steelcase Amia office chair. We'll look at:
Who this office chair is for
What you get with the Amia
All the great features this office chair offers
This will help you decide whether or not this office chair is for YOU.
So are you ready? Let's get started!
Who Is Steelcase Amia For?
To be sure, the Amia is NOT for people looking for a budget office chair.
It isn't exactly for reclining and relaxing either.
It lacks the backrest adjustability and flexibility you need in a recline position.
So who is this office chair made for?
Steelcase Amia office chair is made for anyone that sits 8-12 hours at their desk. The catchphrase Steelcase gives this office chair says it all.
"Focus on your work, not your chair"
CHECK LATEST PRICE ON AMAZON.COM
Steelcase Amia is designed for desk work.
If you're looking for an office chair to keep you comfortable and supported while at your desk, the Amia is for you.
What Does Steelcase Amia Offer?
Like every Steelcase office chair, the Amia has a lot to offer.
A superior warranty
Excellent quality
Optimum support and comfort
A wide user scope
Let's take a close look at each one.
Warranty
With Steelcase Amia office chair, you get a warranty unlike any other.
Steelcase offers a lifetime warranty for the Amia's frame. That includes the base, seat shell, underside of the armrest,…
For the gas cylinder, foam padding, casters, and other parts, you get a 12-year warranty.
Talk about superior warranties!
Quality
The Amia's warranty says something about its quality.
Steelcase is confident that their Amia office chair will last a long time, around 12-15 years. And that's with intensive use!
Also, the materials used are all durable and sustainable.
The Amia is made from 97% recycled content and has a weight capacity of a whopping 400lbs!
In terms of quality, the Amia is one of the best out there!
Support and Comfort
What's the most important thing to look for in an office chair?
That's right! Support and comfort.
Without those two, you'll get body aches, fatigue, and even distractions from the task at hand.
Well, the Amia office chair has great support as well as comfort.
At first glance, you might worry that the foam padding is too thin. Your butt might hurt after sitting on it for hours.
Don't worry. Actually, the Amia's padding matched the comfort-level of office chairs with thicker paddings.
This speaks volumes of the foam quality Steelcase uses.
And, since it isn't that thick, your butt has some kind of support, unlike seats that are too "cushiony".
Not only that, but the seat's lip is also flexible. It moves as you change leg position, significantly reducing pressure.
As for the backrest, it has good lumbar support and some flexibility to keep you supported and comfortable.
With that being said, it's important to note that this is a subjective matter. Overall, the Amia has great support and comfort, but some think otherwise.
One last thing. Remember this office chair is for desk work only. It won't provide optimum support/comfort when reclining.
User Scope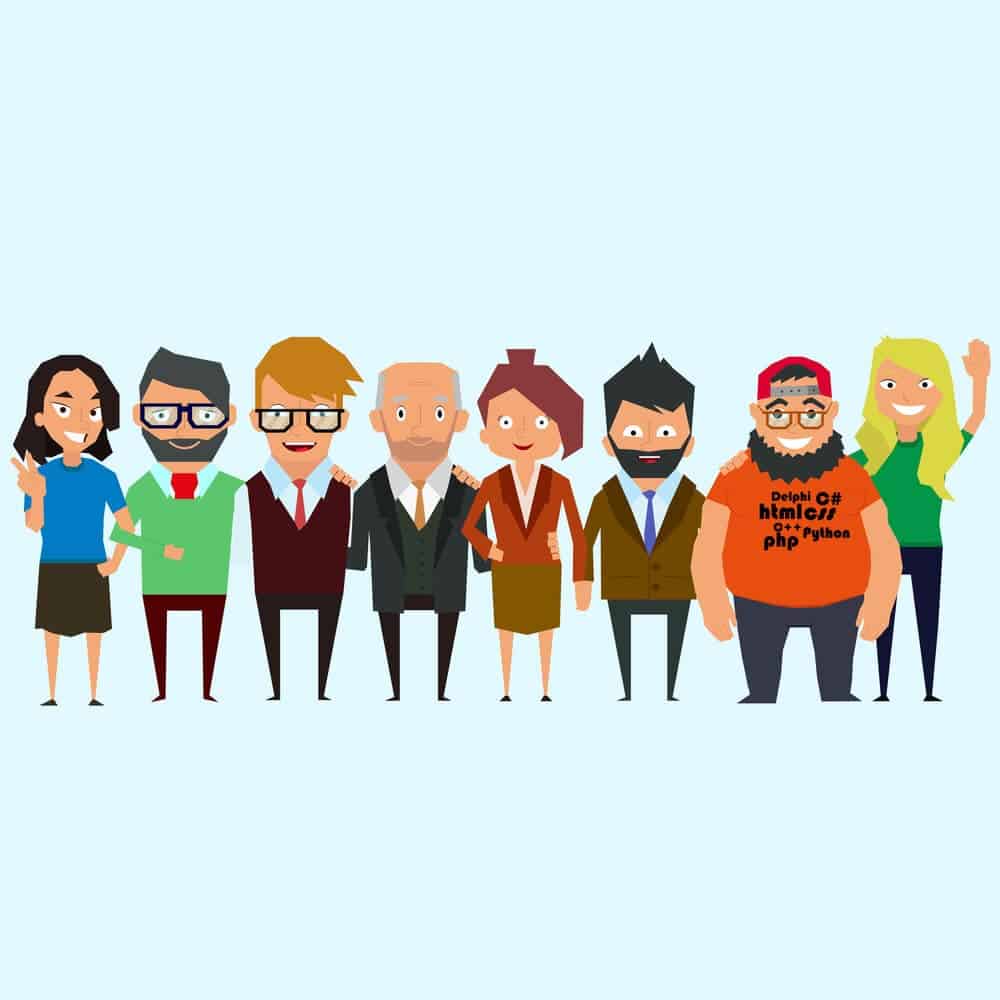 The Amia is an office chair that can fit the majority of the population.
Male, female, tall, short, fat, skinny…
You name it!
This is mostly due to its features (which we'll talk about later on). Also its weight capacity (400lb), design (simple yet effective), and color options.
There's a 90% chance the Amia office chair will fit YOU.
Amia Office Chair Features
Steelcase never disappoints with their features.
No, you won't get 20 adjustment features. That'll only confuse you.
Instead, the Amia office chair has basic features that adjust perfectly to fit anyone.
These are the features of the Amia office chair:
Seat height
Seat depth
Recline
Recline tension
Adjustable armrests
Adjustable lumbar support
Now, let's look at each feature one by one.
CHECK LATEST PRICE ON AMAZON.COM
Seat Height
Of course, seat height is a universal feature. You'll hardly find an office chair without it.
However, the min/max height of office chairs varies.
With the Amia, you can adjust the seat height from 16in. to 21in. That's a good height range for tall and short users.
Seat Depth
The ideal sitting position has a 3-4in space between the seat lip and behind the knees.
A lot of times, however, we're either too near or too far, causing a lot of leg pressure.
Well, you can readjust the Amia's seat depth, from 15.5in. to 18.5in, to get that perfect fit.
Recline
Though the Amia office chair has a good recline, it isn't the best. Again, this chair was made for desk work only.
For one, you can only lock the backrest at an upright position. You won't be able to lock it in recline.
Also, since the backrest is only semi-flexible, there's no motion in the shoulder and lumbar area as you lean back.
Still, the Amia's recline is comfortable enough. Especially for those short breaks in between work.
Recline Tension
Despite the Amia not being the best "recline chair", you'll still be able to adjust the recline tension.
So if ever you recline, you can adjust the tension to better fit your weight or preferences.
Adjustable Armrests
The best feature of the Amia office chair that everyone is talking about is its fully adjustable armrests.
The armrests' height can go from 7.25″ to 11.25″.
The width, 13″ to 19.5″.
Depth can retract 2″.
And the inward/outward swivel can turn 30°.
You can adjust it to whatever feels most comfortable to YOU!
CHECK LATEST PRICE ON AMAZON.COM
Adjustable Lumbar Support
Finally, there's the adjustable lumbar support.
The Amia boasts LiveLumbar technology. It contours to your lumbar area and reduces stress.
Now, because it's adjustable, it can perfectly fit the curve of your back for optimum comfort.
With a height of 6.25″ to 10″, you get 4″ of adjustable back support. That's more than enough for everyone!
If there's one downside to the lumbar support, it's that it isn't too pronounced.
To summarize, check out this features table:
| | |
| --- | --- |
| Seat height | 16" to 21" |
| Seat Depth | 15.5" to 18.5" |
| Recline | Not the best but still comfortable |
| Recline Tension | Can increase or decrease tension |
| Armrest Height | 7.25" to 11.25" |
| Armrest Width | 13" to 19.5" |
| Armrest Depth | 2" retract |
| Armrest swivel | 30° inward/outward |
| Lumbar Height | 6.25" to 10" |
Also, check out this video showing you all these features:
Amia chair - adjustability
How to Assemble Steelcase Amia
Assembling a new office chair can be a daunting task. Especially if there's a lack of instructions or necessary tools.
Good news!
If you buy the Amia directly from Steelcase or an authorized dealer, it'll arrive fully assembled.
You can use the office chair right away!
However, if you buy it from another dealer, it's only semi-assembled.
The casters, cylinder, and seat are already pre-assembled. You'll just have to install the backrest.
To do that, flip the front of the chair onto the ground. Then, slide the backrest frame into the bracket of the chair mechanism.
Place the 4 provided bolts into the holes to secure it together.
As easy as that!
Read more: Review Steelcase Leap V1 vs. V2
Is Steelcase Amia Worth It?
With all that in mind, it's time to answer the question…
Is Steelcase Amia worth its price?
That all depends on YOU.
But if you ask us, we'd say yes.
Sure, it lacks some features like a good headrest and better recline options. However, if you compare it to other high-end office chairs with similar features, it's a lot cheaper.
Also, it provides an excellent warranty, quality, comfort, and support for a wide scope of users. What more do you need?
Still not sure if it's worth it? Just read reviews. So many users are over the moon with their Amia office chairs.
The question now is…
Will you be the next one?
Steelcase Amia Series
If you didn't know, the Amia office chair is actually part of a 3 chair line-up series.
If you're interested in getting the Amia office chair, you might want to look into the 2 other office chairs part of the series.
Second in the line-up to the Amia office chair is the Amia Air. It's similar to the Amia office chair except it lacks some features and the backrest is made from mesh.
The 3rd in the line-up is the Amia Stool. This chair has a taller base and a footrest perfect for high desks.
Steelcase Amia Fabric Stool with Fully Adjustable Arms, Black
Livelumbar technology contours to fit your spine for continuous lower back support
Amia has a wide variety of seating adjustments and technologies, all packaged within its sleek design
Up to 97-percent recyclable, scs indoor advantage gold and cradle to cradle(cm) certified for environmental...
We've compared Steelcase Amia series to the Steelcase Leap series. You can check that out here.
Alternatives
The Amia office chair is extremely well-made. It has a touch of quality that you only get with Steelcase.
However, it's good to look into alternatives before making a decision.
If you're looking for an office chair that excels the Amia, then check out the Steelcase Leap V2…
Sale
…or Steelcase Gesture…
Sale
Sure, both cost more than the Amia. But both also offer better features, comfort, and user scope.
Plus, they're great for desk work, reclining, and anything in between! (Read more: Steelcase Leap V2 vs. Gesture.)
If you're someone who just wants a budget office chair, check out the SMUGDESK office chair…
…this chair is one of the cheapest ergonomic office chairs out there.
It has a comfortable head, lumbar, and seat support. It comes with basic adjustments, seat height, recline, etc…
And, you get a 12-month accessory replacement service. As well as all the necessary tools and instructions to assemble it.
It gets the job done while costing far less.
Perhaps you're looking for another trusted brand, like Herman Miller?
Herman Miller Aeron Ergonomic Chair - Size B, Graphite
Your purchase includes One Herman Miller Aeron Ergonomic Chair – Size B, graphite color
Chair dimensions: 41" H x 27" W x 16.75" D. Seat heights: 16"-20.5".
Tilt Limiter lets you set the recline range at one of three postures. Tension control lets you adjust the amount of...
Read more: Steelcase Leap vs. Think
Conclusion
So should you get Steelcase Amia?
You're the only one who could answer that question.
We hope that we've helped you make your decision.
CHECK LATEST PRICE ON AMAZON.COM