For anyone that spends a lot of time behind a desk, having a comfortable and ergonomic chair is not only important for your health, but can also improve your focus and productivity too.
When it comes to extreme levels of comfort, the Nouhaus Ergoflip is a nice chair worth considering. Made from sturdy mesh material, and designed to be ergonomic and long lasting, the Ergoflip could be the perfect choice for many individuals.
Established in 2018, the Nouhaus company made their debut on Facebook and Amazon. Right from the start, Nouhaus earned a positive reputation among consumers due to the comfort and durability of their chairs, as well as the affordability and ease of assembly.
Over time, Nouhaus has created a variety of ergonomic office chairs, as well as massage chairs. They also have a line of Bluetooth speakers made in the same high quality as their office chairs.
Who Is This Product For?
The Nouhaus chairs are extremely affordable when it comes to higher-end ergonomic office and task chairs. They are a perfect match for someone that wants a long lasting, durable, and highly comfortable chair without having to take out a small loan from the bank.
The Nouhaus line of office chairs, especially the Ergoflip, is an excellent choice for office workers, writers, 3D animators, content creators, or anyone else that spends the majority of their day behind a desk.
The Ergoflip chair is easy to assemble, moves smoothly across the floor thanks to large caster wheels, and can be adjusted to give you extreme levels of comfort throughout the day. If you've found a lack of lumbar support in other chairs, the Ergoflip doesn't fall short on this feature.

CHECK LATEST PRICE ON AMAZON.COM
What's Included
The Ergoflip will come unassembled and neatly arranged in a labeled box. You'll find five large pieces to assemble including the seat, backrest, headrest, base frame, and chair riser.
In addition, you'll receive two sets of five smoothly rolling wheels and a hardware kit that includes all of the screws and other accessories you will need for assembly.
Only the most basic tools are required for assembly, and this process will take around 10 minutes at most. Assembling the chair is extremely simple and can be done by those with very little experience.
The included assembly instructions are very clear and easy to understand when it comes to putting your new chair together. You'll also find there are extra screws included in case you happen to misplace one during assembly.
Assembly on the Ergoflip is very straightforward and does not require any specialized tools. For a detailed view of the unboxing and assembly of the Ergoflip, be sure to check out this video.
Nouhaus ErgoFlip Assembly Video
Overview of Features
Ergonomic adjustability is a huge focus with the Ergoflip in that you can adjust the headrest, lumbar support placement, seat height, armrest placement, and overall tilt.
This gives you a wide range of comfort choices when sitting normally in your chair for work, or when reclining for relaxation.
Like most of the Nouhaus chair line, the Ergoflip includes a range of features that provide a comfortable and supportive seating arrangement.
Lumbar Support
As one of the most important features for ergonomic comfort, lumbar support is key. The Ergoflip offers fully adjustable lumbar support that provides comforting pressure to your lower back when you sit or recline in the chair.
The lumbar support will move with you as well, so if you find yourself wiggling around throughout the day, you can rest assured knowing the lumbar support will move with you and continue to provide the back support you need for all-day comfort.
Armrests
One of the great things about the Ergoflip is that it has adjustable armrests to suit your needs.
If you enjoy using armrests, they can be tilted down to be used throughout the workday.
But, if you prefer an armless chair, the armrests on the Ergoflip can be swung up and hidden along the side of the chair's back to give you more freedom in moving around in the chair.
Headrest
Covered in the same breathable ElastoMesh material the rest of the chair is made from, the headrest can be adjusted to provide full support for your head and neck.
Once the chair is assembled, you can decide on the tilt angle for the headrest to give you the highest amount of comfort when sitting or leaning back in the chair for work or relaxation, as well as the height of the headrest to support your neck.
Tilt and Recline
The Nouhaus Ergoflip offers both reclining and tilting options. With the recline feature, you can recline the backrest to a 135-degree angle which gives you a highly comfortable way to lounge or nap.
When reclining, the large base and heavy-duty seat riser will keep you stable and prevent tipping while you relax.
For the tilting feature, you'll find it's easy to access the knob under the chair which can be adjusted to tilt the seat forwards or backwards a decent amount.
Under the chair, in the same area you found the tilt knob, you will also find the height adjustment lever to raise or lower the seat height.
Durable Material
Made from a unique ElastoMesh material, the upholstery on the Ergoflip chair has a unique texture that is both durable and comfortable. The mesh helps keep your skin cool even when sitting for several hours so sweat won't be a problem.
Additionally, the mesh is highly durable and made to last for many years so you'll notice it holds its shape very well even after several straight hours of use.
On the Ergoflip, the seat, back, and headrest all make use of this material to give the user a uniform comfort when sitting in the chair.
Heavy Duty Base
The Ergoflip is extremely stable thanks in part to its 5-point wheel base which is able to support up to 275 pounds.
Made from a heavy-duty metal alloy, this base can support you when sitting normally as well as reclining back in the chair. You'll enjoy the durability and stability from this base for many years.
What We Like
Highly breathable ElastoMesh material provides airflow that keeps you cool throughout the day.
The chair provides 135-degree reclining for total relaxation and lounging which makes it great for working at a desk or enjoying a good book.
Includes a high back with full support which provides plenty of comfort for your lumbar and thoracic spinal area.
Assembly is extremely simple with all hardware included and a very clear and easy-to-read instruction manual to follow.
What We Don't Like
Knobs and levers located under the seat for tilt and reclining adjustment can be hard to reach when reclined in the chair.
Caster wheels on the base are somewhat small which makes them unsuitable for even short pile carpeting. The rollerblade style will be better suited on carpeting.
Design
Ease of Use
Features
Customer Service
4 / 5 Stars
5 / 5 Stars
5 / 5 Stars
4 / 5 Stars

Ergonomic build
Can be reclined
Can be armless

Takes just 10 minutes to assemble
Includes all assembly hardware

Breathable ElastoMesh upholstery
Heavy Duty Class-4 gas seat lift
Fully adjustable armrests

Quick to respond to customer inquiries
All chairs include a warranty
Missing hardware is quickly replaced
How To Get The Most Out Of Your Ergoflip
The Nouhaus Ergoflip is an excellent chair option for the home-based office worker, content creator, or podcaster.
For a detailed look at the chair and who it can benefit most, be sure to check out this video.
Nouhaus ERGOFlip Review - The Perfect Computer Chair For Me
Alternatives
As is typical for most Nouhaus office chairs, the ErgoTASK chair is an excellent alternative to the Ergoflip. One of the biggest benefits we found to the ErgoTASK is that you are given a bit more freedom when it comes to assembly.
Sale
For example, the ErgoTASK lets you decide if you want to install the headrest or not. If you choose not to install the headrest, you will instead have a slot cover to hide the assembly area for the headrest. By omitting the headrest you can get a different level of comfort from the chair when reclining or simply sitting normally.
Additionally, the ErgoTASK includes a coat hanger on the back which can be installed or omitted as per your preference. If using in the office, installing the coathanger is a great way to keep your personal belongings closer at hand.
If using at home, many users decided to omit the coathanger in order to reduce the amount of things they might bump into when walking around the chair.
Conclusion
Nouhaus creates most of their chairs in a similar fashion using the same mesh upholstery for breathability and a cooling factor. They also put an emphasis on ergonomic comfort when it comes to chairs such as the Ergoflip and ErgoTASK.
Additionally, Nouhaus offers choices when it comes to assembly. Several of their chairs, including the Ergoflip, come with two sets of wheels depending on your flooring and personal preferences.
In most cases, we found that the rollerblade-style wheels performed better than the smaller dual-caster wheels.
Overall, we find the Nouhaus Ergoflip to be a great choice for both in-office and at-home deskwork. It's a very durable chair that feels like higher-end brands without carrying the same high price tag.

CHECK LATEST PRICE ON AMAZON.COM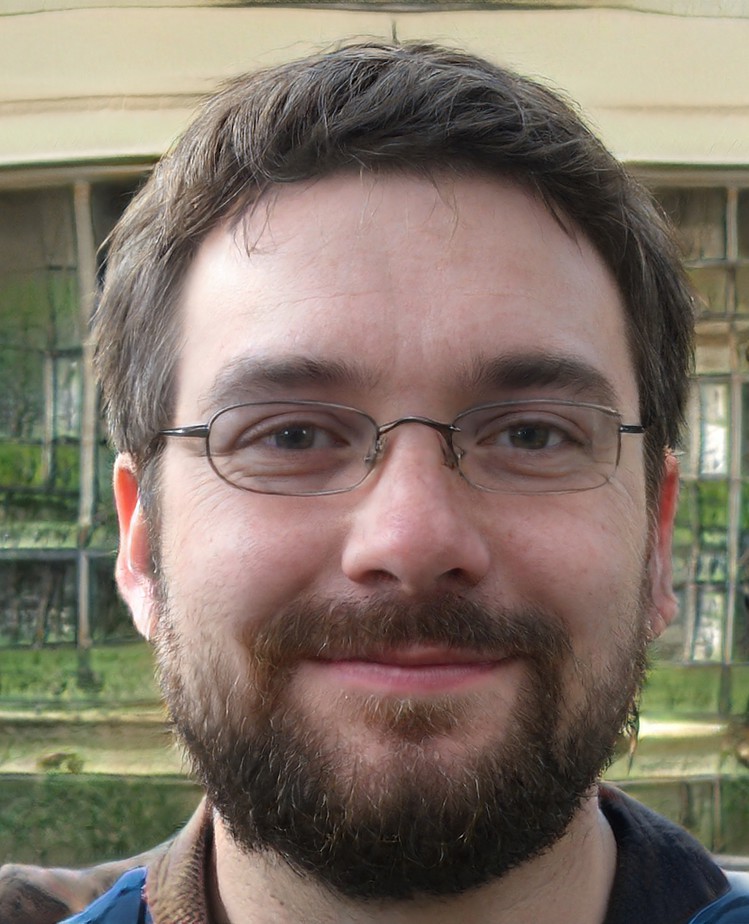 My name is Vance, and I am the owner of To Ergonomics. Our mission is to improve your workflow by helping you create a supportive and welcoming environment. We hope that you'll find what you're looking for while you're here.