We are probably not the only ones who have noticed the recent rise of office furniture sales across the globe.
If you're like us and you're interested in all things office furniture, you must also be wondering, "exactly how big is the office furniture industry in 2021? And who is the largest office furniture manufacturer today?"
We will be discussing all that — and more — in the sections below. Stick around to gather more information about the office furniture growth and developments for 2021.
What industry is office furniture in?
While it's often called the "office furniture industry," it's an offshoot of its parent industry called the manufacturing industry.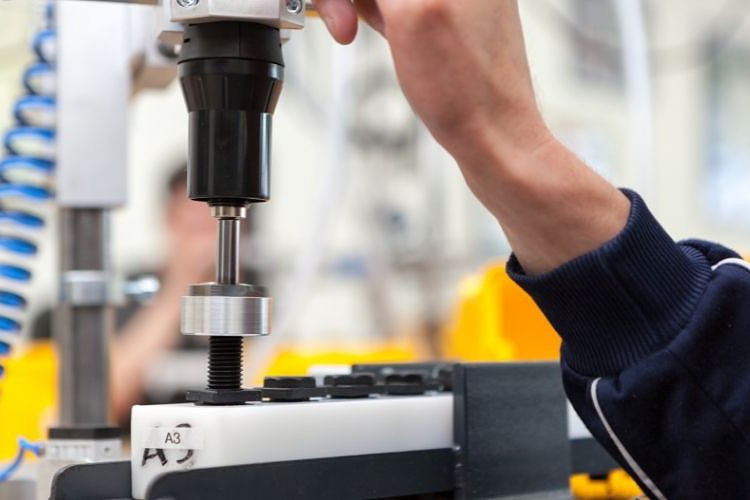 The manufacturing industry covers almost any company or agency involved in the creation and assembly of products from raw materials using manual labor or machinery.
A few of the most common manufacturing industries today are the transportation industries, fast-moving consumer goods, electronics industries, chemical industries, printing and publishing, and the pharmaceutical industries.
A company is part of the furniture industry if it designs, manufactures, distributes, and sells furniture and other decorative objects meant for the office and home. Hence the term "office furniture industry."
How big is the office industry?
A little history
Furniture in ancient eras used to only consist of beds, tables, stools, chests, chairs, boxes, and other ornaments and was almost always made out of wood. Nowadays, you can see more types of furniture, not just for the home, but for offices and other commercial areas.
The industry has expanded to incorporate other materials apart from wood in its products. The most popular materials being nylon, plastic, aluminum, and steel.
Furthermore, the industry has adjusted its production speed to effectively accommodate the growing and varied needs of its markets.
What used to be small shops in the city center are now enormous corporations employing hundreds — even thousands — of laborers worldwide to design and put together furniture.
For some time (from the 1960s to the early 1980s), furniture manufacturers enjoyed steady and continuous growth. And by 2006, the office furniture market would have accumulated 10 billion dollars in sales in the United States alone.
Key manufacturers in the industry
When wood was the primary material utilized to create furniture pieces, companies were based in locations near reliable sources of lumber.
Michigan was one state that had a wealthy supply of lumber, which became the reason for the western part of the state to be the ideal home for companies such as Herman Miller Inc., Steelcase Inc., and Haworth Inc.
The office furniture industry in 2021
Due to the increasing construction of residences, offices, and commercial complexes, as well as the sudden shift to home-based work, the global office furniture market is expected to grow from $58.74 billion in 2020 to $64.08 billion in 2021 with an estimated compound annual growth rate (CAGR) of 9.09%.
The increase in corporate offices and IT parks have also led to global demand for modernized and effective office furniture.
This pushed manufacturers to continuously introduce intelligently designed furniture to the market via e-commerce and other multimedia platforms, to have a more significant reach and influence.
The Asia-Pacific is one of the fastest-growing regions in the global office furniture market. The top-contributing countries in this region are:
China
Japan
Australia
India
By the year 2025, the global office furniture market is expected to reach $81.45 billion at a CAGR of 6.18%.
Who are the top five largest office furniture manufacturers in the industry?
Steelcase Inc.
Steelcase has been around since 1912 and has been one of the leading manufacturers in the industry since its inception.
They are the largest office furniture producer globally, with facilities spread across the Americas, Europe, the Middle East, Asia, Africa, and Australia.
They employ over 12,600 employees in their 80 locations, and they specialize in supplying high-quality office furniture for tech companies.
Leading brands under Steelcase Inc.:
Steelcase
Turnstone
Coalesse
Herman Miller Inc.
Herman Miller is an award-winning brand and has a reputation for being one of the top commercial manufacturers worldwide.
First established in 1915, Herman Miller has been around for over 115 years and is most popular for its innovative and user-friendly furniture designs.
A few of their best-known signature products are the:
Urban Office
Urban office is a relatively young company compared to its competitors. While Steelcase and Herman Miller have been in business for over a century, Urban Office first broke ground in 2005.
The company is known for its customizable office furniture that caters to modern offices and commercial spaces. Urban Office offers the following product lines:
Acoustics products
Seating products
Desks and tables
Storage products
Haworth Inc.
Haworth was founded in 1948 under the name of Modern Products by G.W. Haworth. Similar to Urban Office, Haworth also offers its clients customizable and personalized furniture and product designs.
They have over 75 locations worldwide, making them one of the top commercial manufacturers in the world.
The company's most popular product lines include:
Lim Lighting
Power Base
Reside H.E. Office Chair
TecCrete
HNI Corp.
HNI Corp. is yet another company in the office furniture industry in terms of revenue. They have over 76 years of experience in the industry and are popular for several of its offshoot brands, like:
HBF Textiles
Lamex
Allsteel
The HON Company
Maxon
Gunlocke
HNI India
OFM Inc.
The bottom line
The office furniture industry is vast and expansive — it's impossible to get a bird' eye view of everything without taking a couple of hours to properly comb through data and research.
As people continue to transition from office to home-office setups, the demand for high-quality office furniture will only grow. Thus, expect the industry to only grow larger over time.