In the world of office furniture, there are two recognized and highly acclaimed brands: Herman Miller and Steelcase.
These HUGE companies are close competitors. Both have been around for over 100 years and, neither has stopped evolving since then!
But what exactly is the secret behind the long-term success of these furniture pioneers?
Continuous growth and adaptability to the modern world are only a few of the similarities these two progressive companies have in common.
But there are tons more to discover when it comes to these two brands.
Their differences and similarities are all covered in this article, so let's get into it.
Adjustable lumbar support
Adjustable lumbar support
Adjustable lumbar support
Top products by Herman Miller and Steelcase
When it comes to popular brands, there's a crowning product that allows the brand to skyrocket.
A great example would be the iPhone from Apple. People would probably know the iPhone first, and the brand name second.
It's the same for Herman Miller and Steelcase, both companies have products that are highlights of their success.
The Aeron Chair by Herman Miller
Working in an office, having an Aeron chair is like having a trophy or badge of honor.
This high-end ergonomic chair is pricey and an investment. With a total of 108 awards and recognitions, this office chair is a front runner for modern office furniture.
It's an adjustable mesh chair that comes in 3 different sizes so that they can cater to a wide variety of sizes and weight capacities.
Since its debut in 1994, this chair has been updated according to research made in terms of ergonomic seating in an office environment.
Furthermore, it's a customizable seat, so you can choose to add or leave out certain features.
Overall, the Aeron is a marvel in terms of modern ergonomic design, and a worthy investment that will last you a long time.
If you want to know more about the Aeron chair, you can read here.
Leap V2 by Steelcase
Steelcase has several popular office chairs, one of them is the Leap V2, which is an ergonomic and adjustable chair.
In terms of moveable parts for healthy and comfortable seating, there's a lot of similarities with the Aeron chair.
First, the Leap V2 is also on the expensive side. If you're wondering why office chairs can be so expensive, learn more about it here.
The warranty for Steelcase is impressive, depending on the parts and materials, it can range from 3 years up to a lifetime warranty.
Both are customizable, but the Leap V2 has more features that you can add, like a headrest.
There are more color options for the upholstery and frame, so you can go for bolder colors if you're adventurous.
Another difference is that the Leap V2 uses 2 types of materials for its upholstery. You can choose from fabric or leather.
Herman Miller Aeron vs Steelcase Leap V2: Which is best for me?
Quality and materials
Everyone knows that it's impossible to tell if a brand is good just by hearing about it.
A helpful way would be to research the materials they use and the quality of their build.
One thing that is common when it comes to Herman Miller and Steelcase, is their use of environmentally friendly materials.
Both companies are careful about how their products and business affect the environment, so they strive to be sustainable.
One example is how Herman Miller and Steelcase use almost 100% recyclable materials.
Another terrific aspect of how they design and manufacture their chair is the time and effort they take into research about ergonomics, sitting, and comfortability in an office setting.
The chair is centered completely in these aspects making them a perfect partner for anyone who has a desk job.
As a backup for any possible mishaps, both companies offer extensive warranties.
Herman Miller office chairs come with a 12-year warranty which covers parts and labor.
Learn more about Herman Miller's warranty here.
On the other hand, the warranty for Steelcase chairs is different.
The lifetime warranty applies for all seat shells, outer back, arm frame structure, base stool foot ring, cup holder, and frames, except for the frame of the Coalesse.
Next is the 12-year warranty that applies to all mechanisms, lumbar mechanisms, headrests, coat hanger, pneumatic cylinders/gas lifts, arm caps, foam, casters and glides, and others.
There is also a 3-year warranty for the Lagunitas articulating back, Less Than Five finish, and the SW_1 lounge tablet.
Check out all the details about Steelcase's warranty here.
User experience
When it comes to these two brands, it isn't difficult to believe the many rave reviews.
Why? Mainly because of the awards that they have achieved for their products, the continued popularity, and the customers who vouch for them.
Let's check out a few of the feedback that each of these brands has received.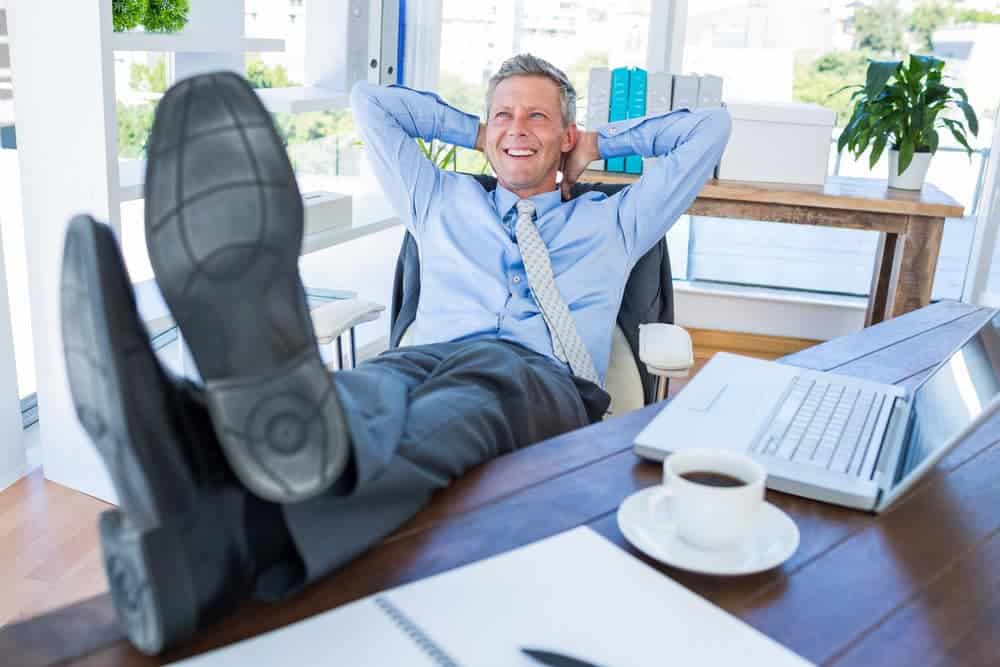 Herman Miller Customer Feedback
Starting with Herman Miller, despite the expensive office chairs in their catalog, we can see the hundreds of positive reviews from verified customers.
One specific review caught my eye because it's from someone who works from their desk for 80 hours a week at most!
They say the chair is virtually perfect for them. The warranty is fantastic, it's comfortable and can even support their weight of 250lbs, and 6'4" stature.
They also loved the build, quality, warranty, and simple adjustment settings. However, they wished that it had a headrest!
Of course, a few customers just didn't think that the Herman Miller products were for them.
For instance, one commented about how it wasn't worth it because they didn't find the Aeron chair comfortable.
With this being said, mesh upholstery isn't for everyone. Some might find it perfect, but others still prefer padded cushions.
Another tip that you can learn from customer reviews is to buy the chair from Herman Miller so you can be sure that you are getting the warranty.
Steelcase Customer Feedback
Right off the bat, the ratings for the Steelcase office chairs range from good to excellent.
Even with separate ratings for the quality, features, and other selling points, the ratings are still outstanding.
Again, just like the review for Herman Miller, it's best to order directly from Steelcase or their distributors. This is to ensure that the packaging, delivery, quality, and warranty of the product is checked.
Another great point that a customer pointed out is that the support is good, but they did compare it to a Herman Miller chair that they also owned.
To them, the Herman Miller chair provides more support but the Steelcase isn't bad either.
However, they continued to say that considering the price they paid for the Steelcase chair, they expected more comfort in that department.
For the most part, it's great to see how the buyers felt a positive change in their spinal health.
They praised the comfortability of the Steelcase chairs and how it has made them productive.
HONEST Review of 2 of the Most Expensive Office Chairs - Herman Miller Aeron vs Steelcase Gesture
Customer Service
Whether you're buying online or from a physical shop, customer service can make a huge difference when it comes to the experience of buyers.
Sometimes, it doesn't even matter how amazing the product is. If the customer service is terrible, then the consumer can feel turned off with the brand altogether!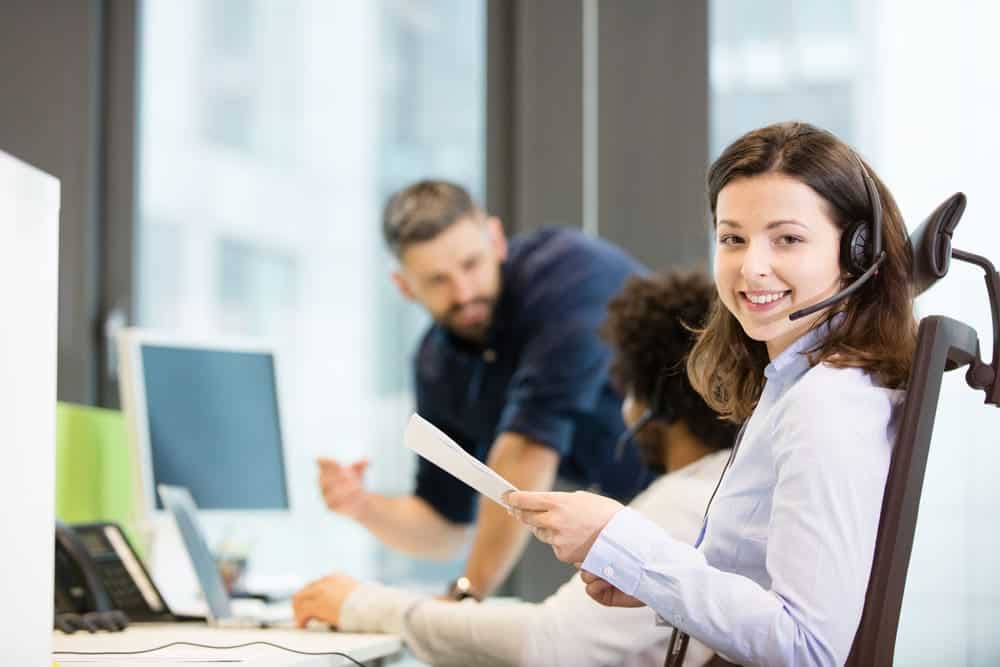 We've covered the warranty under the quality and materials used.
Both are pretty impressive in terms of the warranty, but the lifetime warranty for some of Steelcase's parts gives it extra points.
For Herman Miller, you can register your product so they can contact you in case they have any information regarding your office chair.
Plus, they even give you in-depth PDF instructions on how to adjust your chair, no matter what model you opted for. You can download them here.
And if you're not familiar with how to take care of your chair, and do some maintenance on it, there's no need to worry either!
They also have downloadable instructions! This way your chair can last a long time.
Steelcase also has similar services where they have all the user manuals accessible on their website.
I love how Herman Miller and Steelcase cater to their customers by compiling the frequently asked questions. This gives buyers quick access to answers, instead of waiting for a reply to their email.
Nonetheless, it's perfectly fine to give the company a call or an email directly for any concerns.
Herman Miller: 1-888-443-4357 or email through their contact page.
Steelcase: (888) 783-3522 or email through their contact page.
Furthermore, even on websites such as the Better Business Bureau, Steelcase reaches out to disgruntled customers to resolve any problems.
Adjustable lumbar support
Adjustable lumbar support
Adjustable lumbar support
Final Verdict
There's plenty of things that Herman Miller and Steelcase have in common.
For starters, both have been around for a long time, and are leading creators of ergonomic and modern office chairs.
The design and features vary but it's good to know that both companies have done their research to back up the science behind the design of their products.
But when it comes to individual products, it's a must to check them out separately to truly see if it fits your work and lifestyle.
Plus, they're both eco-friendly!
As brands, they are truly an inspiration for success and longevity.