Upholstery
Fabric Layer with polymer veins/no fabric layer
Colors
3 base colors/5 upholstery colors
Upholstery
Fabric Layer with polymer veins/no fabric layer
Colors
3 base colors/5 upholstery colors
Since you're reading this article, you're probably planning to buy one of Herman Miller's widely popular office chairs.
BUT the question is which one? Researching on each chair can be mind-numbing because there's so much information about every one of them.
We're here to help you out through this article. We'll be comparing the Mirra 2 office chair to the Aeron, which is perhaps the most well-known high-end office chair.
Still, let's give Mirra 2 a fighting chance because there's plenty of features, designs, and customizability that can go up against the famous Aeron chair.
First off, both chairs come from the same company: Herman Miller. However, Mirra 2 is a product by Studio 7.5, a collaborative team under Herman Miller.
Both these chairs are made for office workers or anyone who spends all day in front of their desk.
Through research and expert designers, the Mirra 2 and the Aeron are both intelligently designed for natural and active movements in the office.
Make no mistake about it, if you want a truly ergonomic chair, these 2 seats can provide you the support you need!
Breaking it down
The key to comparing these chairs is to list down the key features and functions. What makes one different from the other?
It's also necessary for you, the customer, to know what you're looking for in an office chair.
So if you haven't had that sorted out just yet, check out this article so you can make your list!
If you know what you're looking for, let's inspect the Mirra 2 and the Aeron closely.
Customizability
While it's glaringly obvious, we often need to be reminded that each person has different needs. We owe this to different body types, health concerns, tastes, and even work style.
Because of these varying factors, customizability is a necessary part of finding the perfect office chair.
Mirra 2
What I like about the Mirra 2 is that it offers various customization.
Backrest
Starting with the backrest, you can choose from the Butterfly Back or the TriFlex back
How do they differ you ask? Well, the Butterfly Back supports the user through its fabric layer with polymer veins.
Oppositely, the TriFlex back can offer more support because there is no fabric layer, it's just the solid polymer material.
Tilt
The tilt is a great part of an office chair that allows the user to shift around and feel more relaxed.
Mirra 2 has 3 tilt options to choose from: standard tilt, tilt limiter, and tilt limiter and seat angle.
To get the most out of this feature, I suggest getting the tilt limiter and seat angle options.
Arms
Another fantastic option you get is the customizable armrests. Herman Miller allows you to choose from either stationary or fully adjustable armrests.
Unfortunately, there is no option for no armrests.
Seat depth
To adjust to the user's limbs, the seat depth can also be customized.
If you are happy with the dimensions, you can choose the stationary seat depth. For more adjustability, you can opt for the FlexFront adjustable seat.
Casters
To make sure that your casters are appropriate for your floor, you're also able to choose from carpet casters, hardwood/carpet casters, or hardwood/carpet casters with the quiet roll.
Color
Finally, the color selection for the frame and the upholstery is another win for Mirra 2.
The base comes in the following finishes:
Graphite
Fog with studio white frame
Silver alloy with studio white
You can also choose a different color for the upholstery:
Graphite
Alpine
Cappuccino
Dark Turquoise
Slate grey
Aeron
The Aeron on the other hand, has its unique customizable features, too!
Sizes
When customizing the perfect Aeron chair for you, the first thing you need to do is pick the right size. There's small, medium, and large.
With the different height options, the sizing for the back height, and seat depth are covered. Therefore, these two adjustable features are not included in the Aeron.
Back Support
The beauty of having customizable back support is that you can choose the right option for you, depending on how good your posture is.
The Zonal Back support is a much more basic take on lumbar support, great for anyone with good posture and spinal health!
But if you suffer from back problems, you can opt for the adjustable lumbar support or the adjustable PostureFit SL support.
Tilt
Just like the Mirra, you can customize the tilt for the Aeron, too. However, you only get 2 options: standard, or tilt limiter and seat angle.
Arms
Again, this is another similarity when it comes to customization. But for the Aeron, you get 3 options: height adjustable arms, fully adjustable arms, and stationary arms.
But, the Aeron has an edge over the Mirra 2 when it comes to this feature because you can also add leather arm pads.
Casters
Of course, we can't forget about the casters. Depending on your flooring, you can choose from carpet casters or multi-surface casters with a quiet roll.
Color
Last, I like that Aeron offers color options, however, the options are a bit limited, and more muted in comparison to the Mirra 2.
You can choose from these 4 color combinations.
Graphite / Graphite
Mineral / Polished Aluminum
Mineral / Satin Aluminum
Graphite / Polished Aluminum
Unfortunately, you can't mix and match the colors like you can with the Mirra 2.
Winner: Mirra 2
CHECK LATEST PRICE ON AMAZON.COM
Materials and quality
Coming from Herman Miller, the quality for either product is kept at a high standard. So we can expect a lot from these two office chairs!
Mirra 2
Studio 7.5 has done an excellent job when it comes to improving the first Mirra chair.
After 10 years since the first model debuted, and after selling 1.5 million chairs, they decided to update it and outdo themselves.
This newer version is based on the evolution of how people move in the workplace. This way, the chair can be flexible enough to adapt to the user's needs, but still sturdy to give the proper support.
Moreover, this chair is 93% recyclable, and 45% of the materials used come from recycled resources. Thus, this chair upholds the environmentally responsible identity of Herman Miller.
The chair is also made in Michigan, USA so you know that they were able to ensure quality and manufacturing.
Aeron
Herman Miller's Aeron chair has won over 100 awards! This is a serious testament to just how excellent the overall quality and design of this chair is.
Also, it's featured and displayed in the Museum of Modern Art for its fine contribution to the world of contemporary ergonomic office furniture.
And just like the Mirra 2, the Aeron has been updated to fit the changing times. They've added and improved certain features to make it more appropriate and practical for today.
As for the materials, it's 91% recyclable. It's made from 38% post-consumer content, and 39% recyclable materials.
And of course, it's also made in Michigan, USA.
Winner: Aeron
Adjustable Tilt
Having a tilt function for any office chair is a must if you want to be comfortable in any position. Let's see how adjustable the tilt functions are for these 2 chairs.
Mirra 2
Mirra 2 features the Harmonic 2 tilt, which allows the user to smoothly recline. It's also incredibly stable, giving you a sense of ease and balance as you shift from angle to angle.
The Harmonic Tilt Tension knob can be found below the right front side of the seat.
Angle yourself to the front using the Forward Tilt. Simply use the horizontal tab on the left front side of the seat.
If you found the perfect angle for reclining, use the Tilt Limiter. It's the vertical tab on the left front side of the seat.
Aeron
What I appreciate the most about this chair is how the whole seat shifts and tilts with you.
The seat angle can tilt forward to help you concentrate on your work. To do this, find the outside knob on the left side. To relax, you can tilt back.
Moreover, you can tighten or loosen the tilt tension depending on how easily you want the chair to respond.
Just like the Mirra 2, it also has a tilt limiter, the inside knob on the left side of the seat.
Winner: Tie
Lumbar support
If you've been distracted by back pain while you're in the office, you're probably not getting the lumbar support you need! Check out the lumbar support of these office chairs, they're a cut above the rest.
Mirra 2
The Mirra 2 has adjustable lumbar support that you can move up or down to fit your body perfectly.
It's even possible to move the lumbar support forward or back, depending on how arched your spine naturally is.
It's adjustable because Mirra 2's Loop Spine has torsional flex so that it can be shaped for you.
It's also equipped with PostureFit sacral support which helps with proper spine alignment.
Plus, the backrest is breathable and ventilated to keep you nice and cool!
If you choose the Butterfly suspension back, your chair's main support will come from the supportive membrane.
On the other hand, the TriFlex has no fabric covering it. It's easier to clean because of this.
It's made of a durable polymer material that flexes with your movements. There are also air holes to make it breathable!
Aeron
This chair is equipped with PostureFit SL adjustment so you can adjust the lumbar support.
Just like the Mirra 2, you can move it up, down, forward, and back.
But the Aeron is also quite different in comparison. The Pellicle mesh is much more durable than the ordinary mesh fabric you find on other office chairs.
This material provides 8 zones of varying tension to support your back in strategic places.
Winner: Tie
Size options and the weight capacity
An office chair won't be comfortable if it isn't made for your build and weight. So adjustability, sizes, and weight capacity are important factors.
Mirra 2
Unlike the Aeron, Mirra 2 relies on adjustability rather than size options. Depending on your size, you can adjust the back height and seat depth.
FlexFront Seat Depth can be adjusted using the handle under the front of the seat.
Just like the Aeron, the weight capacity of this chair is 350 pounds.
Aeron
As mentioned, the Aeron chair comes in 3 sizes:
A) Small for anyone ranging from 4'10" – 5'9" in height and 90 – 150 pounds in weight.
B) Medium if you're 5'2" – 6'6" tall and 130 – 325 pounds
C)Large for anyone who is 5'3" – 6'6" tall and 180 – 350 pounds in weight.
Winner: Aeron
CHECK LATEST PRICE ON AMAZON.COM
Color options
This might just be a cosmetic feature, but it does make your office look cohesive or well designed if you can get a chair that fits your aesthetic!
Mirra 2
What I appreciate about the Mirra 2 is that it comes in a variety of colors for the upholstery and the frame. You can even mix and match the colors.
Base Finish: Graphite, Fog with studio white frame, Silver alloy with studio white
Color: Graphite, Alpine, Cappuccino, Dark Turquoise, Slate grey
Aeron
On the other hand, the Aeron comes in a few color combinations that are well-curated and designed to fit any office space.
However, I think being unable to mix up the color combinations can be a limitation.
Also, the colors are more muted in comparison to the splash of colors that the Mirra 2 offers.
Winner: Mirra 2
Customer service and warranty
Coming from the same company, the services are the same. Both Mirra 2 and the Aeron chair come with a 12-Year warranty, free standard shipping, and a 30-Day return policy.
And both chairs are delivered to you completely assembled!
Winner: Tie
Other adjustable parts
Each chair also has other features that might pique your interest.
Mirra 2
Just like many office chairs, it comes with the seat height adjustability.
Arms are also adjustable depending on the type you pick. You can adjust the arm height using the tab on the outside lower base of each arm.
The arm depth, angle, and width can also be modified to your needs.
Aeron
Similarly, the seat height can be altered. The armrests can also be adjusted in terms of height, depth, and pivot.
Winner: Tie
Final Recount:
Mirra 2: 7/8
Aeron: 6/8
Pros and Cons
Pros
Cons
Mirra

Multiple customizable and adjustable parts
Environmentally friendly
Smooth and intelligent tilt
Adjustable lumbar support
Good weight capacity
Customizable colors
Excellent warranty and return policy
Pre-assembled

Does not come in different sizes
Expensive

Aeron

Customizable and adjustable
Environmentally friendly
Smooth and intelligent tilt
Adjustable lumbar support
Comes in different sizes
Great warranty and return policy
Pre-assembled

Seat depth and back height are not adjustable
Expensive
Read more: Steelcase Leap vs. Herman Miller Aeron
Final Verdict
When it comes to these chairs, the limitation of one is made up of a unique feature on the other.
For example, while the Aeron chair does not have an adjustable seat depth or back height, it does come in 3 different sizes to make up for it.
But when it comes to the overall customizability, price, and even color options, the Mirra 2's uniqueness takes the cake.
Still, it's best to take a look at your checklist to see which chair is the winner for you!
Upholstery
Fabric Layer with polymer veins/no fabric layer
Colors
3 base colors/5 upholstery colors
Upholstery
Fabric Layer with polymer veins/no fabric layer
Colors
3 base colors/5 upholstery colors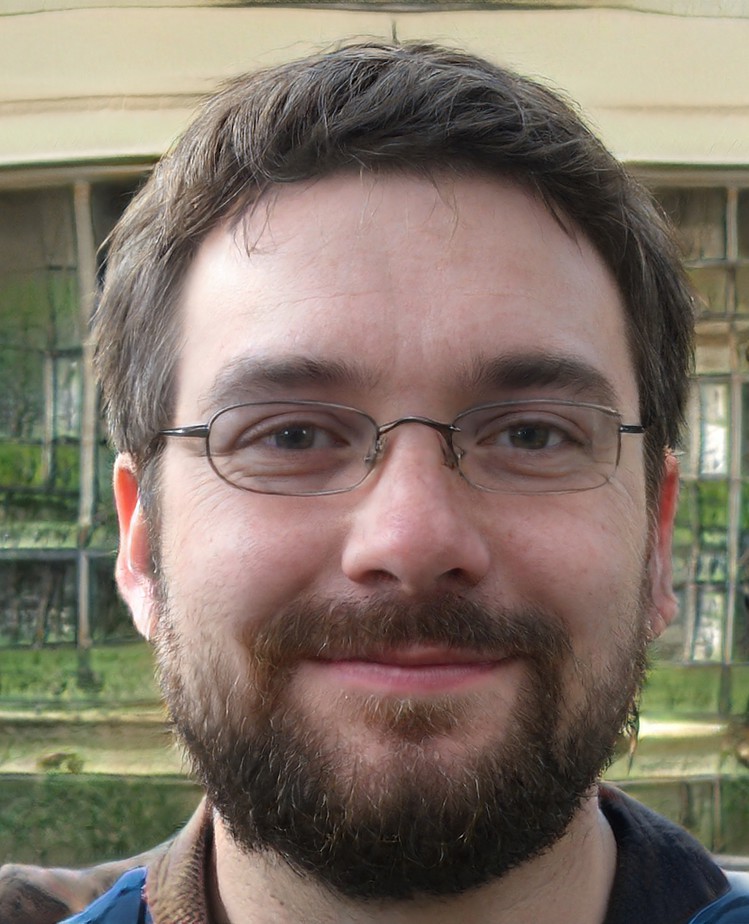 My name is Vance, and I am the owner of To Ergonomics. Our mission is to improve your workflow by helping you create a supportive and welcoming environment. We hope that you'll find what you're looking for while you're here.